A 5-year-old boxer mix that was abandoned in a church parking lot in Abilene, Texas, with a litter of nine puppies is now recovered after being adopted by her forever family.
A local took a picture of the dog, now named Dory, nursing her litter next to a Rubbermaid tote covered in duct tape, where they were apparently dropped off. The picture quickly circulated online, and soon, Paw Angel Animal Rescue took them in, according to People.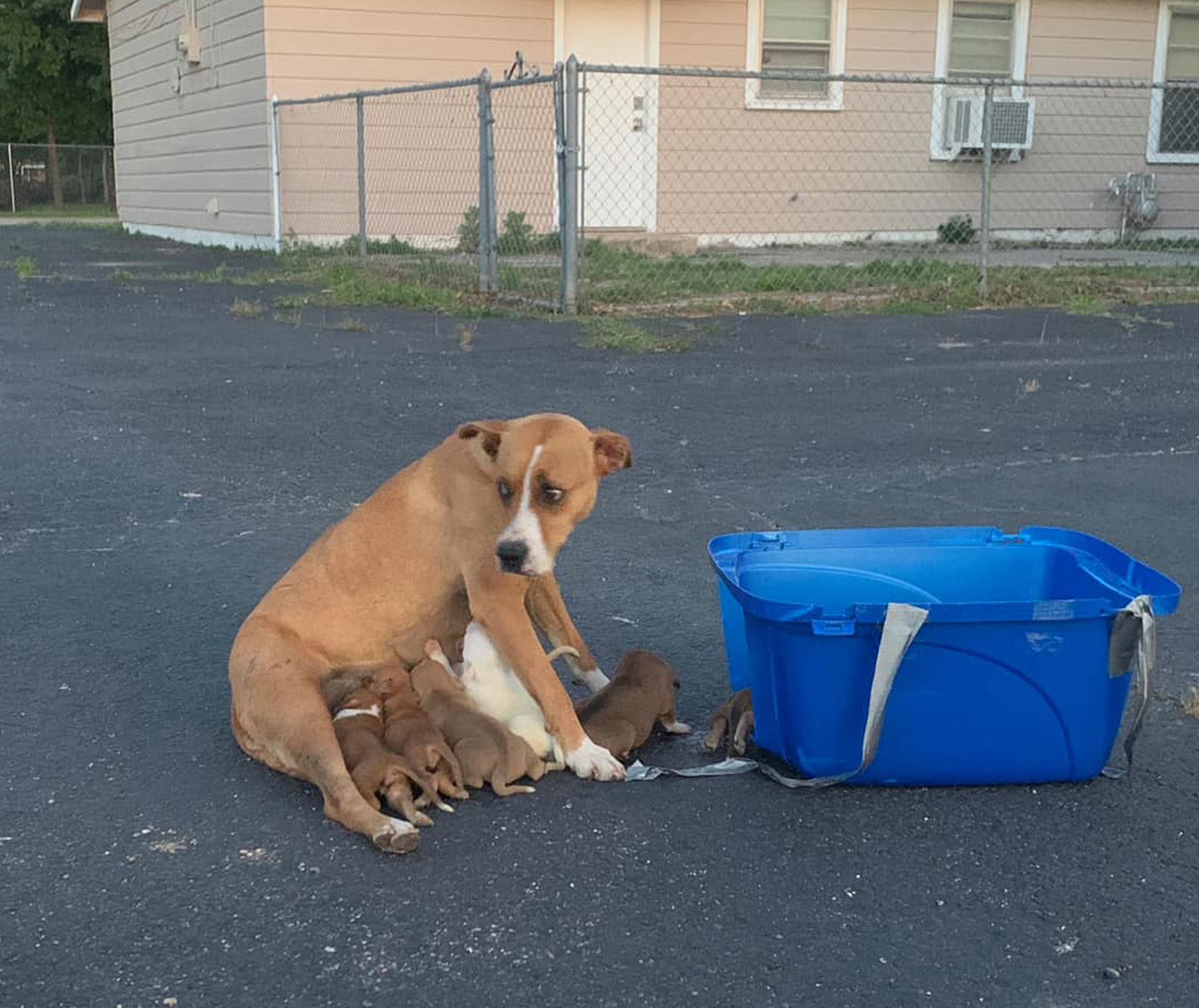 However, the animal rescue was overwhelmed and "full to bursting."
"Foster needed asap," the shelter posted on Facebook on April 26, 2020, pleading for anyone who could take in the animals to contact them.
Dory was later adopted by a local woman, Mistie Boerger, who says she saw the pictures of the little family circulating online.
"Seeing that picture of her in that parking lot broke my heart," Mistie told The Epoch Times. "She looked so scared and confused. I couldn't imagine leaving her there totally defenseless alone with those babies."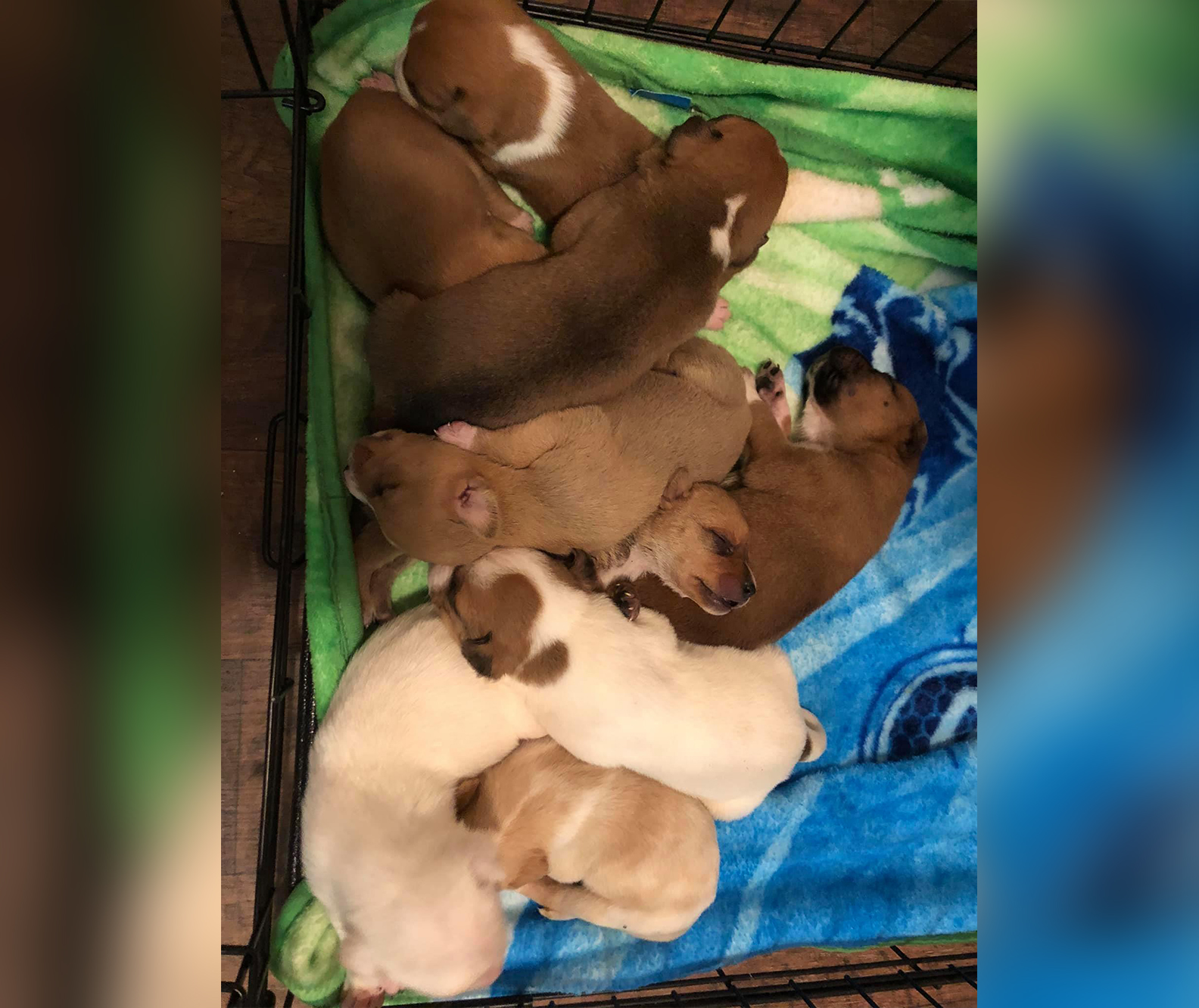 She knew she had to do something, and she called the animal rescue saying she wanted to rescue the dogs.
"I didn't know what I was going to do," she said. "I just knew I couldn't leave her there."
When Mistie saw the dogs, she knew she had done the right thing. She said the puppies were mostly healthy, but the mother was in rough shape.
"She was covered in scars and places where her hair had fallen out," Mistie recounted. "She had open wounds on her that were draining or infected."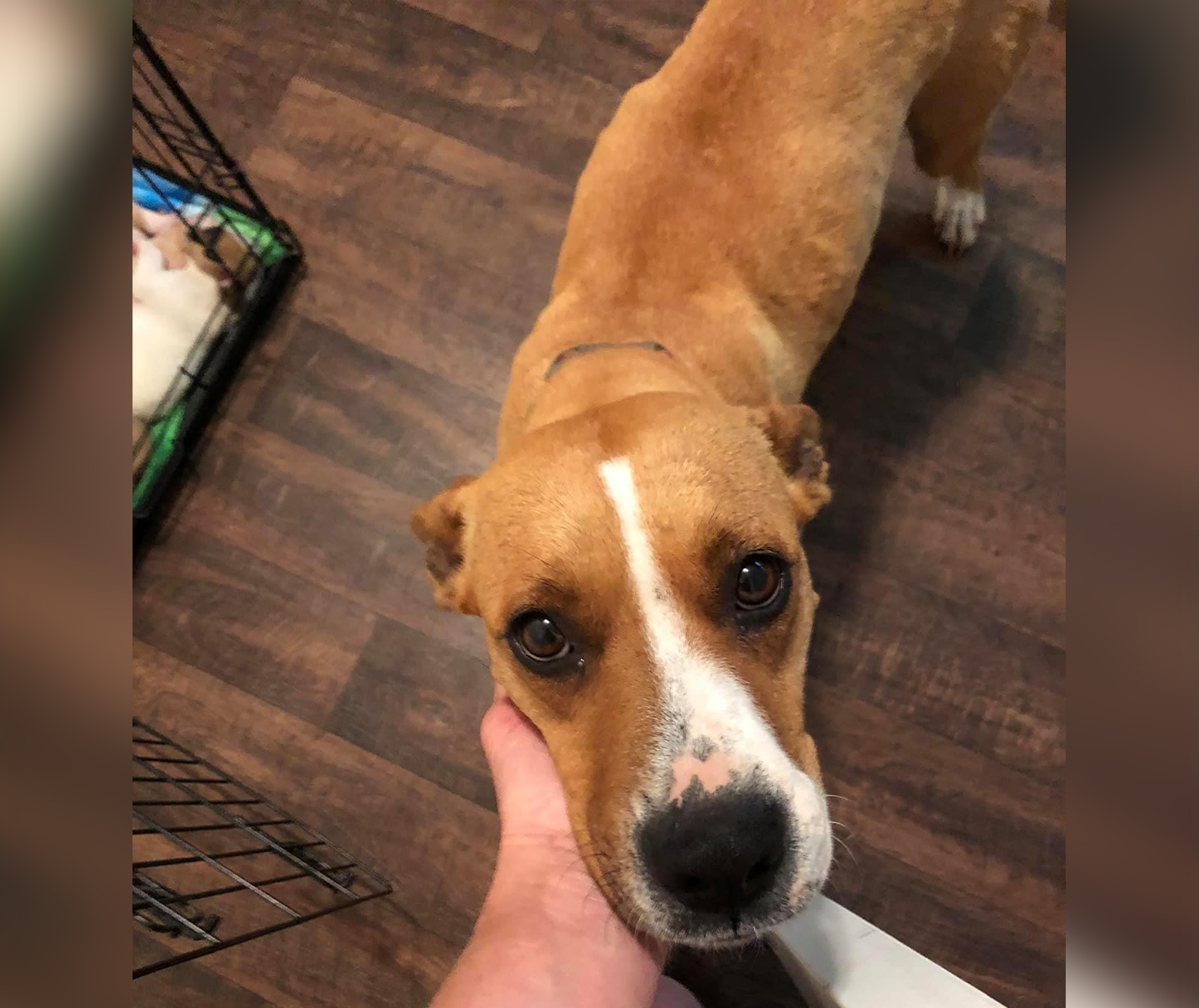 She added that Dory had to take a round of antibiotics, and one of the puppies, named Peach, had to be humanely euthanized due to an inoperable tumor in her throat.
The rest of the puppies survived, however, and soon came home with Mistie.
"Five have been adopted and there are three left. One is in the process of being adopted by someone who has already adopted one of the boys," Mistie said.
Dory will remain with Mistie, who says, "She is spoiled now and an inside dog."
The 5-year-old mother dog has been spayed, put on heartworm medication, and brought up to date on all her vaccinations. Now, she is a well-fed, happy "diva" who asks for love by bumping against people's hands and grunting.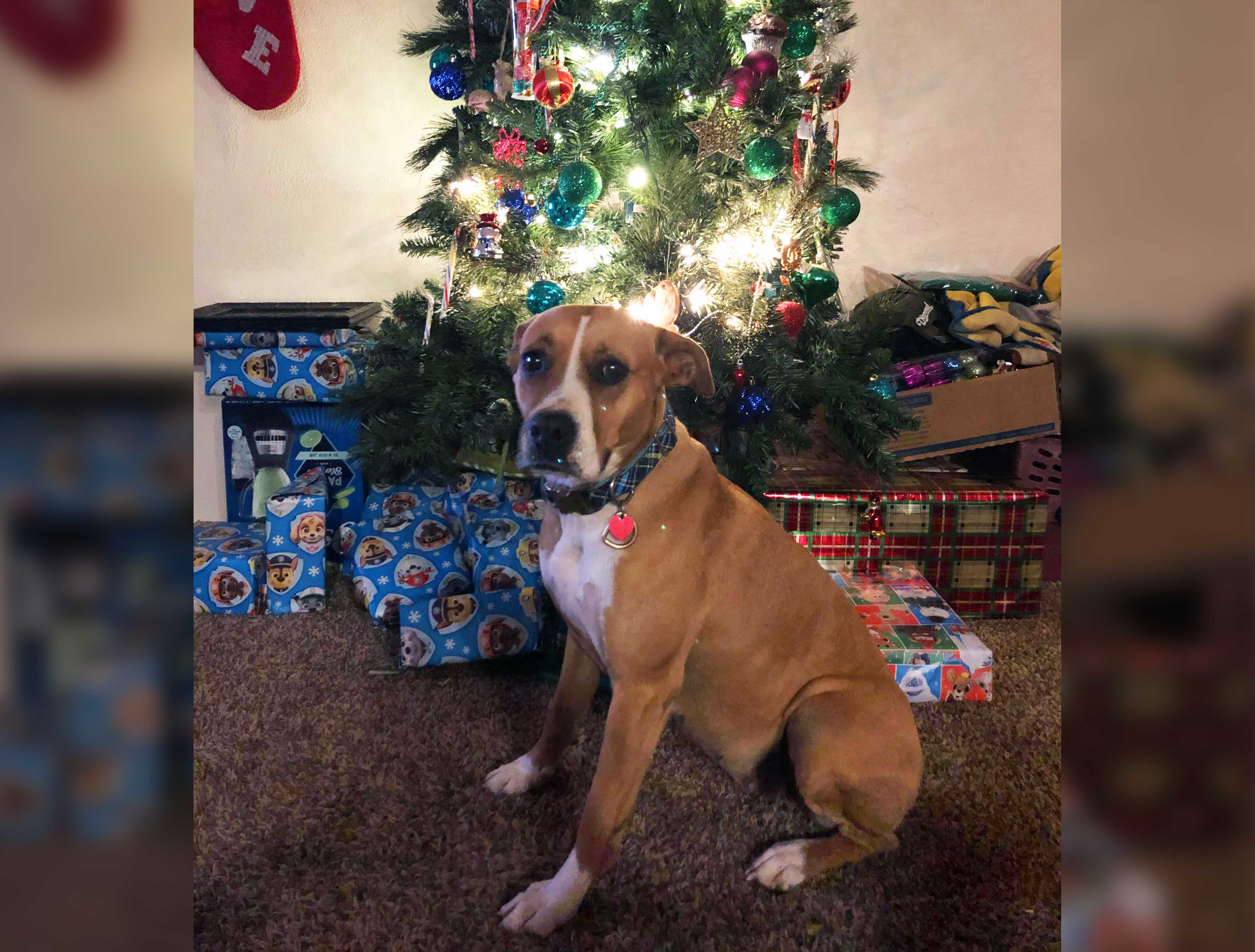 "She won't stop till you love on her," Mistie said.
The adoptive dog mom added that getting Dory spayed was an absolute must.
"Dory was bred every time she came into heat," she said. "She had several litters by her own sons. Her story had a happy ending, but so much of the time, situations like this don't end like hers."
Now, they're just glad Dory is happy and healthy and can live out the rest of her days in a loving household. "We love Dory and will love her till the day comes that she leaves us for the rainbow bridge," Dory's human added.
A recent update on Facebook shows Dory celebrating over the Holidays in her new home. "My first Christmas with my new family and I'm so happy!" the caption read.
We would love to hear your stories! You can share them with us at emg.inspired@epochtimes.com