An Arizona police sergeant has been credited with helping save the lives of two children in two separate incidents, days apart. Both of these nail-biting interactions were recorded by her body camera and have since tugged at netizens' heartstrings.
Phoenix Police Department's Sgt. Courtney Fink, herself a mother, was responding to an unrelated call on Nov. 6 when she passed a frantic family that was huddled around a baby outside their apartment complex in the southern part of Pheonix.

As Fink approached, family members told her the then-3-day-old baby had stopped breathing while being fed, according to an interview with the sergeant that was shared in a now-viral Facebook post by Phoenix PD in January.
While Fink doesn't have formal medical training, her mothering instincts kicked in. She rolled the baby back and forth, rubbing his sternum, and heaving a sigh of relief when he finally sneezed.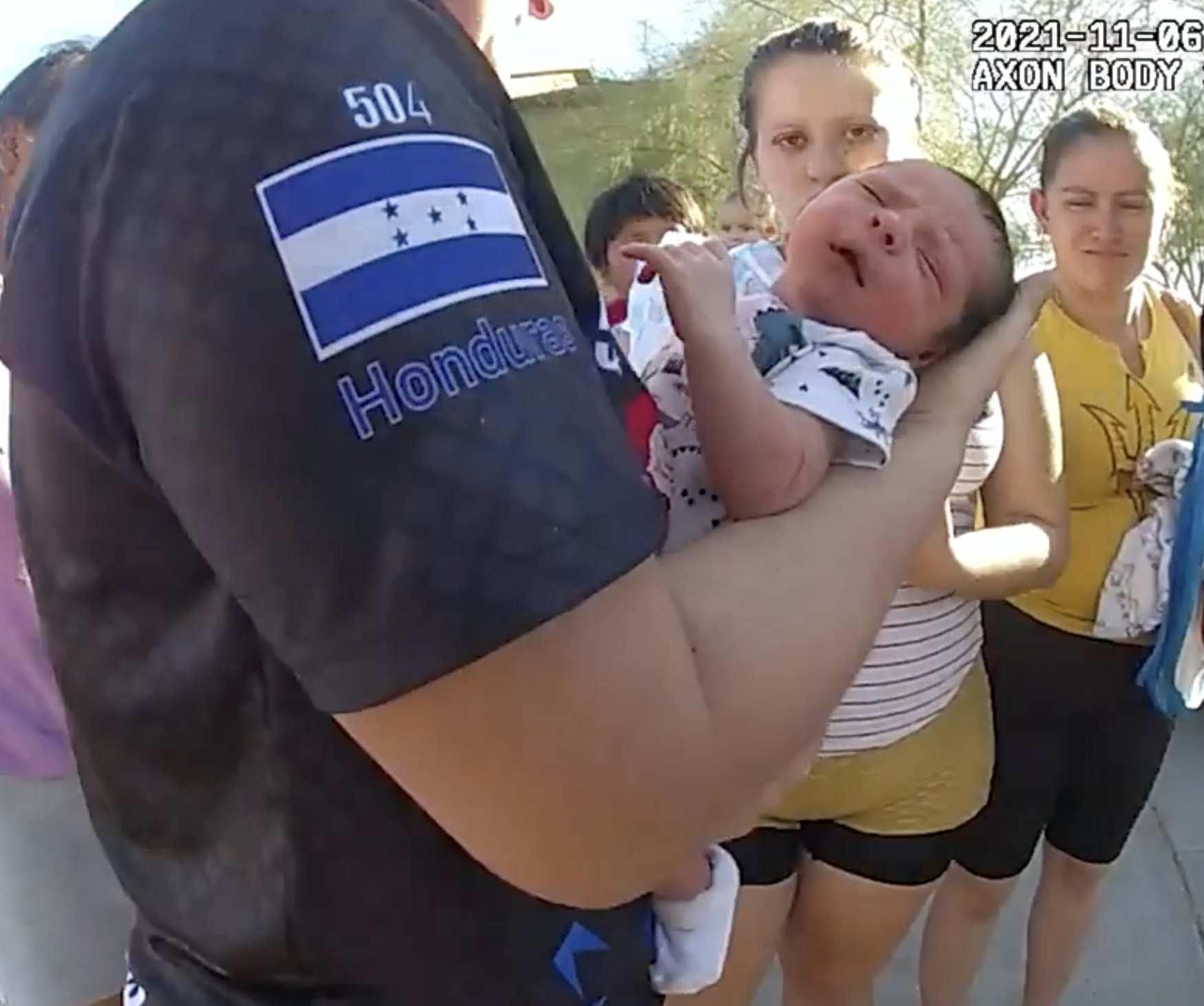 "Then I knew our airway was clear," the sergeant explained. "With what I was presented with, which is like, the scariest thing a human can deal with is a baby that's not breathing … best sound ever. It meant he was probably going to be okay."
Since the incident, Fink revisits the apartment building often, and chats in Spanish to the best of her capability, despite the language barrier. Apart from that, she always makes sure to ask about the baby.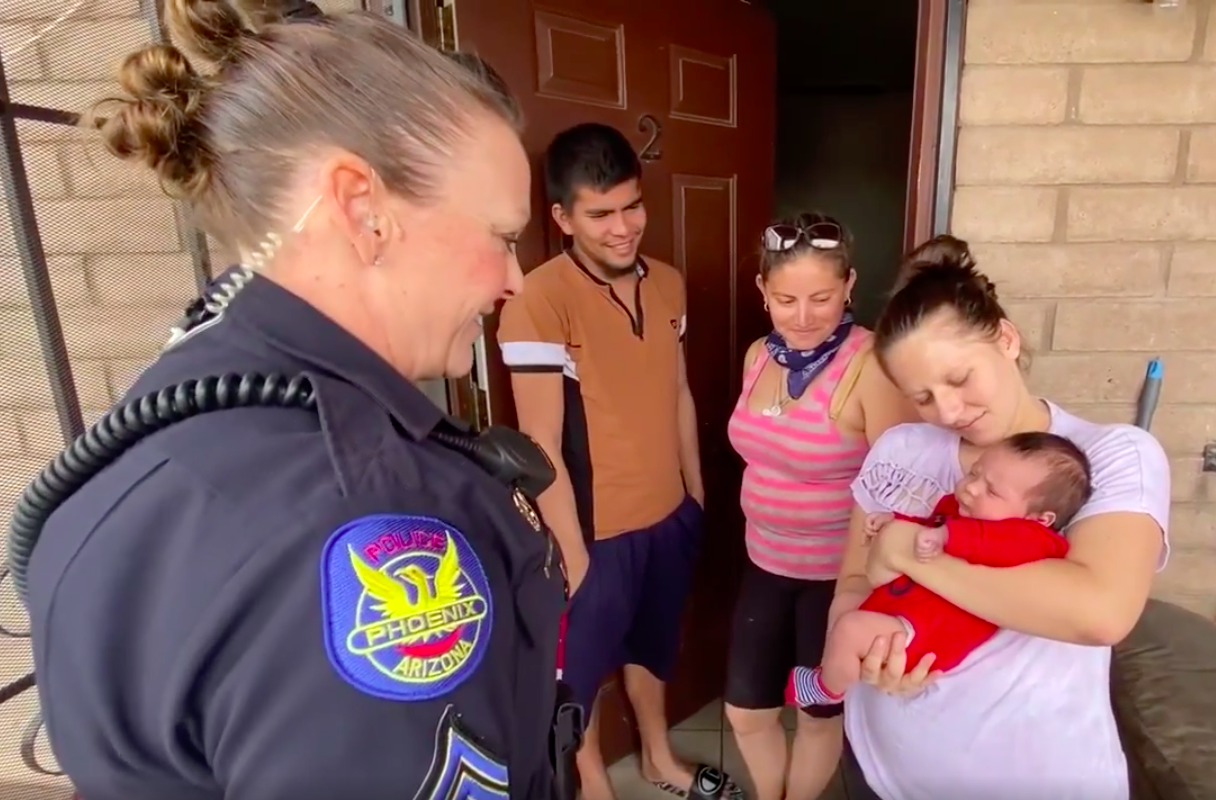 Days after helping revive the choking newborn, Fink was driving past a shopping center when a civilian waved her down. A toddler was having a seizure inside a nearby department store.
Fink, who worked as a 911 operator for Phoenix Police Department after graduating college, remembered that she needed to lower the child's temperature by taking off the diaper and cooling the core, body, armpits, feet, and neck.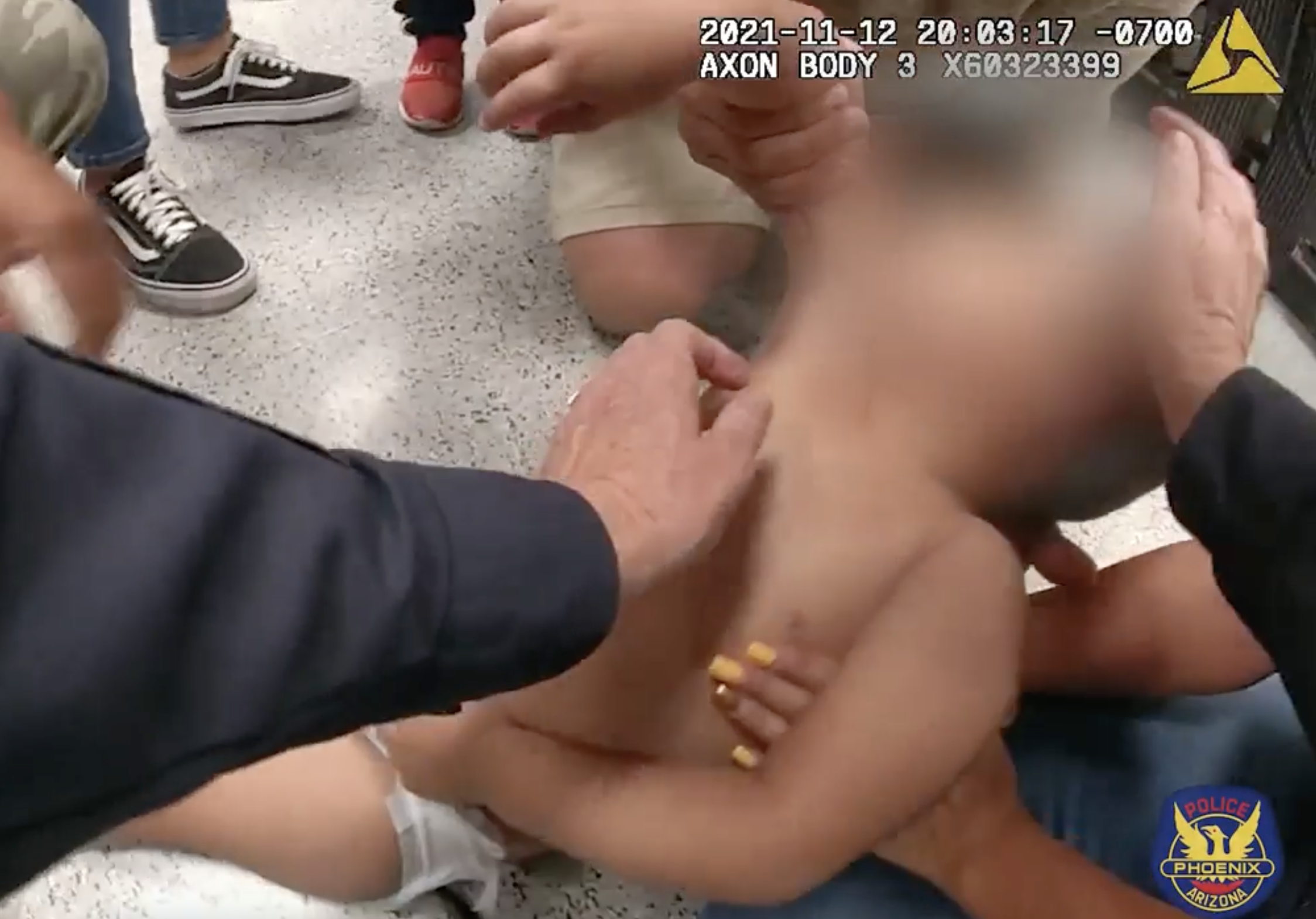 Alongside bystanders who stepped in to help, Fink kept the toddler safe until paramedics arrived on the scene. She then ran into the man who flagged her down outside the store, telling him, "See? You were meant to be here, right?"
His reply to her was: "We both were."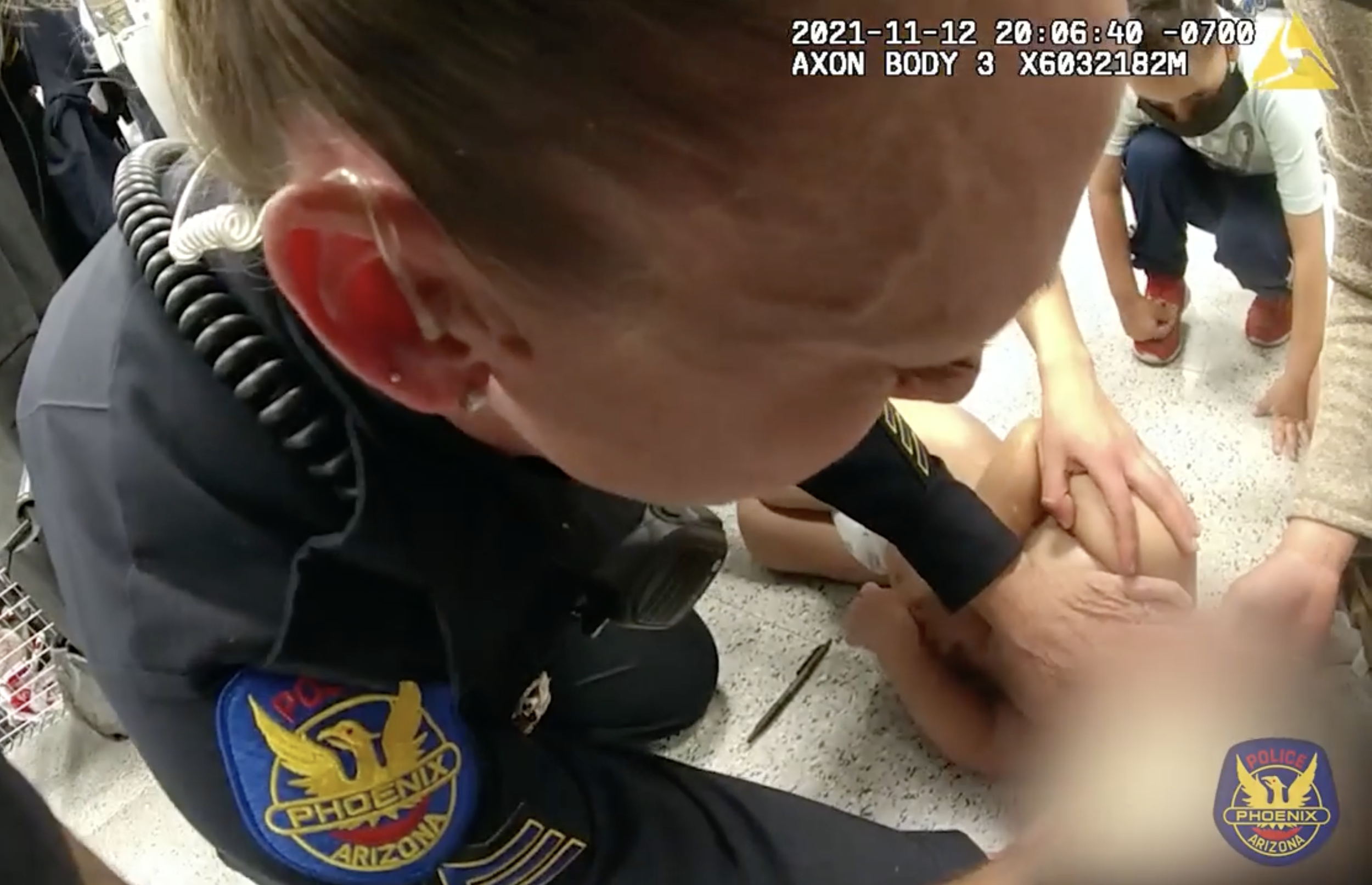 Having been at the right place at the right time for both incidents, Fink reflected: "It's not a simple job; it's definitely not easy, but that's what we're meant to do. We're meant to help others."
Watch bodycam footage of Fink helping save both the babies:
(Courtesy of Phoenix Police Department)
Share your stories with us at emg.inspired@epochtimes.com, and continue to get your daily dose of inspiration by signing up for the Bright newsletter at TheEpochTimes.com/newsletter