A newlywed Kenyan couple with a huge height difference has never let naysayers hold them back. Although Lilian Wawira Gatimu may tower over her husband, Ezekiel Mwangi Maina, at almost twice his height, she insists she loves him just the way he is.
Lilian, 28, who stands at over 7 feet tall, and Mwangi, 33, who is 3 feet tall, first met at a mutual friend's wedding in April 2017. Lilian was impressed by her suitor's courage. "As soon as he saw me, he asked for my phone number," she told BBC. "I told myself that this was a real man."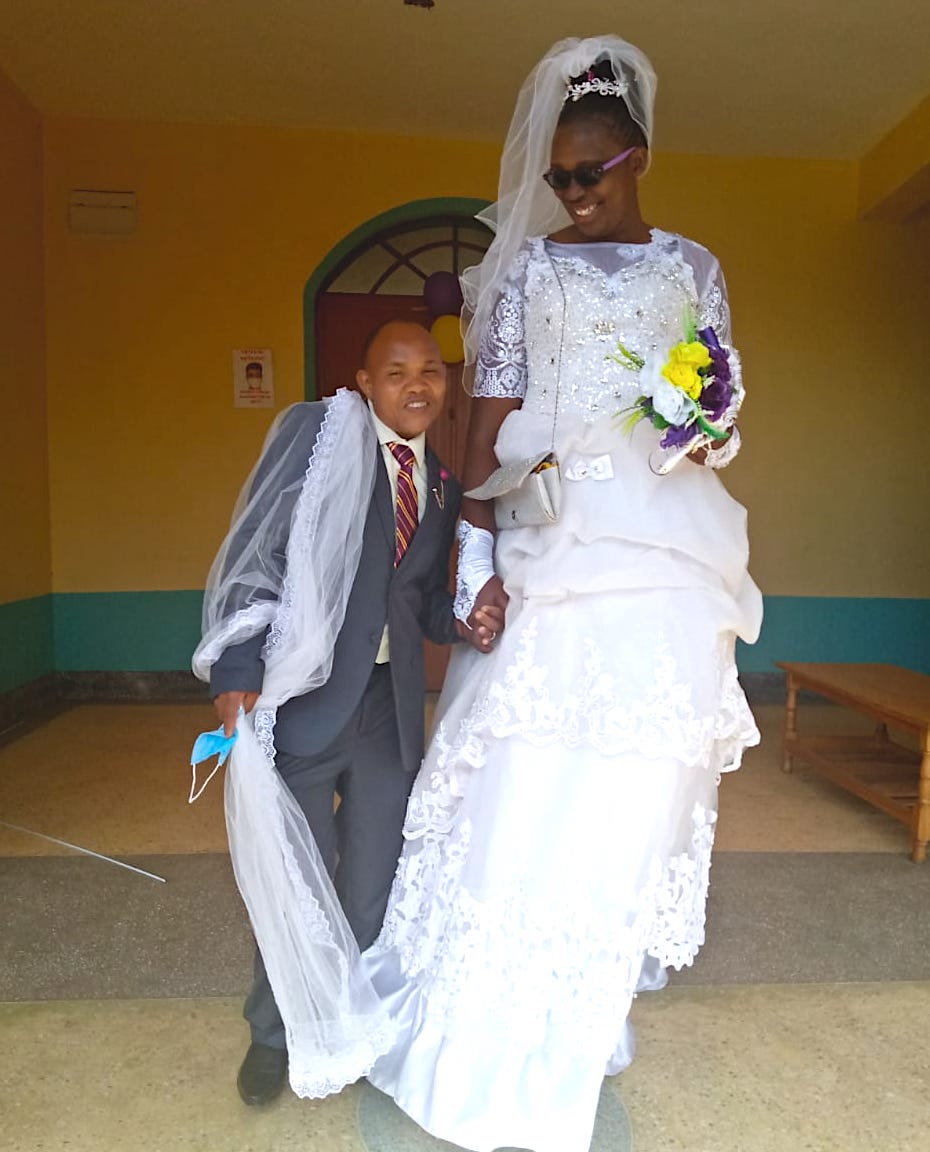 Not long after, as their love blossomed for each other, the couple was met with opposition from their families and friends. Mwangi's family even tried to convince him to leave her and find someone of his stature.
The couple's friends too criticized them. "Some insulted me, saying unkind things to me. Some said I should look for someone as tall as me," Lilian said.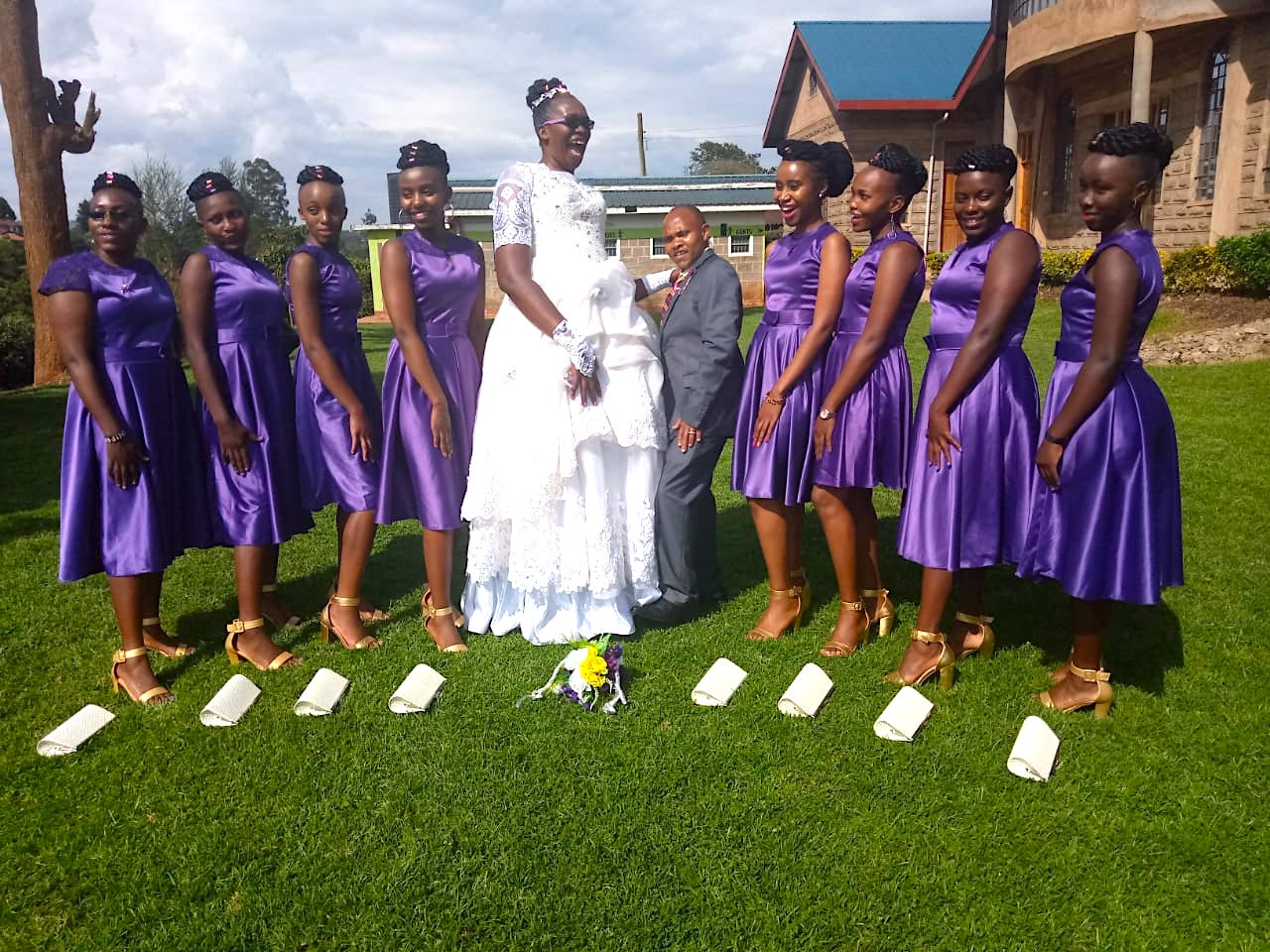 Yet despite losing some friends along the way, Lilian and Mwangi were joined by many friends and supportive family members at their wedding at ACK Emmanuel Church in Karatina on Dec. 19, 2020. Even Mwangi's family attended, having grown to accept Lilian and the couple's union.
Beautiful photos documented the day, with Lilian dressed in a flowing white lace dress, Mwangi in a tailored gray suit, and the couple's eight bridesmaids dazzling in purple satin.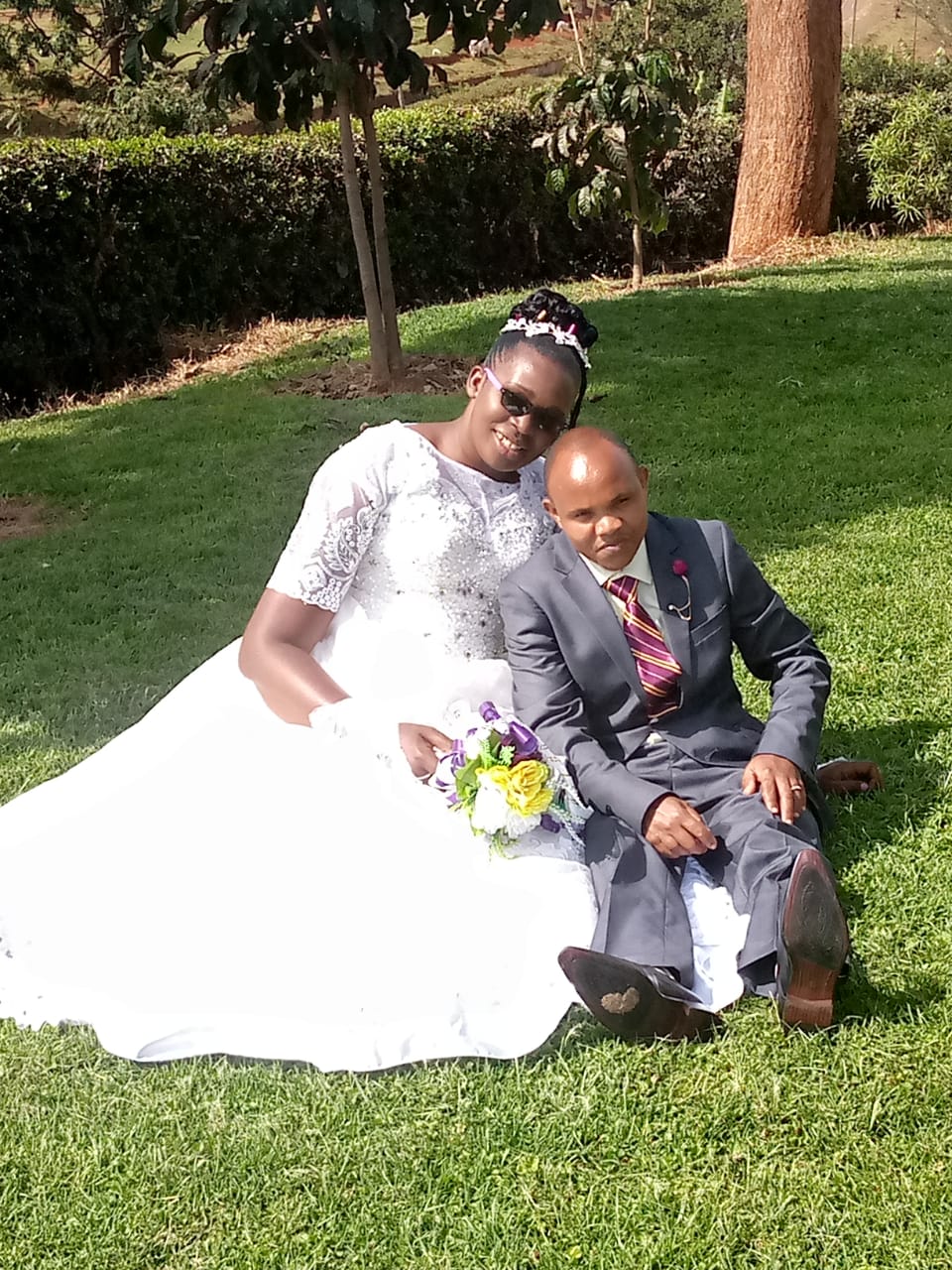 After seeing their wedding photos, some critics took to comment negatively on the couple. In response to criticism of their wedding photos, Lilian hit back in an interview with Othaya Global News, according to Pulse Ghana. Height, she said, is too trivial a matter to concern them.
"Love knows no boundaries," she said.
Some people have claimed that Lilian, an Anglican evangelist, was with Mwangi, a businessman, for his money, according to the BBC.
Mwangi countered that if the couple was that wealthy they would either be in Dubai or Maasai Mara for their honeymoon instead of being at home.

In their dedication to living together in harmony, the couple has even built a special bed to accommodate Lilian's height.
As Lilian reflects on her love for her husband, she told BBC that she really respects her husband and considers him as the head of the family.
"From time to time we [bicker] just like any other couple," Lilian admitted, "but he is gentle, and he has taught me to apologize.
"It is very difficult for Mwangi to get angry, he has a good personality, he is a person I have no problem living with," she said of her husband. "And he loves me so much … He calls me 'Baby,' even though I'm tall."
As for what the future holds for these love birds, the couple said they hope to have two or three children together, God willing.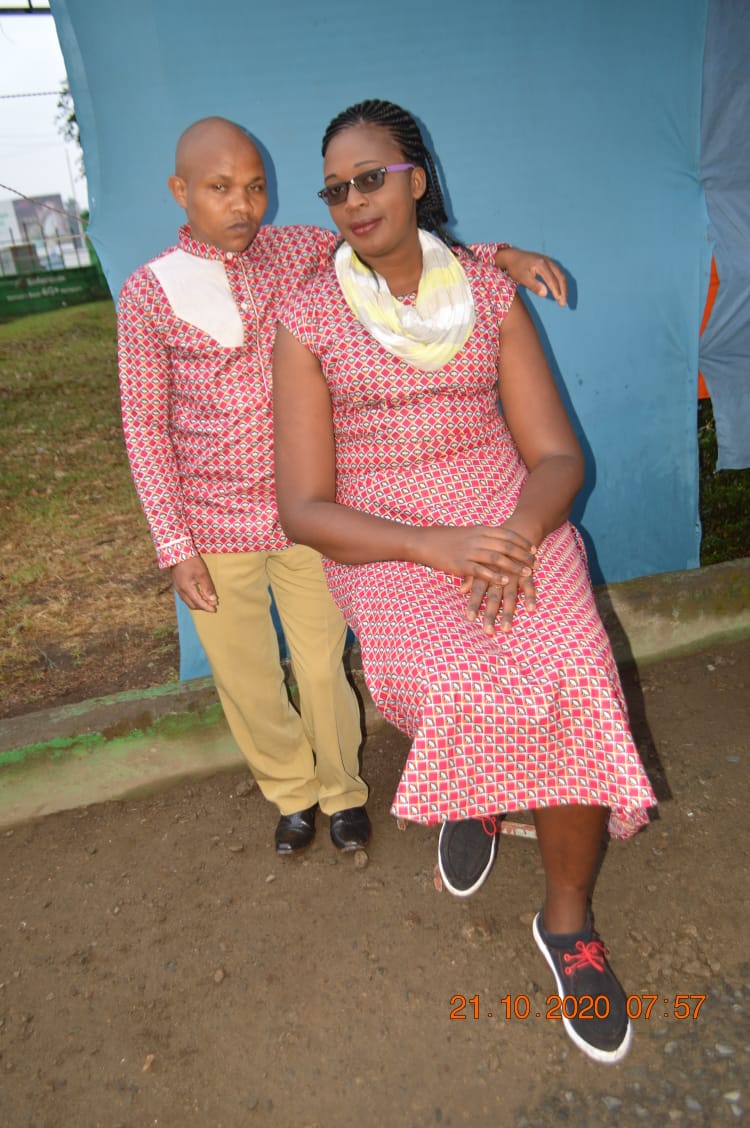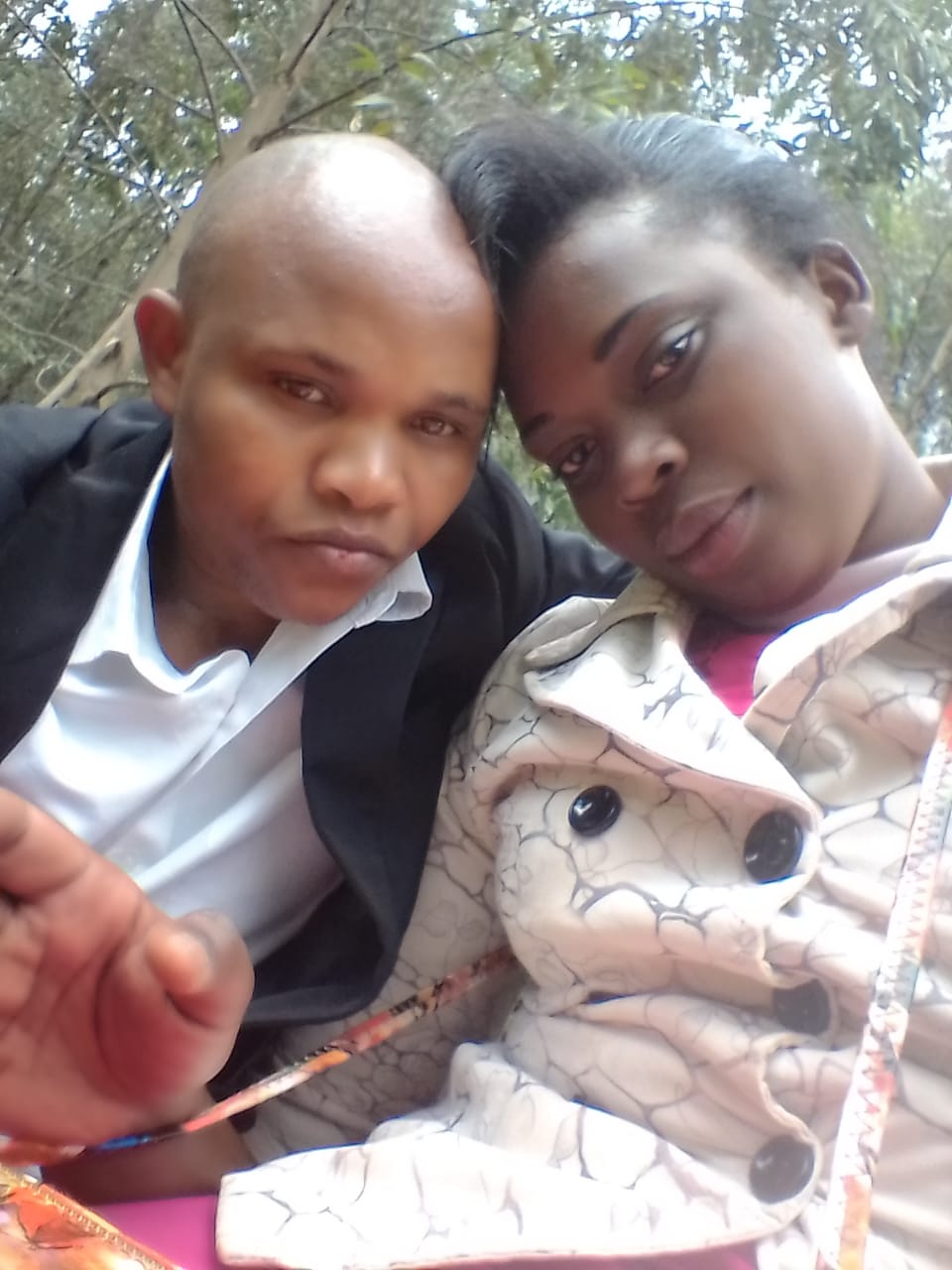 We would love to hear your stories! You can share them with us at emg.inspired@epochtimes.com