A blind Asian elephant named Karma has spent decades as a panhandling elephant in a village near Hamirpur in Uttar Pradesh, India. She was eventually freed from bondage, however, and found her way to a sanctuary in northern India, where she now thrives.
The elephant in her late forties had once had to perform an exhausting routine to make money for her handlers. "Prior to her rescue," Kartick Satyanarayan, co-founder and CEO of Wildlife SOS, told The Epoch Times, "Karma's exhausting routine included walking on hot tarmac roads for hours at a stretch, begging for alms for her owner."
"At night," he continued, "she would be tied to a concrete surface with a meagre amount of food and water for survival and sustenance."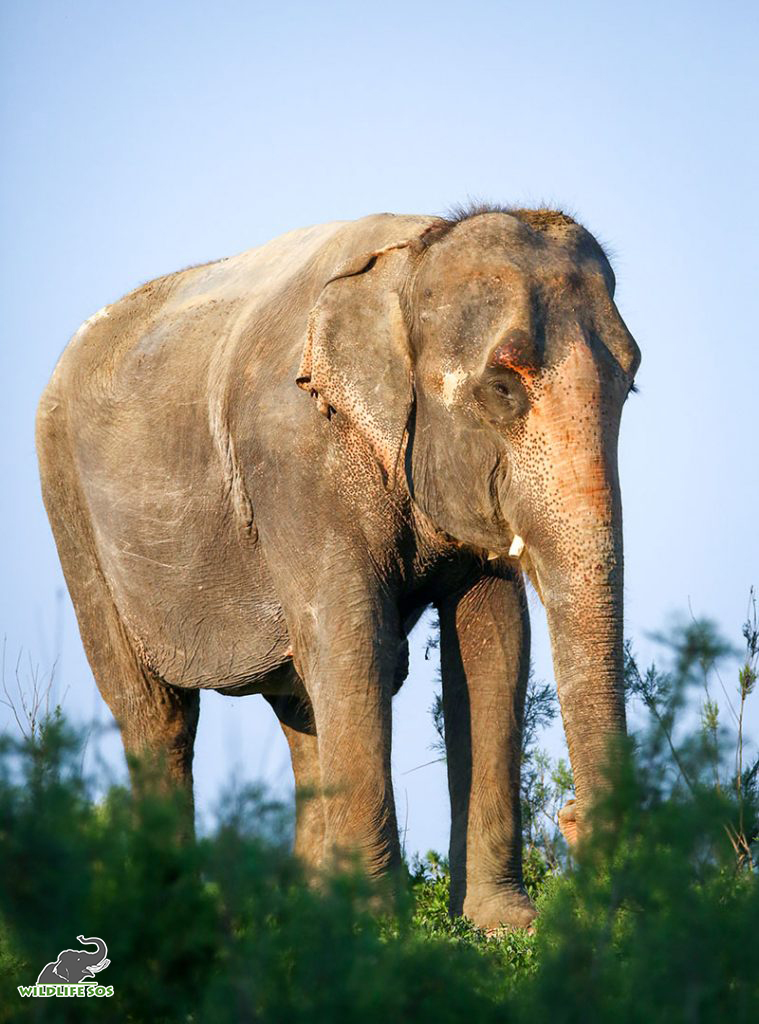 Karma's long and arduous journey came to an abrupt end in January when Wildlife SOS, a conservation nonprofit founded in 1995, was contacted by the Uttar Pradesh Forest Department. They expressed concern over Karma's medical condition, and the nonprofit responded immediately.
"She was finally retired," said Satyanarayan, "and was moved in the Wildlife SOS Elephant Ambulance—currently India's one and only elephant ambulance—by a team of expert paramedics and rescuers." Karma and her rescuers made the 10-hour 600-kilometer journey from Hamirpur to Mathura for urgent medical care.
Preliminary examination revealed that Karma was suffering from severe foot ailments, severe osteoarthritis, infected wounds on her ears, depleted foot pads, and a deep bull-hook wound behind her left ear.
In addition, Karma was, and is, completely blind in both eyes.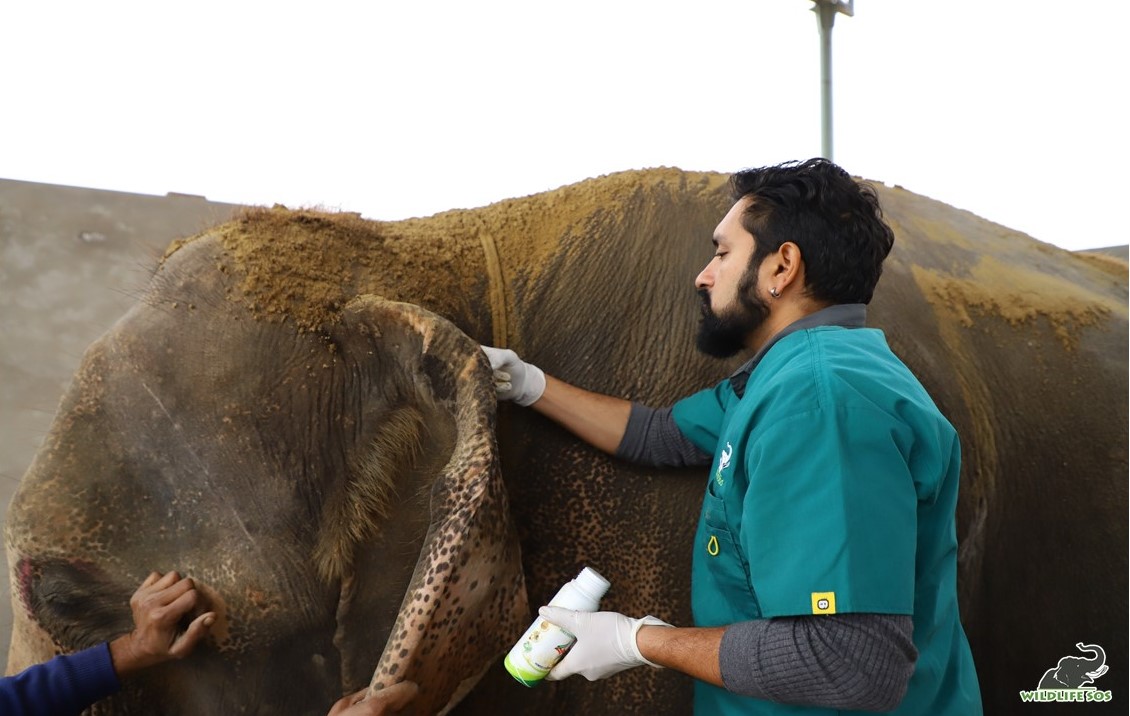 A New Life
On Jan. 7, Karma took her first steps out of the Wildlife SOS Elephant Ambulance and into the safe sanctuary of the organization's Elephant Hospital in Farah, Uttar Pradesh. Moving footage depicts Karma's tentative steps out of the vehicle as two Wildlife SOS staffers gently guide the majestic creature in the right direction.
The medical team swung into gear, starting Karma on a course of regular laser-therapy treatments for her severe osteoarthritis. A new diet was carefully curated by veterinarians in order to help Karma gain vital weight, and additional supplements were prescribed to help boost her immunity.
"The bull-hook wound behind her left ear has healed remarkably with the help of antiseptic dressing and regular cleaning," Satyanarayan reported, adding that Karma's carers have described her as a "very docile and gentle elephant."
"She is extremely cooperative and does not give any trouble," the CEO continued, "other than in her dietary habits, as she is extremely fond of sugarcanes!"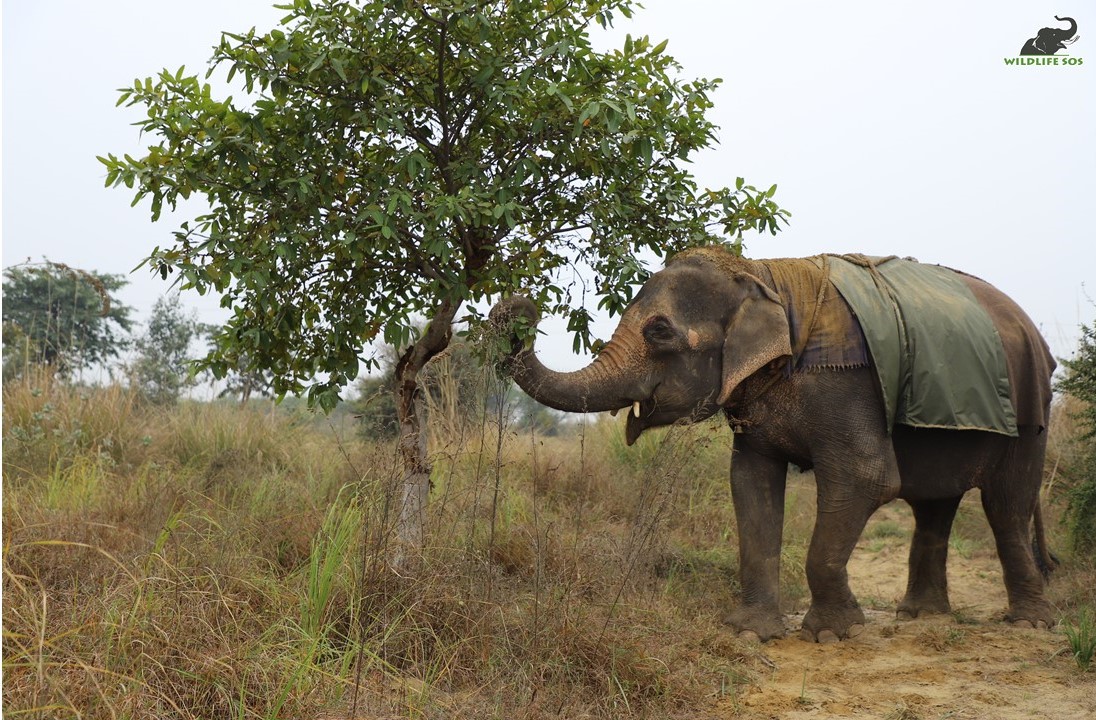 An "Oppressive Fate" for Asian Elephants
Karma's story is sadly representative of nearly 2,500 elephants in India, still suffering what Satyanarayan refers to as "deprived lives in captivity." Some give rides to unwitting tourists, some perform in circuses and weddings, and others, like Karma, beg on the streets.
"Moreover," the CEO explained, "they face an oppressive fate owing to illegal trafficking and abuse for the sake of tourist industries and unethical wildlife tourism that encourage the riding, painting, and bathing of captive elephants."
Traffickers habitually employ violent means to seize and separate young elephants from their herd in order to tame them, rendering them "rideable" for the purpose of entertainment and monetary gain.
However, loud objection from charities, welfare organizations, and members of the public is gaining traction.
The Wildlife SOS campaign "Refuse to Ride" educates tourists about the tourist traps that encourage the poaching and illegal trafficking of Asian elephants. The organization is also running an active petition as part of a more longevous campaign for change.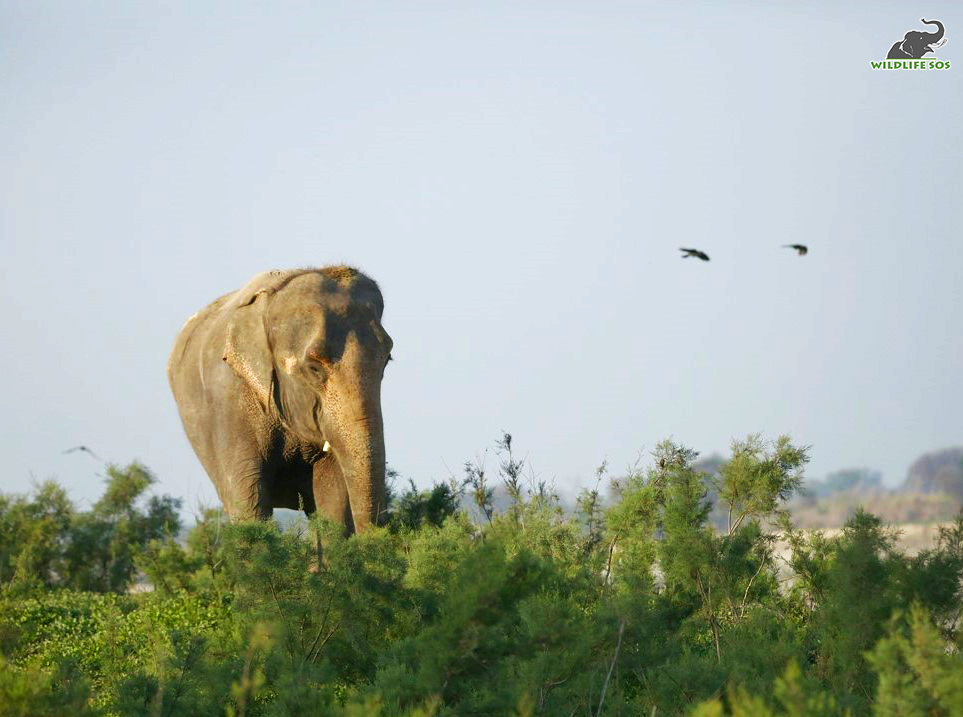 Karma Has Found Her Herd
As of early June, Karma weighs in at around 3,000 kilograms (approx. 6,614 pounds), a healthy weight for an adult female Asian elephant.
"Our veterinarians feel very positive towards the healing journey that she has undertaken," Satyanarayan shared. "Physically, as she gains strength, she will get better with time."
Karma's diet is still carefully monitored so that her weight can be sufficiently normalized. She also continues to receive immuno-boosters and tonics to improve her strength and internal health.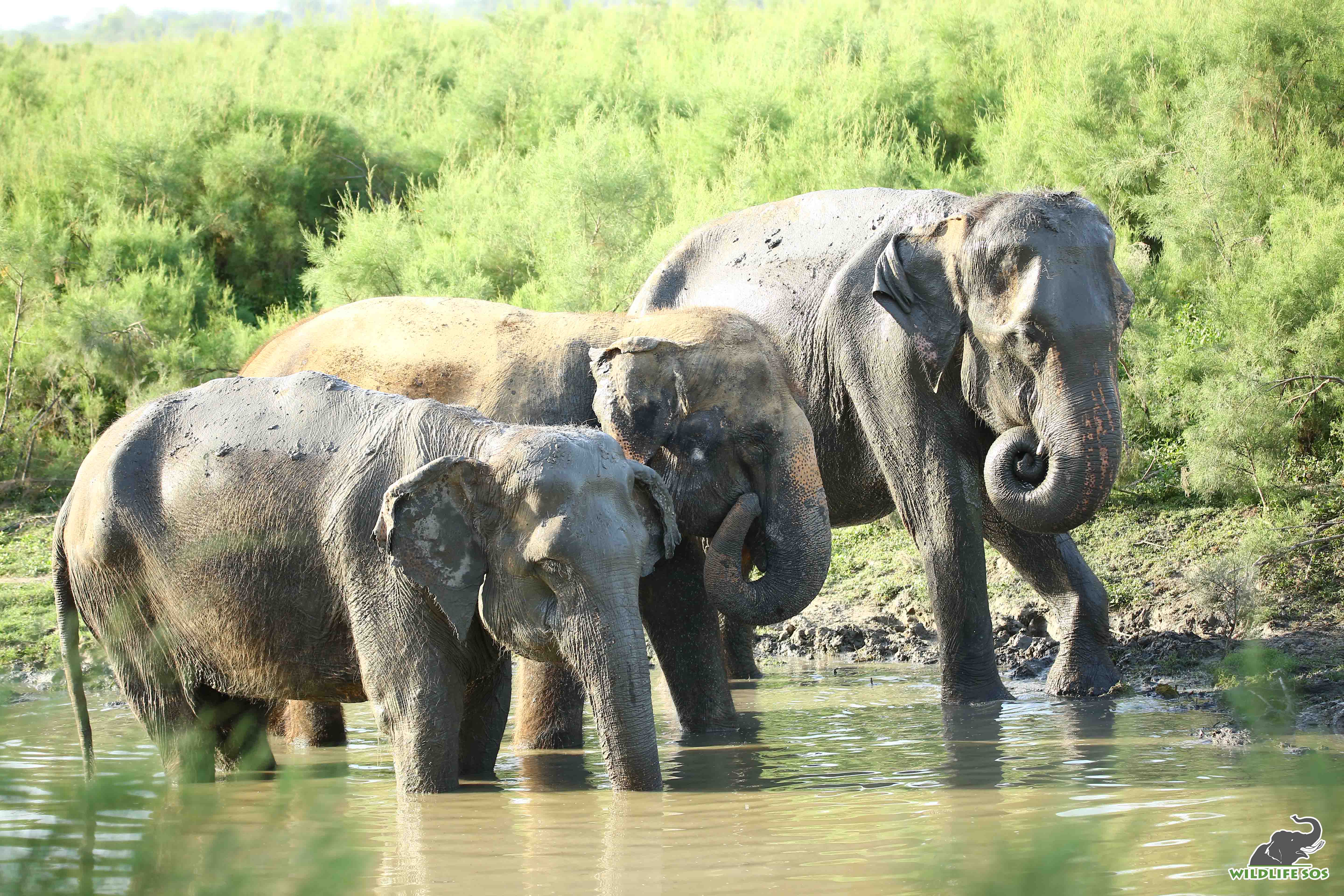 "We extend our heartfelt gratitude to all those who supported Karma's journey and allowed her a chance at the life of freedom that she rightly deserves, away from isolation and brutality," Satyanarayan reflected. "Karma has found her herd in Kalpana and Holly, two other rescued elephants under our care, and the trio is inseparable."
"[T]hey go on walks together, take a dip in their pool, and even munch on sugarcanes together," the CEO shared, adding, "Elephants thrive in a herd … our team has witnessed Karma's improvement with Kalpana and Holly by her side at all times!"
In stark contrast to her former life of pain, misery, and deprivation, Karma now enjoys leisurely strolls on the soft mud and lush green grasses that surround the banks of Yamuna River with her two best friends. It is a veritable paradise in which to spend her remaining days.