Welcome to the largest privately owned home in the United States.
The house is 175,000 square feet—that's about four acres—and was once surrounded by 125,000 acres of land, reduced today to 8,000 acres. Inside what the owner once called his "little mountain escape" are 250 rooms, including 33 bedrooms, 65 fireplaces, 43 bathrooms, a library that leaves bibliophiles drooling, a bowling alley, a swimming pool, secret passageways and concealed doors, various sitting rooms, servants' quarters, three kitchens, an enormous dining hall sporting a 70-foot high ceiling and a pipe organ, and the winter garden, a palatial hothouse for various flowers and plants. 
In the late 1880s, George Washington Vanderbilt II, grandson of the entrepreneur and philanthropist Cornelius Vanderbilt, began visiting Asheville, North Carolina, and its surrounding mountains, and fell in love with their beauty. In his mid-20s, and a bachelor, he saw these hills and valleys as the perfect location for a house and estate modeled after the French chateau.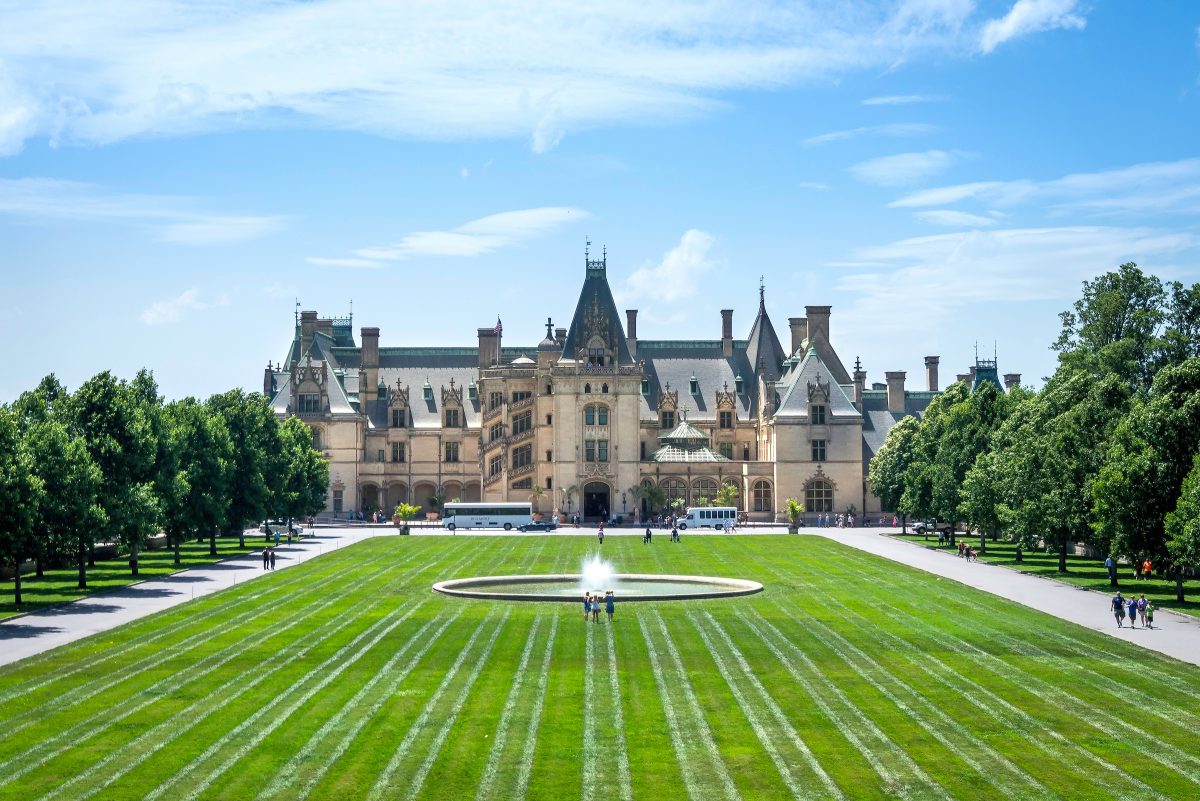 In 1888, Vanderbilt's agents began buying up land in the area surrounding the site of the future house. Vanderbilt hired many well-known professionals to help design both the house and the landscaping, including acclaimed architects Richard Morris Hunt and Rafael Guastavino; Frederick Law Olmsted, who had already mapped out Manhattan's Central Park and many other such spaces, and is today regarded as the father of American landscape architecture; and Gifford Pinchot, the manager of the Biltmore woodlands who later became the first chief of the United States Forest Service.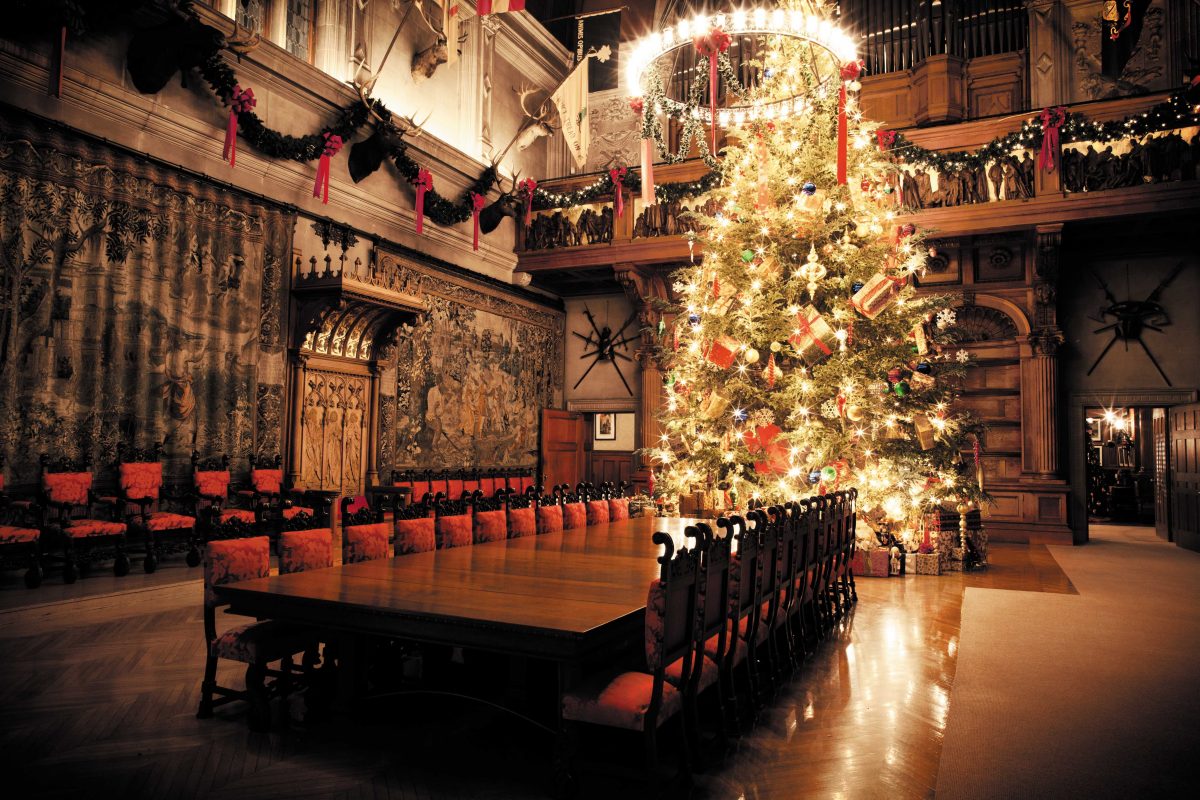 On Christmas Eve, 1895, Vanderbilt opened his house to a long list of distinguished guests. Three years later, he married Edith Stuyvesant Dresser with whom he had a daughter, Cornelia. In 1914, Vanderbilt died at age 52 from complications following an appendectomy. 
Despite his early death, Vanderbilt left a legacy that endures to this day at the Biltmore Estate. 
Legacy
Vanderbilt took an intense interest in agriculture, horticulture, and forestry. In 1898, he and Dr. Carl Schenk founded the Biltmore School of Forestry, the first such institution of its kind in the United States. Years later, under a plan initiated by George before his death, Edith sold 87,000 acres of the property to the federal government, a tract of land that today forms the heart of the Pisgah National Forest.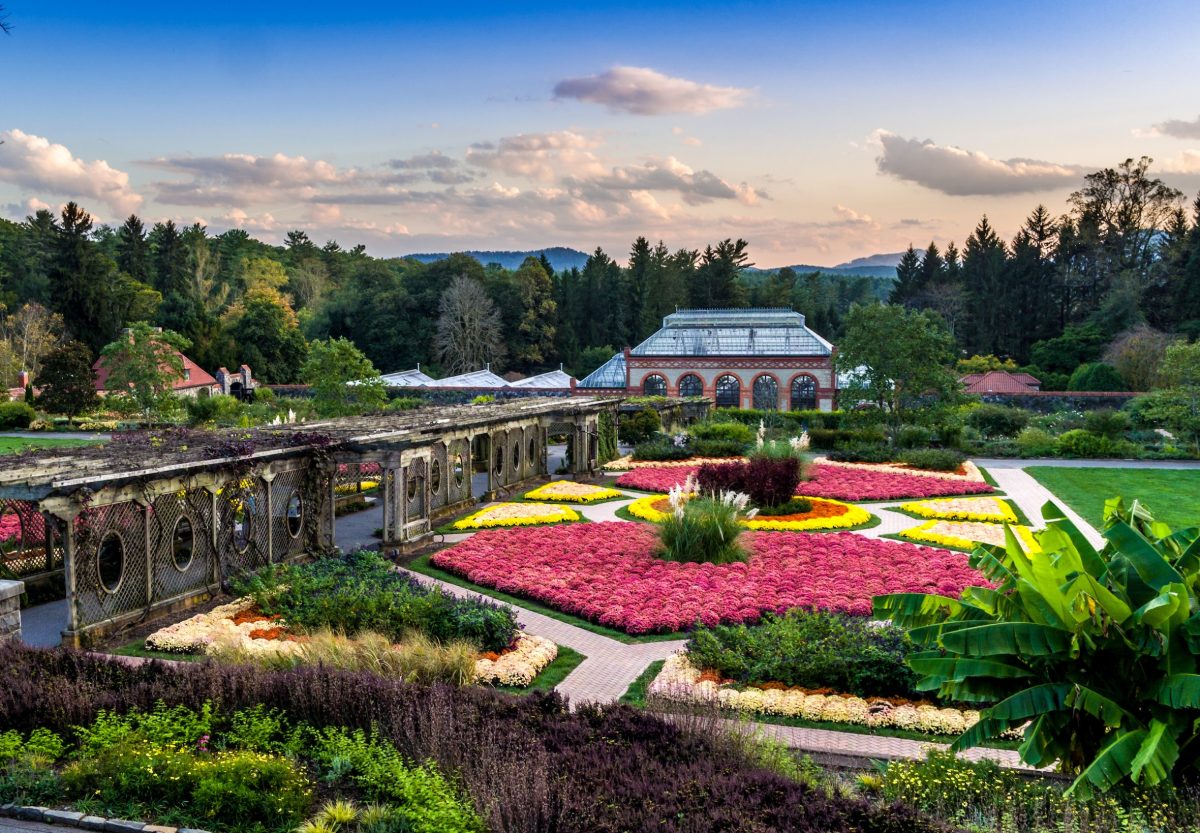 The Biltmore Estate became famed in this part of the country for its dairy products, particularly its Winky Bars, and though the dairy is no more, today's visitors can still nab a taste of the dairy's rich ice cream in the creamery at Biltmore. They will also note that former pastures and fields have become vineyards producing a variety of respected wines. Under the guidance of CEO Bill Cecil and board Chair Dini Pickering, descendants of the Vanderbilts, the estate continues to pursue bio-friendly means of protecting the environment, winning honors and awards as a result of those efforts.
Vanderbilt was also a collector of art. An intellectual, a connoisseur, and an avid reader, he or his agents traveled throughout Europe and other places buying up paintings, sculpture, tapestries, books, and other objects. Many of these found a place in his house near the French Broad River, are frequently studied by academics and artists, and may be viewed by visitors today.
Asheville
Vanderbilt also helped develop this entire part of Asheville. Near the entrance to the estate, he built a model village for the workers, including houses, a train station, a post office, and shops. He also paid for the construction of what is today the Cathedral of All Souls, a beautiful Episcopalian church at the heart of the village. Still called Biltmore Village, the area today is a lively arena of shops and restaurants. 
The building of the estate and the necessity after its completion for many employees both inside the house and on the grounds certainly boosted the area's economy. In addition, George Vanderbilt was instrumental in the founding of the Young Men's Institute (YMI), which served as a YMCA for black youth, and Edith Vanderbilt launched various educational projects aimed at employees and others, including a literacy program for the estate's employees and another to promote and sell mountain handicrafts.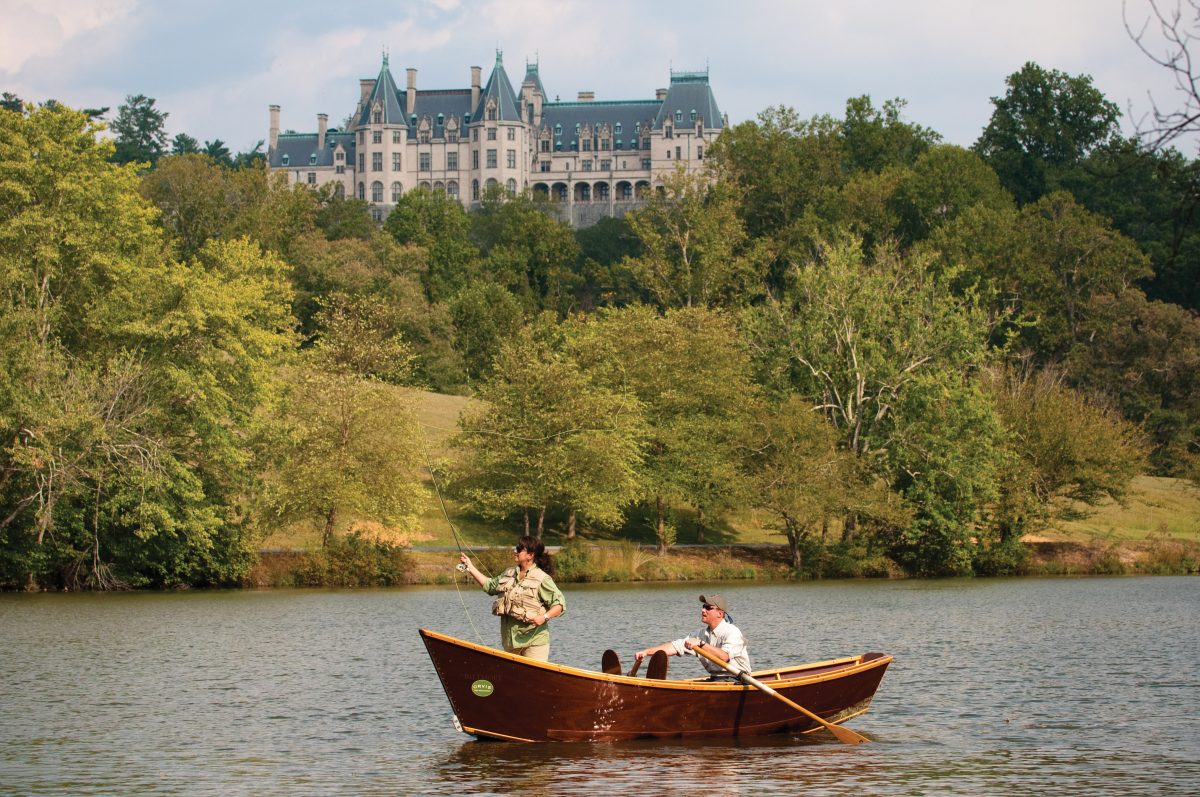 Today, that commitment to Asheville and the surrounding area remain a part of the Biltmore program. More than 2,400 employees service the house, the grounds, and the winery, and the estate contributes generously to various charities. 
Edith and George Vanderbilt also took great interest in the well-being of those who worked for them. They threw an annual Christmas party for all their employees and their families, giving to each a decorated Christmas tree and gifts. Whenever one of these workers gave birth, Edith would personally deliver a maternity basket containing supplies the family could use.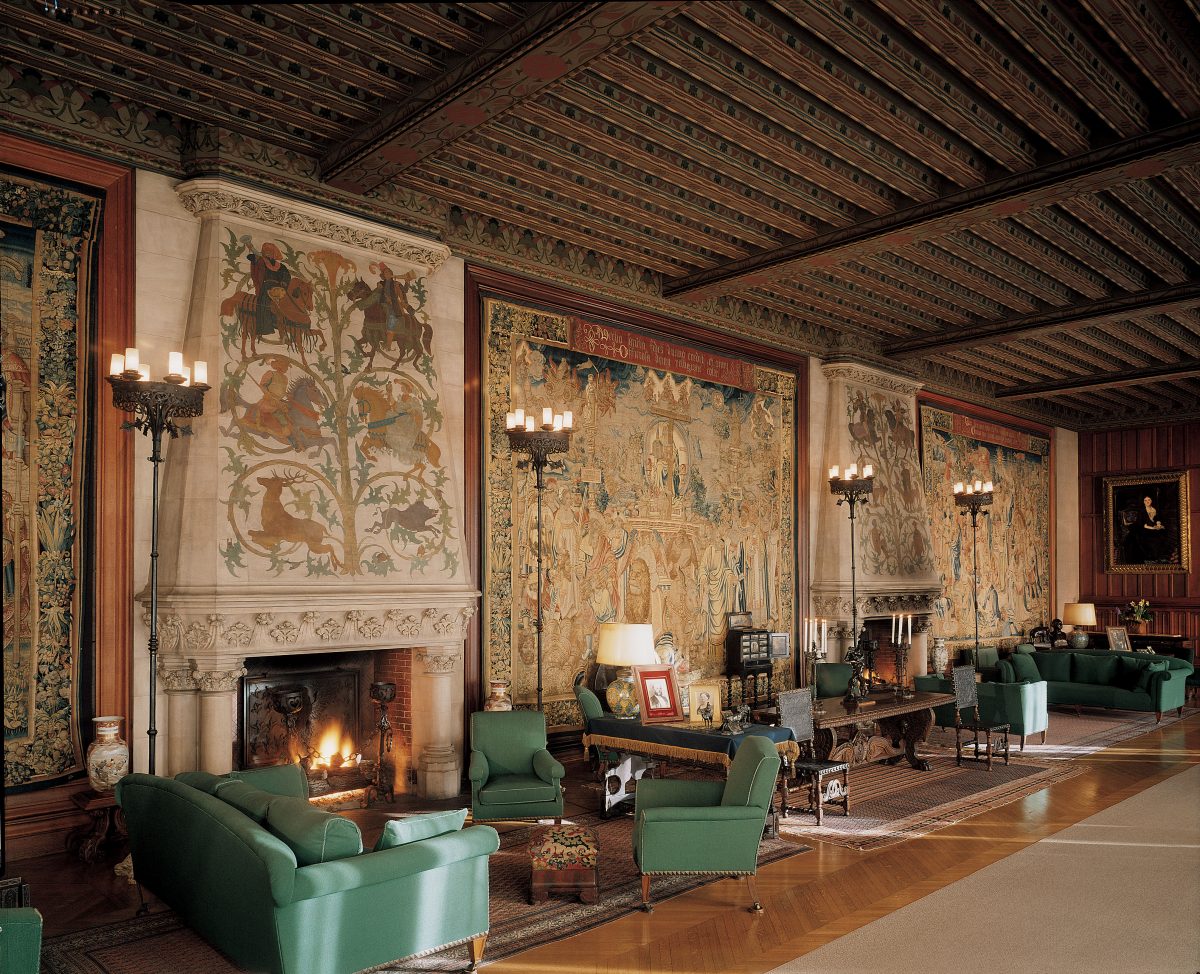 Heritage
That tradition of caring has as well remained a part of the Biltmore heritage. The estate pays fair wages, offers benefits, and gives various parties and gifts to its employees. This generosity, in turn, engenders a strong loyalty in the Biltmore staff. One woman I know, a personal secretary to one of the corporation members, attended a dinner party where I was also a guest. Someone asked her a pointed question about her employer. Her response was to smile, say, "I really wouldn't know," and to change the topic. Another man I spoke to and who works in the stables—the Biltmore has its own horses and also rents space to others—was complimentary about his benefits and about his treatment by his supervisors.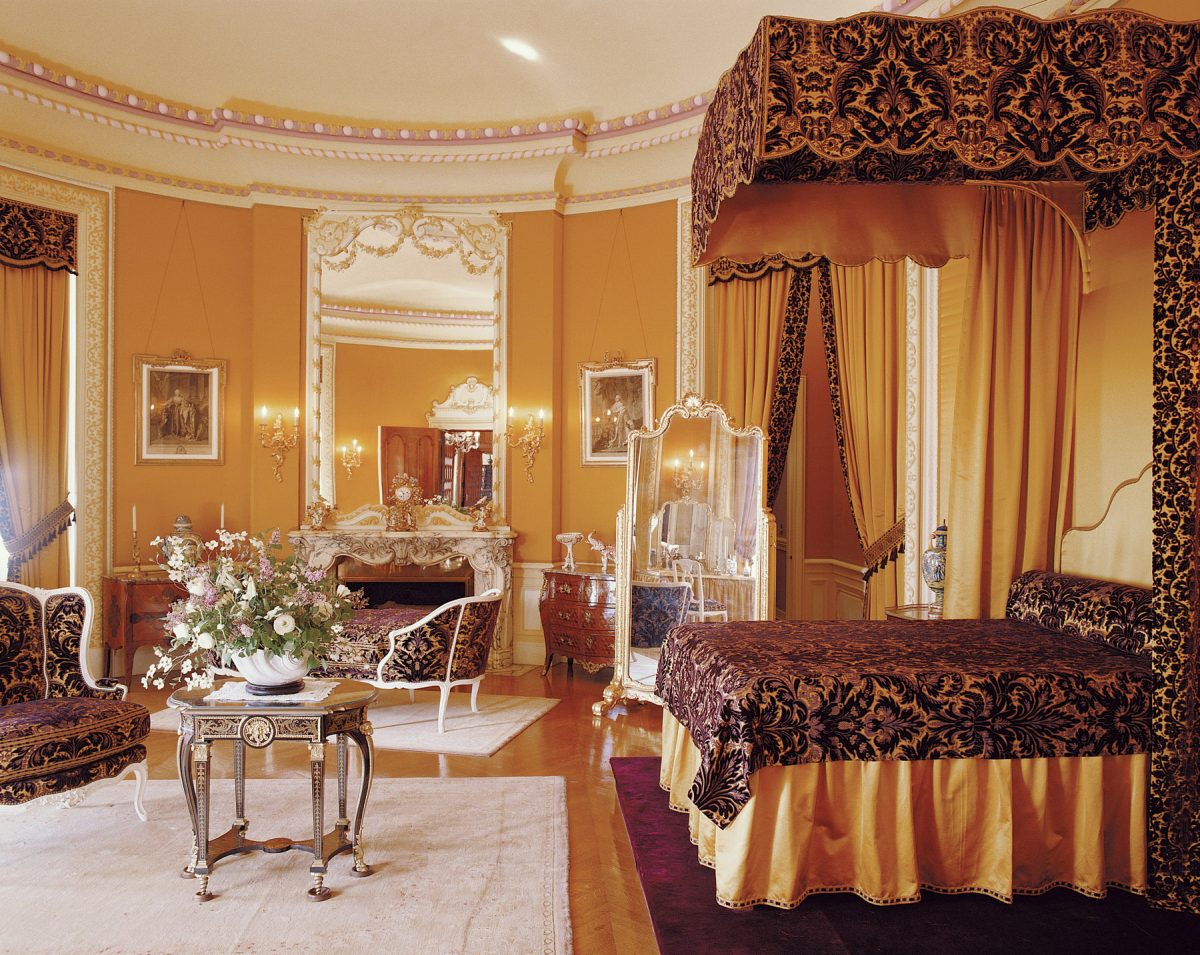 Besides the winery and the equestrian center, the Biltmore Estate today offers the enormous Inn on the Biltmore Estate for overnight guests, the Antler Hill Village with its shops, restaurants, and exhibits, outdoor activities like skeet shooting, fly fishing, biking, hiking, and river float trips, and numerous music concerts. The last time I visited, Biltmore was all trimmed out for Christmas, and the beauty of those decorations would warm the heart of any Scrooge or Grinch.
Biltmore advertises itself as the crown jewel of the mountains. Pay a visit to this magnificent chateau and its lovely grounds, and you'll discover why. 
Jeff Minick has four children and a growing platoon of grandchildren. For 20 years, he taught history, literature, and Latin to seminars of homeschooling students in Asheville, N.C. Today, he lives and writes in Front Royal, Va. See JeffMinick.com to follow his blog.