BUENA PARK, Calif.—At Porto's Bakery in Buena Park, the lines look a lot like the ones at Knott's Berry Farm just down the street.
They wind through the sprawling 25,000-square-foot space, with its floor-to-ceiling windows and four separate food and coffee stations, and on busy days—almost every day—they can extend out the door, wrap around the building, and continue down the street. The parking lot is an adventure in itself.
The beloved Cuban bakery is arguably as much an attraction as the theme park, wooing locals and visitors alike with freshly baked goods and Cubano sandwiches. Flaky guava and cream cheese pastries, fluffy-crisp potato balls (think deep-fried mashed potatoes stuffed with Cuban-style ground beef), savory meat pies and croquettes, and immaculately-decorated cakes beckon from gleaming display cases.
Between its four locations in Glendale, Burbank, Downey, and Buena Park—with a fifth in West Covina in the works—Porto's serves upward of six million customers a year.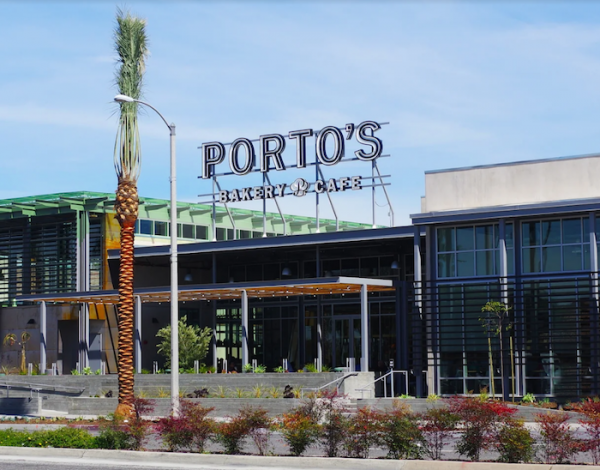 To survive, the lines have to move fast: "On a regular day, we do 100 people in 10 minutes," said Betty Porto. She runs the business, which is completely family owned and operated, with her two siblings, Raul Jr., and Margarita.
Today, Porto's is a multi-million dollar enterprise and a Southern California icon, with something of a cult following. But its story starts small: a mother, her three children, and an underground home bakery run covertly in communist Cuba.
Secret Beginnings
Rosa Porto, Betty's mother, was born and raised in Cuba. By 25, she was an office manager at a cigar distribution company, working alongside her husband, Raul Sr.
But when Fidel Castro rose to power and Cuba fell to communism, the company was seized and the Portos found themselves on the streets. As punishment for requesting safe passage to the United States ("In communism, you were either with me or you were against me, that's what Castro said," Betty explained), Raul Sr. was sent to a forced labor camp for nearly eight years, and Rosa was fired and barred from employment.
"He went from making $100 to $8 [per month], she went from making about $280 to zero," Betty said. "She had to reinvent herself."
Left to fend for herself and her young children, she turned to her natural talent: baking.
As a self-taught baker, Rosa had already made a reputation for herself with the beautiful birthday and baptism cakes she made for her children. With her neighbors' encouragement, she turned to her mother's recipes and started selling cakes out of her house to neighbors and friends to support her family.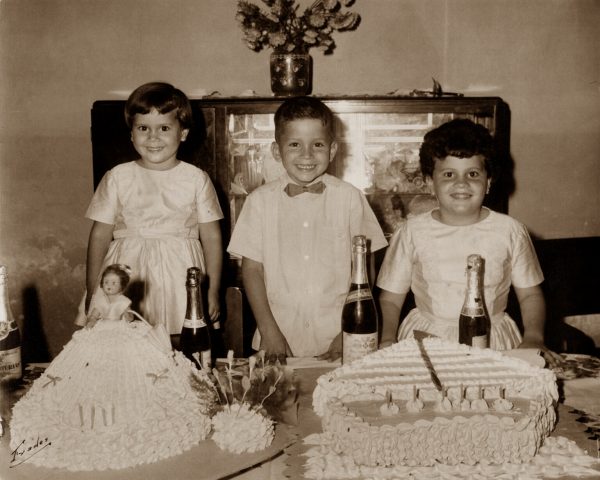 It was an underground operation; private businesses were illegal. Ingredients had to be bought on the black market or brought to Rosa by her clients. They supplied her with eggs, flour, and sugar, and paid in government rations of meat, rice, and beans. And when the secret police came knocking on the door, the community banded together to hide Rosa's equipment from their raids. She was never caught.
A decade later, the Portos were finally granted permission to emigrate. In 1971, they left their hometown of Manzanillo and landed in Los Angeles.
New Baking Grounds
When Rosa and her family arrived, she found her reputation preceded her.
"Immigrants go to places where other immigrants from the same city go to," Betty explained, so "she already had clients waiting for her when she came in."
She continued running her business out of her tiny Echo Park apartment, baking wedding and quinceañera cakes all day and through the night. Raul Jr., who slept on a pull-out sofa bed with a thin wall between him and the kitchen, fell asleep to the constant sound of whisking. Betty and Margarita's beds were covered with plastic sheets and turned into makeshift racks for flipping and cooling cakes when Rosa ran out of counter space.
"We grew up listening to her baking," Betty said.
In 1976, Rosa took out a $5,000 loan and opened her first storefront: a tiny 300-square-foot shop on Sunset Boulevard. Backed by the dedicated clientele she had built up over the years, she was able to afford rent from day one. Six years later, she relocated to Glendale; from there, the business only grew.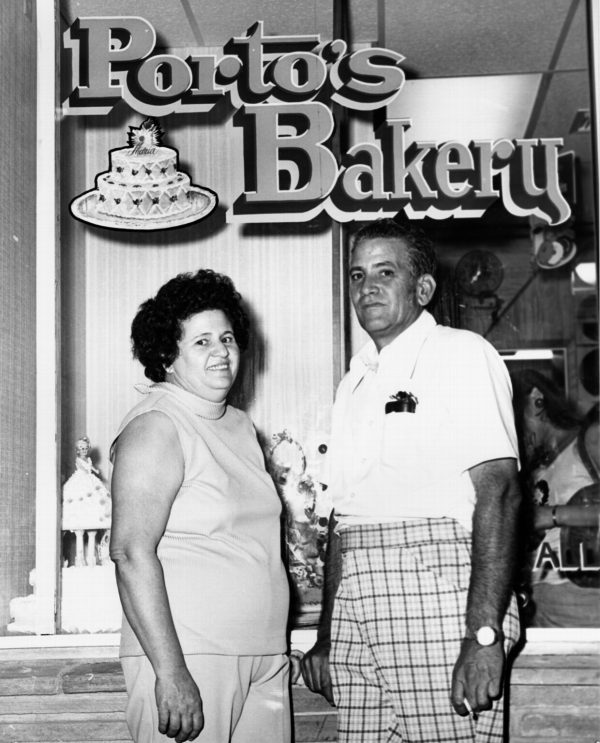 A Family Business
Betty and her siblings grew up working alongside their parents. Now, the torch has been passed down to them.
The menu at Porto's remains anchored by Rosa's original recipes—the potato balls, guava pastries, and meat pies, to name a few—but items are constantly being added, from sandwiches and soups to new pastries for the overflowing display case.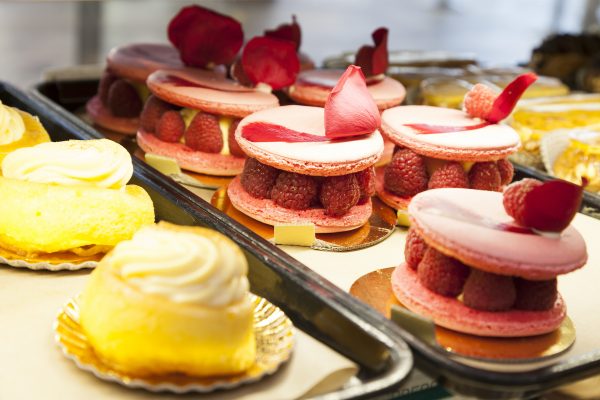 Sometimes Rosa pitches in from behind the scenes, testing recipes or offering up new ones for the test kitchen to play with. "Her brain is there," Betty said. "She's always surprising us."
Everything is still made from scratch, and like their mother, Betty and her siblings insist on using only the highest quality ingredients—"the same ingredients you're going to find in the fanciest restaurant, the fanciest bakery in LA," she said. That means Belgian chocolate for frosting, and the finest butter for the puff pastry that forms the basis of so many of Porto's baked goods.
The quality especially shines in simpler selections, like the classic cheese roll. At first bite, the crisp, sugar-glazed exterior shatters into rich and fluffy layers of puff pastry, wrapped around a sweetened cream cheese filling. The secret lies in the butter, Betty said.

The difference is in the prices: Potato balls and meat pies sell for $0.99 each, guava strudels for $0.90, and cheese rolls for $0.84. A hefty Cubano sandwich is just about $6.
The family refuses to raise them.
"The cost of doing business has tripled, if not quadrupled, and we still fight every day to keep those prices for our customers," Betty said. They do that by being "super aggressive buyers," and by making money on sheer volume: they sell over 1.5 million cheese rolls and hundreds of thousands of potato balls each month.
"We understand who the customers are, we respect their pockets," Betty said. "Because we look at our customers as part of this big family that Porto's is."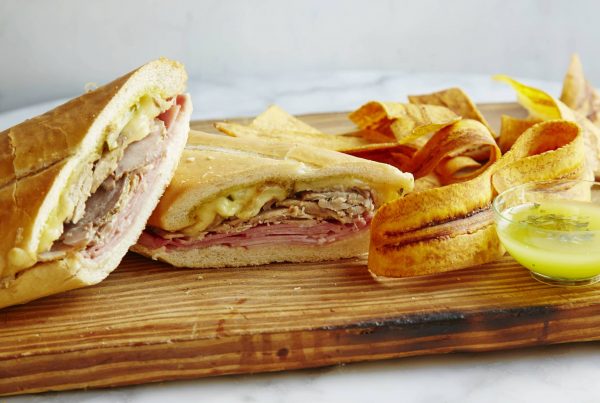 Word of Mouth
Despite its explosive popularity, Porto's hardly does any advertising of its own. Social media has been a real boon in drawing in customers, especially millennials, as has Yelp—the site named Porto's the best restaurant in the country in 2016, based on positive reviews.
But starting even before then, word of mouth has always been Porto's most powerful tool—just as it was for Rosa, during the fledgling days of her home bakery business.
Often, word passes along family lines. Betty recalls kids coming in to show her pictures of their parents, who were married with a wedding cake made by Porto's. Many of them become natural customers, returning to the bakery for their own weddings.
Betty herself can't escape her bakery's reputation.
"Everywhere I go," she said, "if I do an event, [people ask,] 'Did you make potato balls?'" I was a marshal in a parade and the people wanted me to throw potato balls at them."
The reason behind their popularity, though, is clear to her: "Every time I expose somebody to a potato ball, the reaction I get from young people is, 'Oh my God, this tastes like something that my grandmother made in her kitchen.' They can taste the love."