Getting a haircut or just trimming several inches off can make a huge difference to a person's appearance and self-esteem. A Turkish barber knew this and offered to do a makeover for a homeless man in his city. While the result was incredible, that's not all that the barber did to transform the man.
Anil Cakmak, a hairstylist and a video blogger with the YouTube channel called ASMR Anil Cakmak, works at The ChuckMuck hair salon in Kastamonu in Istanbul. Apart from providing haircut services and relaxing massages to his customers, in January 2020, Cakmak decided to document an amazing makeover transformation of a homeless man named Hayri.
The now-viral video has amassed 20,571,817 views as of now, and Cakmak informed his viewers in an update that all earnings from the video would go to Hayri, his homeless friend.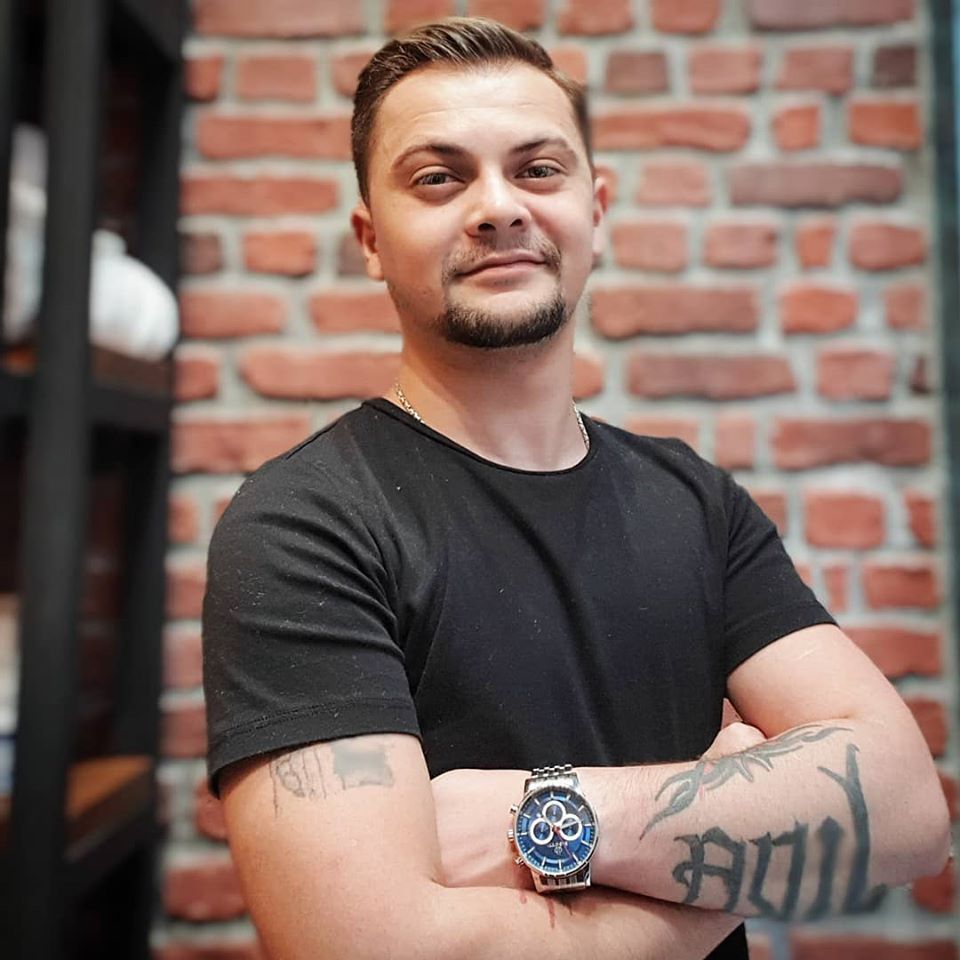 Cakmak said in the video that Hayri, who has been living off the streets for five years by choice due to some family issues, visits the salon on some cold mornings to get coffee, tea, or water. However, Cakmak was surprised why the downtrodden man never asked for a haircut.
The passionate blogger then came up with an idea to offer the homeless man a free haircut and makeover treatment. To his surprise, Hayri didn't agree to this random act of kindness on the spot. Somehow, Cakmak said Hayri changed his mind the next day and accepted his generous offer.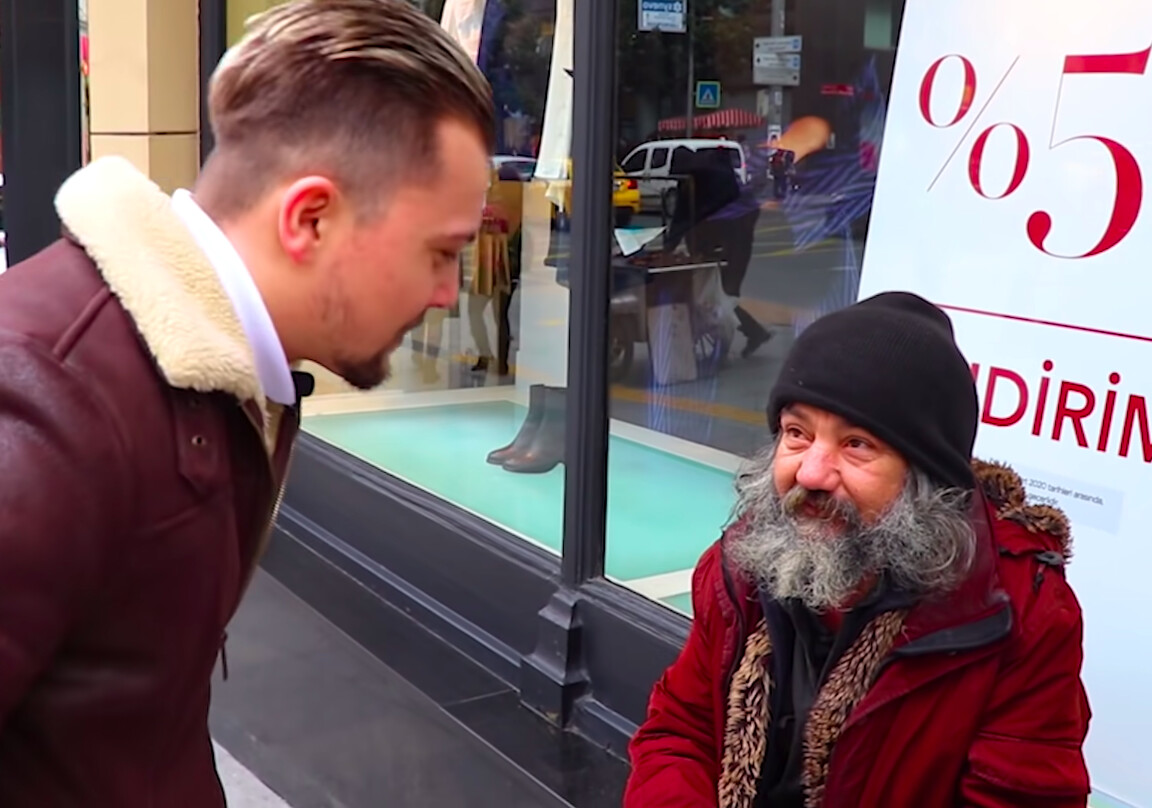 The duo then headed over to Cakmak's shop to let the touching makeover unfold. Knowing that his hair might give his kind makeover artist a hard time, Hayri apologized even before Cakmak started working on his hair.
"I am sorry for my hair," said Hayri, to which Cakmak humbly replied, "Don't worry."
Though Cakmak, who has more than 10 years of experience, assured Hayri that everything was fine, he acknowledged on YouTube that it was a "difficult moment" for him as he tried to work through the knots and tangles in Hayri's hair.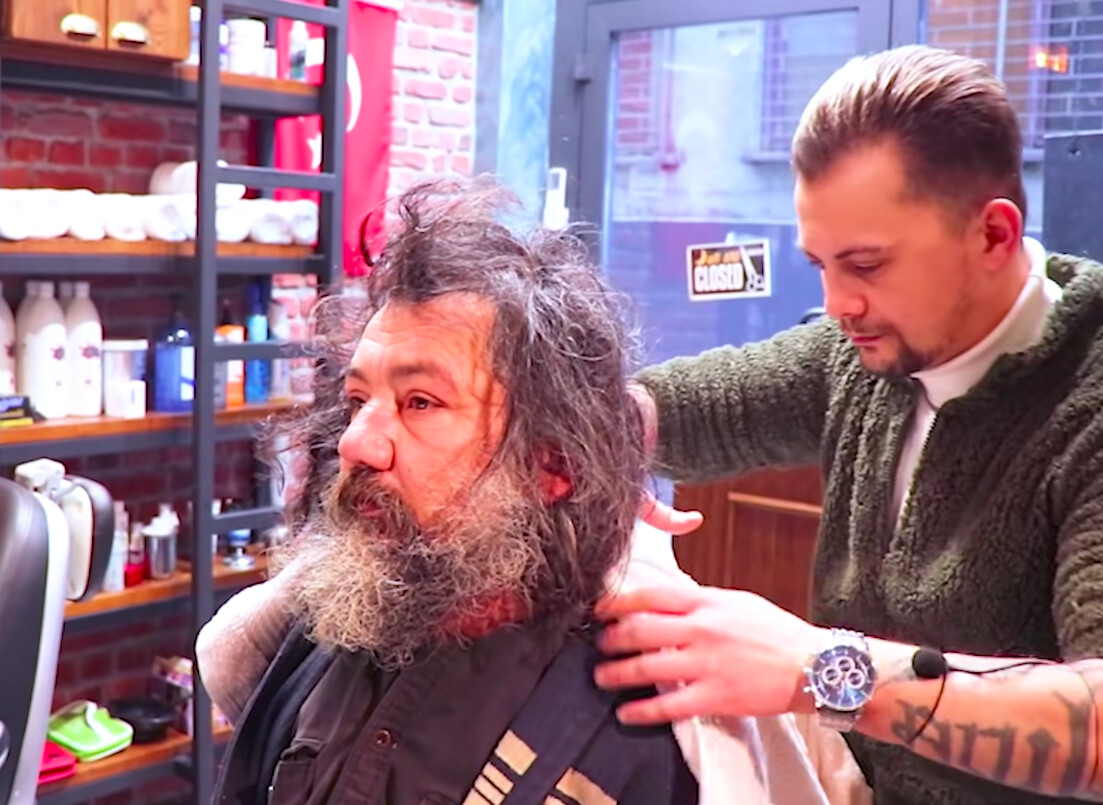 As Cakmak slowly combed through Hayri's matted hair and snipped it off, gradually, the face of a new Hayri emerged. But the skilled hairstylist was not quite done yet—he still had to trim Hayri's beard.
After having his hair snipped and trimmed, Hayri was already unrecognizable. To make the man's makeover complete, Cakmak headed to the next task on hand: taking Hayri to a shopping mall to get him a new set of clothes and a pair of brand-new shoes.
The YouTube viewers were touched at how Cakmak respected the fact that Hayri seemed to be a quiet, shy man and that the pro barber didn't bother him much by talking out loud.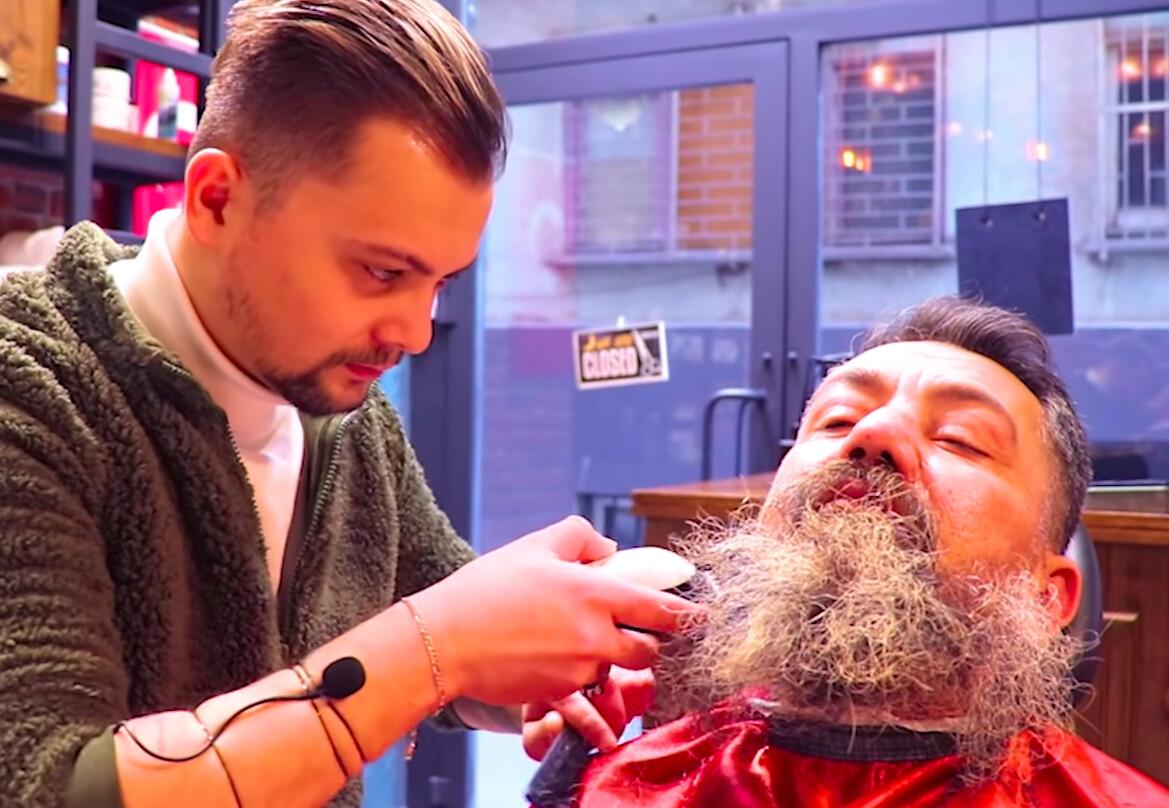 Hayri looked totally unrecognizable after the makeover; those who watched the transformation video were also surprised at how different his new look was.
"He now looks like an older version of the guy who cut his hair!" a social media user commented. Another added, "He went from looking broke to looking like a rich businessman."
Many viewers also praised Cakmak for his selfless act. A social media user said that the thoughtful gesture must have been rewarding and joyous not only for Cakmak but also for Hayri. "When he first approached the man you can see the darkness in his (Hayri's) eyes," the viewer wrote, "but this kind gesture definitely brought him light."
"Thank you for this act of kindness to someone less fortunate," another wrote. "I can tell that this was hard for you but you were very professional and you made such an incredible difference."
Cakmak, however, said that he only wanted to touch Hayri's heart and show that he is not alone, as he believes that that is "one of the most important feelings" for any human being.
Watch the video to see Hayri's final look after the makeover:
Video courtesy of ASMR Anil Çakmak (Facebook | YouTube)
We would love to hear your stories! You can share them with us at emg.inspired@epochtimes.nyc