In a horrendous case of animal cruelty, an Ohio man set a plastic crate on fire in a public park with a 3-month-old puppy inside. Mercifully, the puppy survived, but not before sustaining severe burns to her face, back, and paws.
The puppy, named Korra by her vet rescue team, was picked up by the Columbus Division of Fire crews on Oct. 11 and rushed to Diley Hill Animal Emergency Center in Canal Winchester for urgent treatment.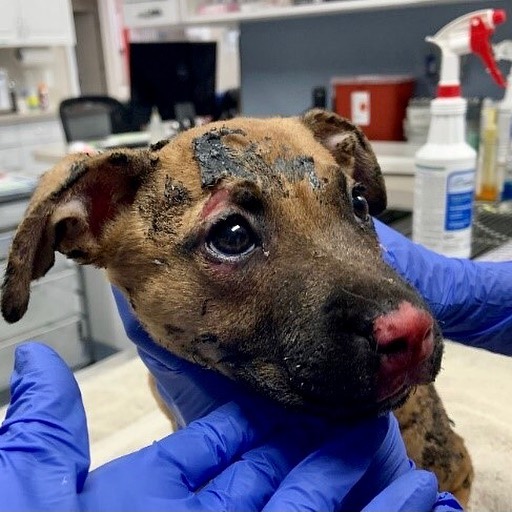 "Firefighters responded to the park just after noon and found a small area of melted plastic on fire underneath a tree," the fire division posted on Facebook. "As firefighters were extinguishing the fire, they observed a small yellow/blond puppy with white feet, and a white flea collar, running in the area."
As the crew noticed that the puppy had black plastic melted to her back, they immediately joined the dots and realized she had been inside the crate.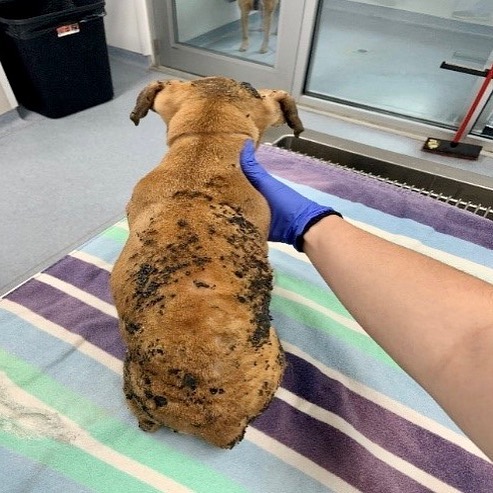 Diley Hill veterinary assistant Katherine Thrush admitted to WBNS-10TV that her first reaction upon receiving Korra for treatment was confusion. "I don't ever understand how someone could do that to a helpless animal," she said.
"She has these dark brown eyes just like Bella, my first rescue," Thrush continued, adding that she knew Korra would become her fourth rescue dog. "My husband and I weren't looking for another dog, but she needed us more than we needed her."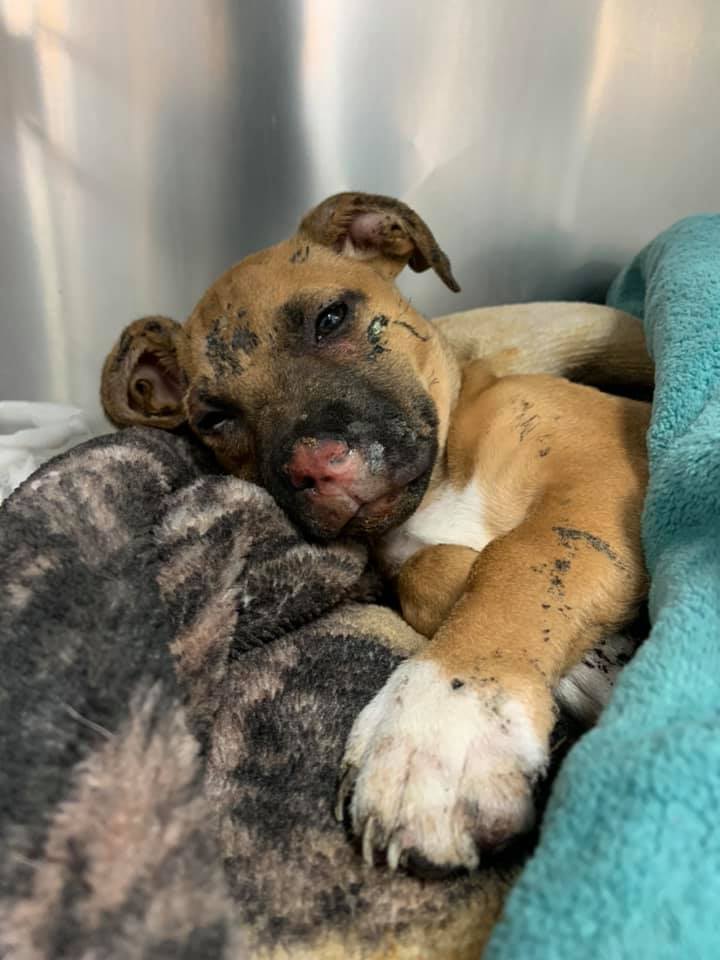 With the love and consistent care of her adoptive home environment, Korra's health naturally improved really quickly. "Her nose is completely healed, and her paw pads are completely healed as well," Thrush explained in an update. "She doesn't act like anything ever happened to her."
Ra'shae Syrtaj Jermaine Johnson, 22, was arrested in conjunction with the horrendous incident and charged with cruelty to a companion animal, a fifth-degree felony as per jail records. He confessed to setting the crate on fire while the puppy was still inside, reported Cleavland.com.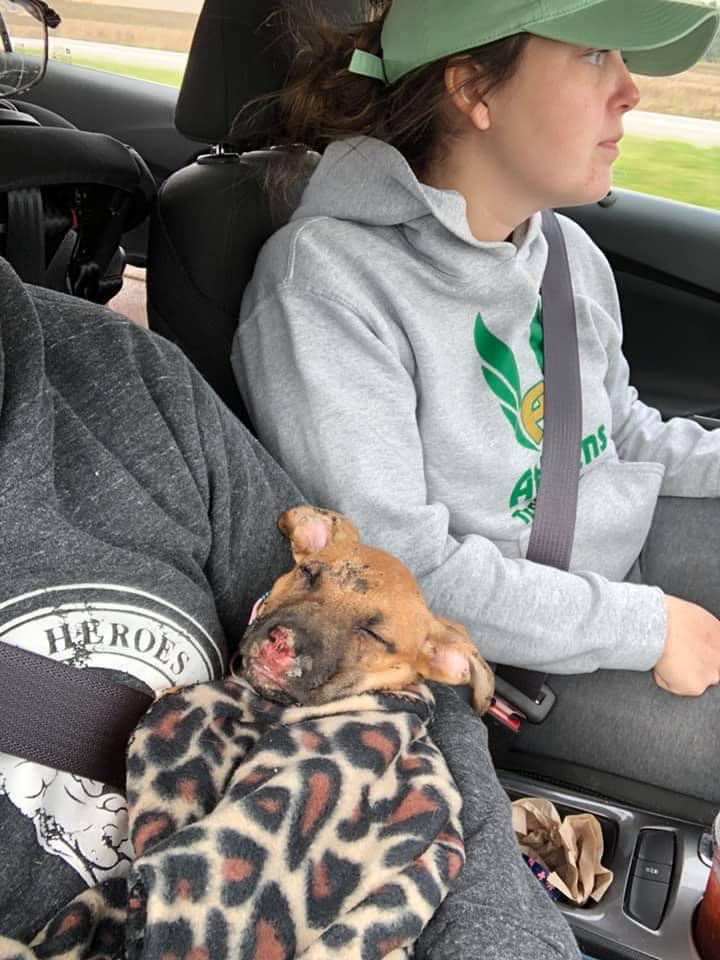 After hearing Korra's story, Alexis Nelson, social media and marketing manager for the Columbus-based brand Bark, reached out to Thrush with a generous offer. Not only would Bark send a supply of food from its Bark Eats division for Korra, but they also pledged to send a "Bark Box" full of puppy-friendly toys and treats once a month for an entire year to aid in the little puppy's recovery.
"[W]e couldn't sit idly by and do nothing," Nelson told WBNS-10TV. "I'm just so happy that we got the opportunity to step in and step up, just like Katherine did."
Alluding to the sweet gesture by Bark, Thrush said: "I'm so thankful for Bark and their help. It's very, very heartwarming."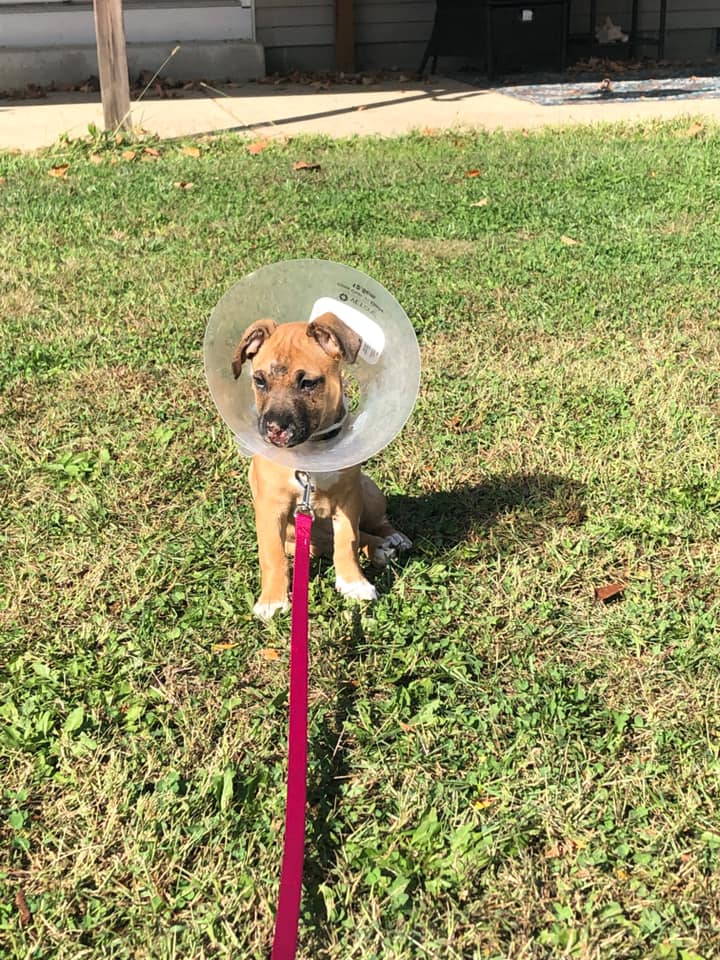 As for Korra, the resilient pup is growing bigger and stronger with every passing day.
"She's spunky," said Thrush. "She is your typical crazy puppy and she loves life."
We would love to hear your stories! You can share them with us at emg.inspired@epochtimes.nyc