If the sign outside proudly advertising "stroller parking" doesn't give it away, the cheerful, primary-colored decor and board game-stocked cubbies probably will. If not, then certainly the menu will—a roster of down-home comfort food printed on a paper placemat that comes with an activity book and crayons.
Patti Ann's is a family restaurant through and through.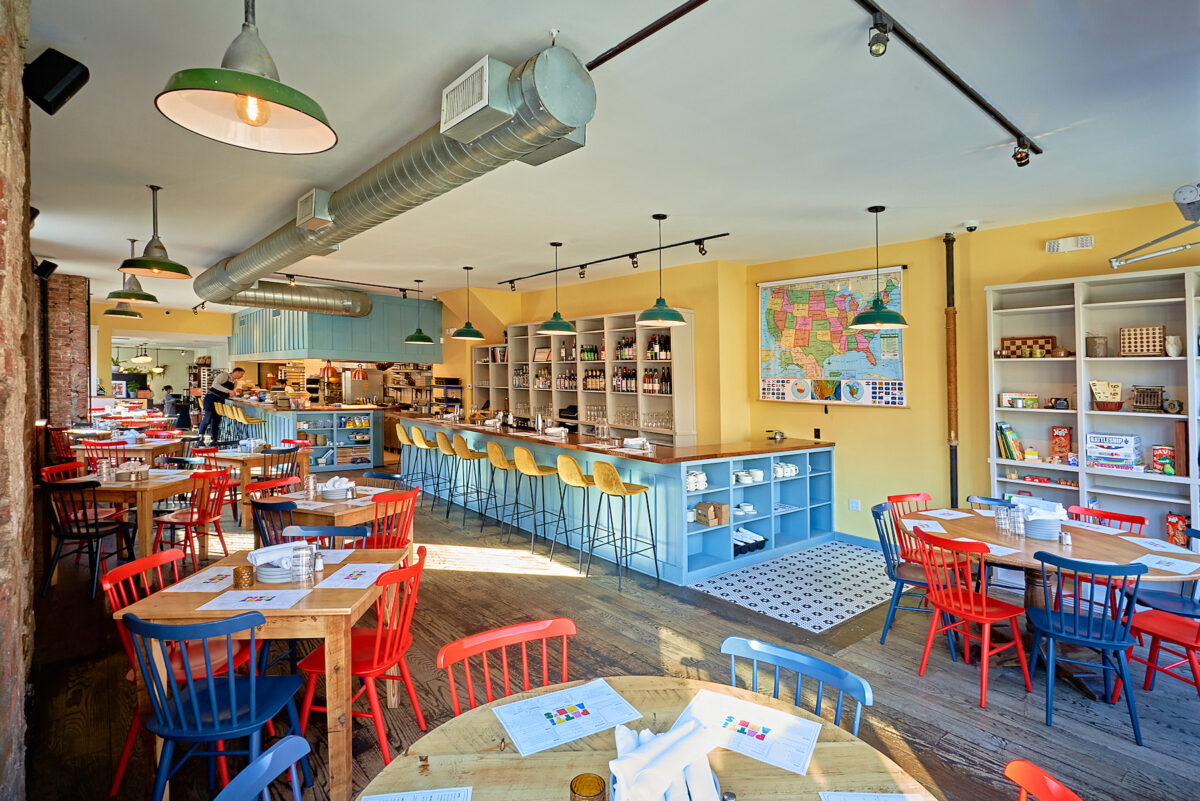 Specifically, it's one inspired by the Midwestern family restaurants of chef-owner Greg Baxtrom's childhood in a small suburb of Chicago, where "there's something for everyone on the menu," he said. "It's certainly not 'chef-y,' but it checks every box of what you're in the mood for."
Baxtrom is perhaps better known for "chef-y": He trained in the kitchens of fine-dining stalwarts like Alinea and Per Se, reflected in his acclaimed farm-to-table spot Olmsted and the French Japanese izakaya Maison Yaki. Both are in Brooklyn's Prospect Heights neighborhood, where he lives.
For Patti Ann's, he wanted to bring something new to his community. He envisioned "families with strollers, feeling comfortable rolling up to a restaurant at 6 o'clock without a reservation, not feeling awkward about asking if there's a table."
Mulling over this "family-friendly" concept led him to an obvious source of inspiration: his own.
The restaurant is named after his mother, an empathetic soul best described as "if Strawberry Shortcake grew up and became an elementary school teacher," Baxtrom said. The theme honors her career, from a classroom-style U.S. map, to cocktails with names like "Field Trip" and "Ditch Day," to server-graded report cards that come with the check (along with Andes mints). His carpenter dad built the chef's counter, bar, and shelving (and, Baxtrom says, passed down his "workaholic" drive).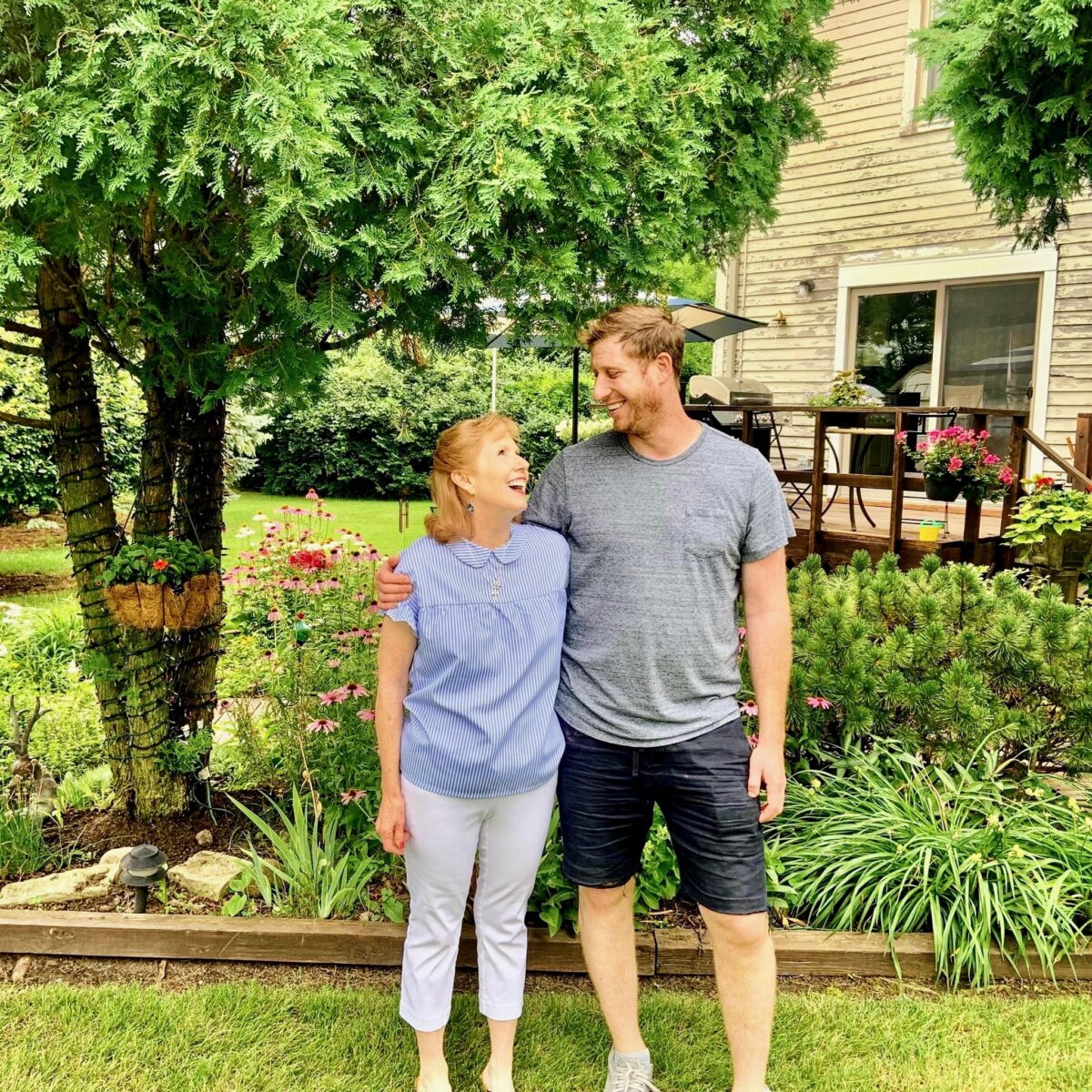 The food has been a fun challenge for Baxtrom, a balance of staying true to his upbringing while applying thoughtful, elevated twists.
In a spin on what was a once-a-week meal growing up, there's duck meatloaf glazed with cherry "ketchup," best paired with fluffy mashed potatoes made with good ol' Idaho spuds (most chefs call for waxy Yukon Golds for super-creamy results—"but your mom uses Idaho potatoes").
Appetizers include pig in a blanket, which tucks Wisconsin-based Nueske's bacon into a braided potato roll, and "chips and goop," the chips being the iconic Chicago brand Jays, and the goop a French onion dip based on his mom's "special-occasion" recipe.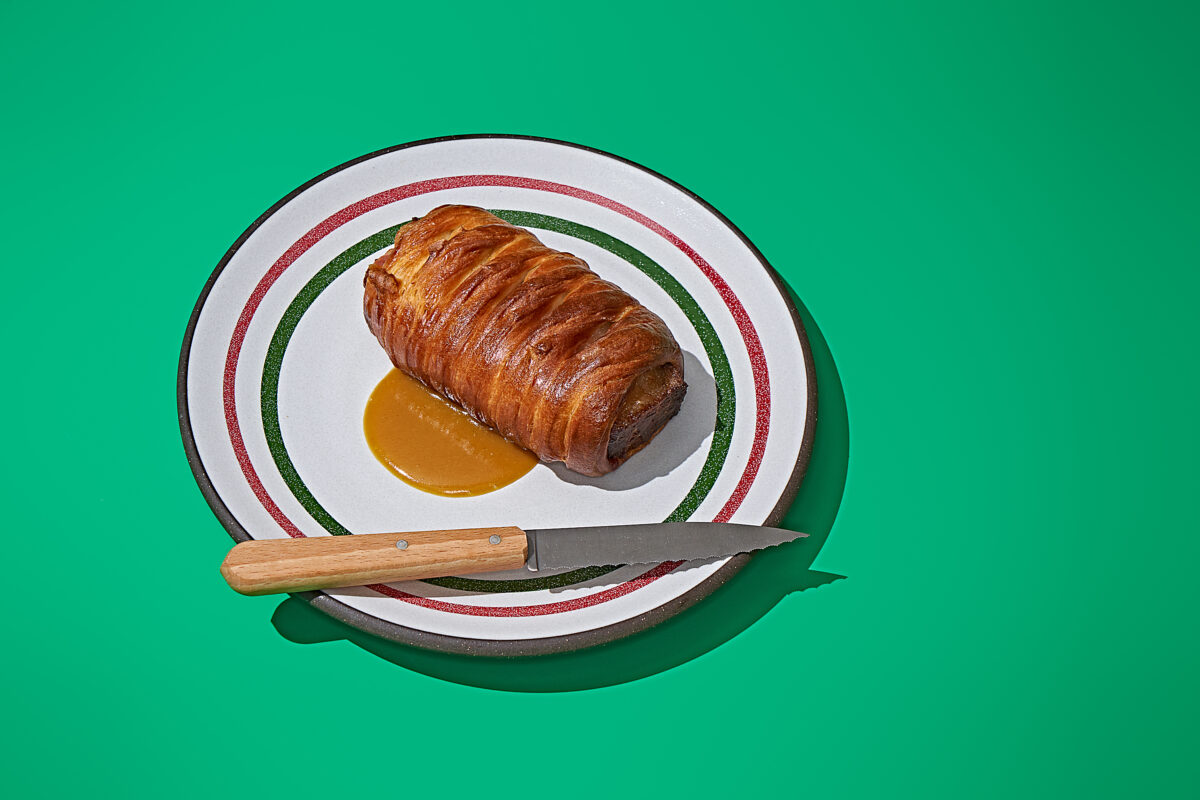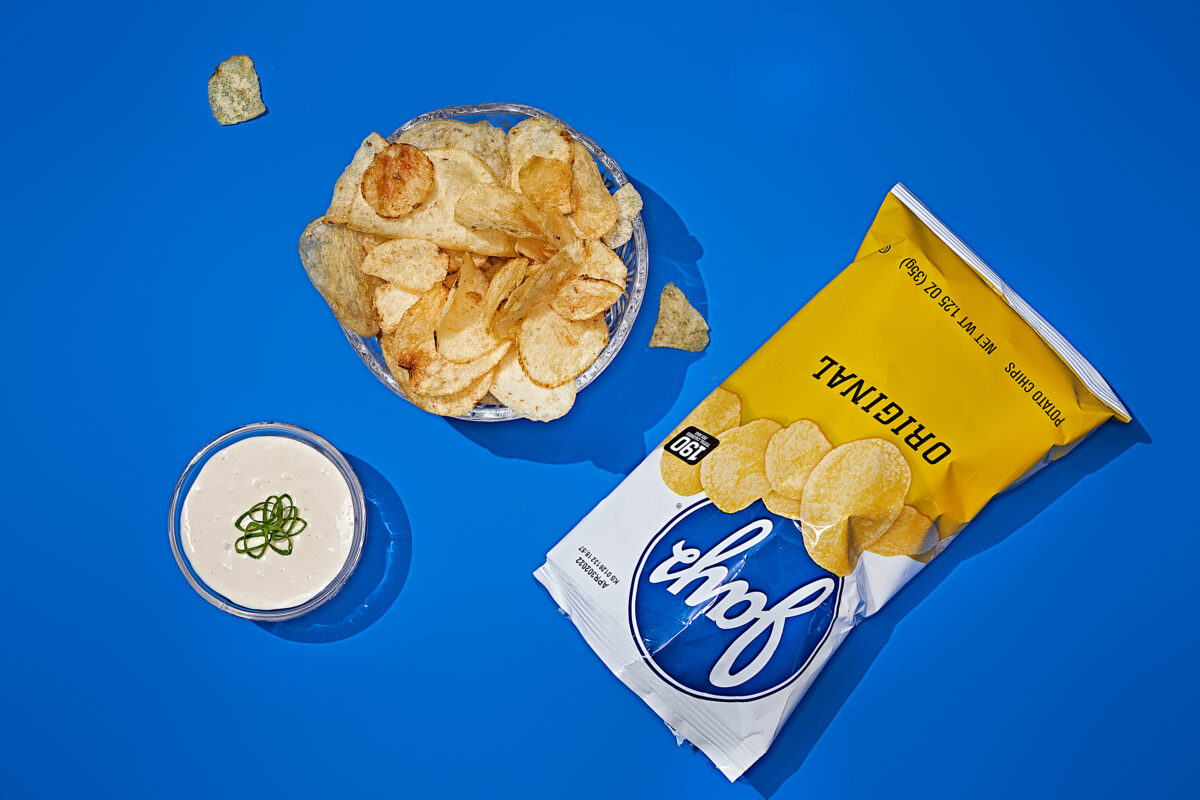 There's mostaccioli (what Chicagoans call baked ziti, Baxtrom said), a catered staple of "every church or Boy Scout event," and cherry cobbler, a dessert from Scout camping trips, which he credits for first sparking his interest in cooking.
Families have indeed filled the restaurant, but after they clear out—usually around 6:30—other diners come to enjoy it, too. Baxtrom has seen Battleship games over dinner, and a slightly intoxicated group of friends animatedly discussing the classroom map.
The appeal, after all, has no age limit.
"I think everybody wants meatloaf and mashed potatoes," he said.
Meet the Chef
Born: Frankfort, Ill.
Lives: Brooklyn, New York
Last Meal: Roast chicken and mashed potatoes
Favorite Way to Unwind: Catching up on TV shows, or playing in the park with my dog, Spud
Life Motto: My dad always said, "Measure twice, cut once," so probably something in that universe.