New York's Baccarat Hotel serves up an opulent $1,500 sundae called "Bear Extraordinaire."
The sundae is made up of house-made Madagascar vanilla bean ice cream inside a white chocolate shell hand-painted with strokes of colored cocoa butter, on top of a black truffle crumble with Manjari dark chocolate and Valrhona Gold cocoa nibs, and topped with a hibiscus champagne sauce.  It's covered with gold leaf and silver flakes. Spun sugar in the shape of a nest rests on top of the white chocolate shell, with citrus meringue, fondant butterflies, and edible flowers adorning the creation.
The sundae comes in a $1,200 Baccarat "Zoo Bear" crystal and porcelain bowl, with a honeycomb-design porcelain base and a bear-shaped crystal top, that customers can take home. The ice cream dish itself is $300.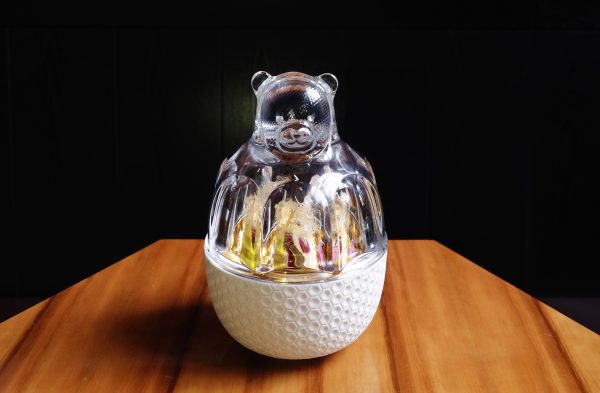 Baccarat's pastry chef Rosario Wakabayashi said it took her about a month to come up with the creation.
"We were inspired by the Baccarat brand," she said.
"Bear Extraordinaire" debuted in mid-July and will be available through Labor Day. Baccarat staff said there have already been a few orders for the decadent dessert.