A 10-month-old boy from Queens was rescued from a house fire in 2019, suffering burns to over 95 percent of his body. Despite his slim chances of survival, though, he recently celebrated his third birthday with fire crews who saved his life.
On Aug. 21, the family of now-3-year-old Liam Dominguez welcomed New York City Fire Department members—from Engines 307 and 316, Ladder 154—and Fire Chief Johnson to a Sesame Street-themed birthday party at their home in East Elmhurst.
"Being able to attend his third birthday party was definitely an exciting day for all of us," said Engine 316 firefighter Steven Keenan in a Facebook post shared by the department.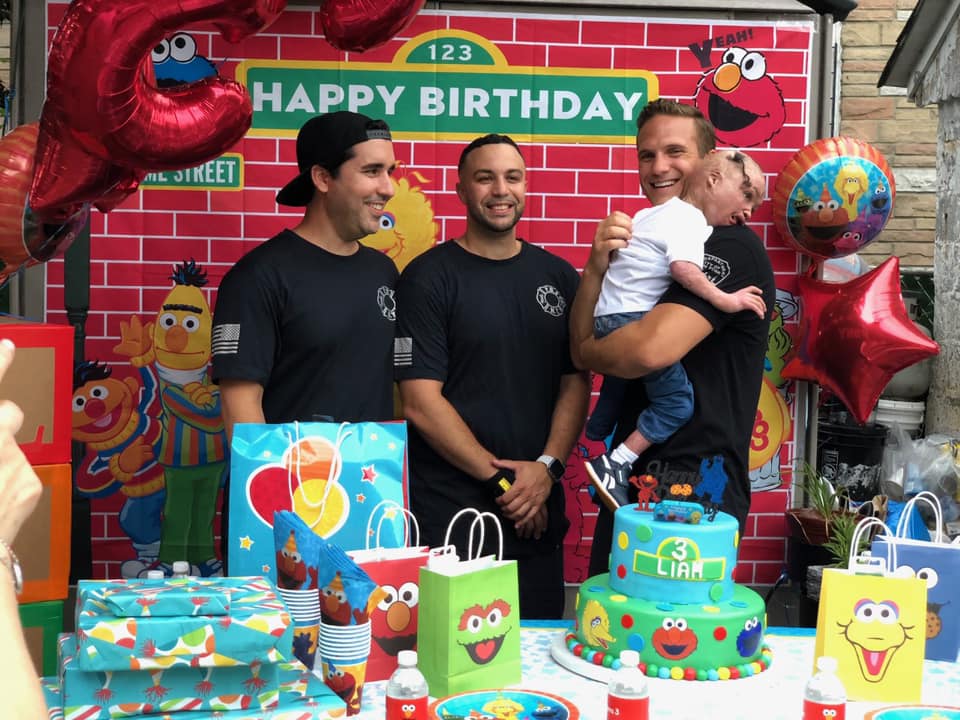 On July 10, 2019, an intentionally-set house fire ravaged Liam's home. His mother, Elizabeth Rodriguez, 35, died in the blaze, as did his sister, Emma, 6, and his grandfather Claudio, 76.
Keenan found Elizabeth clutching her son near the front door after his crew arrived. "I remember providing care to Liam the day of the fire before transferring him over to EMS," he said.
Liam was admitted to a burn unit at a children's hospital in Galveston, Texas. His cousin and godmother, Denise Moreno, kept the FDNY updated on his recovery.
Denise learned about the fire after receiving a neighborhood alert on an app on her phone.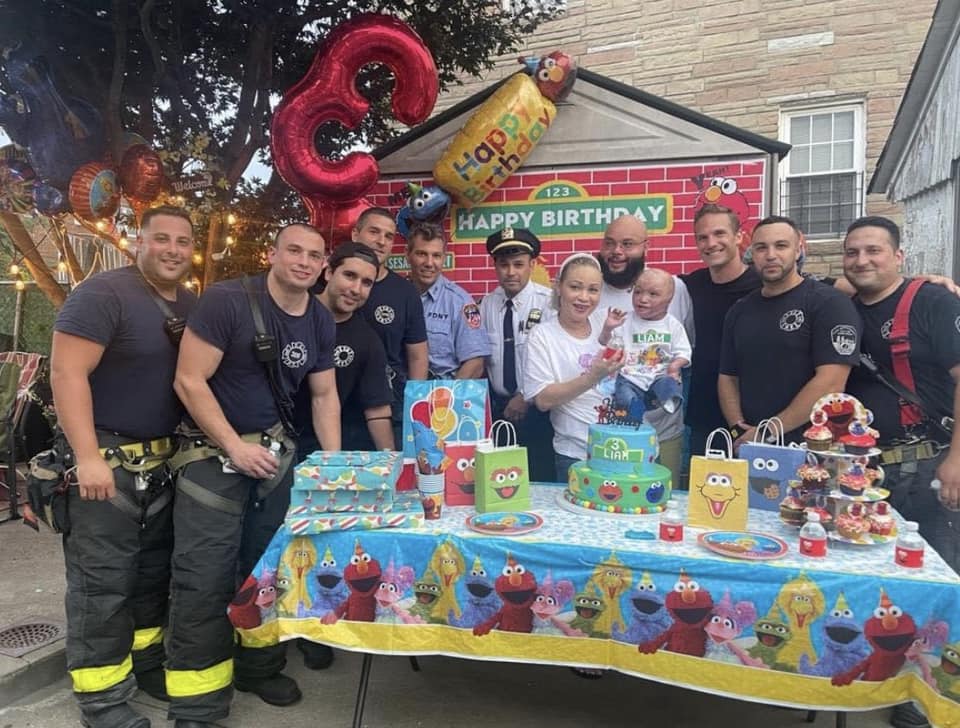 "That night the doctors said they had less than a 1 percent chance of surviving," she recalled, according to Daily News. "Both him and Elizabeth had burns to over 95 percent of their body. I don't think anybody had seen something to this level."
Arriving at the hospital, she saw his entire body was "extremely swollen," and both his eyes and mouth were "completely stuck shut," she told Daily Mail, adding: "Shortly after, he was completely bandaged up to help with the pressure of the burns and was placed on medical equipment to help him breathe."
Medics said that his intestines were swollen to the point that, in order to save his life, they had to open up his stomach to relieve some of the the pressure.
Liam was put into an induced coma and on extracorporeal membrane oxygenation—to pump and oxygenate his blood outside of his body to relieve stress to his heart and lungs.
For a brief time, his heart stopped.
Family prayed both for Liam and his mom, who held on for four weeks until losing her fight.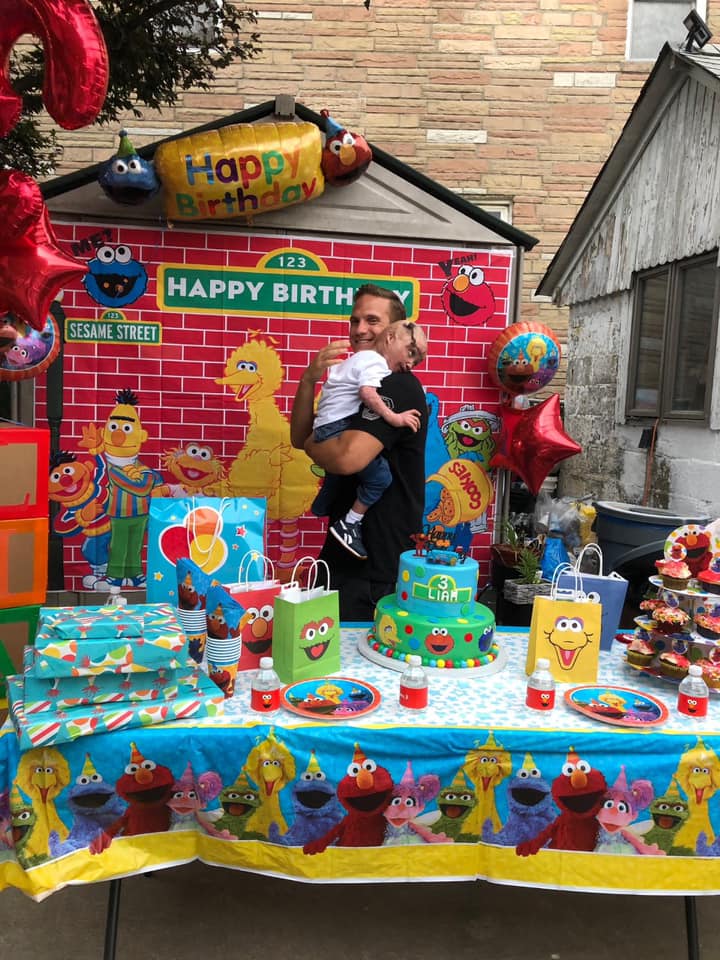 Liam had skin grafts, as well as 35 surgeries, which included amputation of his left foot and removing the toes of his right foot and a finger on his left hand to prevent infection. He finally went home after a year in the hospital.
Police stated that the house fire was intentionally set by family friend David Abreu Nuñez, from the Dominican Republic, who was boarding with them and retaliated after being asked to leave. Nuñez also died in the blaze.
Liam proved to be a fighter, however.
"He's going to have to go through a lot more therapy, but I think eventually he will catch up to be the most normal child as you can possibly get him to be," said Denise. "There is a lot more surgery down the road, physical therapy, surgery for prosthetic legs. But that's all doable."
Liam is also beginning to talk, she added.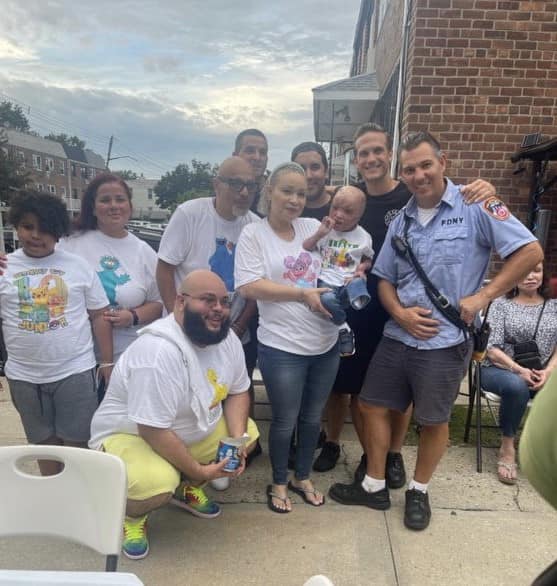 Now, the toddler is receiving five home-based therapies a day—for speech, swallowing, and movement—and round-the-clock care from his mother's sister Rafelina Moreno, a nurse. It was she who gave doctors permission to resuscitate when Liam's heart stopped in his early weeks of recovery.
Despite his family's worries that he might face judgement for his appearance growing up, his godmother said everyone who meets Liam is amazed by his journey. At 3, he is surrounded by love and laughter.
Liam's rescuer, Keenan, said the toddler is "destined to do great things" and "there is a plan for him, that is why he's still here."
Share your stories with us at emg.inspired@epochtimes.com, and continue to get your daily dose of inspiration by signing up for the Epoch Inspired newsletter at TheEpochTimes.com/newsletter