A baby boy born with a full head of snow-white hair delighted midwives so much that they took him on a tour of the hospital after his birth. But the baby's brilliant barnet was nothing his mom hadn't seen before, as both her older kids also have white-blonde hair.
Archie Stone was born to parents Gemma and Ash Stone on Oct. 6 at the Royal Berkshire Hospital, England.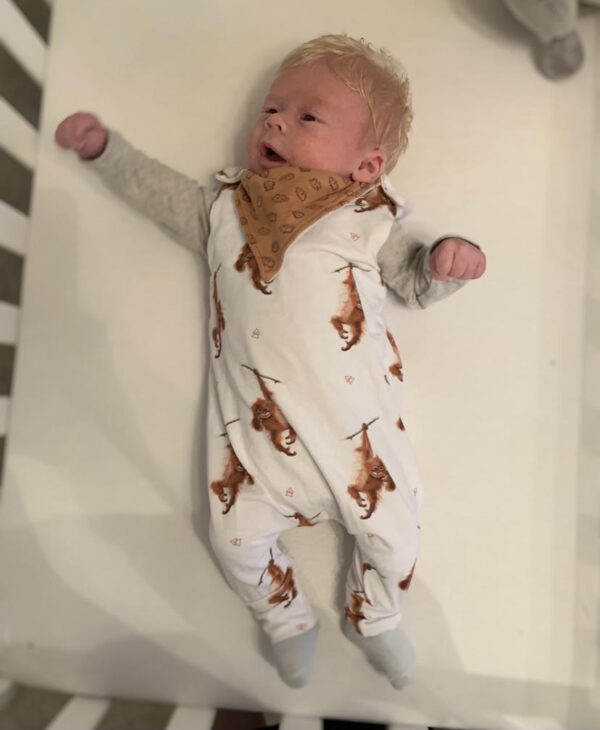 "All I remember is my husband shouting, 'Look at his hair!'" mom-of-three Gemma, 34, told The Epoch Times. "I generally didn't think we could have another child with so much blonde hair again."
Every nurse and midwife who met Archie reacted with the same shock and awe, said Gemma, who added that it's "lovely" to know her baby boy will be remembered.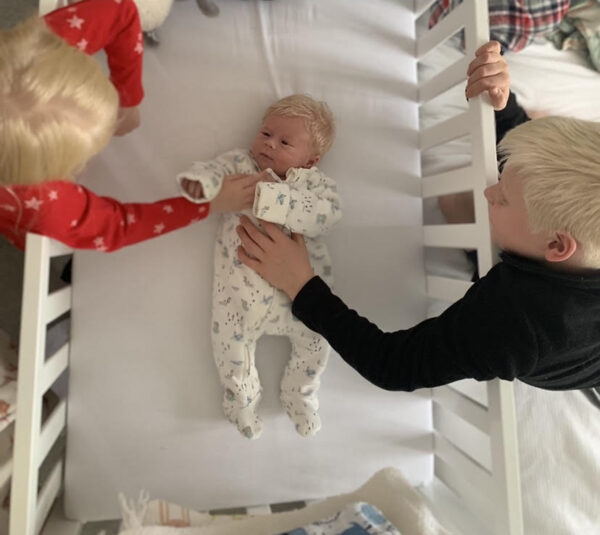 Apart from at the hospital, Gemma said people have approached in all possible places to have a little sneak peek of Archie's incredible mop of hair.
"It's surprising how many people haven't seen a baby with his color, but mostly the amount he has," she said, referring to Archie's impressive head of hair.
However, for the family, Archie's hair color is no big surprise, as Gemma's older children, Kai, 10, and Lilly, 5, have the same hair color.
"Both love being so blonde; even my husband and dog are blonde!" she marveled, adding that the dominant blonde gene remains a mystery, as her family has a mixture of blonde, red, black, and brown hair.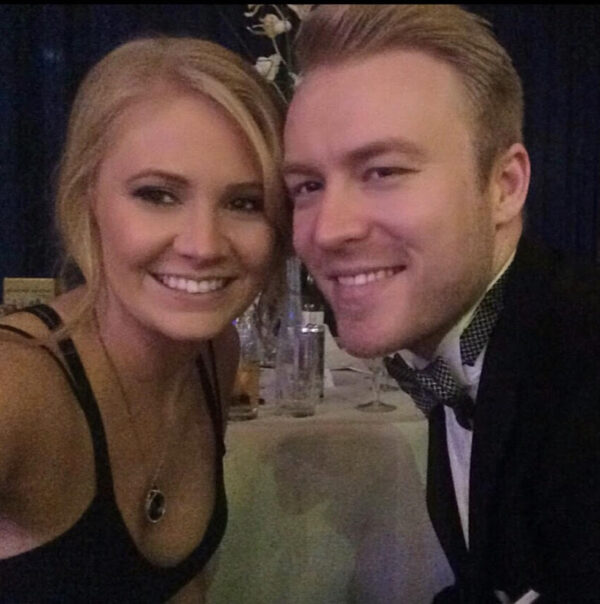 Gemma, an author, shared that her pregnancy with Archie was difficult. Not only did her husband Ash, 30, lose his mother to Covid-19 in the early weeks of the pandemic, but Gemma's father found out that his cancer had returned.
"Trying to be a little ray of light for a grieving family was tricky whilst feeling very sick," she reflected. "Emotions are so heightened, which is the norm for all women during those months, and I was very aware of my mini human absorbing all those feelings!"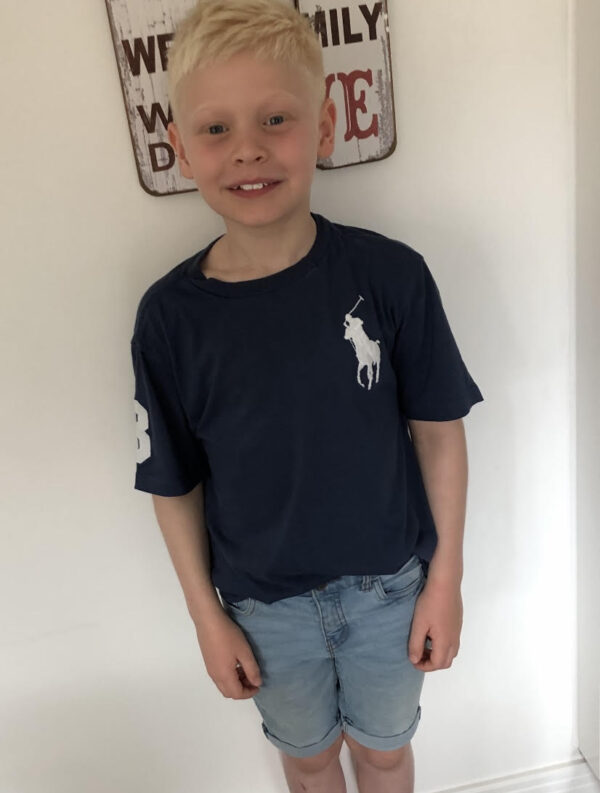 Nonetheless, the proud mom-of-three from Wokingham in Berkshire says Archie, who is now over 2 months old, is a "lovely little boy" who adores all things shiny. He also shares a sweet bond with his big brother and sister.
"Kai and Lilly are enjoying having a baby around," said Gemma. "Kai enjoys walking around with Archie in his baby carrier, and Lilly loves to share her nighttime stories."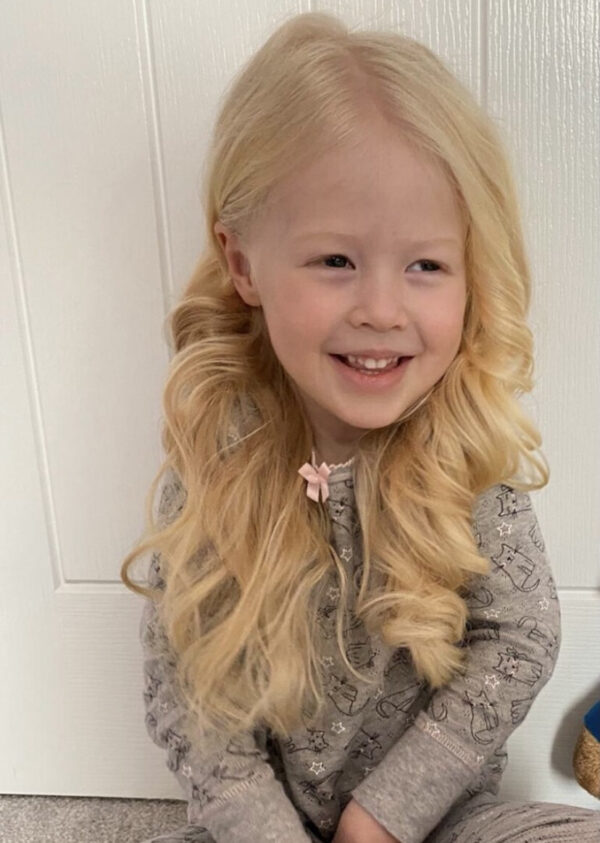 United by their beautiful white-blonde locks, the three siblings have wildly different dreams for the future. Kai "dreams of being a scientist," said Gemma, and Lilly "would like to be an actress."
And Archie, she joked, "would like to work out how to control his limbs."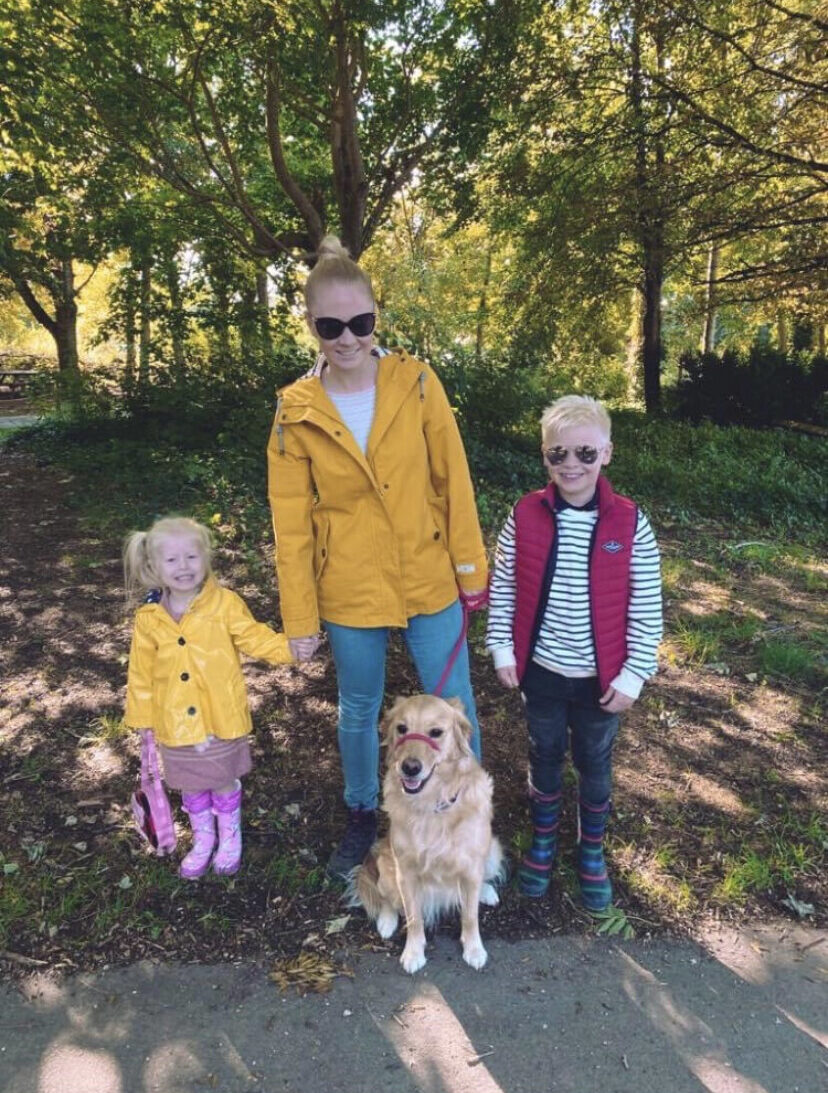 Share your stories with us at emg.inspired@epochtimes.com, and continue to get your daily dose of inspiration by signing up for the Epoch Inspired newsletter at TheEpochTimes.com/newsletter