An adorable baby girl has gone viral for a cute photoshoot in which she tucks into her parents' favorite fast-food chain, Chick-fil-A, while sitting next to a rescued calf. The irresistible pair are pictured wearing matching cow-print bows on their heads.
According to her mother, Tyler Roberts, of Alturas, Florida, this was the first time 1-year-old Braelyn had ever tasted Chick-fil-A. Her giggles and voracious appetite made for some adorable photos.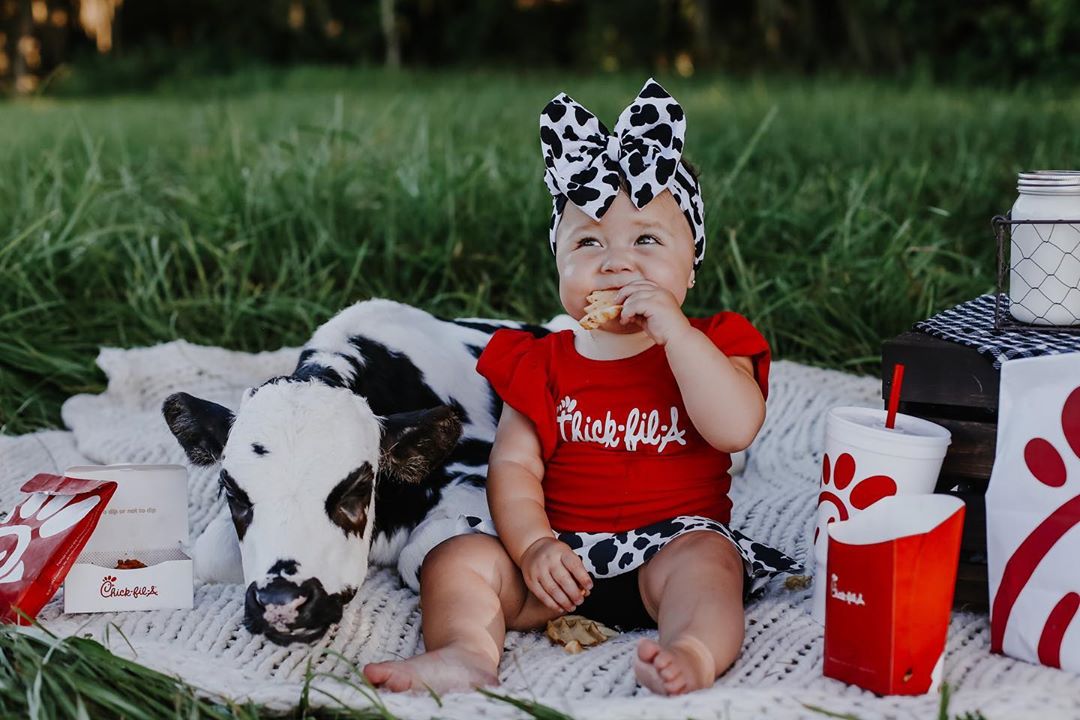 The endearing pictures were captured by Tori Walker Photography, which specializes in family, children, self-portrait, and couples photography. According to Walker, it all began when Braelyn's parents brought forth the idea to her at the end of July.
"Of course I said yes," Walker recalls, according to WZTV.
The bottle-fed calf was rescued by Walker's friend Marissa Denson and was chosen for his uncanny resemblance to the Chick-fil-A mascot. As Walker ran the lovely photoshoot, Braelyn's fun-loving parents titled it "Thick-fil-A."
"Because she's always been a chunky girl," Roberts told Good Morning America. Braelyn was born weighing 9 pounds, 3 ounces (approx. 4 kg), and her parents have celebrated their bouncing baby girl ever since.
Talking more about her little girl, Roberts said: "She is the funniest baby. …She is so shy at first. If she doesn't know you, she will just stare you down and once she warms up she is such a giggle box."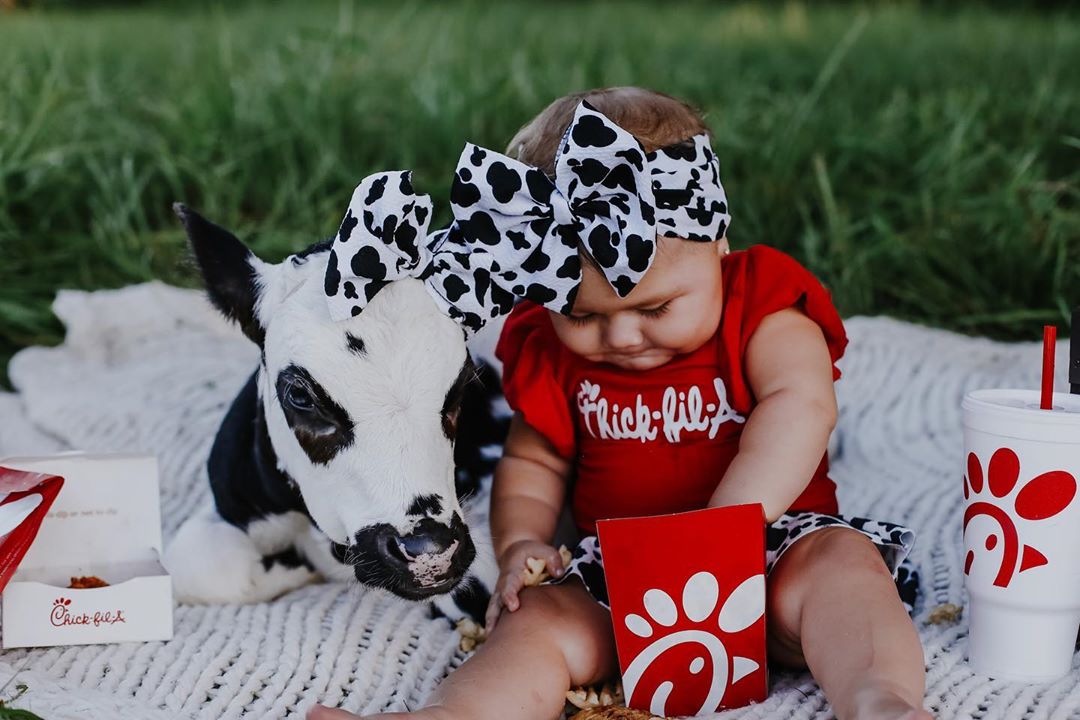 After the heartwarming photoshoot, Walker shared some of the best snaps from the shoot on Facebook, where it has amassed over 40,000 shares, making Braelyn a viral sensation.
"Thank you again," Roberts added to the comments section. "I'm so happy my vision came to life & my chunks still enjoyed her day-old Chick-fil-A."
"The pictures turned out absolutely adorable!" Walker said. "The calf was so sweet and gentle, and Braelyn was extremely photogenic which made for a perfect session."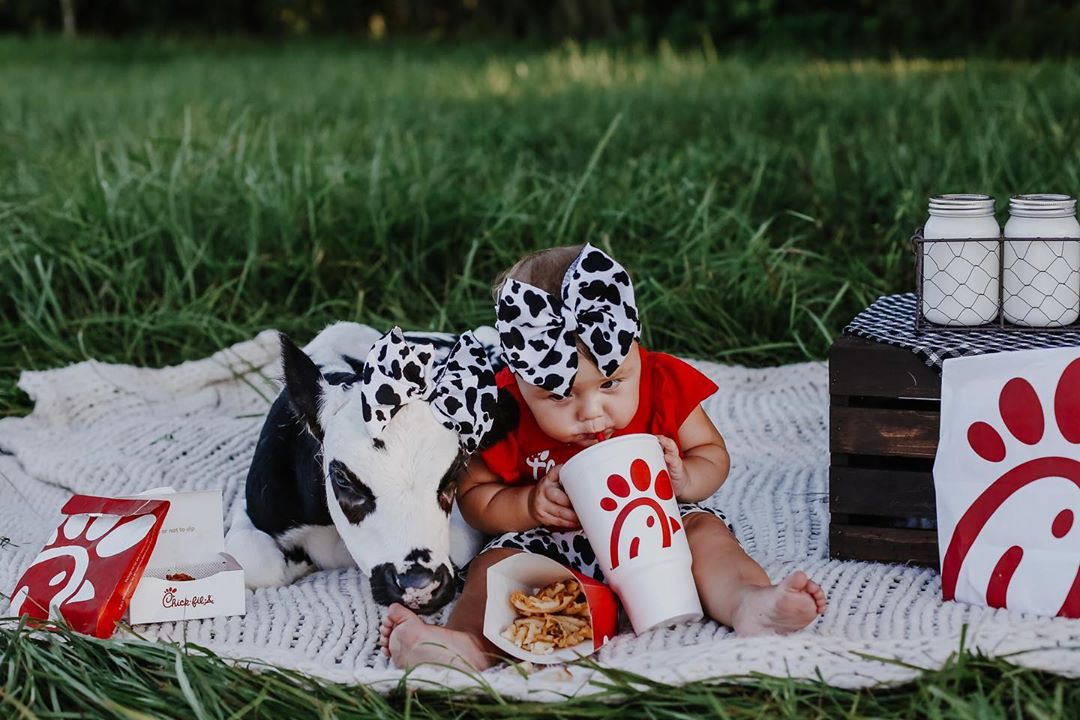 Braelyn's parents chronicle their photogenic daughter's life on a dedicated Instagram page, "Brae and Bougie," showcasing baby fashion, photoshoots, and "Mommy and Me" outfit inspiration.
Perhaps little Braelyn has a future career as a model, a food critic, or even as an animal rescuer!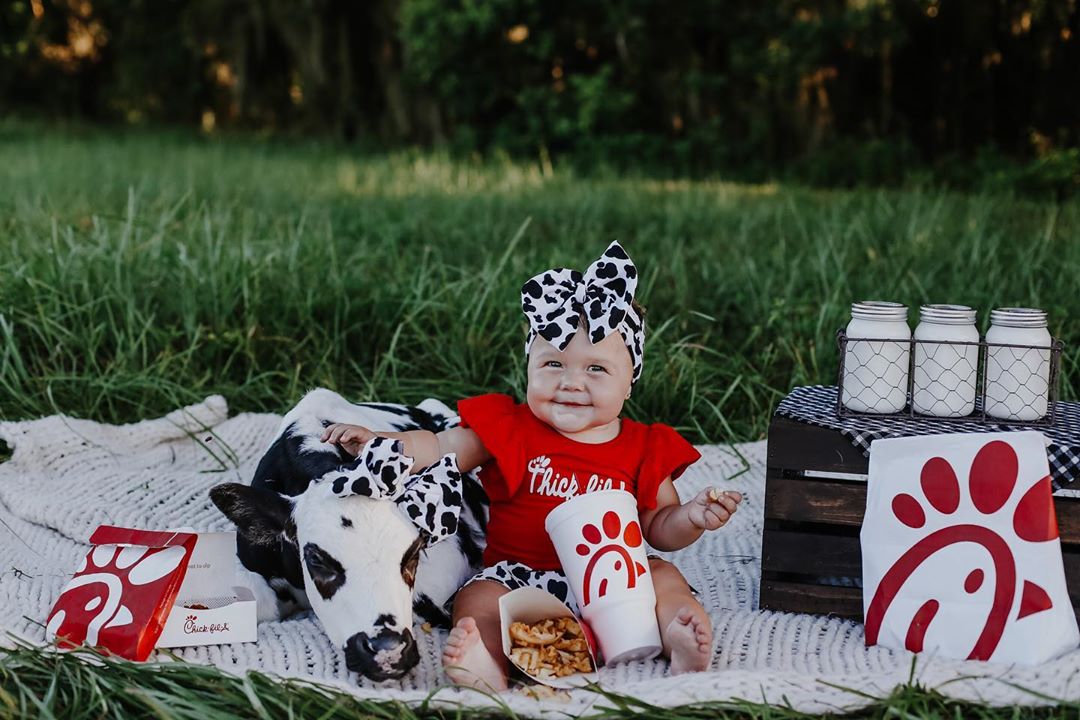 We would love to hear your stories! You can share them with us at emg.inspired@epochtimes.nyc