In his testimony to Toronto's school board on the issue of partnering with China's Confucius Institute in 2014, Michel Juneau-Katsuya, a former senior manager with Canada's intelligence agency, said the Beijing-run institutes are on the decline in Canada.
In 2013, the number of Canadian educational institutions partnering with Confucius Institutes (CI) was 14, including the Toronto District School Board, which had inaugurated its CI but eventually shut it down due to protests by the community. After the New Brunswick Department of Education goes ahead with plans to close its CI in June 2019, that number will stand at 11.
Last week's news that institutes in Australia may be subject to the country's newly-enforced foreign influence transparency laws was the latest in a series of blows against CIs in recent years.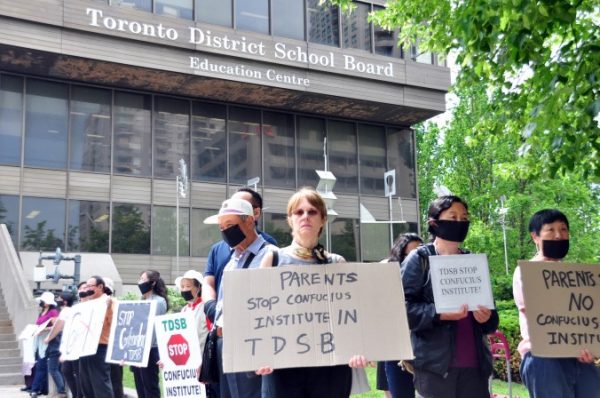 According to the Sydney Morning Herald, 13 CIs in Australia have been issued letters by the attorney general's department informing them of the new laws so they can first consider whether they should register as foreign agents. A government source cited by the Herald said that CIs are among the logical first targets of the new laws and would likely be pursued by the authorities if they don't self-register.
The country's new anti-foreign interference laws were passed following what then-Prime Minister Malcolm Turnbull said in December 2017 were "disturbing reports about Chinese influence" in the country. Shortly before the laws came into effect on March 1, two former Australian cabinet ministers and a former premier resigned their posts with organizations that have strong links to the Chinese Communist Party. The new laws require those acting on behalf of foreign powers to publicly register their names and provide details of their activities.
Last month, the U.S. Senate's Permanent Subcommittee on Investigations released a report on its eight-month investigation into CIs, saying they act as propaganda arms for the Chinese regime, and should be either changed or shut down. It also said the Department of Justice should decide whether any CIs or their employees should register as foreign agents.
Compromising Academic Freedom
The Senate report states that "Confucius Institute funding comes with strings that compromise academic freedom."
The report says the Chinese regime approves all teachers working at the institutes—which are branded by Beijing as educational organizations promoting Chinese language and culture—as well as events and speakers organized by them.
By propagating the regime's soft power, the report says, the CI's "encourage complacency" in their host countries toward Beijing's crackdown on dissidents at home and "long-term initiatives against" businesses and academic institutions in host countries.
Schools hosting CIs enter into an agreement with Hanban, the agency of China's Ministry of Education that oversees the institutes. The contracts typically contain clauses stipulating that the laws of both the host country as well as China are to be adhered to.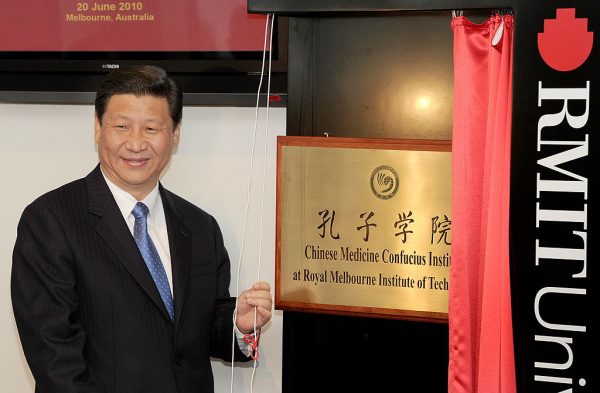 A Chinese director assigned to an institute has to report to the Chinese Embassy within one month of arrival in the United States, and must "conscientiously safeguard national interests" of China, the report says.
The report notes that China has provided over US$158 million in funding CIs in the United States since 2006.
CI Closures
Since the U.S. National Defense Authorization Act was signed into law last year, there's been a wave of CI closures in the United States due to loss of funding, as the law prohibits the U.S. Department of Defense from funding Chinese-language programs offered by CIs.
At least 10 U.S. universities have closed their CIs since 2017, the majority of them after the new law came into effect. The University of Chicago and Pennsylvania State University had already closed their CIs years ago.
In 2018, the National Association of Scholars recommended that all universities close their CIs, citing concerns about intellectual freedom and transparency, as well as being used to advance China's soft power.
The Canadian Association of University Teachers also urged universities and colleges to cut ties with their CIs in 2013, saying they are "supervised by the authoritarian government of China." The American Association of University professors followed up with its own statement in 2014, saying CIs "function as an arm of the Chinese sate."
Following the announcement of his decision to end his province's partnership with CIs, New Brunswick Education Minister Dominic Cardy said in an interview with CBC that the job of the institutes is to "create a friendly, cheerful face for a government that is responsible for more deaths than nearly any other in the history of our species." He said he hopes the institutes would be gone by June.
Besides the Toronto School Board, McMaster University has closed its CI, as has the University of Sherbrooke. A number of institutions have also rejected prospective partnerships with CIs, among them the University of British Columbia and University of Manitoba. Catenbury College, affiliated with the University of Windsor, has also distanced itself from the institutes.
An increasing number of universities in Europe are closing their CIs as well, the latest being the University of Leiden in the Netherlands, which announced its decision in February.
Educational institutions in Canada that continue to host CIs include Edmonton Public Schools, Coquitlam School District, British Columbia Institute of Technology, Saint Mary's University, Dawson College, Carleton University, University of Regina, University of Waterloo, Brock University, University of Saskatchewan, and Seneca College.