Most of us know Sir Winston Churchill's very public persona—a man of great charisma, achievements, and vision. Chartwell House, the Churchill family's country home, offers visitors a hint of how Churchill and his family lived behind closed doors.
Churchill lived at Chartwell from 1922 until October 1964, a few months before he died on Jan. 24, 1965. Katherine Carter, project curator at Chartwell, shared in a phone interview more about Churchill's time at Chartwell.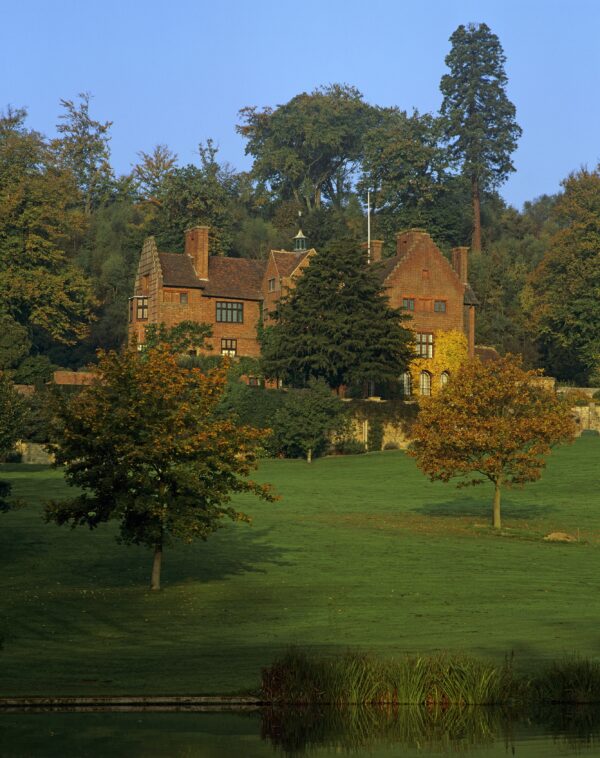 The Epoch Times: How important was Chartwell to Churchill?
Katherine Carter: First and foremost, Chartwell was his family home. But in addition, it was the place from which he worked in terms of his writing—writing having always been his primary source of income. These were the writings that would ultimately feed into the reason he was awarded the Nobel Prize for Literature in 1953. And this writing wasn't just books. It was correspondence, articles, and speeches, so this real flow of words—some of which have become among the most quoted in the English language—they have their origins here at that time.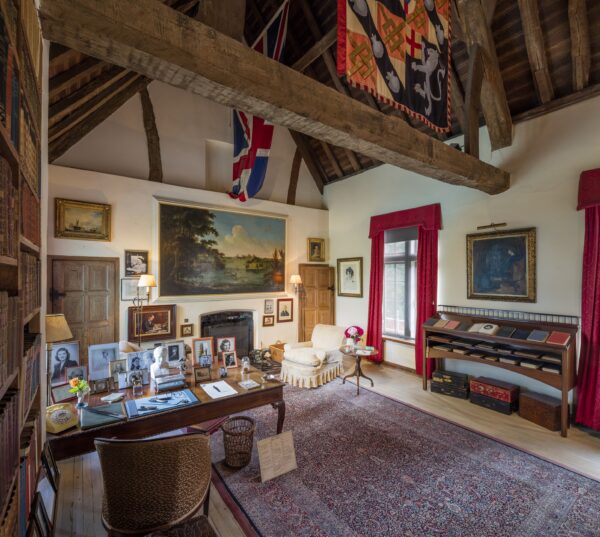 For his first few years of living at Chartwell, Churchill had been chancellor of the exchequer, one of the highest offices in our country. Then the change in government resulting from the election saw him lose that office. It would certainly have been difficult for him to have this sudden lack of influence after decades of having a great deal of it. A number of people thought, "Well, that's it. Churchill is finished."
During his political wilderness years from 1929, Churchill was voicing a number of opinions which weren't in line with the prevailing consensus at the time. By the time that his attention turned toward Nazi Germany, there were a lot of people who were no longer listening to him. But through the 1930s, Churchill was exposed to more and more information that demonstrated that Germany was preparing for war.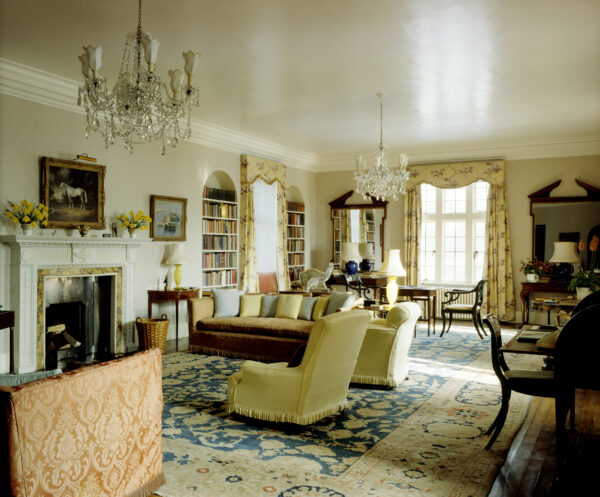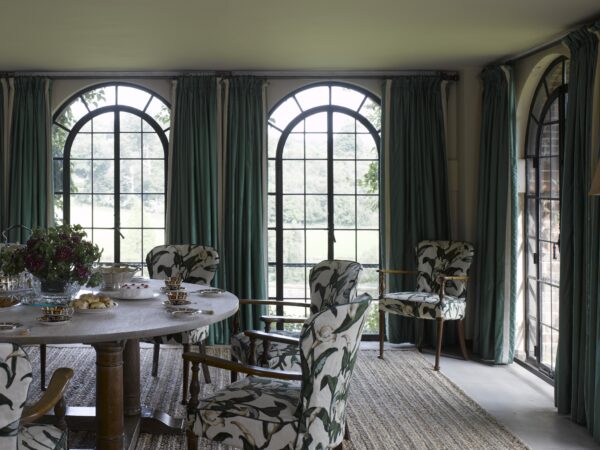 Chartwell had a nickname at the time as "the most important country house in Europe." It was where people who had the information around Germany's preparing for war could come to see Churchill because it would be far too risky for them to be meeting him in London, where it would be very possible they could be seen and followed. Chartwell almost became like a Kent-based branch of the foreign office in terms of this information that was reaching him here. Chartwell became the base from which he began to create this narrative against Nazi Germany and against appeasement in the later 1930s, so it was particularly vital in terms of that role of preparing him for war.
He had very few allies in Westminster at that point in time. That would've been especially frustrating for him because he had the evidence: He had the statistics around German rearmament demonstrating that the terms of the Treaty of Versailles were being flouted, and yet he was just being ignored for most of that decade.
There's a quote of Churchill's that I love, as he reflects on being appointed prime minister on May 10, 1940, which is, "I felt as if I were walking with destiny, and that all my past life had been but a preparation for this hour and this trial." Those years in the wilderness at Chartwell were particularly immediate in preparing for him for that trial.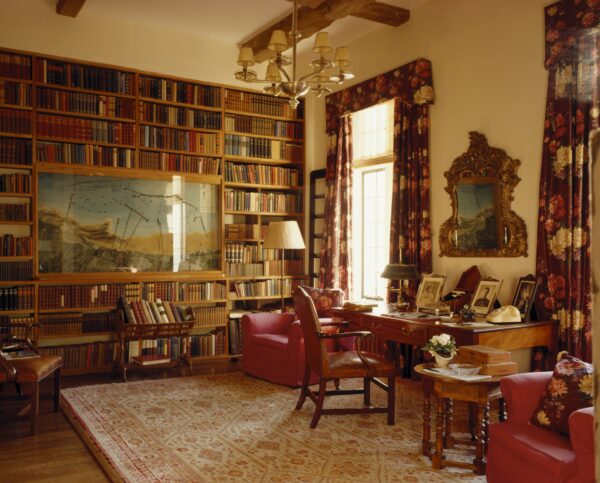 There was, of course, the lighter element of Chartwell life. We've got to remember that this was where he was spending time with his family, entertaining close friends, painting beautiful views of the garden, and building a brick wall. Those elements really were the antidote to the darker side of what he was having to deal with, what he was being made aware of, and the fight that he was going to have to have in Westminster.
The Epoch Times: What propelled him through those times?
Ms. Carter: I think for Churchill, he had such a sense of his own destiny. In 1891, when he was 16 years old at Harrow, one of his school friends was asking him what he foresaw for his future. Churchill had the most astonishingly prophetic reply. He said: "Great upheavals, terrible struggles, and wars such as one cannot imagine; and I tell you London will be in danger . … I shall be very prominent in the defense of London. … I shall be in command of the defenses of London and I shall save London and England from disaster."
You get this feeling that he's absolutely sure of the fact that he is destined to have a key role in leading our country at some point in the future.
The Epoch Times: Please tell us about Churchill's marriage and his children.
Ms. Carter: Churchill and Clementine's marriage was a very long and happy one. I think that they were utterly devoted to each other. Mary, the Churchill's youngest daughter, once said of her mother that Churchill came first, second, and third.
For Clementine, being the wife of Winston Churchill was unto itself a hugely important role and particularly because Churchill's focus was always outward: It was always toward Westminster, or his publisher, or whoever he was liaising with. Whereas the running of the house itself, which was so vital for Churchill's well-being, came down to her. She did a phenomenal job with looking after this very expensive, high-maintenance house and home.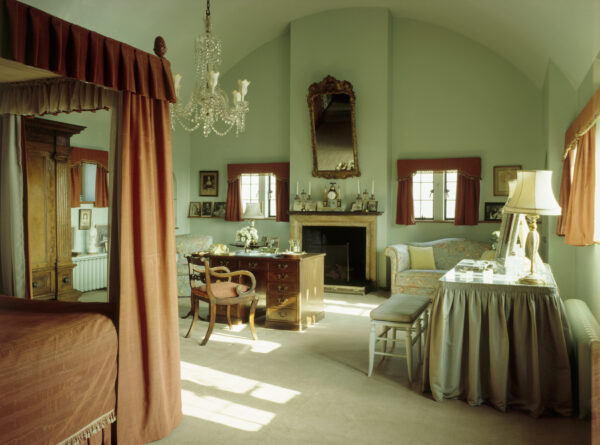 I think Churchill wanted to be a very different father from his own. He famously had a comparatively poor relationship with his father. His father would write to him at boarding school calling him a "wastrel" and saying that "he would never amount to anything in life." That had a real impact on Churchill.
When Churchill was made chancellor of the exchequer, his first response was that he had his father's robes from that role and how he would now wear them. For Churchill, there was always this sense of walking in his father's footsteps but having never been able to truly gain his approval. When Churchill came to raise his own children, there's a much warmer dynamic between them and a real care and affection, I would say.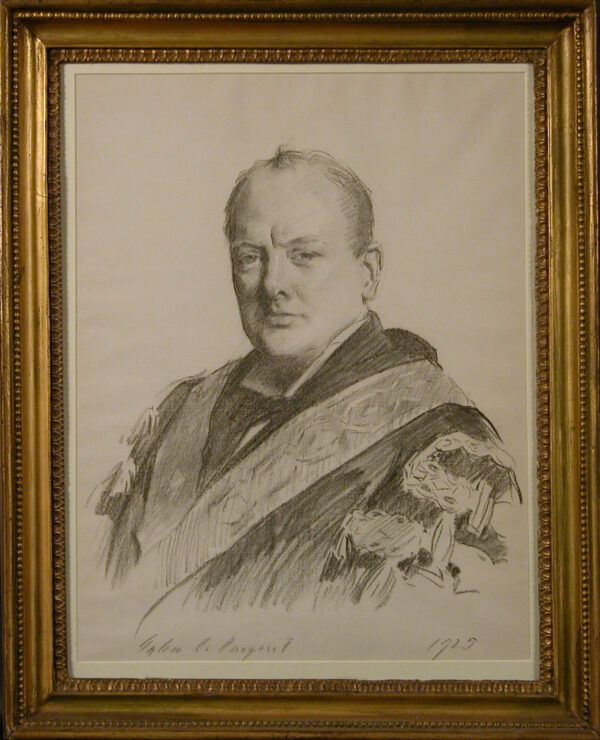 When the Churchills' golden wedding anniversary was looming, Randolph, the Churchills' only son, thought that a wonderful gift from the children would be to give them an avenue of golden roses, which to this day is still in the garden here at Chartwell. Because the anniversary fell in September, which isn't an optimal time for roses to be in bloom, the gift on the day was a wonderful book of artists' illustrations, drawings, and paintings of golden roses that the children had commissioned. The following summer was when the avenue in the garden itself came into bloom.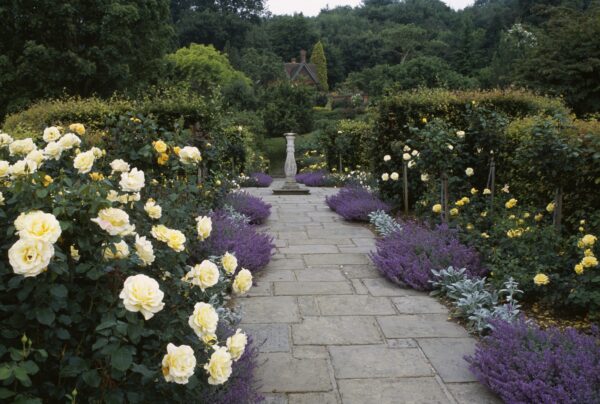 The Epoch Times: Can you tell us a little about Churchill's relationships with people?
Ms. Carter: Churchill had a remarkable ability to connect with people, and that's something that we certainly see during his visits to bomb sites during the blitz—that ability to connect with people across all areas of society. Of course, being the grandson of a duke, spending a great deal of time at Blenheim Palace growing up, there was a certain world into which he was born. But I think his charisma and his sense of humor and his phenomenal ability with words just meant that he could connect with people.
The fact that Churchill allowed a Romany widow to live on Chartwell land, after the local council evicted her, is demonstrative of his kindness. I think that's a trait of his that doesn't get as much focus. Of course, Churchill is famous for his leadership, courage, and oratory, but he was also a very kind and caring person as well.
This interview has been edited for clarity and length.
To find out more about Chartwell House, visit www.NationalTrust.org.uk/Chartwel