An Arizona couple welcomed their third child, a healthy baby boy weighing a whopping 14.1 pounds (6.4 kg), after having suffered 19 miscarriages since 2008.
Born via Caesarean section on Oct. 4, Finnley Patonai spent eight days in the NICU before heading home to meet his two brothers. The family of five now feels "blessed" to call themselves complete.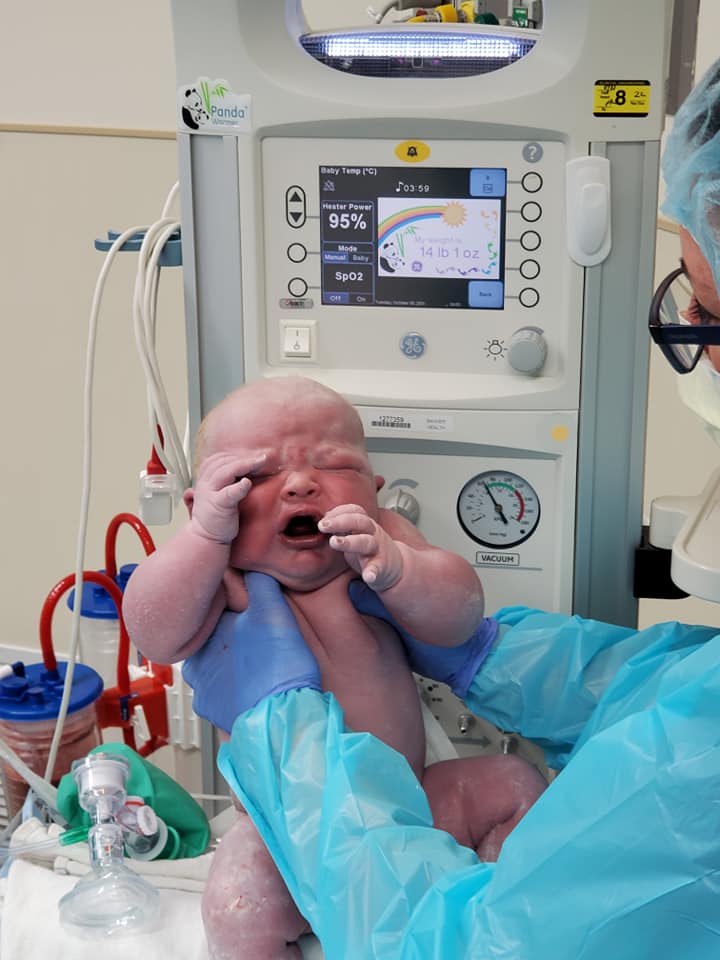 Cary, 36, was beyond relieved to take baby Finnley home. "I had such a hard time with [visiting the NICU]," she told The Epoch Times. "It triggered a lot from my 19 previous miscarriages, leaving the hospital without a baby."
Cary's water broke during a routine weigh-in with her doctor at 38 weeks. After her successful C-section at Banner Thunderbird Hospital in Glendale, Finnley was admitted to the NICU for blood sugar monitoring and to overcome breathing difficulties that he was suffering from.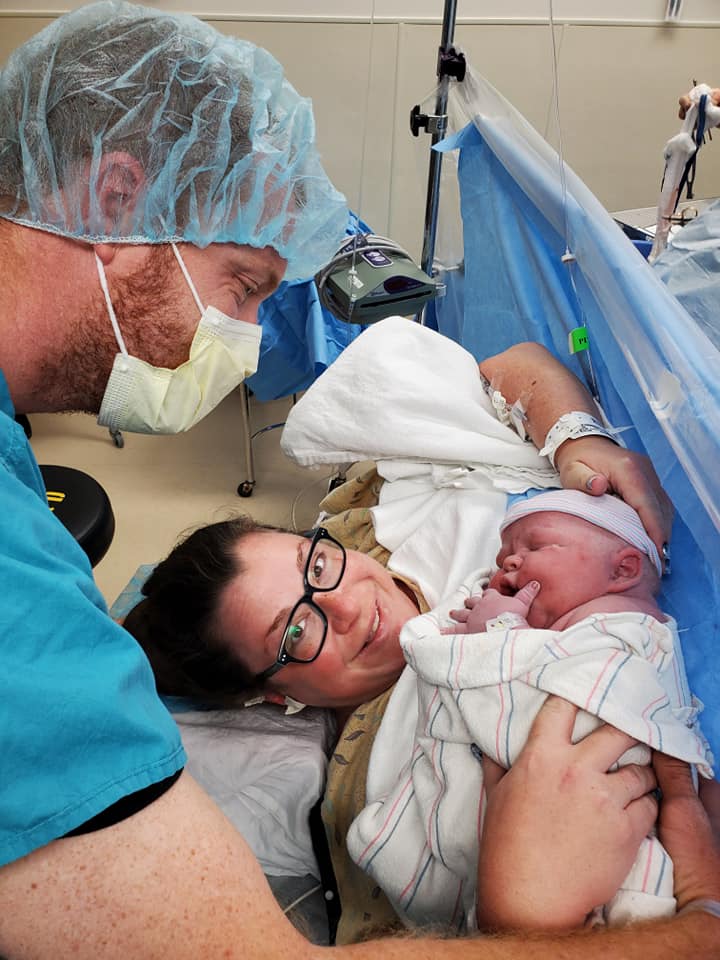 Weighing 14.1 pounds and measuring 23.75 inches (60 cm) tall, Finnley was a "little celebrity" in hospital, said Cary. She claimed that neither of the two OB-GYNs attending the birth—one of whom had practiced for 27 years—had ever seen a baby that big.
"Nurses and doctors were nonstop talking about him and seeing how perfect he is in every way," Cary said.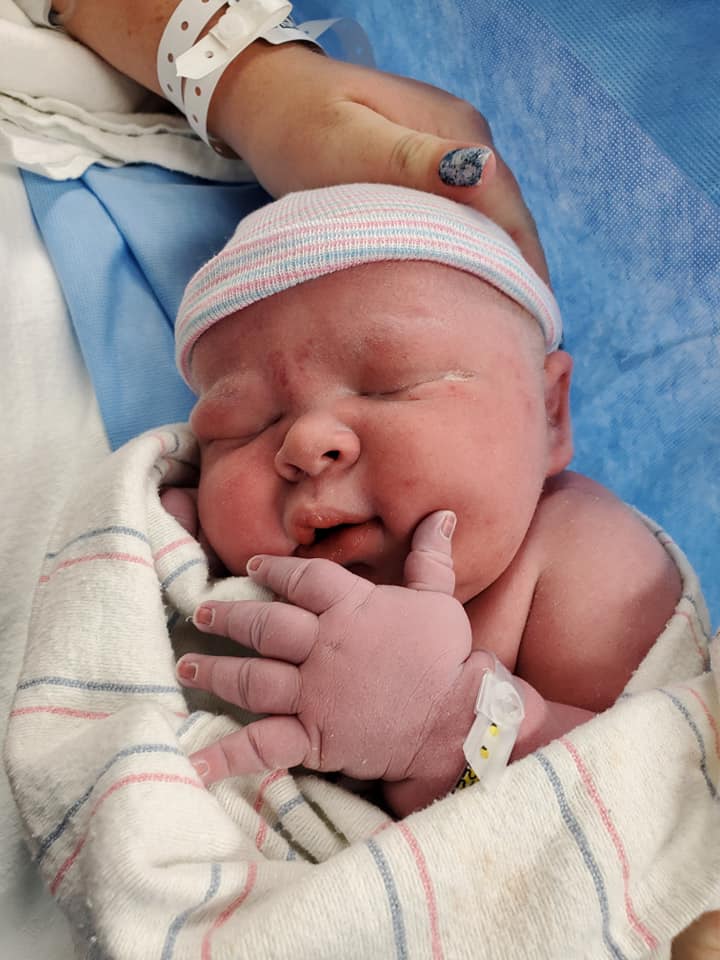 While she was still healing from the C-section, Cary traveled back and forth to cuddle with her baby and manage his feeding schedule alongside her supportive husband, Tim, 37. "Physically, that drained me and slowed my healing progress," she said, "but I did it for my baby; he is worth every ounce of pain, blood, and tears shed!"
A minor disappointment for the stay-at-home mom and her pool-technician husband came from not being able to use the clothes from their older sons—Devlen, aged 10, and Everett, aged 2—for Finnley. The brothers weighed 8.2 pounds (3.7 kg) and 11.1 pounds (5 kg) at birth, respectively. However, only a few weeks old, Finnley is already wearing baby clothes for a 6- to 9-month-old.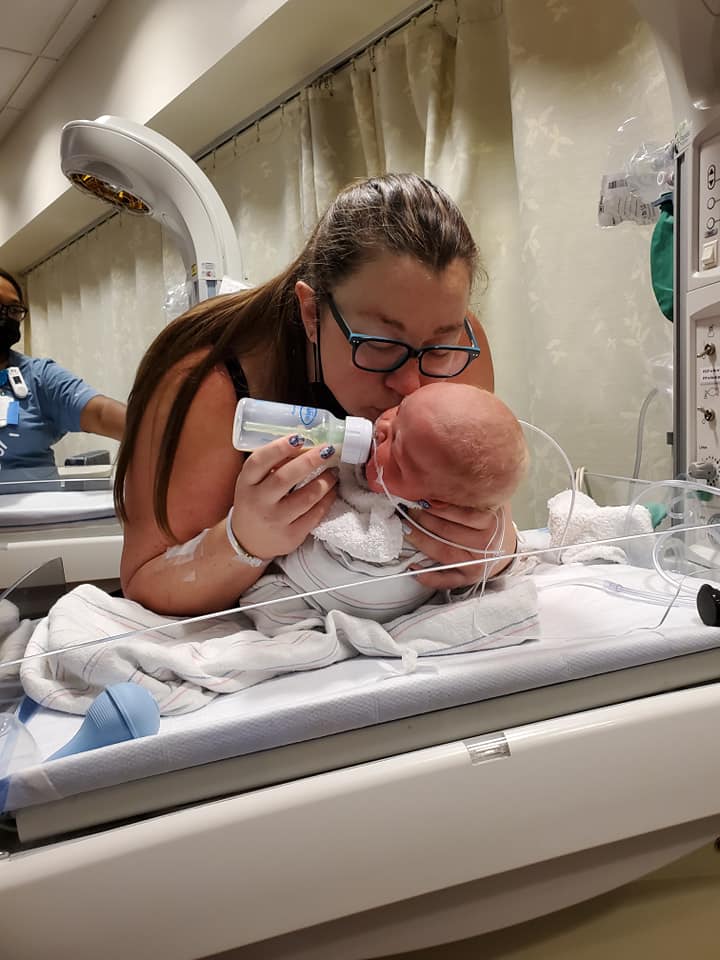 When Cary shared news of her "happy, snuggly, and oh-so squishy" son's homecoming in an Oct. 6 Facebook post, delighted friends and family commended the baby's strapping size. Several joked that Finnley is already a football player in the making.
"Good job momma!" read one comment. "Bless your heart, you literally gave birth to what my twins were; they were 7lbs/piece, 14lbs is a record!"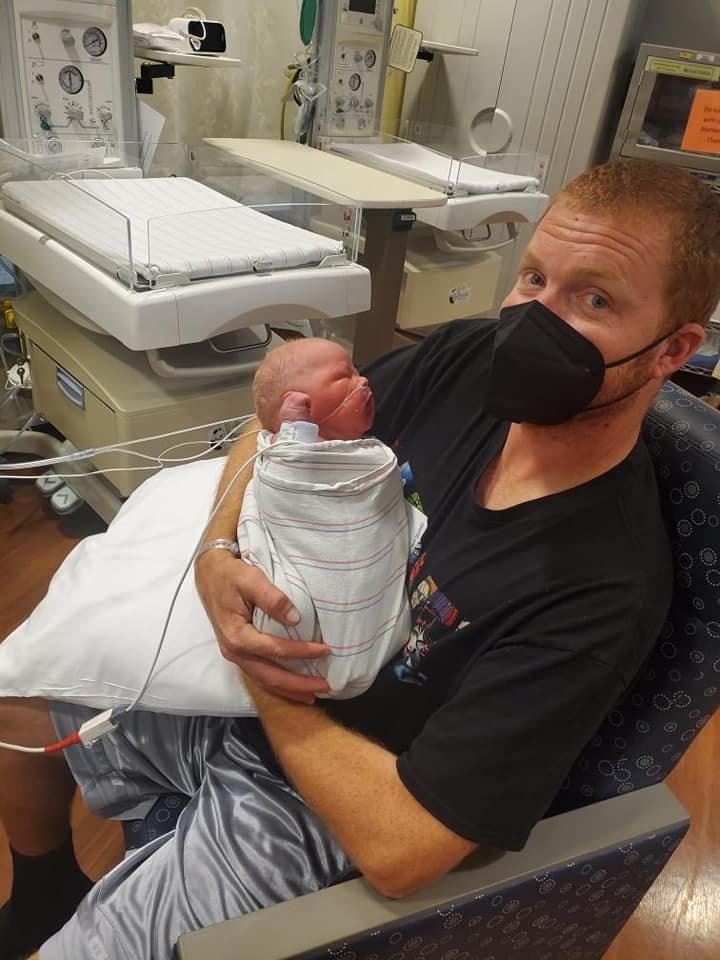 Cary and Tim met while both working at Staples in 2004 and fell in love immediately. They got married six years later and started their family.
"There was an incredible pull between us that could never be broken, despite what life has thrown at us," Cary told The Epoch Times. "We have gone through so much, and we are so glad to still be doing this thing called life together.
"To have our three boys here on Earth is a huge blessing for us both."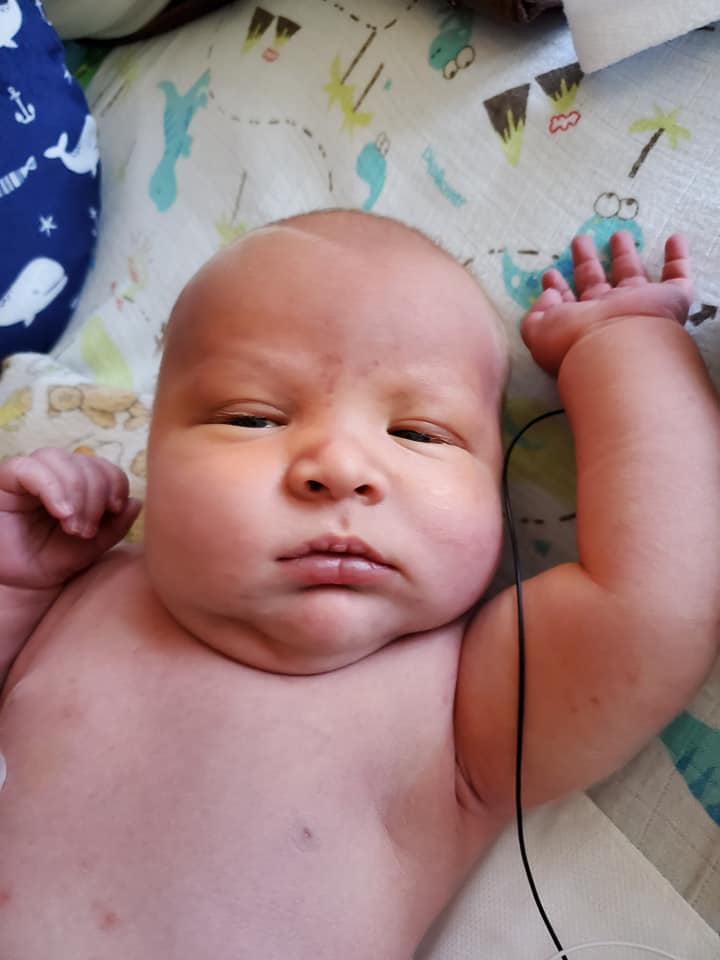 Share your stories with us at emg.inspired@epochtimes.com, and continue to get your daily dose of inspiration by signing up for the Epoch Inspired newsletter at TheEpochTimes.com/newsletter