An adventurous Arctic walrus made himself at home lounging on boats in an island harbor off the English coast, 75 miles southwest of Cornwall.
The large aquatic mammal, dubbed Wally, has been known to migrate to various shores over the years—from Spain to Ireland to England—and was recently spotted at St. Mary's Harbor on the Isles of Scilly, where he found the perfect spot to hang out and kick off the summer solstice.
He reportedly arrived at Porthcressa Bay on June 17 where he spent a few days feeding, before deciding to bask on some of the boats moored at the harbor for two more days.
Wally's visit to the most populated island in the English archipelago was met with mixed reactions.
In a bid to find the best place to lounge, he ended up capsizing a number of smaller boats. The walrus was even captured on camera in a standoff with one boat owner, who eventually had to cede his vessel to the massive tusked mammal.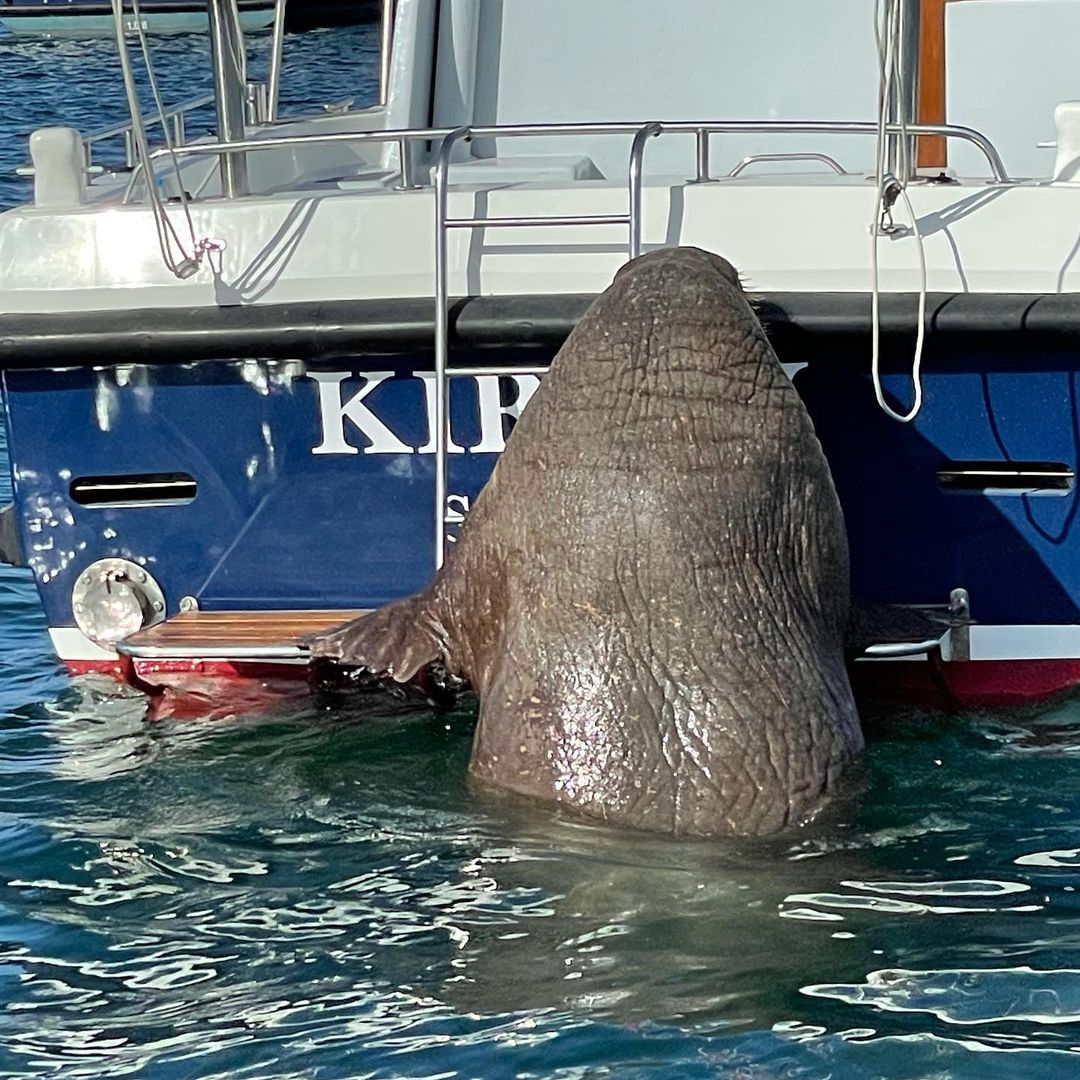 Many of the tourists, however, were thrilled by the sight of Wally the walrus, nevertheless.
Joseph Pender, a local boat operator, had a chance to snap photos of the whiskered sea animal and took to Facebook to share some of the amusing shots.
"Wally paid the upgrade to first class," Pender joked in caption with a photo of the mammal basking on the rear deck of a yacht.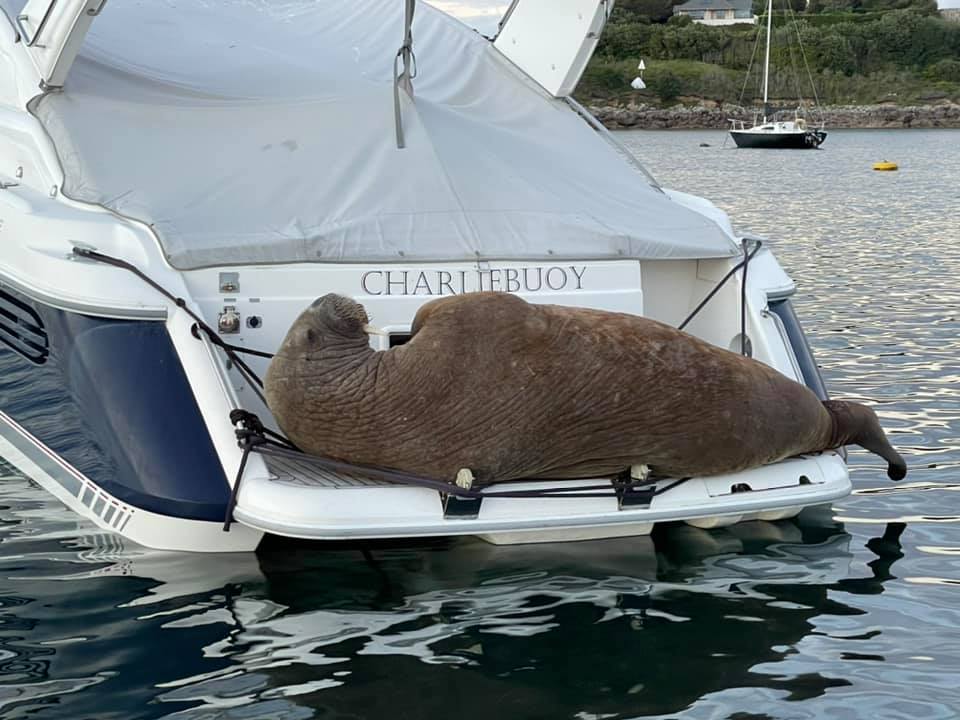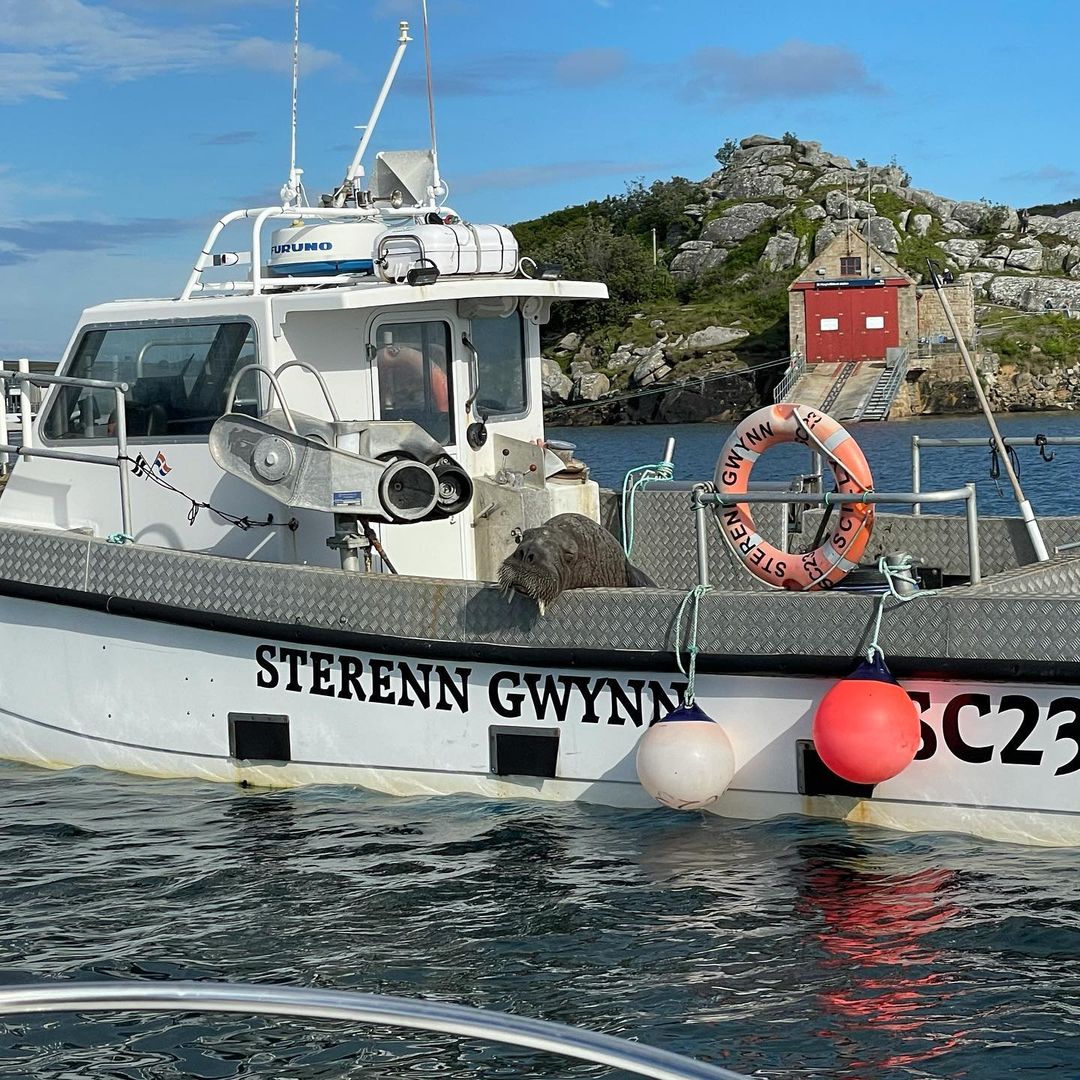 "Wally's found a new home this evening," he wrote in another post of Wally.
Pender said he was preparing to sail when he received a call saying Wally was trying to haul himself onto some of the boats in the harbor.
"I was heading out on a trip so called in and took my first photos of him," said Joseph, Wales Online reported. "On Thursday he was found asleep in a rigid inflatable boat in St. Mary's harbor, which he spent two days in."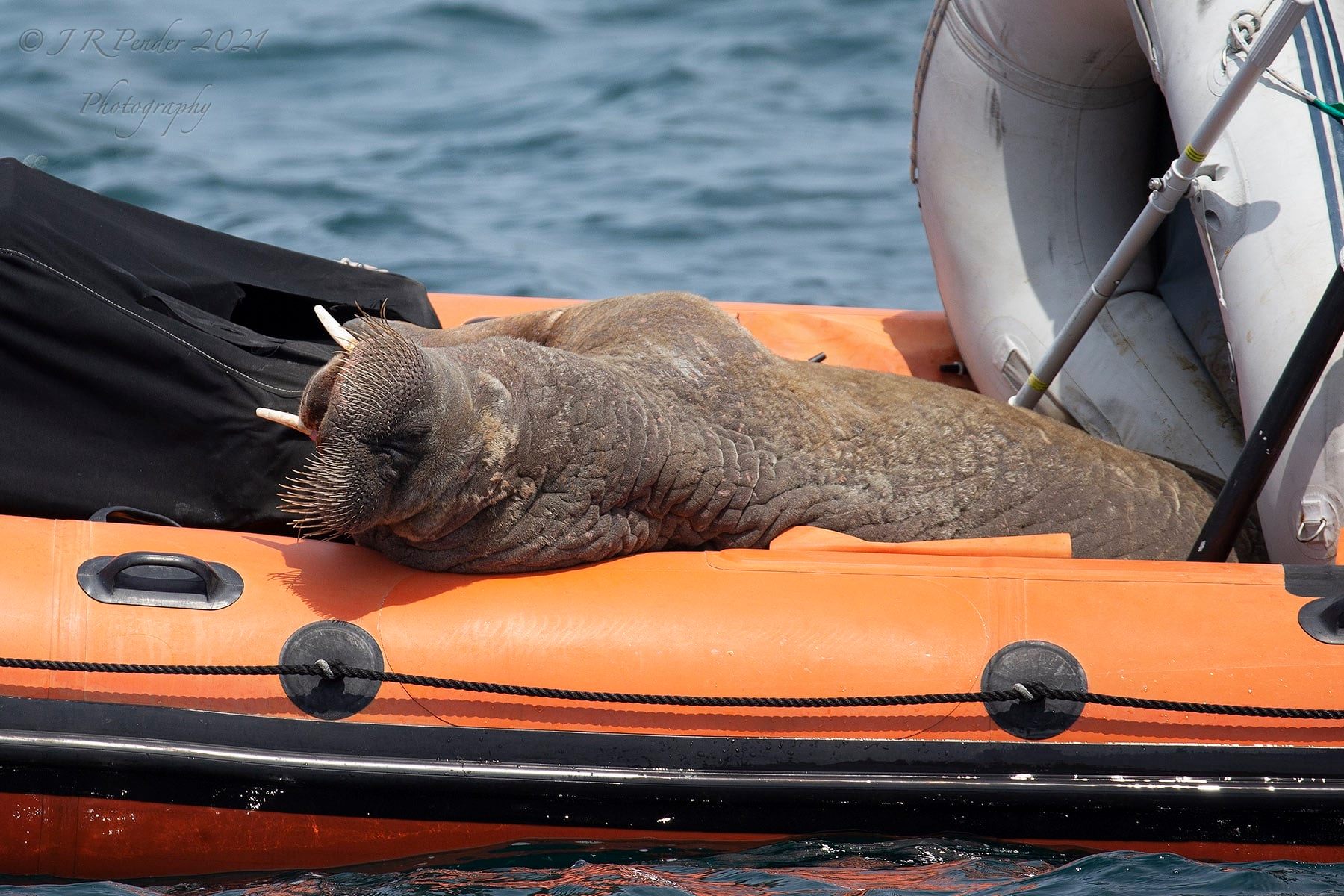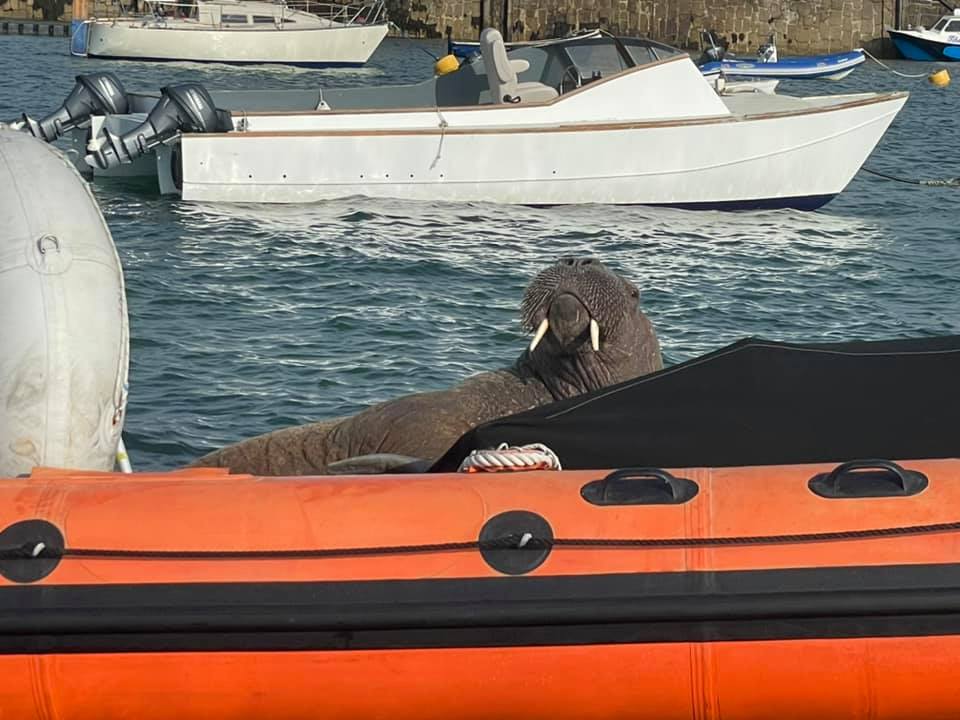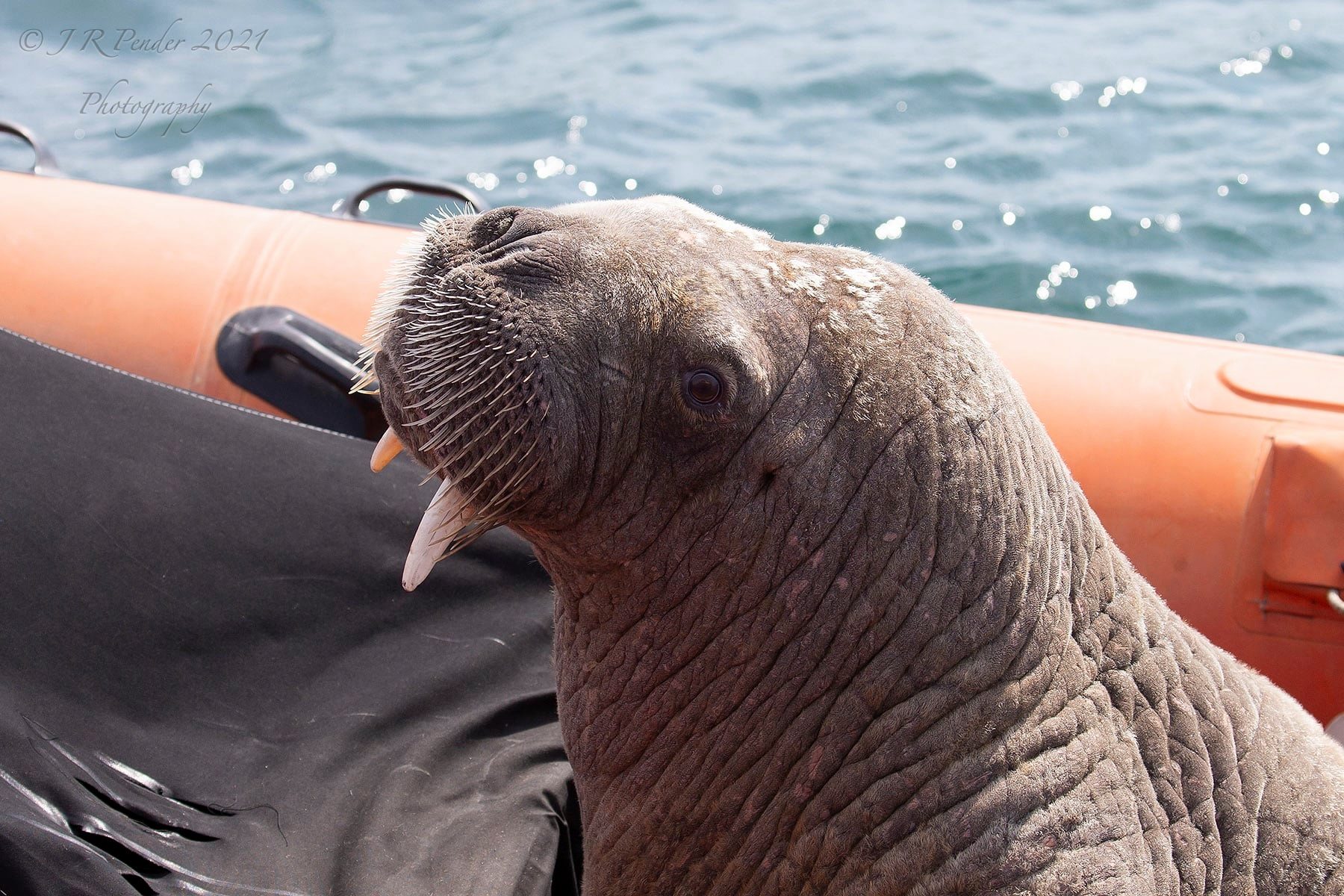 Rafe Ward, a yacht operator at the harbor, even captured a video of the walrus as he tried to climb aboard his vessel—while it was occupied by tourists.
The seafarers, although amazed by the mammal's grand presence, did their best to encourage Wally to spend his leisure time elsewhere.
Share your stories with us at emg.inspired@epochtimes.com, and continue to get your daily dose of inspiration by signing up for the Epoch Inspired Newsletter at TheEpochTimes.com/newsletter