A hoard of medieval coins was recently discovered in Hungary during archaeological excavations in a field near Újlengyel village.
The excavation, impelled by digs in 2019 where 150 medieval coins were discovered at the location, yielded yet more treasure.
Using metal detectors, the archaeologists were fortunate to discover four gold coins and no less than 7,000 silver ones.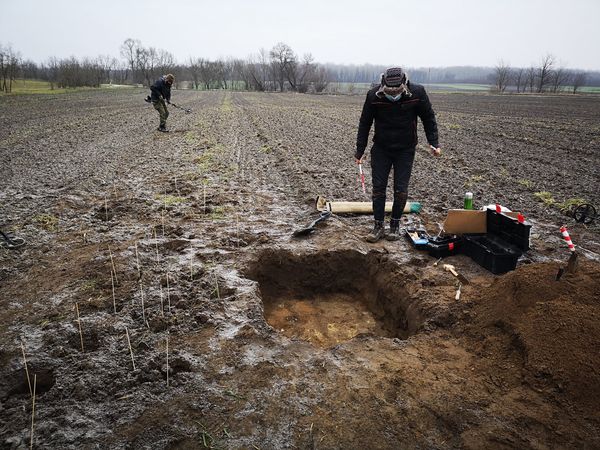 The coins were discovered on a farm near Újlengyel village, in Pest County, and were stacked in a vessel buried about 3.28 feet underground. It appeared as though the vessel had already been broken open—probably by the farmer's plow.
However, the farmer hadn't been so lucky as to see them, and the valuables remained hidden under the earth until recently.
The excavations, which took two days to complete, were sponsored by the Ferenczy Museum Center and led by coin expert Balázs Nagy, resident numismatist at the museum. The museum later posted the find on their Facebook page.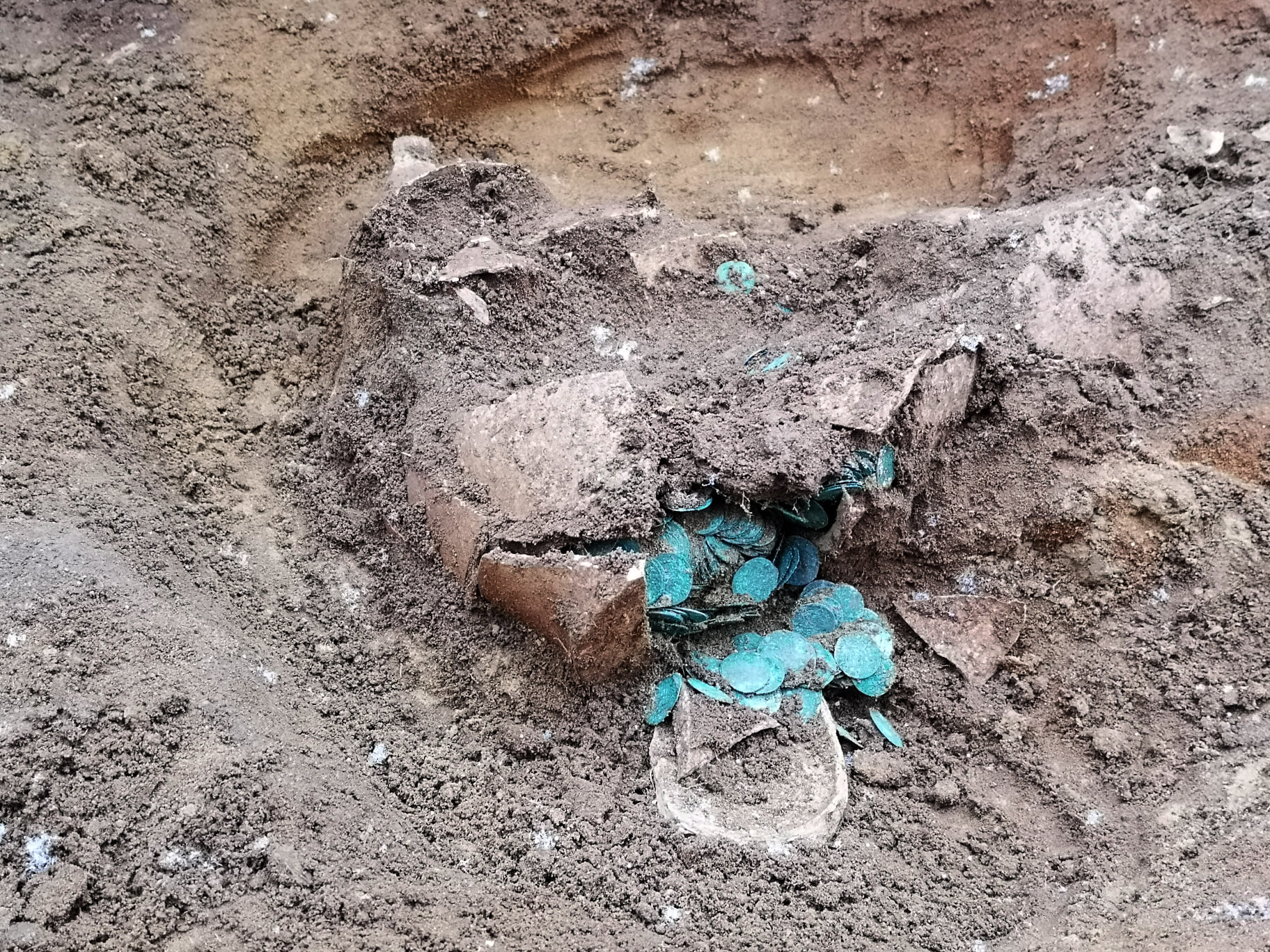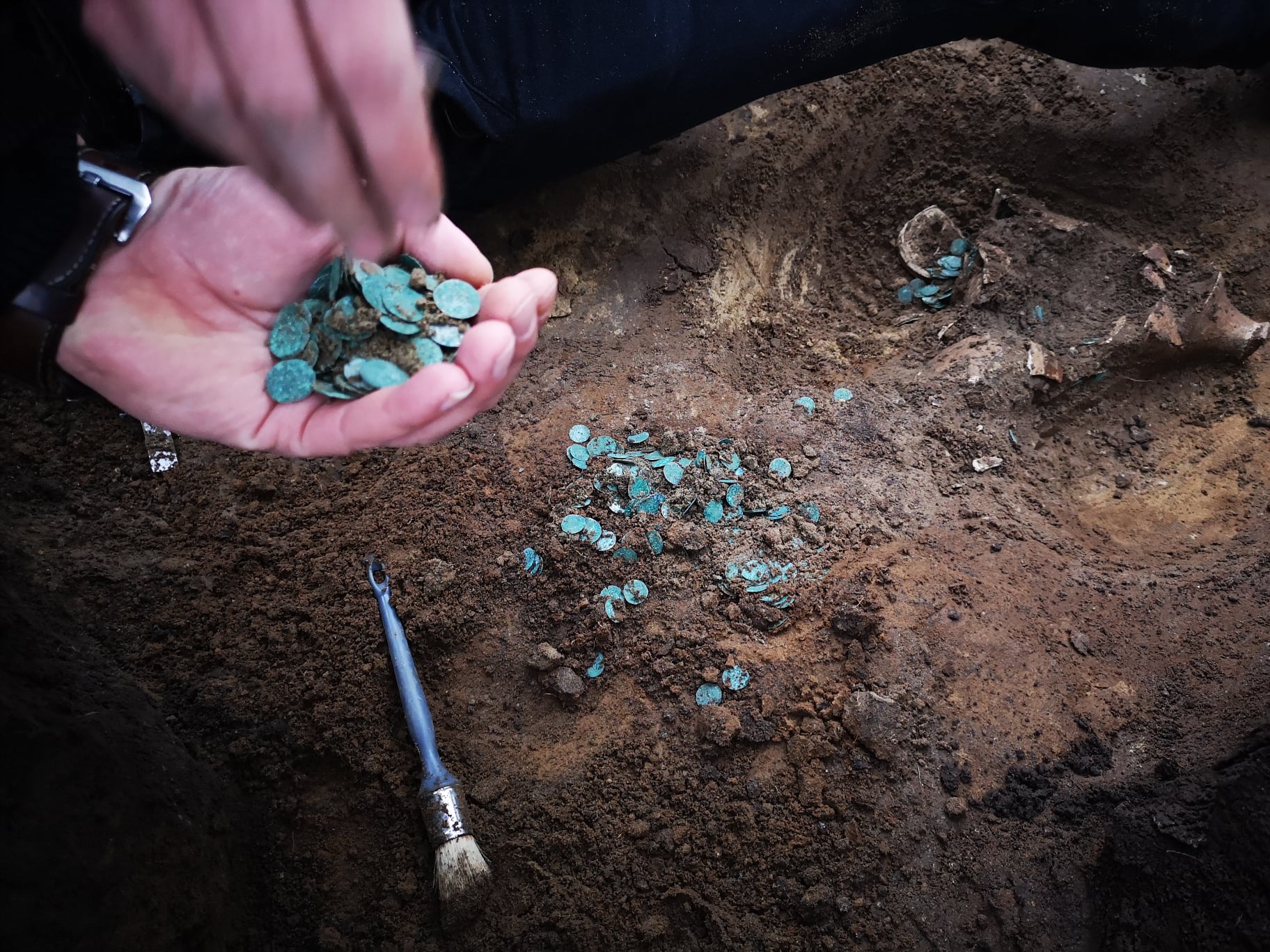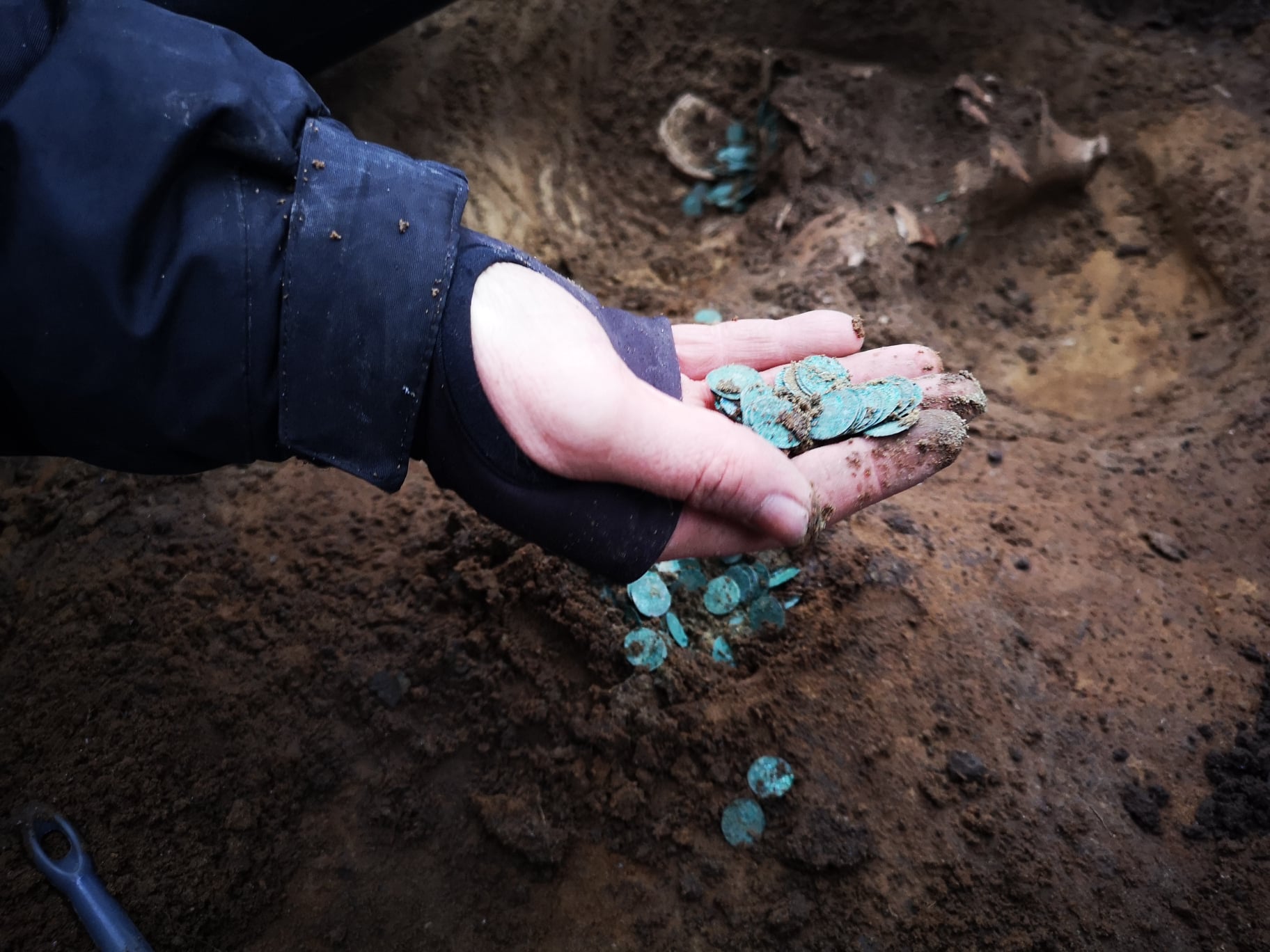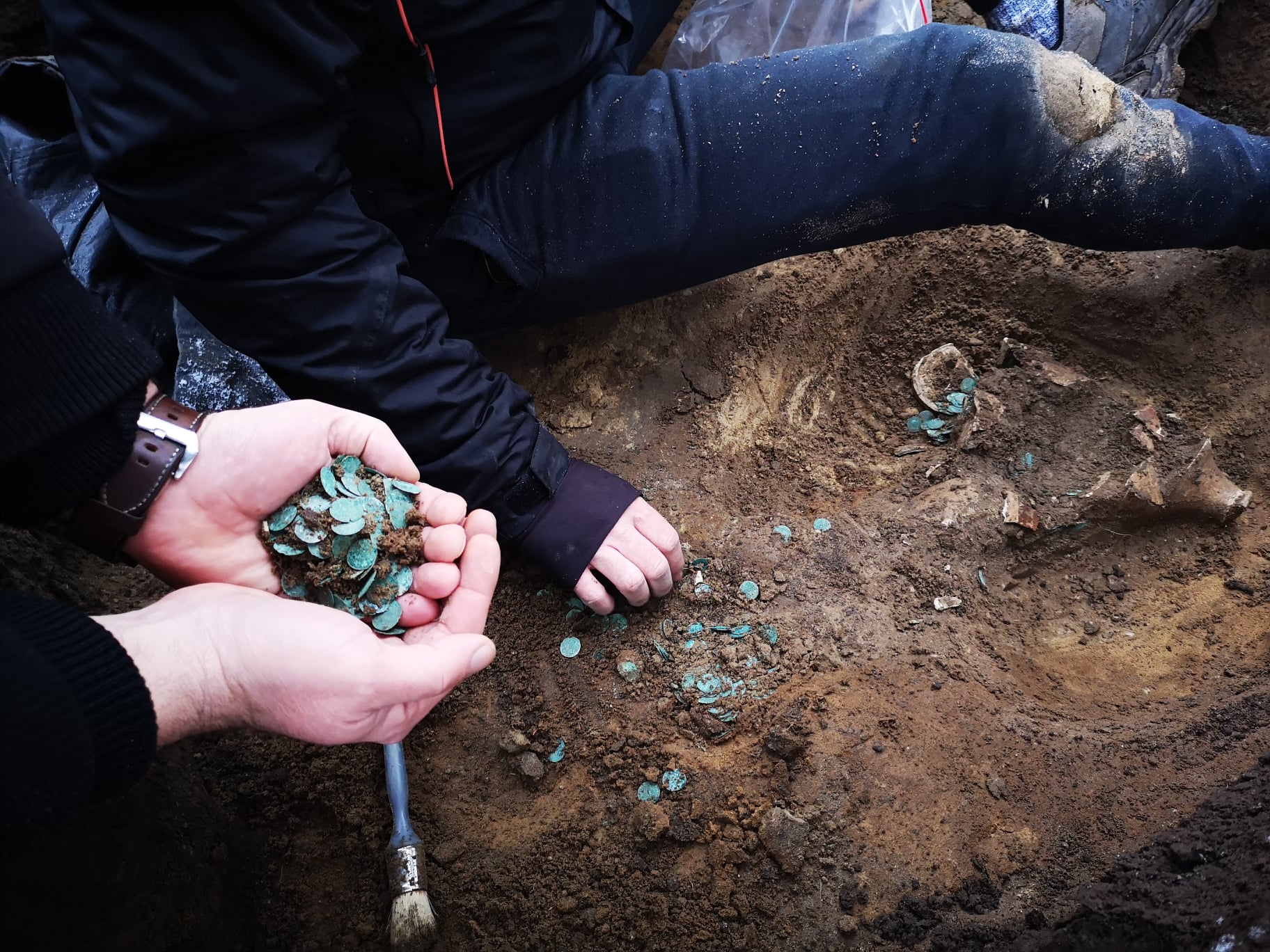 The total value of the find, when its owner was still alive, according to the archaeologists, would have been the equivalent to the value of a luxury car today; in those days, the coins would have been enough to purchase seven horses, according to the museum's post.
So far, the find marks the largest collection of such coins to have been extracted in Pest County since excavations began.
The archaeologists believe the coins may have been buried by people fleeing invading troops from the Ottoman Empire, under ruler Suleiman the Magnificent, during his forceful incursion into Hungary in 1521.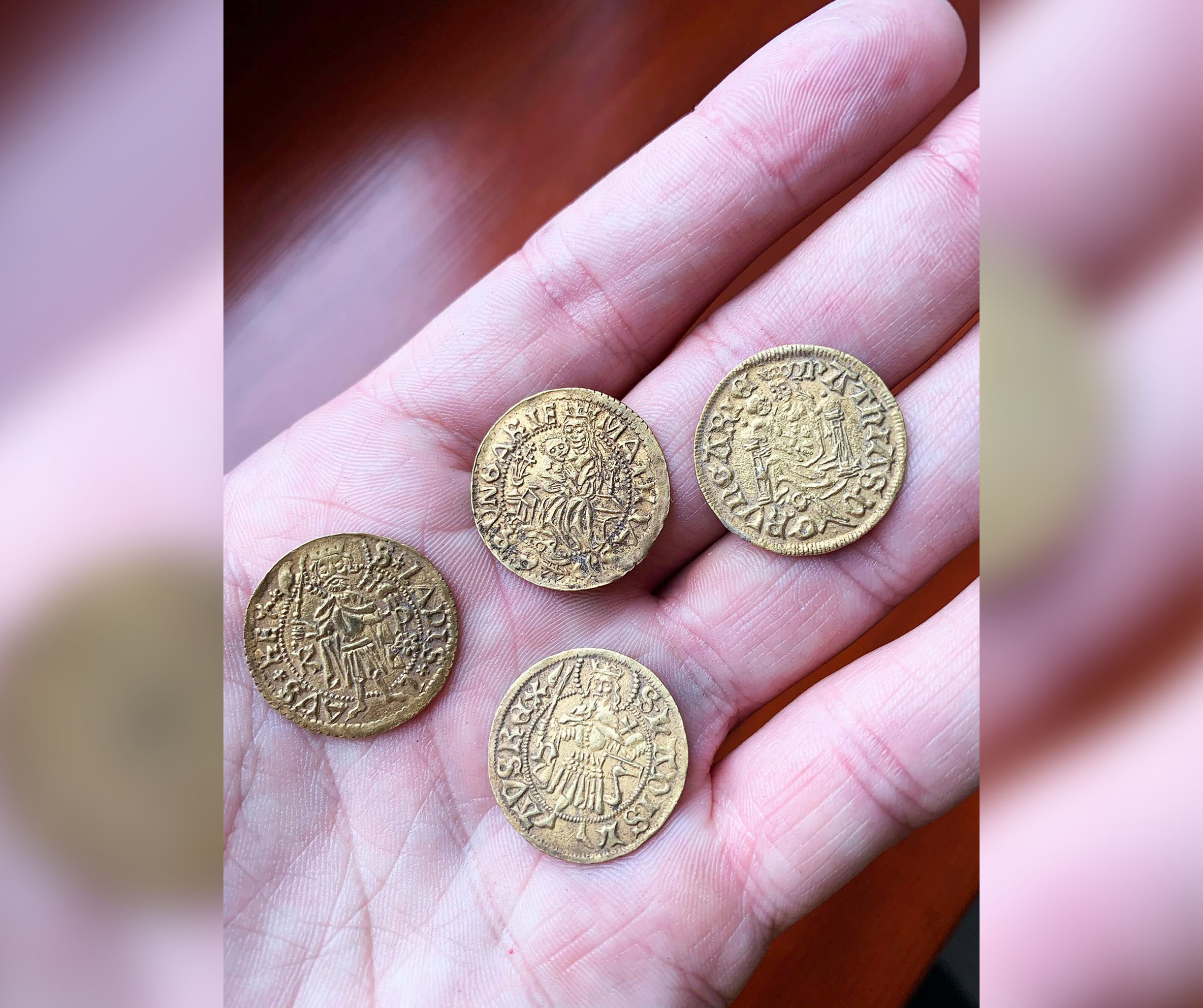 The coins are very rare today and also quite valuable.
Among the several coins discovered, the oldest is a silver denarius bearing the image of Roman Emperor Lucius Verus from the second century.
The newest of the coins dates back to King Louis II, who ruled Hungary from 1516–1527—leading the archaeologists to surmise that the coins might have been stashed there during, or perhaps shortly after, the said king's reign.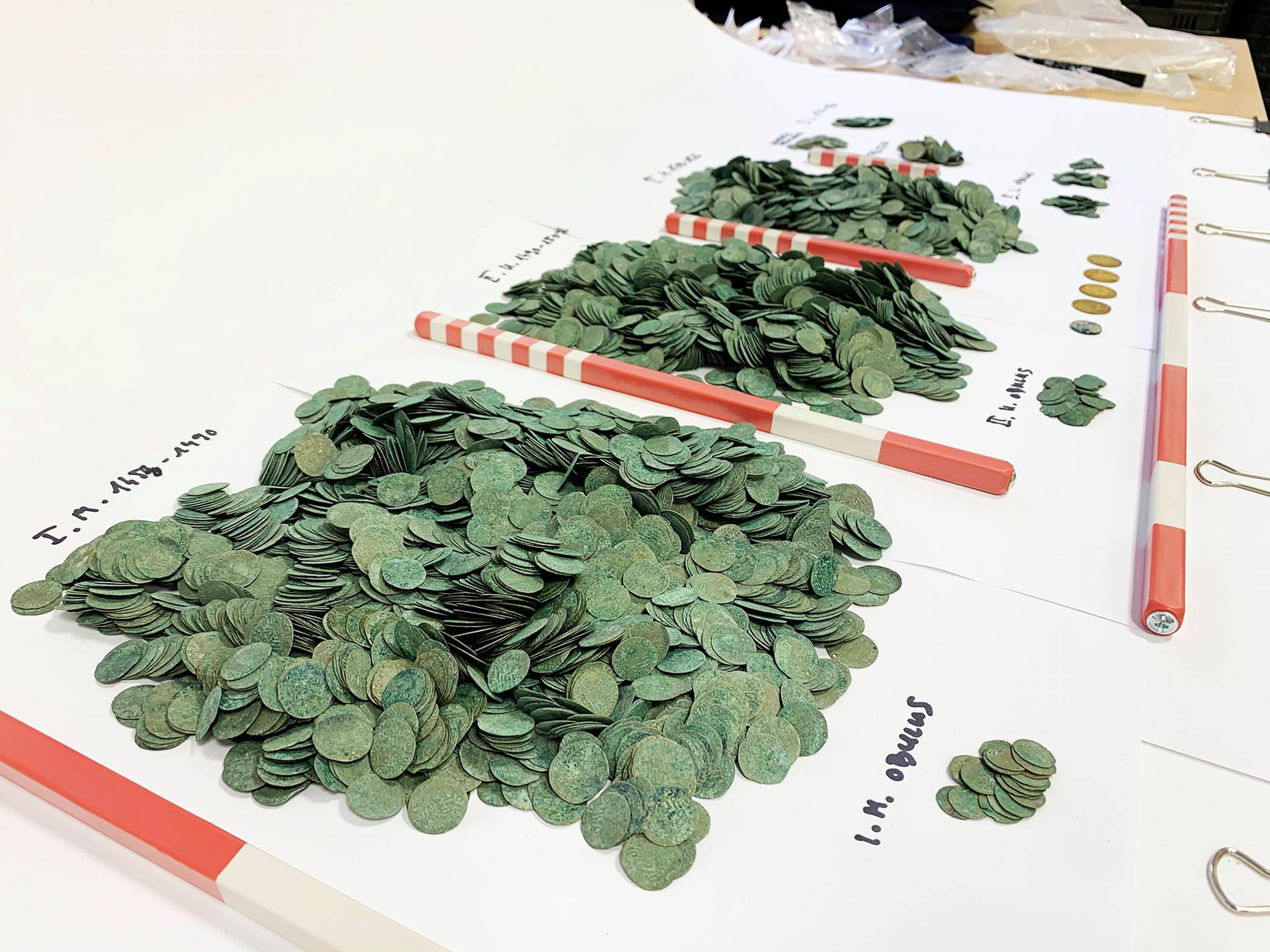 Of all the coins in the hoard, the most valuable was deemed to be the Vatican-issued denarius, which dates back to the reign of Pope Pius from 1458–1464, and is considered both extremely rare and valuable today.
The treasure hunters from the Ferenczy Museum Centre were lucky that the farmer's plow did not push the vessel further underground, as often happens with farm machinery.
They are optimistic that more discoveries will be unearthed as their digging continues.
Share your stories with us at emg.inspired@epochtimes.com, and continue to get your daily dose of inspiration by signing up for the Epoch Inspired newsletter at TheEpochTimes.com/newsletter