The first full moon of the spring season is set to grace the night skies on April 7. The "Super Pink Moon" is being heralded by astronomers as potentially the biggest and brightest lunar event of 2020.
According to Space.com, a supermoon occurs when the moon comes into its fullest phase on the same night that it reaches perigee, its closest point to Earth in its elliptical orbit. A supermoon may appear up to 14 percent bigger and 30 percent brighter than a regular full moon, making it a lunar spectacle for the masses.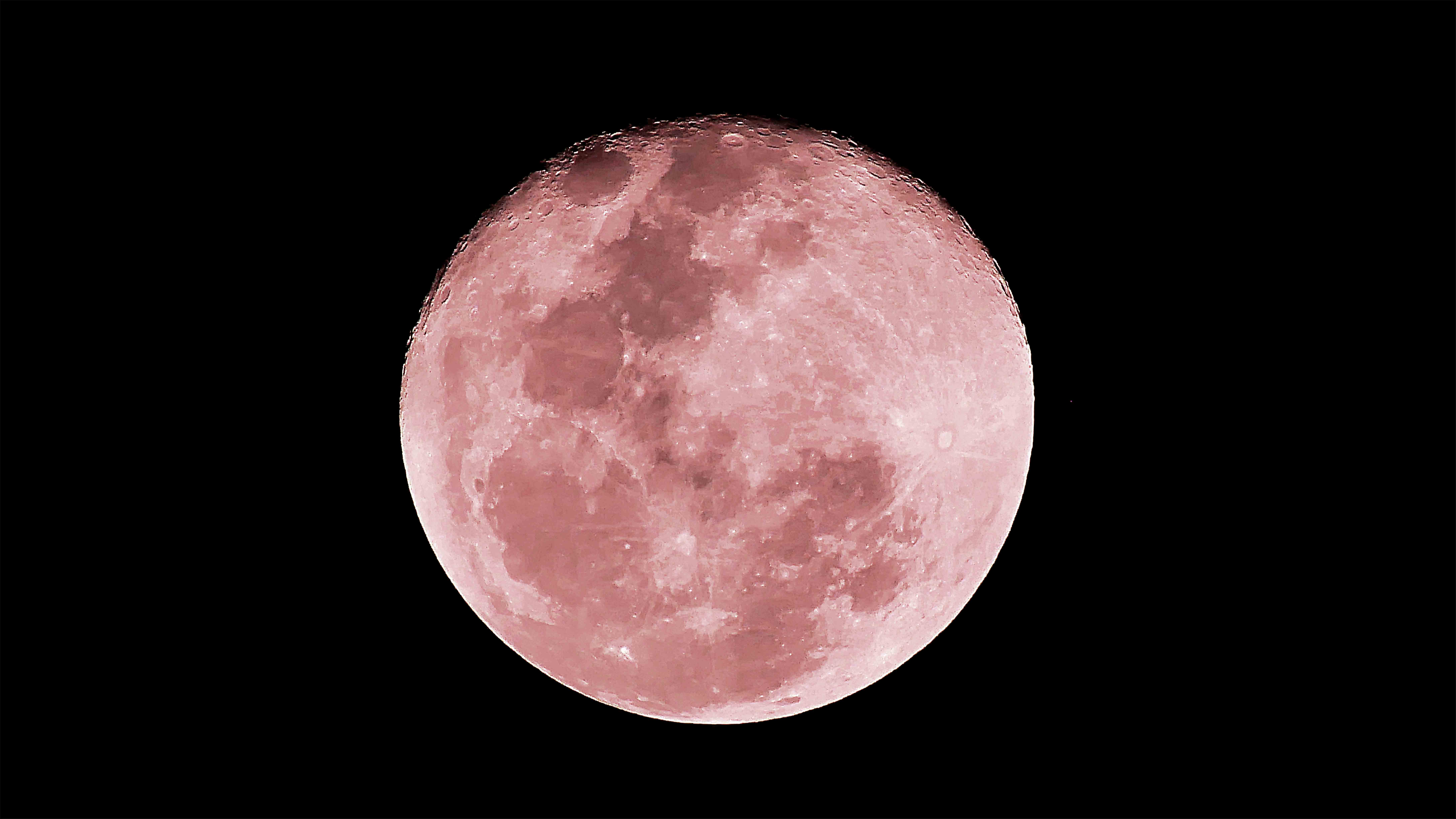 In scientific terms, a supermoon is known as a perigee-syzygy; astrologer Richard Noelle coined the more popular term "supermoon" in 1979.
"[H]e coined a term for when the moon was full, when it was 90 percent of the closest distance it could be to Earth," Jackie Faherty, an astronomer at the American Museum of Natural History, told NPR. "And a couple of years ago, it just caught on."
April's full moon is also sometimes referred to as the "Paschal" full moon—referring to the word "passover" in Greek—named as such because it is the first full moon to take place after the spring equinox each year. The 2020 spring equinox occurred on March 19.
Smithsonian reports that on April 7, 2020, the full moon will be approximately 221,772 miles from Earth. On March 24, the moon was 30,000 miles further away. The April 7 Super Pink Moon will be the supermoon nearest to Earth in almost 70 years, while the next one this size will be in 2034.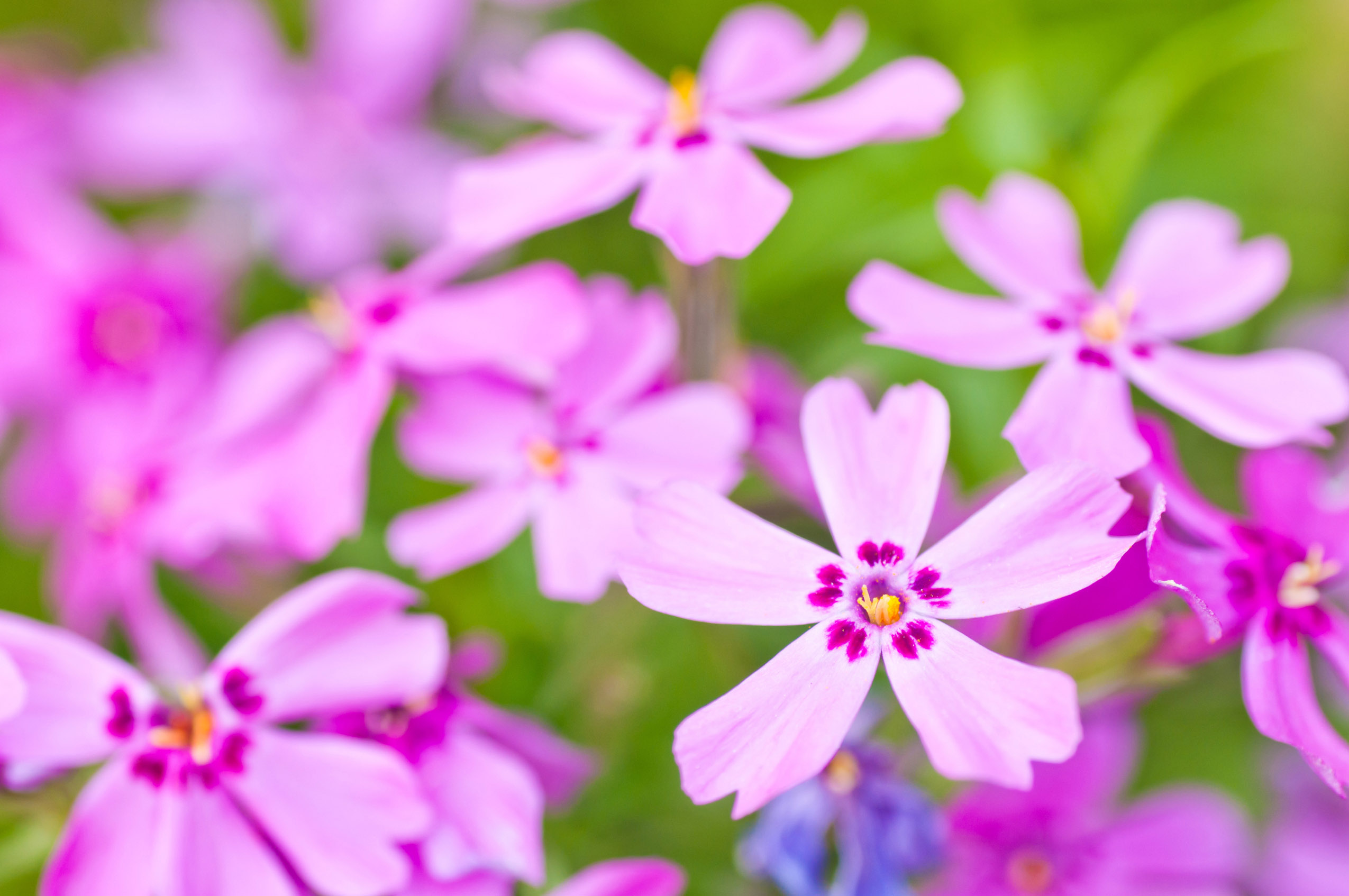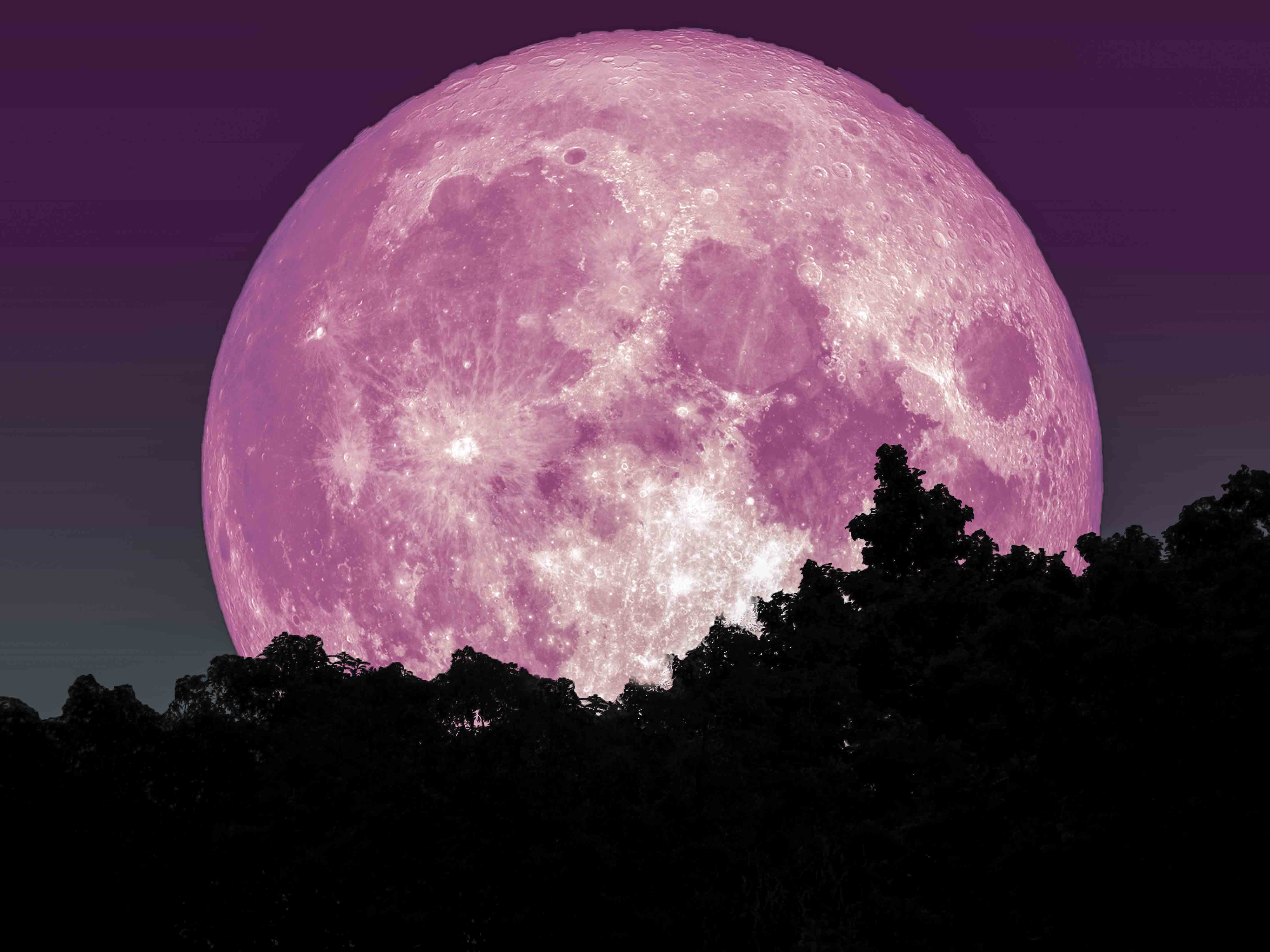 Interestingly, the name Super Pink Moon is misleading, as its color is no different from any other full moon. It will at first appear golden when low in the sky, changing to white once fully risen.
According to The Old Farmer's Almanac, the name Super Pink Moon actually denotes the pink wildflower called creeping phlox, which blooms in early springtime beneath the light of the April full moon.
The Almanac's advice for moon-gazers in the United States is to look for the Super Pink Moon after sunset on April 7, reaching its peak illumination at 10:35 p.m. Eastern Time. The Super Pink Moon occurs in the midst of a series of supermoons—the first occurred on March 9, 2020, and the last will occur on May 7—but April's is expected to be the biggest and brightest.
According to astronomer Jackie Faherty, speaking to NPR, it is best to look at the supermoon "close to the horizon." This way, she explained, the moon-gazer can make the most of the dramatic optical illusion that occurs when the moon is seen rising beside buildings and above the horizon, making it look disproportionately large.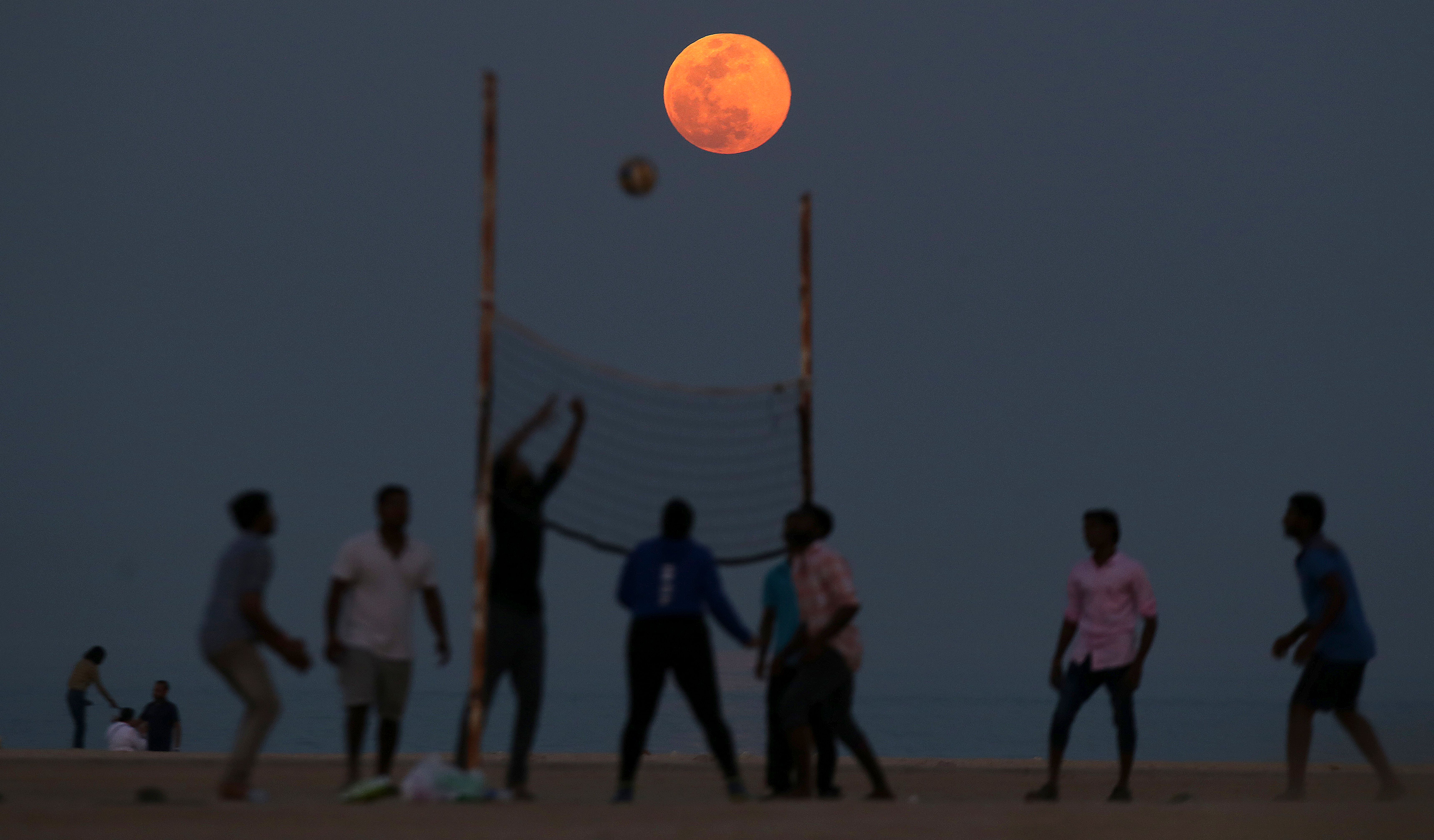 "Although we have intense light pollution in the city," said Chicago-based astronomer Joe Guzman, addressing city dwellers, "it's a misnomer that you can't see anything. Find a shaded area away from street lights and the skies will open up to you."
As for the best spot from which to enjoy April's lunar spectacle, and the night sky in general, Michelle Nichols of Chicago's Adler Planetarium advised, "There's no one best spot to observe the sky."
"The best place to observe the sky is wherever you currently are," Nichols continued, speaking to WBEZ. "So you don't have to find that perfect location; it doesn't exist. There are some sites that are better than others, but truly get to know the sky where you are."