An amazing stray cat, who had already undergone an emergency leg amputation and given birth to a litter of four, delighted her rescuers when she adopted two orphaned kittens in dire need of a mother's care.
Yuki, who is recovering in the care of Wisconsin's Safe Haven Pet Sanctuary, has also given two kittens a brand-new chance at life.
"Mama Yuki is only 2 years old," Safe Haven's founder and executive director Elizabeth Feldhausen told The Epoch Times. "She came to us after she had been attacked by a dog and needed an emergency amputation; the dog had gotten ahold of her back leg and it had multiple fractures."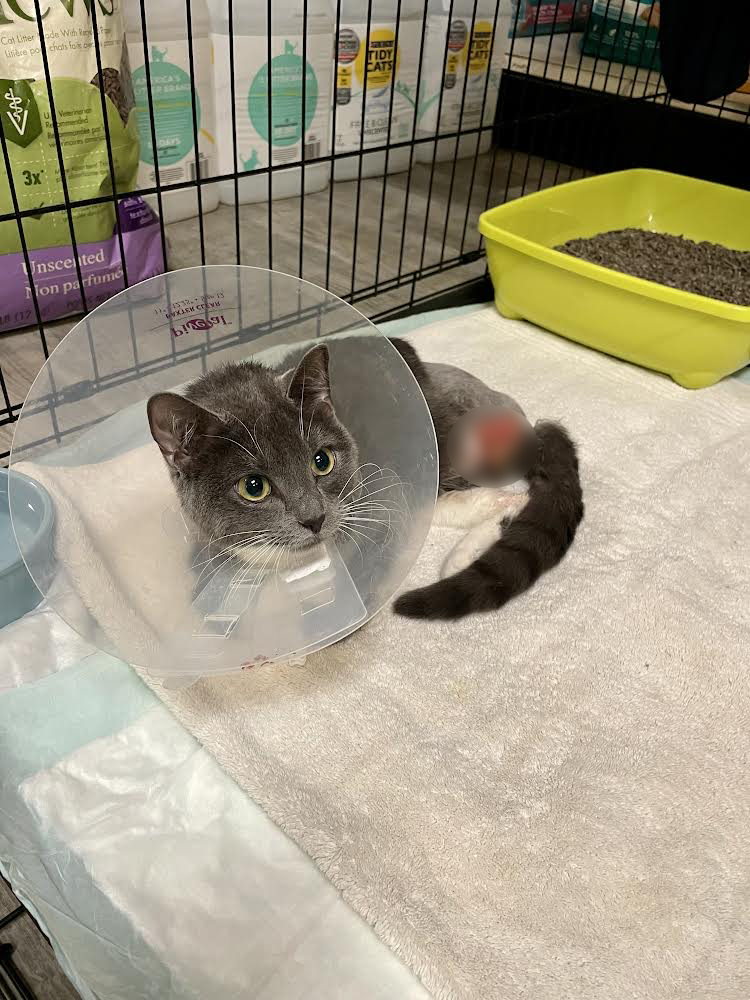 However, a few days after the surgery, Elizabeth, 30, said they began to notice that Yuki was gaining a lot of weight and that her nipples were growing.
"She was a stray before the dog bite, and was likely pregnant," Elizabeth added.
The sanctuary's vet, Dr. Basten, assessed Yuki and confirmed she had babies on the way. Yuki then gave birth to four healthy kittens, and two days later, a kitten, named Bubba, came along.
"[Bubba's] mother, a feral kitty, left him behind when she was scared off by dogs," Elizabeth explained. "She had moved all of the other kittens in his litter, one by one, to an unknown location, but never came back for him."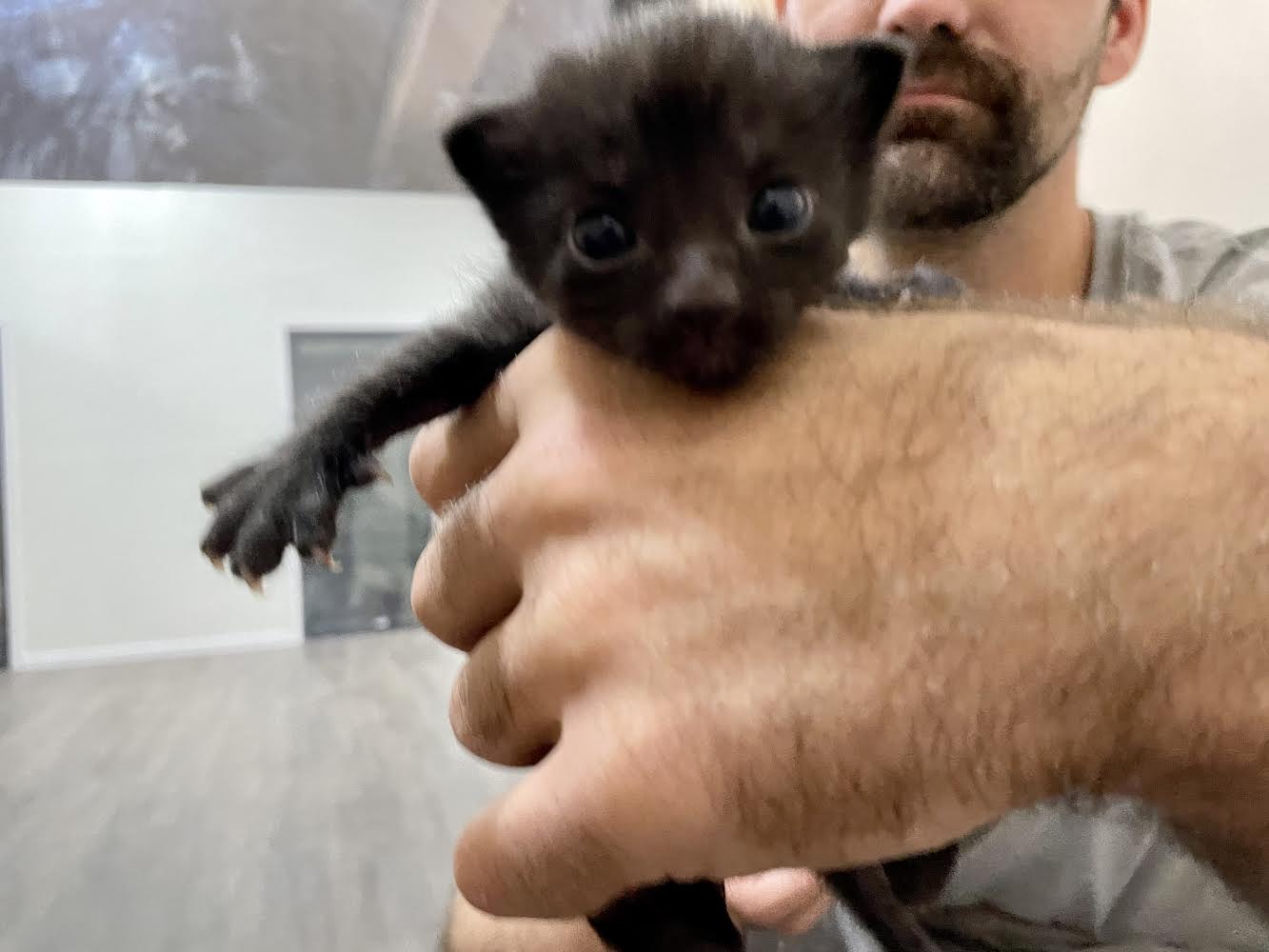 Although starving, the tiny black kitten, which was the same age as Yuki's litter of kittens, wouldn't latch onto an artificial nipple. Elizabeth then came up with a bright idea.
"I asked Yuki if she would help him, and then set him close to her so that he could find a nipple," she recalled. "She sniffed him, cooed at him, and comforted him while he drank. Soon after, she expressed his bladder, and then he fell asleep in a pile with all of his new siblings, content as could be!"
Yuki didn't care that Bubba wasn't hers, Elizabeth marveled. She simply saw a baby in need and did what she could to help as a mother.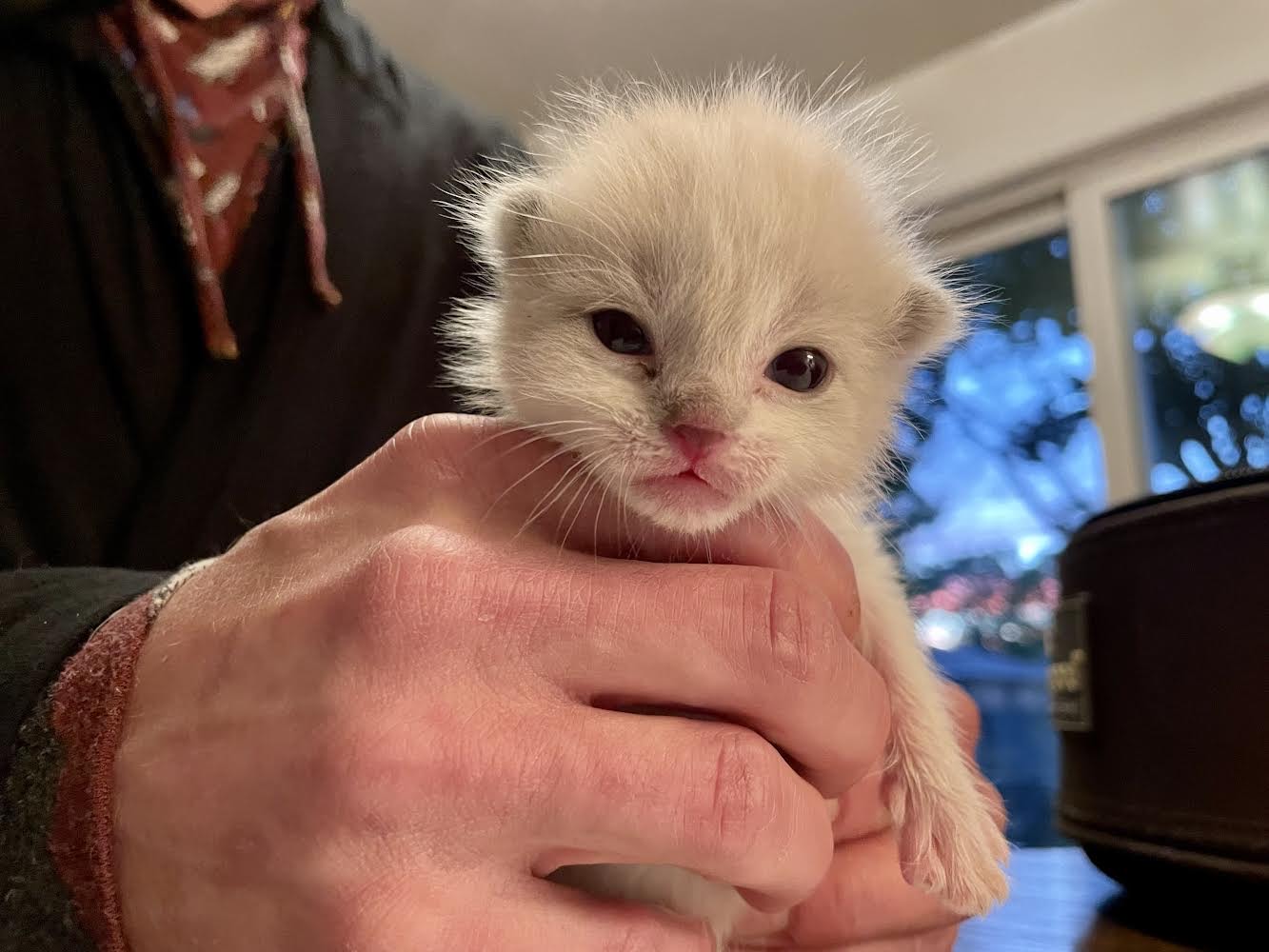 Bubba—who was once weak, fading, and refused food from an artificial nipple—began to thrive, making a 180-degree turn. Meanwhile, another 3-week-old white neonatal kitten with a heartbreaking story came into the sanctuary's care. The kitten was found alone in a scrap pile at Georgia Pacific, a large paper company. He was in decent shape but had a cut on his rear from the rough scrap heap.
Staffers quickly named him Scraps and wondered if Mama Yuki would work her magic, once more, with him.
"When she saw him, she was concerned," said Elizabeth. "She heard his cries, sniffed him a few times, and immediately started to comfort him by bathing him. Soon after, she hugged him close so he could get some milk, and snuggled him in with the rest of her babies."
In becoming a mother, Elizabeth said, Yuki seems to have found her purpose.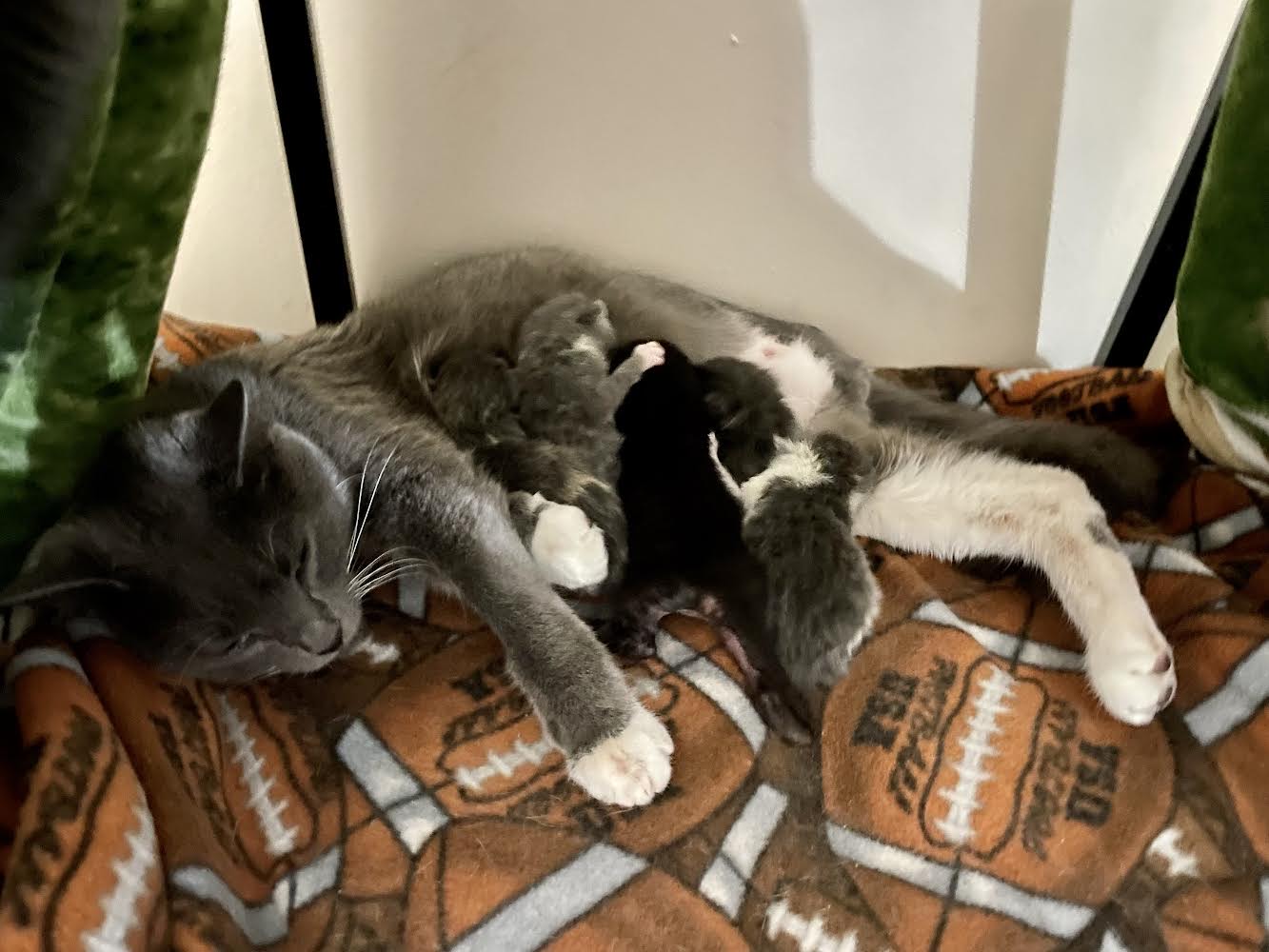 The sanctuary posted touching footage of Scraps and Yuki's first meeting on Facebook, garnering tens of thousands of views.
At the time of writing, Yuki and her six kittens "are doing wonderfully." All kittens are securely attached to their mama—Scraps is especially clingy, while Bubba is confident and playful—and continue to snuggle together.
Elizabeth described Yuki to The Epoch Times as a wonderful mom who "loves her babies with all of her heart." She spends her time cuddling with them or watching them closely from her cat tree, taking occasional "mom breaks" to wander around the sanctuary.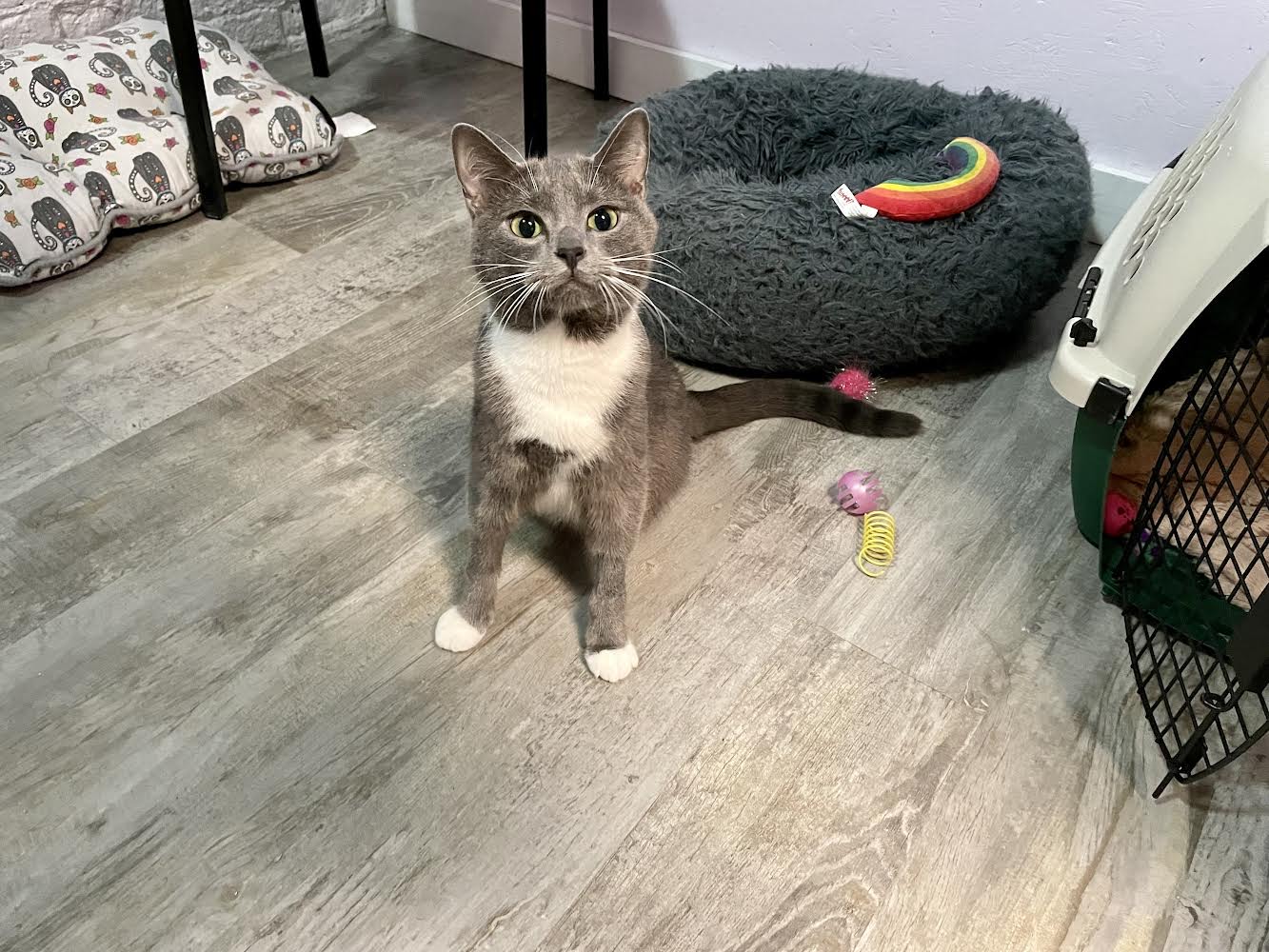 Her ready acceptance of two orphaned babies reminds Elizabeth of all the good that animals bring to this world.
"Even after all of the recent trauma Yuki had been through, she chose love," she explained, adding, "If I had to choose one feeling, I would say that I feel grateful to Yuki for showing us humans how things should be done. At Safe Haven we say, 'Be kind to all that lives,' and this certainly rings true for her."
Elizabeth, who also co-owns Pawffee Shop Cat Café, grew up in New Franken, Wisconsin, and now lives in De Pere. She registered Safe Haven Pet Sanctuary as a nonprofit in 2016 to rescue animals with special needs or disabilities at risk for euthanasia.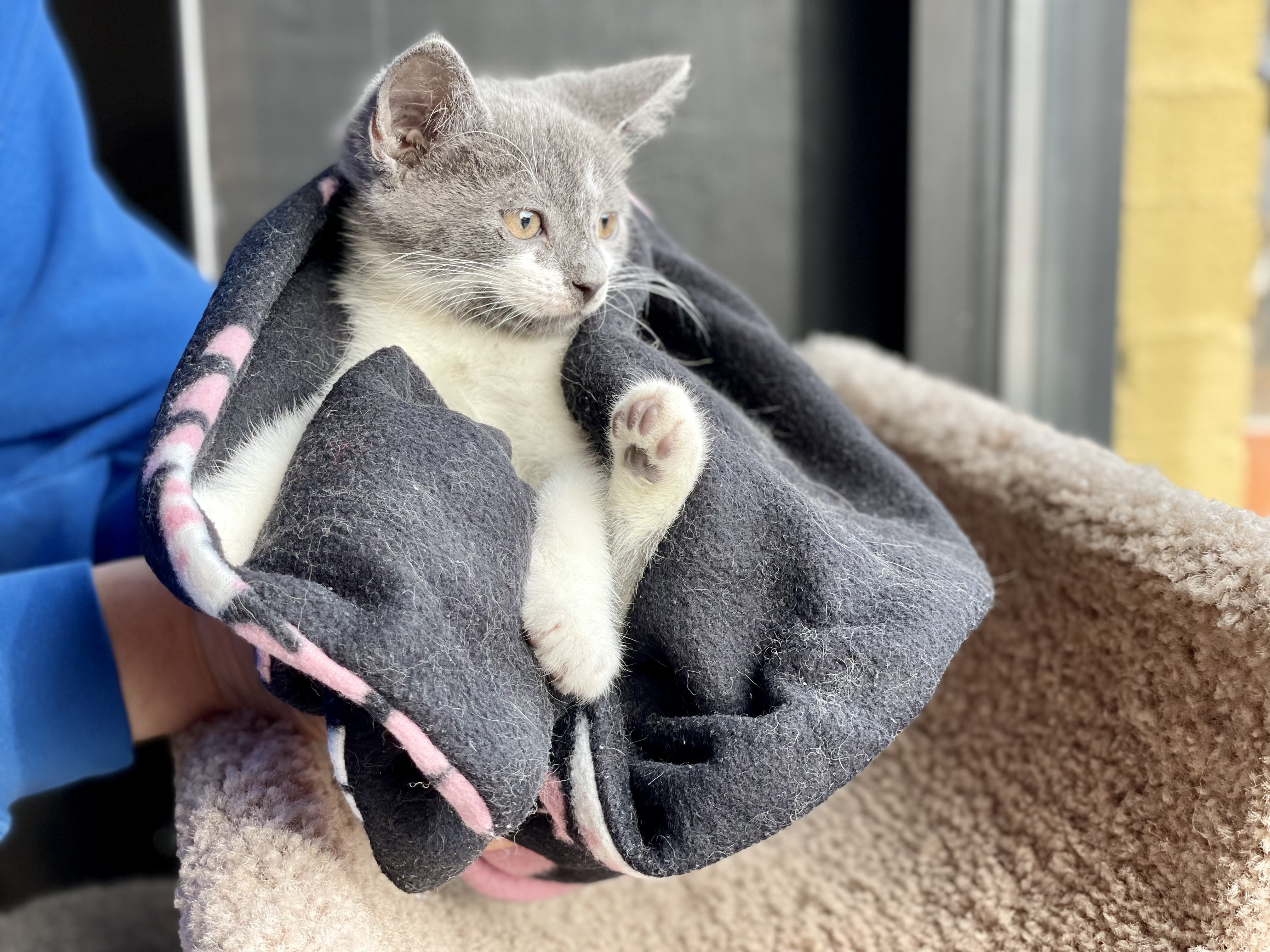 "Often, pet owners and other shelters do not have the time or resources to care for these types of animals," she explained. "Instead, Safe Haven provides a safe sanctuary where they can be cared for, rehabilitated, and rehomed, or are welcome to live out their days in our cage-free, low-stress atmosphere."
Cases including abuse, neglect, FIV+ diagnoses, blindness, missing limbs, diabetes, hyperthyroidism, neonatal kittens, senior cats, and emergencies are all welcomed upon review of medical documentation. The sanctuary takes in an average of 883 pets per year and is funded exclusively by donations.
Watch the video:
(Courtesy of Safe Haven Pet Sanctuary)
Share your stories with us at emg.inspired@epochtimes.com, and continue to get your daily dose of inspiration by signing up for the Epoch Inspired newsletter at TheEpochTimes.com/newsletter