These are days for dreaming. While most of us are currently spending the majority of our time indoors, with family, getting closely acquainted with very small spaces, one icon defines America—the open road, and the limitless horizons ahead. While some of these routes might be nice for a quick spin if they're nearby your home, this list is mainly for those picturing sunnier days, when we can again get behind the wheel, fire up the engine, and steer into a bright, endless future. For the time being, while we think, and plan, and aspire, here are America's five greatest drives.
The Pacific Coast Highway, California
Stretching from Los Angeles to the wild lands north of San Francisco, State Route 1 is known for its curves. Clinging to some of the most scenic coastline in the world, the drive alone is worth it—descending from the Bay Area urban grid, the world opens up, as you cruise along big bends in the road, mountains and cliffs falling away, vertiginously, and spectacularly, to the sea below you. The full route can actually be done in a day, but that would be a shame—this is a drive to savor, with many stops along the way.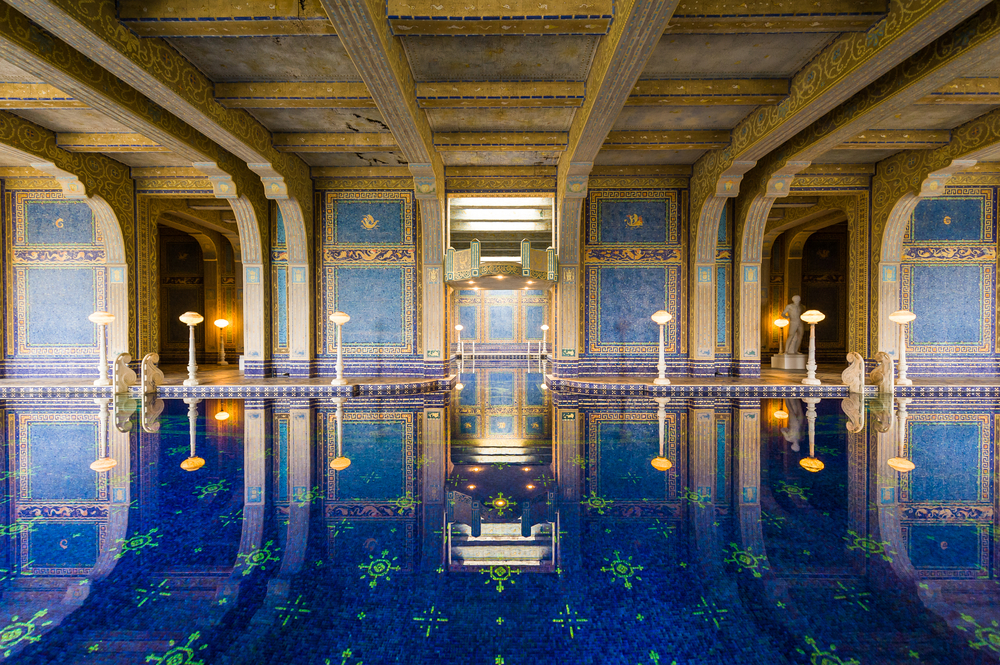 You have options. Heading south, stop to play a round at famed Pebble Beach golf course, then walk Cannery Row in Monterey—once a string of sardine-packing plants (and made famous in John Steinbeck's novel, "Cannery Row"), these industrial buildings are now home to shops, restaurants, and a world-class aquarium. Then, continuing on down the road, marvel at the towering redwood forests around Big Sur (and take a photo of the plunging waterfall at Pfeiffer Big Sur State Park), and snap a shot of Bixby Bridge, before you drive over it—a single span spiriting cars more than 250 feet across a yawning chasm, it's the single-most recognizable landmark along the way. And finally, slow down in San Luis Obispo—known invariably, locally, as SLO—a lovely town that's home to the historic (and fascinating) Hearst Castle, an American palace, once home to a media tycoon and his family.
Route 66, Arizona
Once, Americans were enticed to "Get your kicks on Route 66," and perhaps no stretch of highway has more completely captured our historical imagination. Stretching almost 2,500 miles from the fields of the Midwest, down through desert landscapes in the Southwest, all the way to the California coast, US 66 was established in 1926 and served as the main conduit for those headed west, to a better life, especially during the Depression and Dust Bowl years of the 1930s (again portrayed by John Steinbeck, in his Pulitzer-prize winning work, "The Grapes of Wrath"). The route reached its peak traffic in the 1940s and 1950s.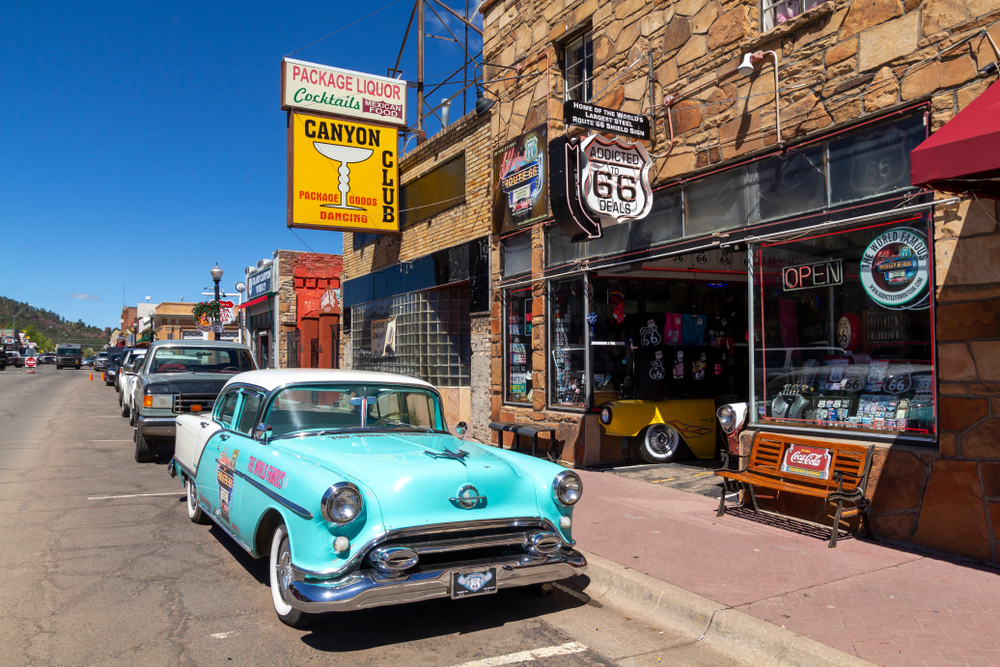 The bad news, first—most of that original road is gone, paved over during America's push toward modernization and mid-century automotive boom, which saw it superseded by interstate highways (especially I-40). But now, the good news—uninterrupted stretches of the old road still offer a trip back in time, with original roadside attractions, signs, motels, and restaurants. One of the best, most complete examples stretches across the northern half of Arizona, a roadway (still signed as Route 66) that alternates high desert landscapes with historical pleasures. Stand on that corner, the one made famous in the Eagles song, in Winslow, Arizona. Walk around Peach Springs, which was the inspiration for Radiator Springs in the Disney "Cars" movies. And pass the giant dinosaurs and drop deep into Grand Canyon Caverns where, at one time, guests were lowered into the cave by a rope (they've since installed an elevator).  
Skyline Drive, Virginia
Rising sharply into the blue from the charming town of Front Royal, this 105-mile stretch of road brings together all the best of the Appalachians, in one leisurely, 35-mile-an-hour, daylong drive. Running the length of Shenandoah National Park, this National Historic Landmark winds along the spine of the Blue Ridge Mountains, with breathtaking views around every curve—here, an overlook of the serpentine loops of the Shenandoah River, bending through vast, open stretches of its broad, namesake valley, another, a precipitous drop down to vast flatlands that stretch all the way back to Washington, D.C.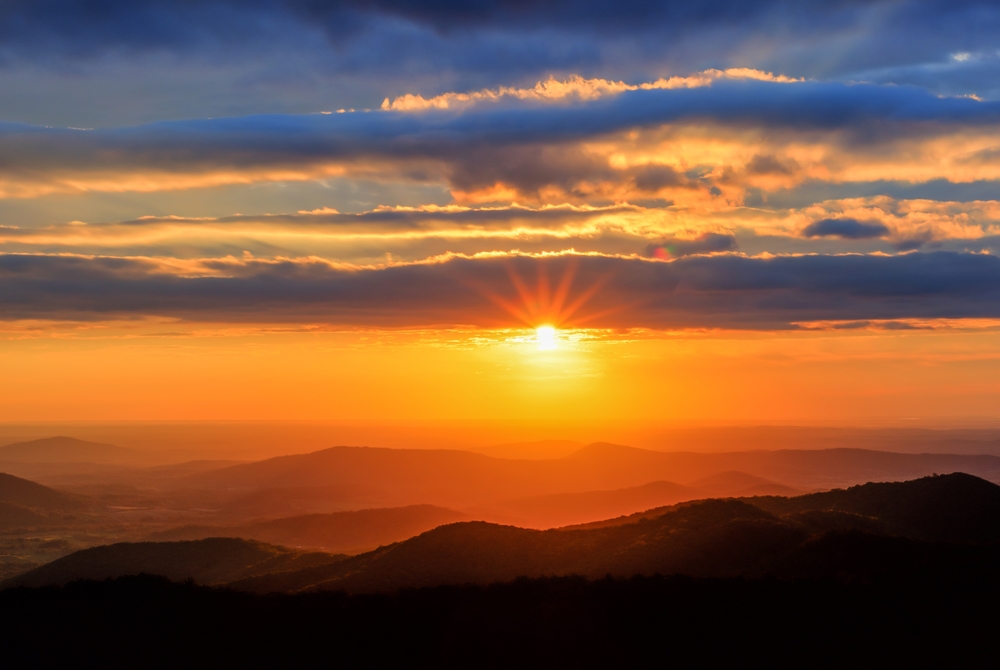 Built in the 1930s by the Civilian Conservation Corps (CCC), an outgrowth of FDR's New Deal, stations along the way are constructed from stone, and retain a classic period feel. Spot wildlife, including bobcat and black bear. Hike more than 500 miles of trails—including a long stretch of the famed Appalachian Trail. And you can even stay the night, at Skyland Resort, built back in 1895, and now situated in the rarified air at the high point of the Drive, at almost 3,700 feet.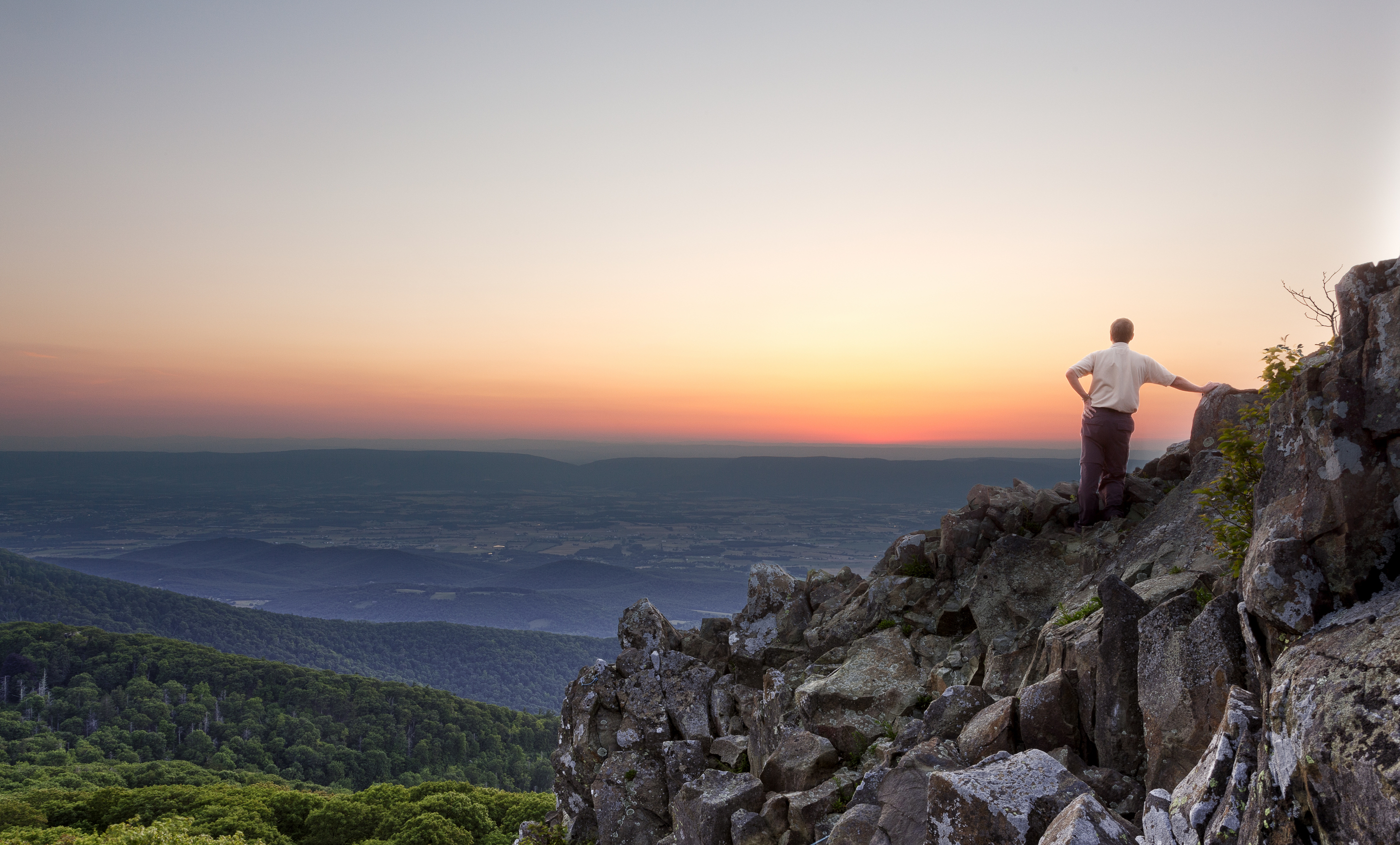 Hana Highway, Hawaii
While many visitors to the paradise island of Maui rarely go beyond the beach—an evening luau, maybe—this narrow road will take you to a whole other world, the Hawaii that many never get to see. Leaving the lights of Kahului and its airport behind, you'll pass through Pa'ia Town, a busy little place with an excellent surf beach, and some of the best seafood on Maui, including Mama's Fish House, which has its own dock, so fishermen can pull right up and drop off their freshest catch.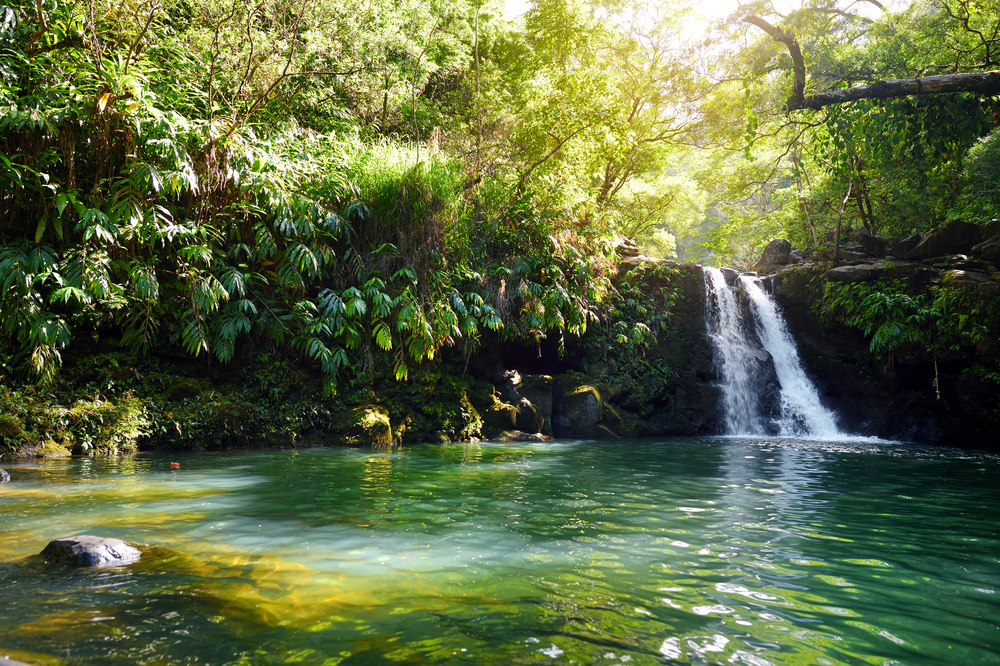 But soon, the scenery changes dramatically, and the Hana Highway takes you, very quickly, to another world. Meandering through a lush landscape, you enter a world of hidden waterfalls and bamboo and eucalyptus forests, the road tracing the undulating folds of the island, more than 600 curves in all. It's not for the faint of heart—the route includes 46 one-lane bridges. But at the end of the 60-mile highway sits Hana, a small village with volcanic beaches and an excellent spa hotel, where you can rest and ready yourself for the drive back.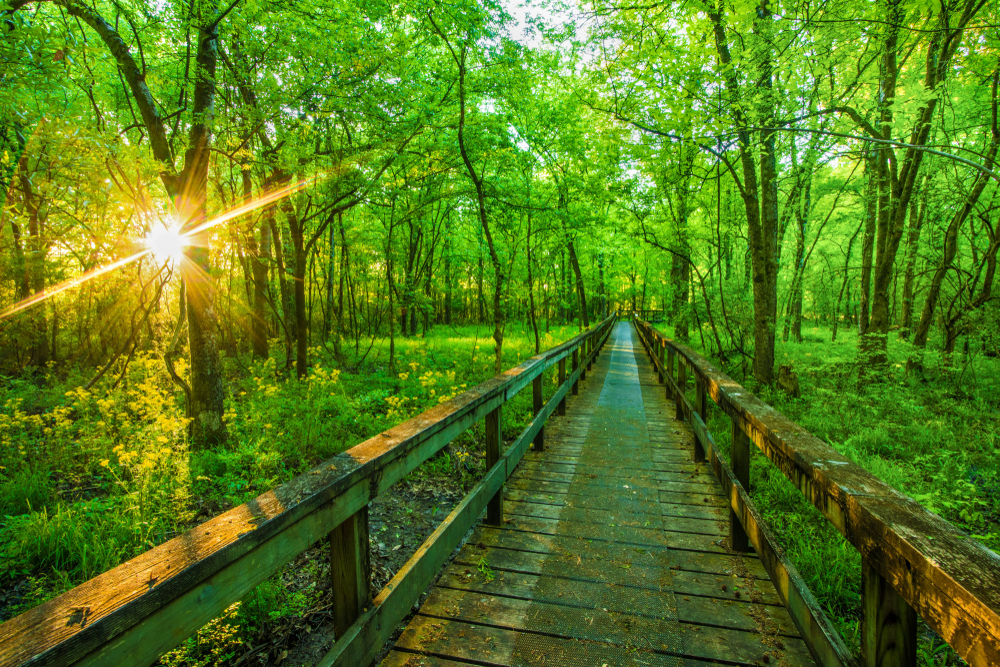 Natchez Trace Parkway, Tennessee, Alabama, and Mississippi
Sometimes overlooked—and easy-to-miss, even if you're driving nearby—this 444-mile roadway connects Nashville, Tennessee, to Natchez, Mississippi, the oldest town on that famous river. The Parkway follows the route of the old Natchez Trace, a forest pathway that dates back 10,000 years, first used by Native Americans, and later, by settlers making their way southwest, opening up the region. Built in the 1930s, again by the Depression-era Civilian Conservation Corps, access to the Parkway is limited to about 50 entrances, as it snakes through three states. 
The result: a drive that feels like a trip to a bygone era, the road lazily curving through hills and pines, with no hustle-bustle, no billboards, no gas stations, no motels—just pure driving pleasure. Overseen by the National Park Service, it's a true "parkway," with opportunities to hike, bike and horseback ride along the way. Arriving in Natchez, now just a small town, you'll feel its historical status as a major river port, including a number of grand, antebellum mansions, which open their doors for tours—a welcome opportunity to walk through history, after all that time in the car. 
Toronto-based writer Tim Johnson is always traveling, in search of the next great story. Having visited 140 countries across all seven continents, he's tracked lions on foot in Botswana, dug for dinosaur bones in Mongolia, and walked among a half-million penguins on South Georgia Island. He contributes to some of North America's largest publications, including CNN Travel, Bloomberg, and The Globe and Mail.