It's a visual that makes you do a double take. The moment a flock of starlings form the exact shape of a teaspoon full of sugar is one that Israeli photographer Albert Keshet has frozen in time via his camera lens.
The extraordinary shot was taken early one morning in the northern Jordan Valley. Well used to photographing birds in flight, Albert lingered watching groups of starlings for several hours. As compositions of birds danced and swooped in unison, he was stunned to see the medley form a spoon before his eyes.
After holding the perfect shape for mere winks, to his amazement, the sugar filled teaspoon composed of starlings morphed and bent in bizarre ways—which he managed to capture on camera.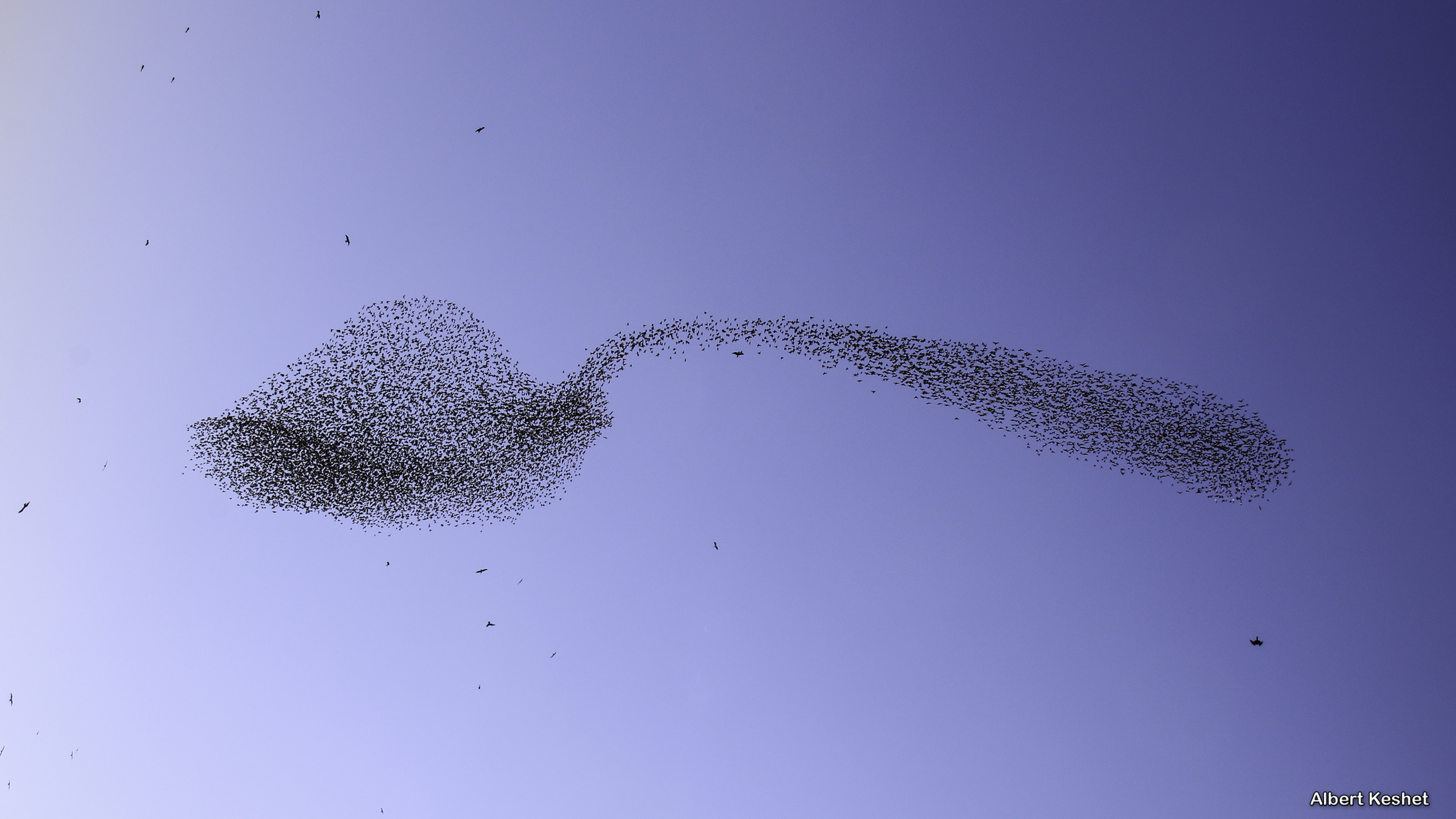 The resulting spoon shots caused a stir when Albert posted them on social media. One admirer was the legendary spoon bender himself Uri Geller, who was so taken with the photos that he had them hung in his museum in Tel Aviv.
Celebrating his 75th birthday on Dec. 20, 2021, a few days before the image went public, Geller complimented the "phenomenal photo," saying: "What a natural gift for my birthday. Thanks Albert."
One of the most breathtaking displays in nature, the aerial dances of starlings is known as murmuration. Flocking together in this manner ensures safety in numbers, since predators can't easily target one bird in the midst of thousands.
Other shapes caught on camera across the world include giant birds, whales, hearts, a duck, a cheetah, a grasshopper, and even a pair of leaping dolphins.
Keshet, who frequently focuses his lens on the beauty of Israel's abundant plant and flower flora, was incredibly fortunate with the timing and location of his excursion.
The Jordan Valley is a world hotspot for wildlife, containing a huge variety of bird species. During spring and autumn migration, some 500 million birds congregate in Israel. Albert Keshet has been taking pictures of the country's wildlife for around 10 years, but counts the spoon image as one of the most amazing things he's ever witnessed.
In the same session, the talented photographer also successfully snapped a flock of storks flying past the starling formation, against a flawless blue morning sky.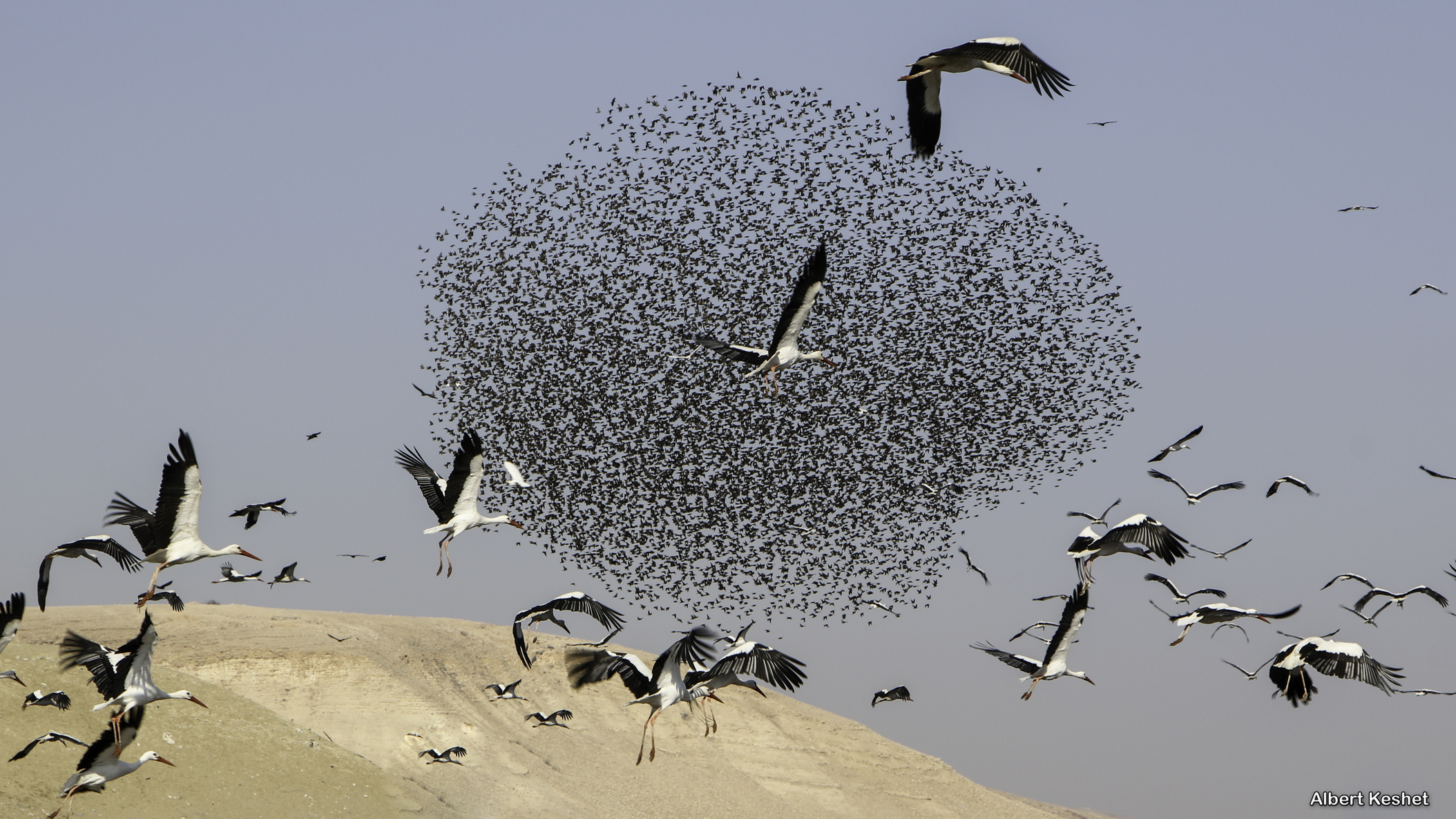 Share your stories with us at emg.inspired@epochtimes.com, and continue to get your daily dose of inspiration by signing up for the Bright newsletter at TheEpochTimes.com/newsletter