For Ismael Essome, the path to becoming an internationally renowned environmental activist started on a rainy day. On the way back home from university, he was caught in the heavy tropical monsoon rains of his native Cameroon. "I ran for shelter to wait it out," he told Deutsche Welle. "That's when I saw heaps of plastic bottles clogging the bridge. I was shocked."
Becoming aware of the enormity of the problem of plastics clogging the waterways of Douala, the largest city and economic capital of Cameroon, Essome remembers thinking, "surely something can be done with all these bottles."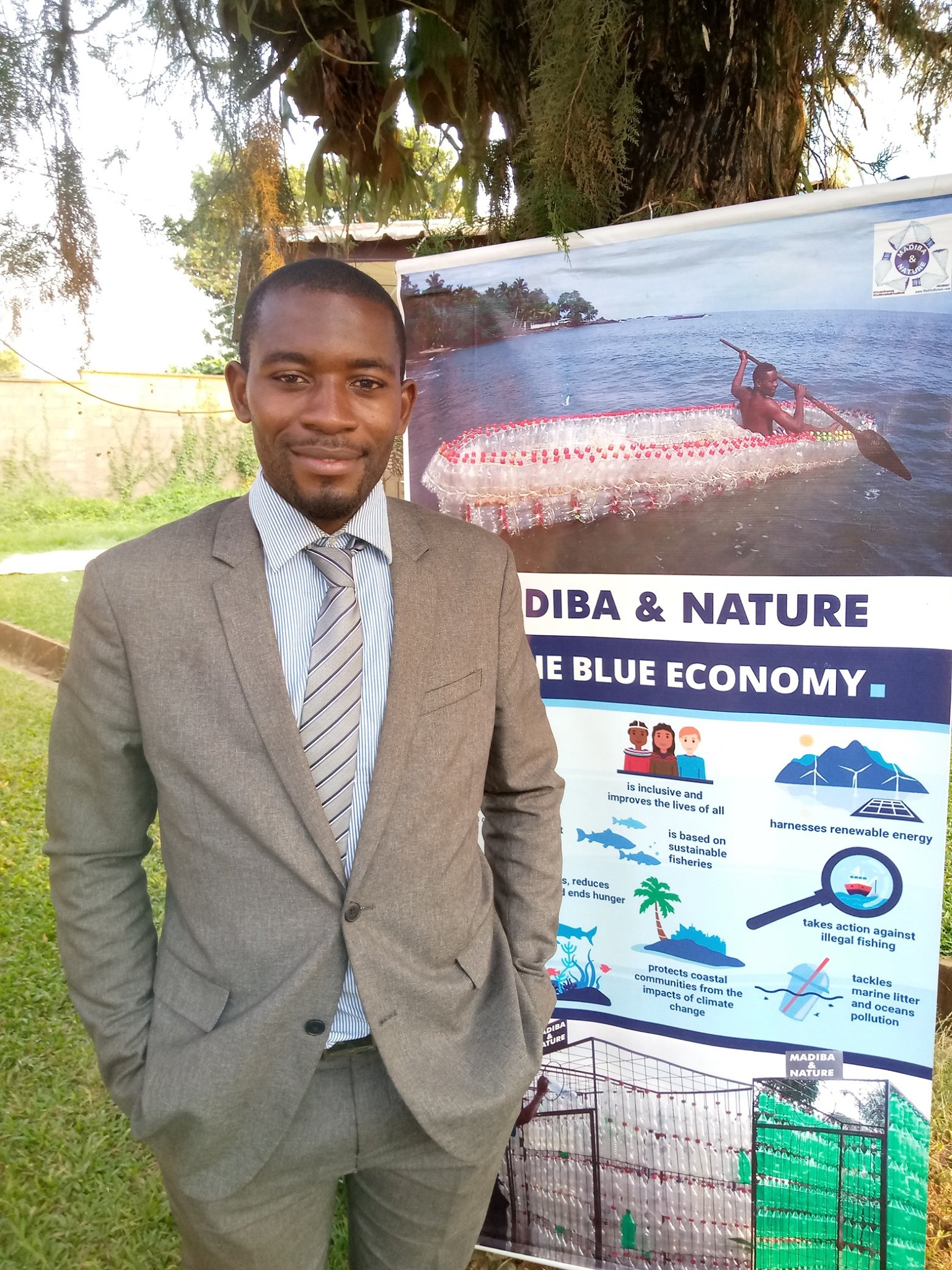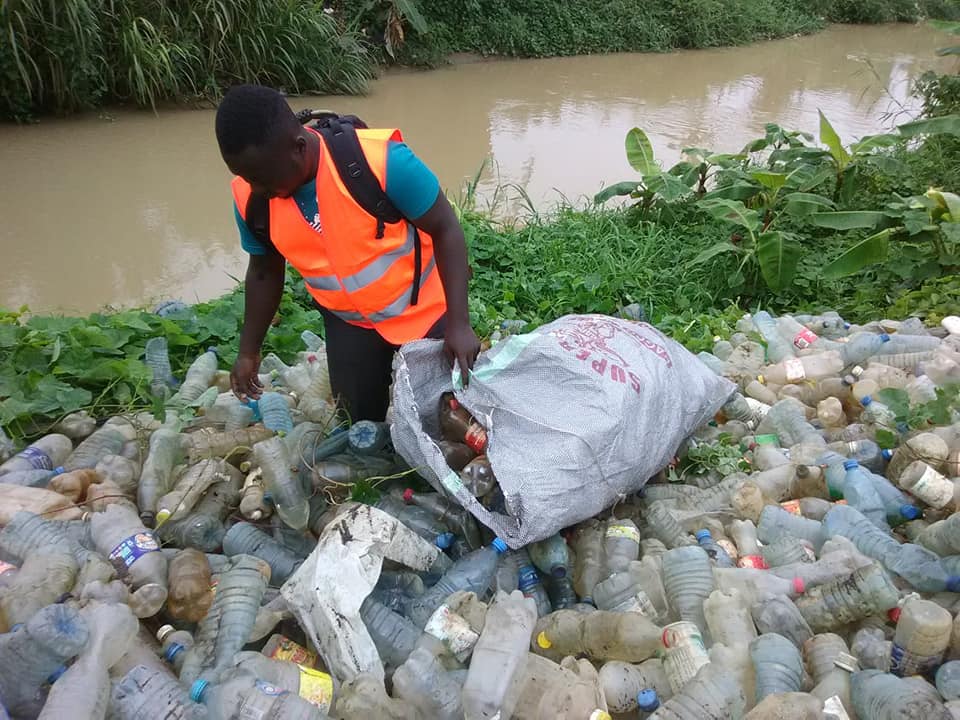 Rather than waiting for the local government to clean them up, Essome told DW, "I saw it as a challenge."
Thus was born a project that would lead to Essome founding Madiba & Nature, an NGO dedicated to fighting the problem of plastic pollution in Cameroon's coastal areas and helping the local population, many of whom depend on fishing for their livelihood.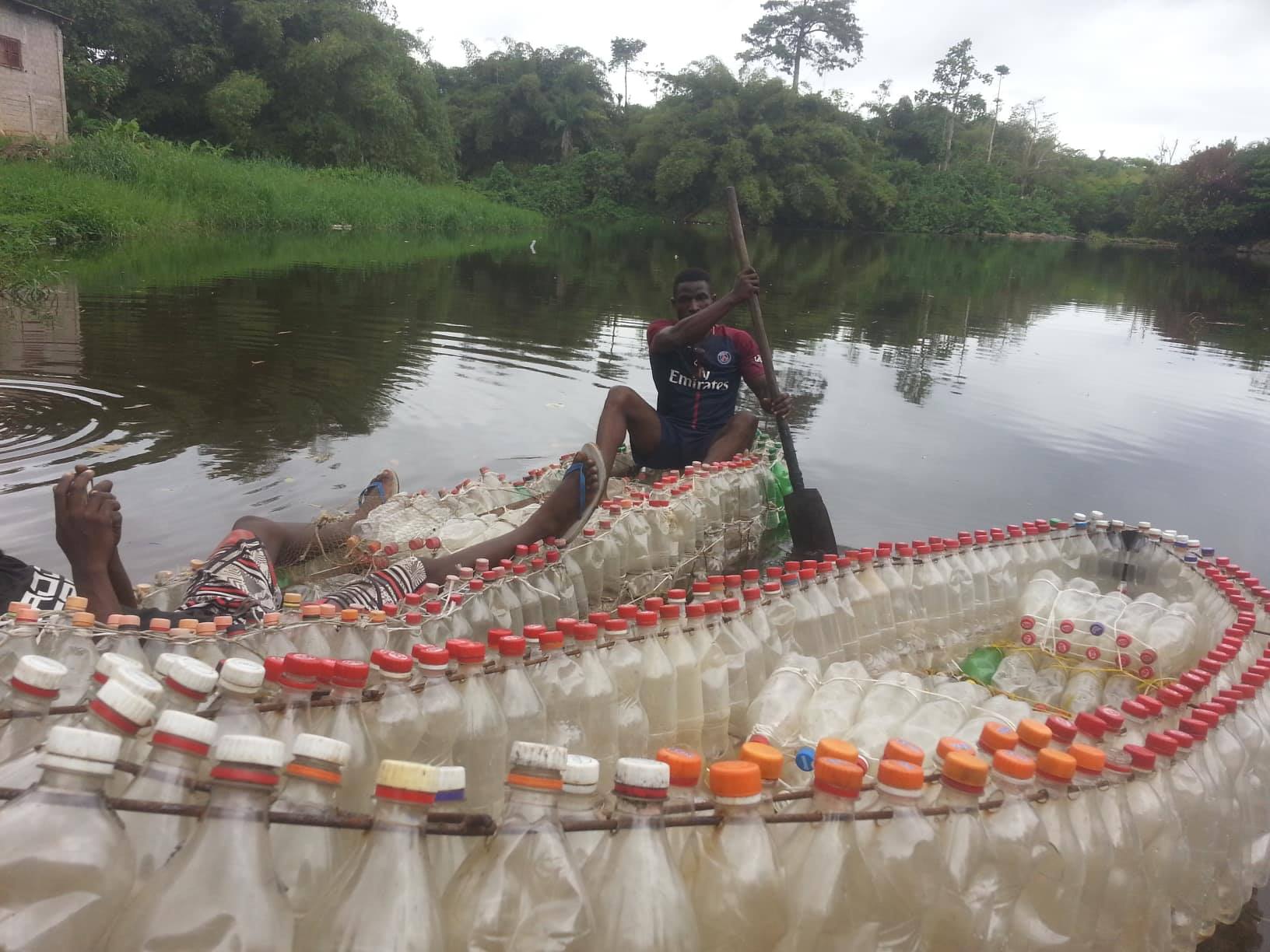 After contemplating what could be done with all the plastic bottles floating around in the rivers and washing up on the beach, Essome realized they could be used to make floatable devices that came to be called "eco-boats." After collecting and cleaning the bottles, he and his fellow volunteers, along with members of the local community, went about sorting them according to size and shape.
Once they accumulated a sufficient number, they strung them together with rope or wire. Using between 600 and 1,000 bottles, they create canoe-shaped boats that can be used by fishermen. In just three days, Essome and his team can manufacture an eco-boat with minimal costs. While the boats allow water in, they are virtually unsinkable because of all the air-filled plastic bottles keeping them buoyant.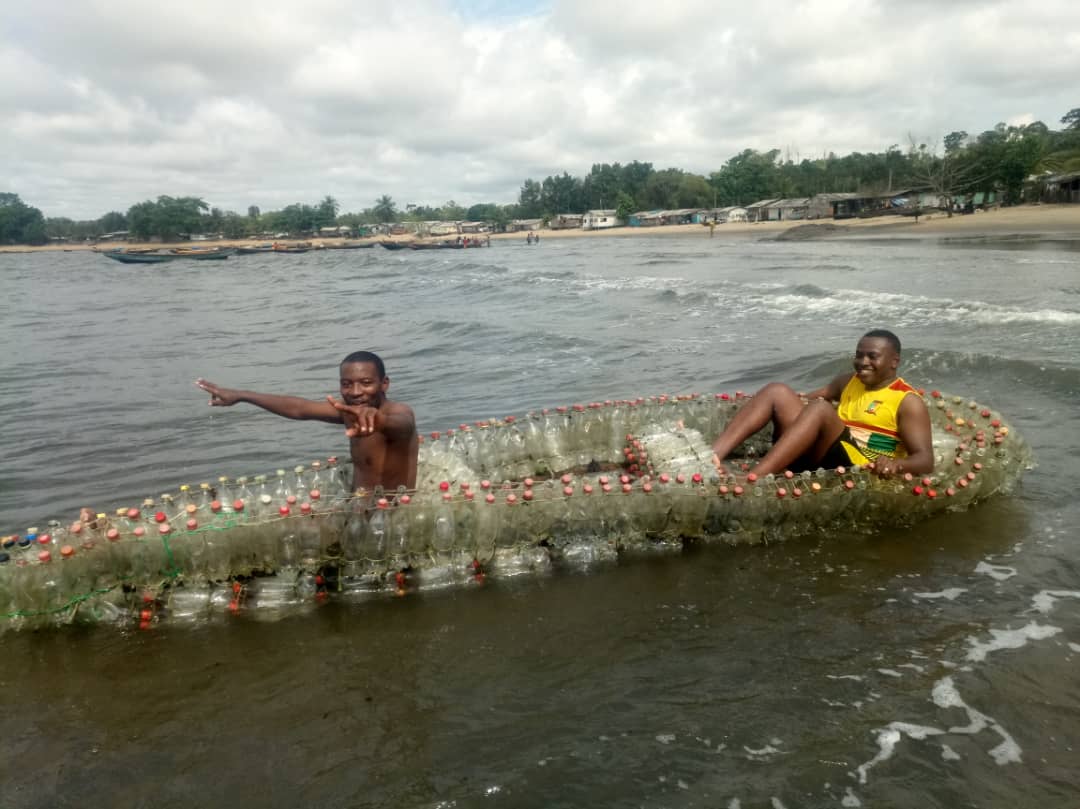 Every eco-boat constructed not only helps takes plastic out of the waterways, it also helps fishermen who otherwise depend on wooden boats, which are expensive to build and repair. Despite having minimal expenses and overhead, Madiba & Nature relies on donations from abroad, as the recipients of the boats don't have much, if any, disposable income.
"We do have a cash flow problem at times and we sometimes don't have enough money to build the boats," Essome explained to DW. "There are nearly 1,000 fishermen here in the area and if we don't get the money together, we simply can't do it."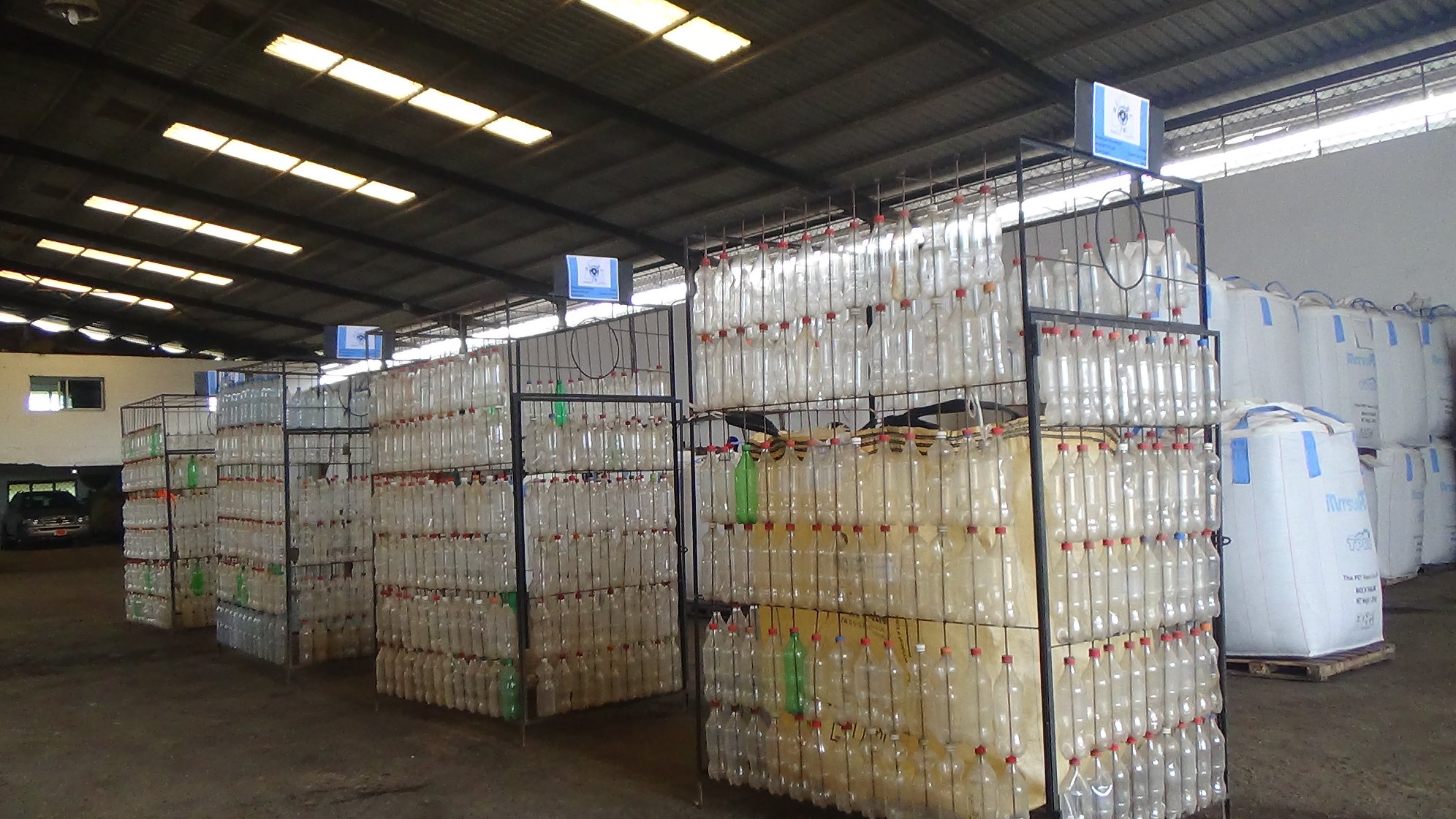 The popularity of the eco-boats has also spread far from Douala. In the beachside area of Kribi, popular with local tourists, the boats have been used to take visitors out for short trips into the sea. Valéry Christian, who runs the boat-rental service, wasn't sure that it would work. "But now, the people see it and are really impressed," he said. "And it all happens without any advertising on radio or television. It's just word of mouth."
Christian attributes the popularity of the boat rentals to their indestructibility and convenience. "It's really great. It's a lot of fun. Easy to handle." He adds. "It's a little boost for my business."
From assistance for fishermen and setting up eco-tourism for visitors from Europe and North America, Essome and his organization have branched out into making "eco-bins." Described as an environmentally friendly waste-management system, the bin uses plastic bottles attached to a metal frame to create a four-sided bin for waste that can then be sorted and recycled.
Essome hopes that this will not only create a use for more plastic bottles, removing them from the waterways, but also encourage locals to take more responsibility for collecting and disposing of waste in an intelligent way.