A former military interpreter targeted by the Taliban after saving the lives of five U.S. soldiers in Afghanistan has officially become a U.S. citizen.
Afghani interpreter Janis Shinwari and his family attended a naturalization ceremony for 170 immigrants in Fairfax, Virginia, on June 29.
Shinwari, 42, told Fox News that his two children were "very excited" the night before the ceremony.
"They asked me, 'Dad, if we wake up tomorrow morning, we'll be U.S. citizens?'" he shared, adding, "I said, 'Yes, you guys should be U.S. citizens tomorrow.'"
Shinwari served eight years as an interpreter for U.S. Army troops deployed overseas. Among the soldiers he is credited with saving is former Army Capt. Matt Zeller, with whom Shinwari now shares a brotherly bond.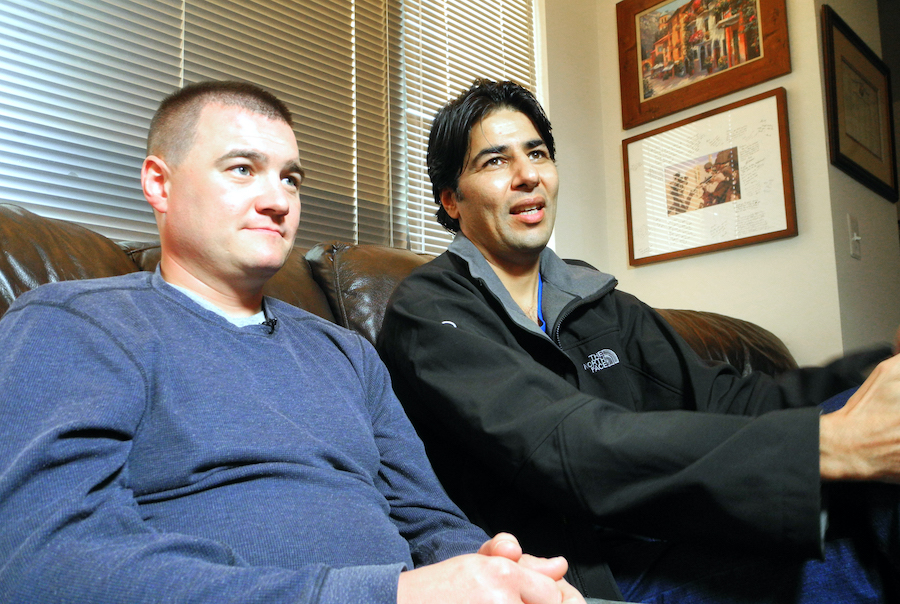 Zeller and other troops were ambushed by Taliban fighters in 2008 during combat in Afghanistan's Ghazni Province. In the middle of the conflict, Shinwari found Zeller in a ditch, alive but vulnerable.
"There were two Taliban behind him to kill him," Shinwari explained, "and I shot those two Taliban." Zeller had only met the interpreter 10 days previously.
"It was the worst firefight of my life," Zeller recalled, speaking to NPR. "Somebody yelled, 'Zeller!' and I turned and I saw Janis shoot a guy. There was a guy rushing up to attack me and Janis shot him, saving my life."
Shinwari became a marked man when the Taliban put him on its kill list in 2009, and admitted he feared that he would lose his life if he was caught. He spent a protracted period of time hiding out at a U.S. military base near Kabul, KPBS reported.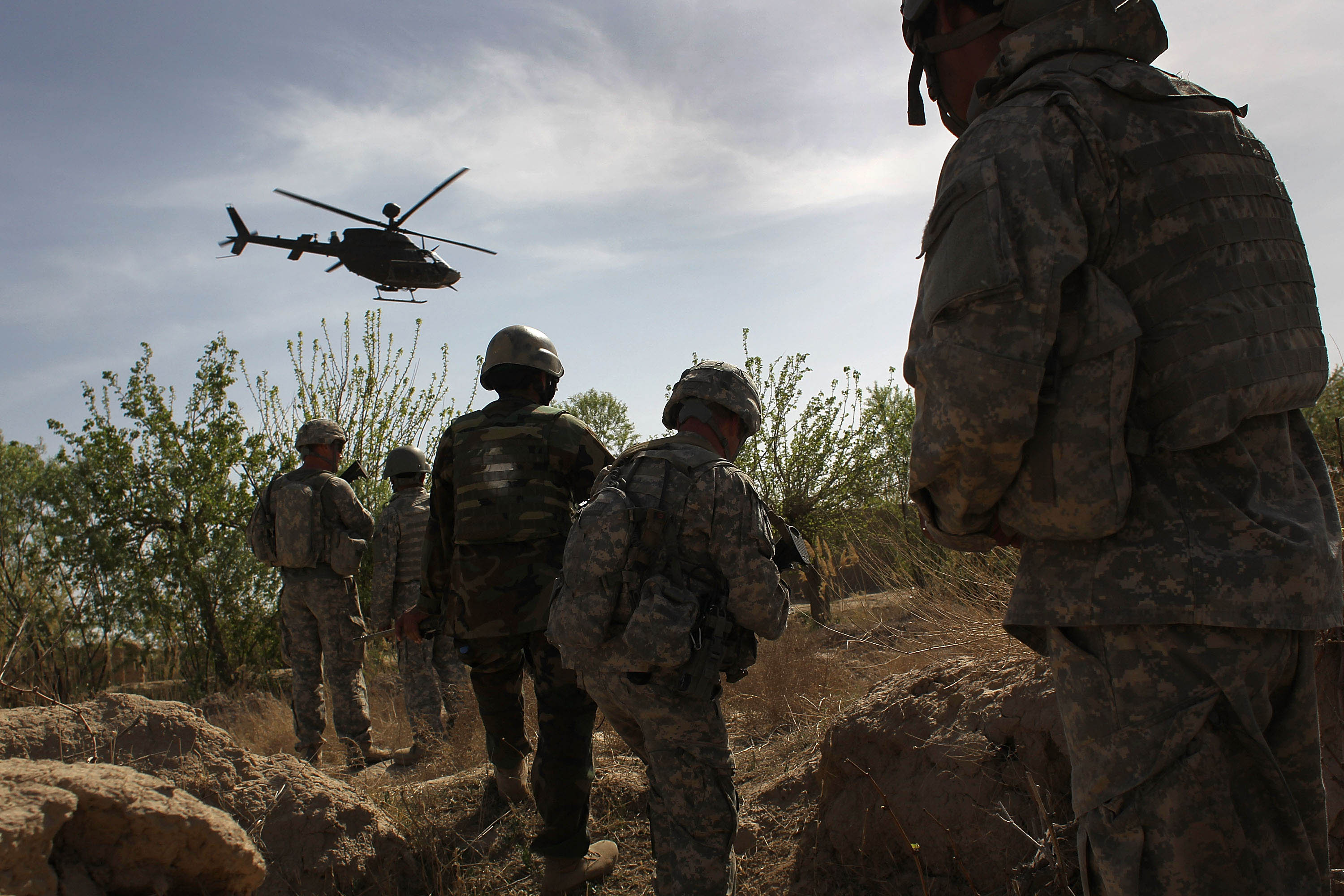 "That was really hard for me that I couldn't see my kids for a while," he said. "The saddest part was that my kids couldn't go outside to play with the other kids because of some security reasons. They were home all the time."
The father of two sought asylum in the United States by applying for a special immigrant visa for former military service personnel. Zeller lobbied on his behalf, telling USA Today: "From this point forward, I'm his family, and he's mine, and I'm going to do anything I can to take care of him."
The Special Immigrant Visa Program authorizes 4,000 visas annually, Fox News reported, yet wait times are notoriously lengthy. But after one near miss, numerous lobbies, and letters of recommendation, Shinwari was finally approved.
"It took three years to get my visa," Shinwari revealed, claiming that many interpreters were killed by the Taliban while waiting for visas. The interpreter moved his family to the States in November 2013.
Zeller met them at the airport.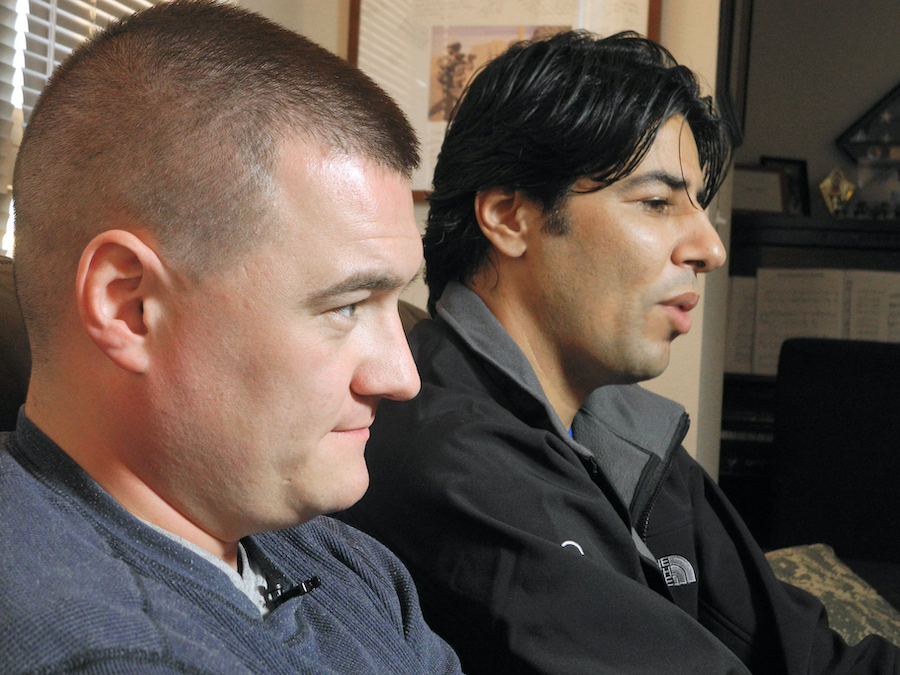 The former Army captain launched a GoFundMe campaign to help the Afghani family find their feet stateside, raising $35,000 within days, but Shinwari declined the money. Instead, he teamed up with Zeller to launch a nonprofit, called No One Left Behind, to lobby for other U.S. military interpreters to gain asylum and support them with donations upon arrival.
Shinwari says that he feels safe in his new home and is still in the business of saving lives. The former interpreter now works for Briartek, a company that manufactures rescue beacons for sailors.
"You don't have to worry, you can sleep well," he said. "Once you are here, you're free."
"What's made our country truly great is not just that we've been born with amazing people, we've imported them," Zeller told The Christian Science Monitor. "We seek out the best and the brightest, and we recruit them to be on our team."
We would love to hear your stories! You can share them with us at emg.inspired@epochtimes.nyc