Raped by her abusive boyfriend after saying she wanted to abstain from sex before marriage, a North Dakota college student found out she was pregnant and made a choice that would change her life: her baby's worth had nothing to do with the circumstances of his conception, and she would not abort him.
Robyn McLean, 34, was born in the Philippines and later adopted by a pastor and his wife from Lakeside, Oregon, where she grew up at their parsonage. She ended up in an abusive relationship and gave birth to her first child, a son, Adriel Jaiden, known as AJ, who is now a smart, spunky 12-year-old. And fortunately, AJ's abusive birth father, Tim—a pseudonym—is no longer in their lives.
Today, she is married to Josh, a home inspector, and the couple have a 5-year-old daughter, Lux. Robyn owns Brewed GRIT coffee company and is also the founder of Stirring Embers women's collective, for whom she speaks and writes.
Having come through fires in her life, Robyn now hopes to help others live their true purpose. "No matter how bleak the future may seem, it's not a true reflection of the hope that is actually there," she told The Epoch Times. "No matter what mistakes have been made along the way, and no matter how great of injustices you've endured—you're aren't ruined, you're worthy and loved."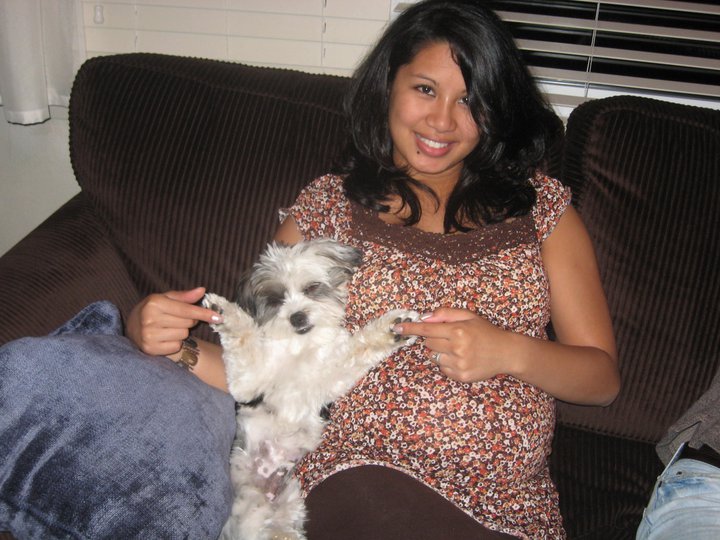 'Many Smart Women Get Caught'
Robyn met Tim at college and fell in love, but in the summer after her sophomore year, his controlling side came out.
"It started off mentally, emotionally, and verbally, but I didn't realize that's what it was until it progressively got worse," Robyn told The Epoch Times. "He was very good at manipulating, gaslighting, and victimizing himself to get me to grovel to a situation. Unfortunately, many strong, smart women who people think are least likely to get caught in that net do get caught."
After about a year of dating, Robyn lost her virginity to Tim. When Robyn confided in a friend, Tim was livid. He drove Robyn to a dirt road and gave her a thick fiberglass rod to defend herself, before throwing a series of violent blows.
"I will never forget his terrifying swings at me with that angry look in his eyes, while I did my best to block his blows," Robyn said. "He got me a few times, one of them being really hard on my upper right thigh. Then, he pushed me into a ditch and drove off. Stunned, I walked a good amount of that dirt road, ashamed and embarrassed as I glanced toward houses, wondering if anyone saw."
Tim eventually turned back for Robyn, masquerading as her "rescuer." He apologized and cried, and Robyn was convinced that the man she loved wanted to change.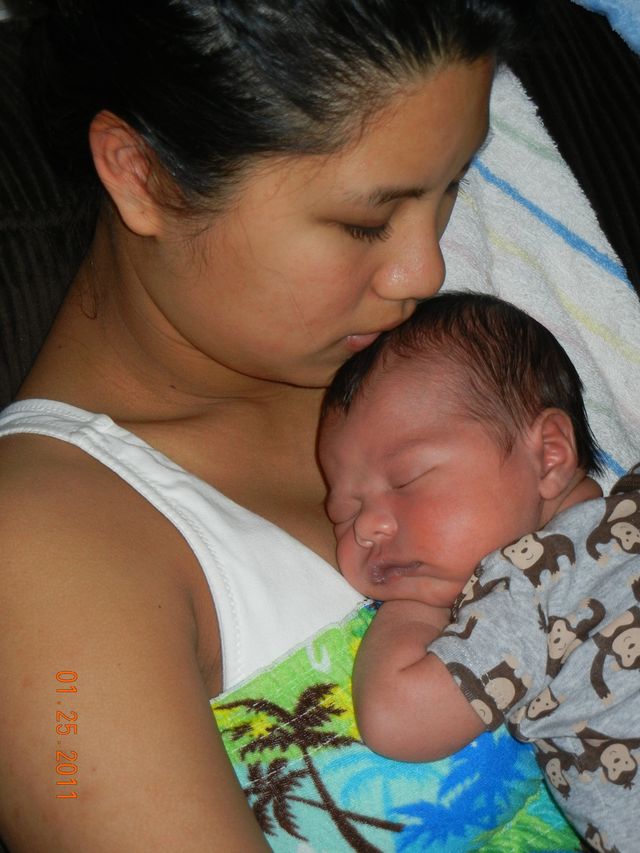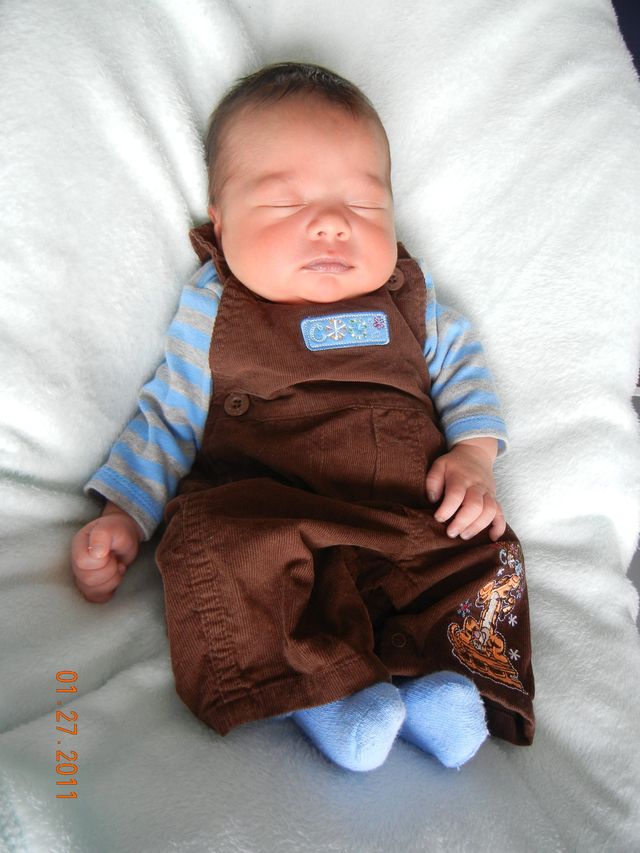 Before long, the cycle continued. Tim even pushed boundaries with his controlling behavior in public, all the while upholding that the couple would get married. When Robyn tried to break off the engagement, he duct-taped Robyn's wrists and ankles and left her laying on their apartment floor while he heated a metal spatula on the stove.
"He shoved a bowl right by my face and sizzled the spatula in the water," Robyn said. "In a scary tone, he said, 'Now imagine how hot that'd feel on your skin,' and then acted like I was the crazy one to think he'd do such a thing. He threatened that I wasn't allowed to break up with him, and if I did, he'd come after me. He also threatened my family's lives, to my face, not theirs."
A Shock Discovery
Part of Tim's abuse was his constant demand for sex, Robyn said. When she told her fiancé she wanted to honor God and wait for marriage, Tim said he would take what he was not being given.
"He violently raped me," Robyn said. "I felt so helpless, fearful, and broken."
After the rape, Robyn held a blade to her chest and considered driving it in. Her suicidal impulse dissolved upon making a shock discovery: she was pregnant. Panic and deep shame were quickly taken over by a stronger impulse.
"Something within my heart and soul shifted," she said. "I felt protective, I regained purpose, and was given a glimmer of hope amongst the engulfing darkness. I didn't feel alone anymore; it was me and this new human, bonded closer to me than anyone else. I asked God to cover and protect us and create a way to safety. The continuing of the pregnancy wasn't the debate; for me, it was staying as safe as I could for my son's sake so nothing would hurt him."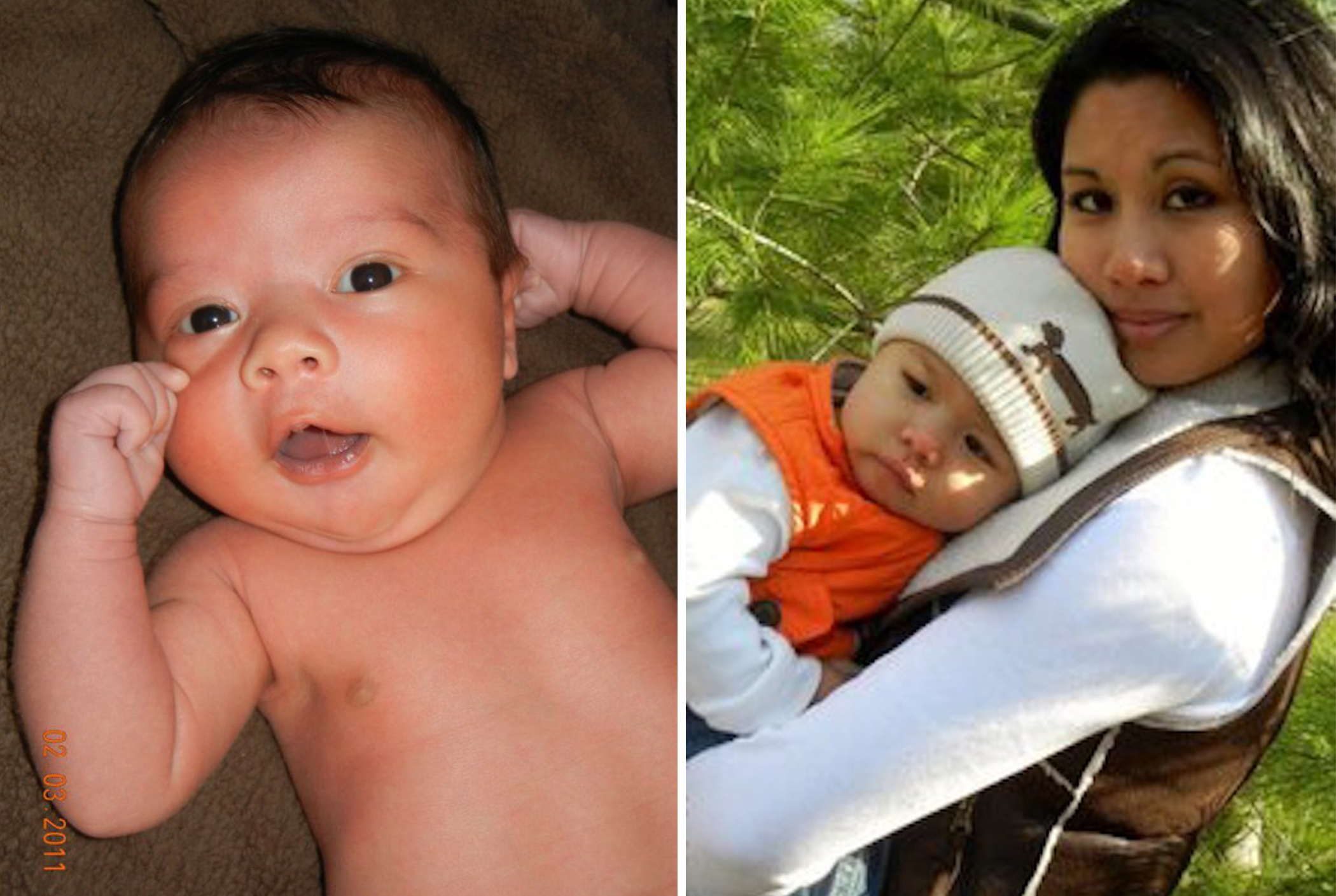 Robyn's pregnancy did not stop her fiancé's wrath. At 3 1/2 months pregnant, she was subjected to a beating with a fiberglass rod in the field behind their college.
"He wanted me to fight, and I just wanted to protect my baby," Robyn said. "My ex expressed he had hoped my baby would've died. That's horrible, that's abuse leading to murder; a uterus and belly skin didn't make my precious baby any less of a baby! I believe God protected us both that night."
Two weeks later, Robyn and Tim tied the knot and their guests were none the wiser.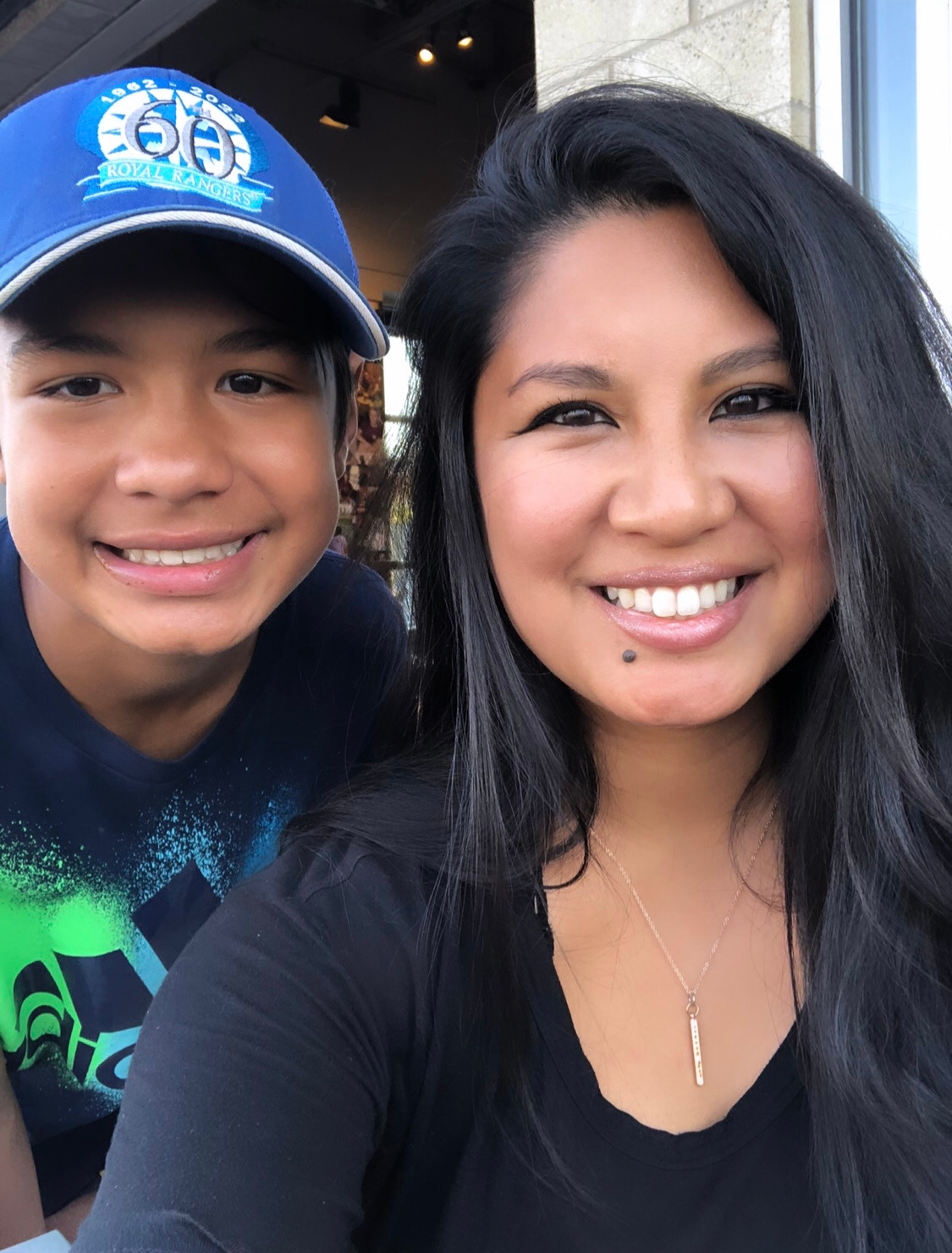 Wonder and Warmth
Gurgling, happy baby AJ was born on Jan. 15, 2011. Robyn gave birth without Tim present since he had enlisted for basic training to join the U.S. Air Force. The new mom was relieved to hold her beautiful baby and bond with him, uninterrupted.
She went back to her parents' house, who wrapped her in love and care, as did the family's local church community.
Robyn said: "I never knew how a mother's heart could feel actually giving birth and holding your baby. It was full of wonder and warmth, and everything good and beautiful. It gave me a new perspective on how God's love for us is, when he looks at us as his own."
When Tim came home from failed basic training, the spell was broken, and Robyn was forced to return to their marital home. The abuse continued. Some days, Tim would feed his wife nothing but a doughy mixture of water, flour, and salt, sometimes baked. AJ had WIC supplemental nutrition and breastmilk until his malnourished mom's supply ran out.
The last night Robyn ever spent at their house, Tim choked her. She fled to her parents and told them everything.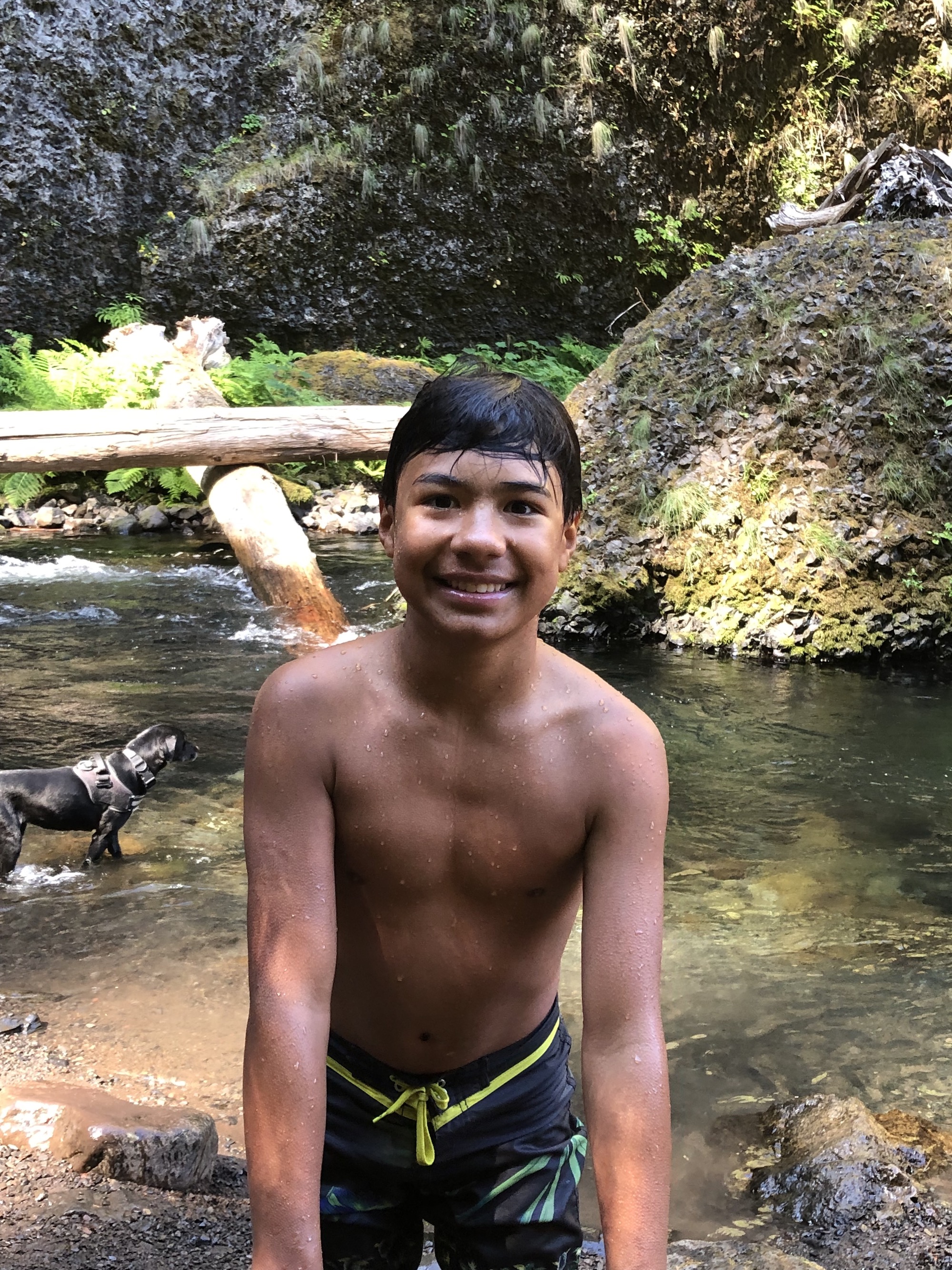 "He stalked me in the night," said Robyn, whose father kept Tim outside their house and called the police. As a united front, Robyn's family threatened a restraining order, and a church member invited Robyn and AJ into her home where Tim wouldn't find them.
"I slept peacefully that night, though I worried for my parents. But at least they understood what he was capable of," Robyn said.
Life Is Precious
In the safety of her parents' home, Robyn was able to reminisce about the nature walks, berry picking, horse riding, cow milking, and sewing, swimming, and painting lessons of her happy childhood. She remembered the missionary who had cared for her before her adoption was finalized, and thanked God for the love she was blessed with that informed her later choices.
Robyn is glad that she never thought about aborting her son. "AJ is one of the sweetest, most caring kids you will ever meet. I'm so proud of my son and I will shout his worth and who he truly is from rooftops!" she said.
"I want women to know they can cling to and attain hope. I want people to know how intricately precious life is, regardless of circumstances. There are many adults who have been conceived in rape; they struggle with their own value, and others have said the worst of things to them. I also want my message to reach their ears and hearts."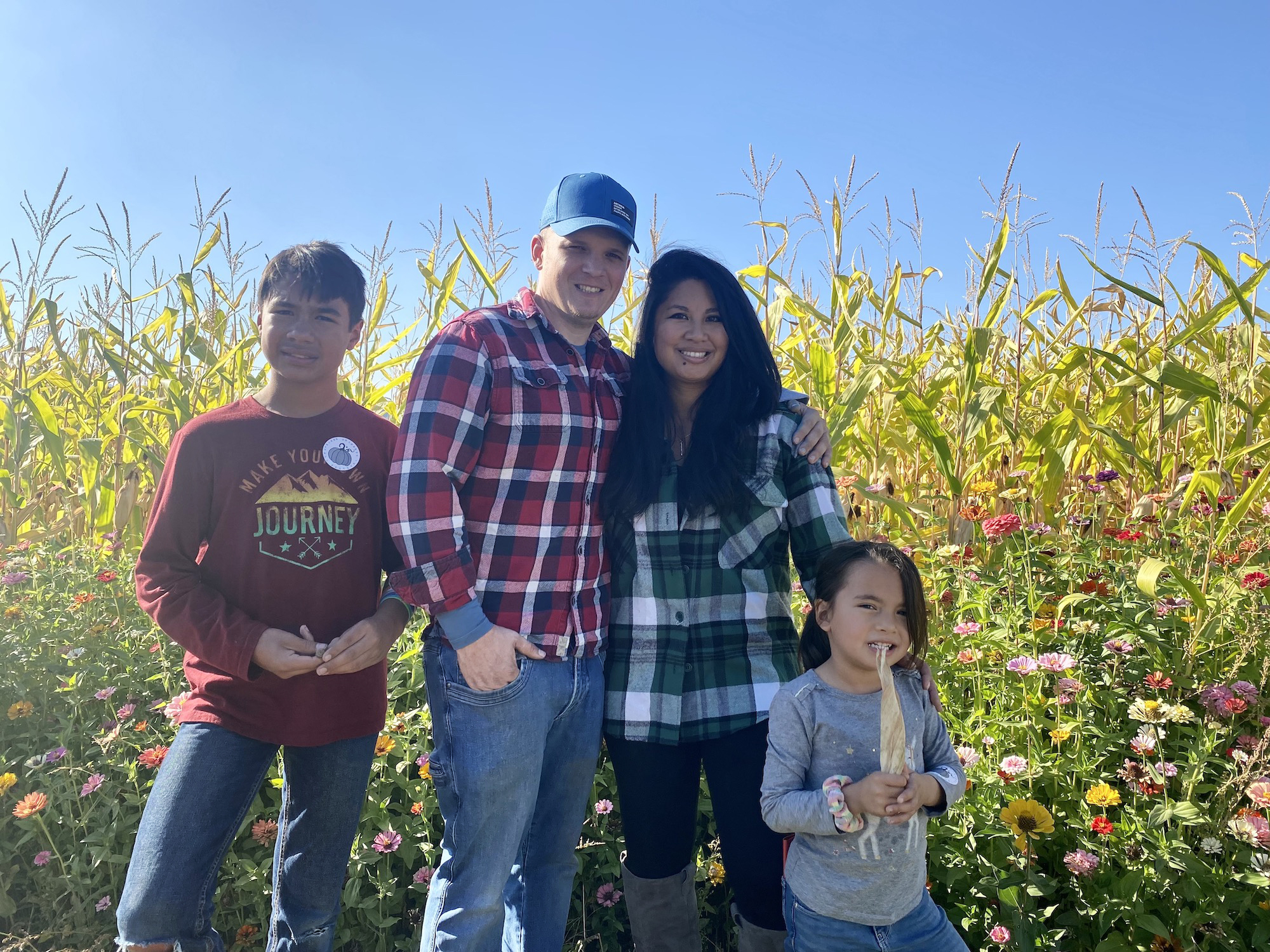 In recovering from her abusive past through the love of God and her family, Robyn prayed for a father figure for AJ. She found one in a man named Josh, whom she married in 2013. Another of Robyn's prayers was answered when Josh legally adopted AJ as his son.
"God placed Josh, my husband, into our lives while AJ and I were living with my parents," she said. "We lived in Colorado Springs for a few years before moving to The Dalles, Oregon, in 2016. Both our families are here and we spend a lot of time with both."
Robyn's dad and Josh's mom, also a pastor, co-officiated the couple's wedding. The missionary who cared for Robyn before she was adopted read a prayer blessing at the ceremony.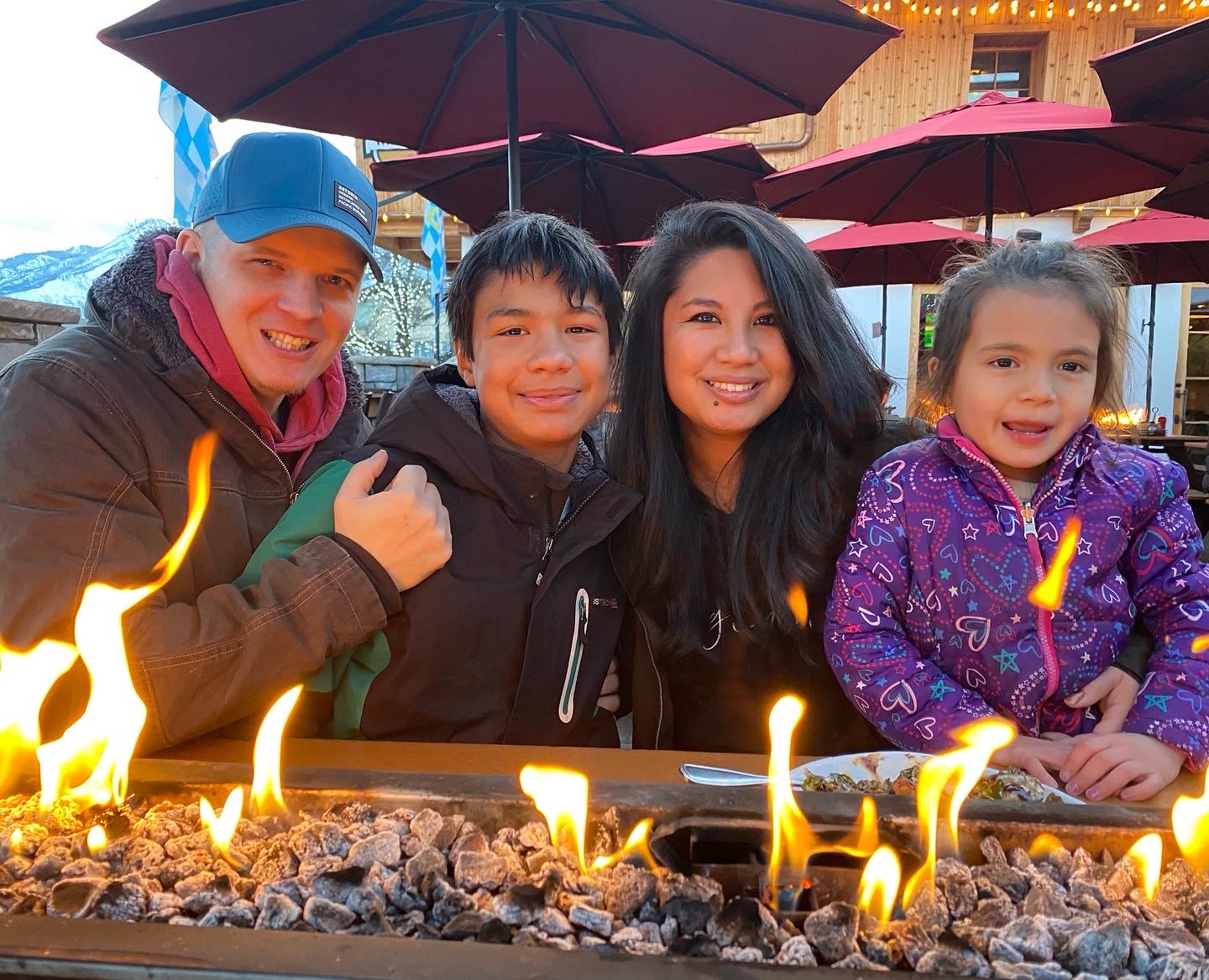 "I couldn't have imagined my life today. Though I knew what God could do, it was hard to see past my feelings, brokenness, and shame. But there is healing and you are never too far gone, nor unworthy," Robyn said.
"People struggle with valuing life when they themselves don't feel valued," she said. "Some need to see that love lived out and exemplified in our communities, and others need to feel loved. Pour into people. Who is God calling you to reach out to today, even in the simplest of ways? Who has he put on your heart? Be there for them. You can change someone's life."
Share your stories with us at emg.inspired@epochtimes.com, and continue to get your daily dose of inspiration by signing up for the Inspired newsletter at TheEpochTimes.com/newsletter