The Prodigal Son parable is a redemptive story about one person's struggle to resist sin and become a good man. It's a universal tale that anyone aspiring to goodness and godliness can relate to—wherein sin, repentance, and forgiveness all play a part in our becoming better versions of ourselves.
As a testament to the parable's enduring appeal, it's the most illustrated biblical parable in art history. Unsurprisingly then, celebrated baroque artist Bartolomé Esteban Murillo painted a series on the subject, which soon will be shown in the United States for the first time.
Murillo was one of the most highly esteemed Spanish artists of his time. For more than 40 years, he created many great religious works. He is perhaps best known for his renderings of the Madonna—in particular, his "Immaculate Conception" painting—and for his endearing works depicting beggar children.
Murillo's Rare Renderings
In 17th-century Spain, single biblical scenes, such as the reformed son returning home to his forgiving father, were more commonly seen than series of narrative paintings.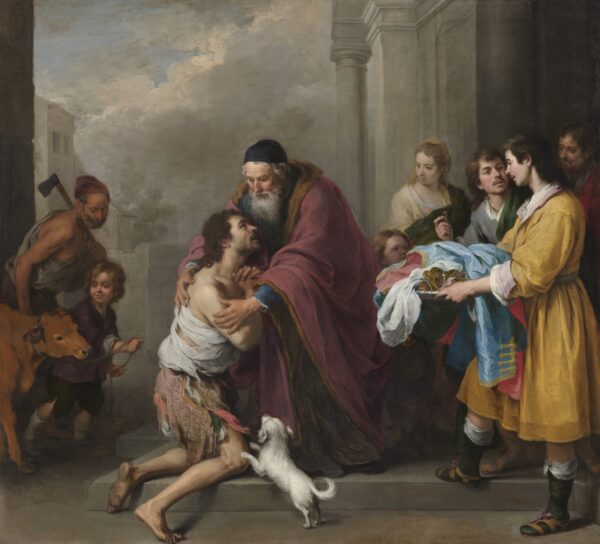 The National Gallery of Art's (NGA's) Murillo painting "The Return of the Prodigal Son" is one example, showing in a single scene the ending of the parable. The father is embracing his son. To the left, a young boy jovially leads a fattened calf to the slaughter to celebrate the son's return. To the right, a man carries a tray with the rich jewel-colored clothes the son will wear once again, now that he is no longer lost.
Not until the 1660s did Spanish art see the Prodigal Son story illustrated in its entirety, when Murillo painted his ambitious series of six narrative paintings—and it's the only series of his paintings to survive completely intact.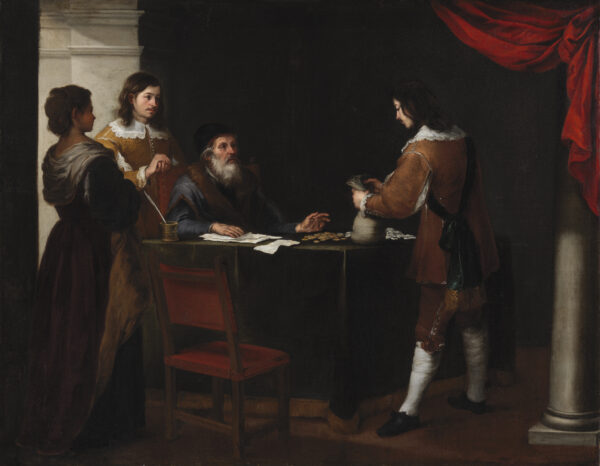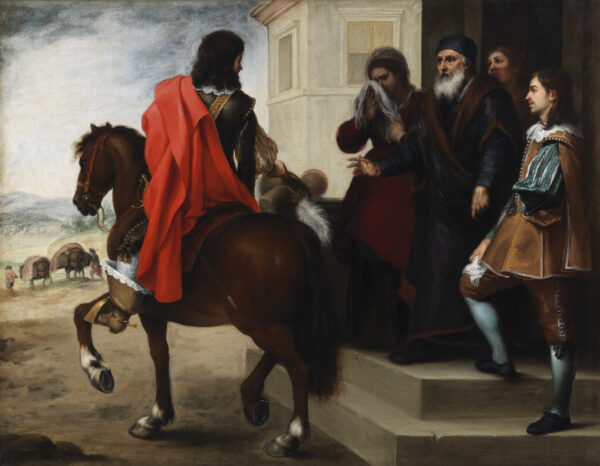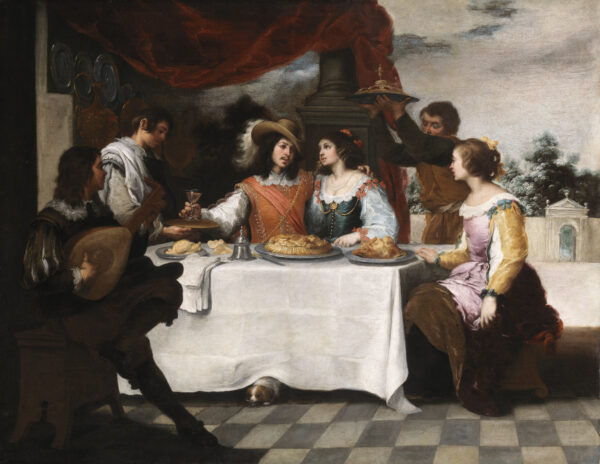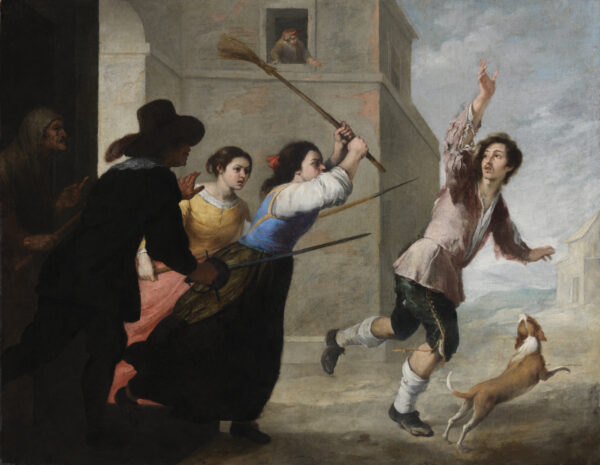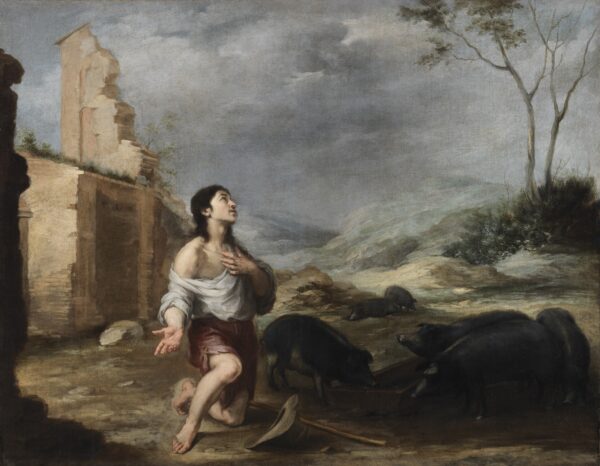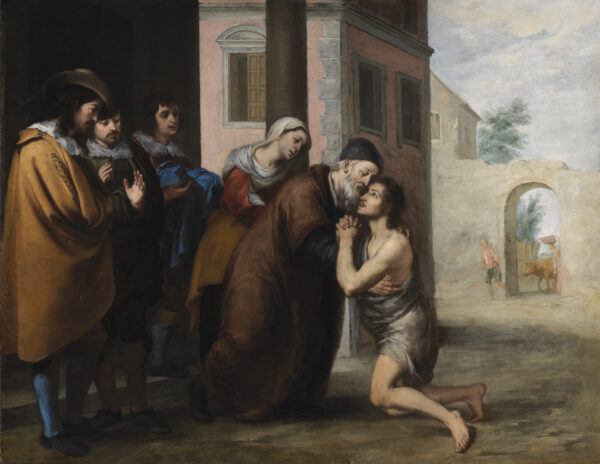 A US First
For the first time in the United States, art lovers will be able to see all of Murillo's Prodigal Son works in the exhibition "Murillo: Picturing the Prodigal Son" at the Meadows Museum in Dallas.
The exhibition was inspired by the National Gallery of Ireland's restoration of the six paintings in the series. The restoration, completed between 2012 and 2018, highlighted Murillo's technique and revealed new insights into his working method. The series will be on display along with "The Prodigal Son Among the Swine" from The Hispanic Society of America and the recently restored "The Return of the Prodigal Son" from the NGA.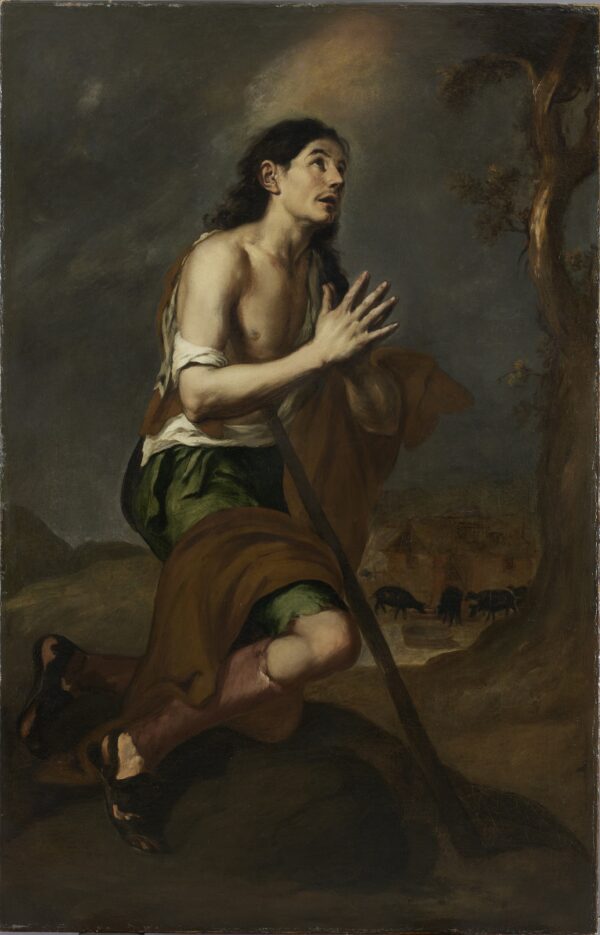 The exhibition also includes Murillo's contemporary sources on the Prodigal Son via 16 engravings and etchings from the NGA and The Metropolitan Museum of Art, and books from The Hispanic Society and Southern Methodist University's Bridwell Library.
Murillo's paintings on the parable are odes to traditional art that, by their very virtue, inspire us to become better versions of ourselves.
The "Murillo: Picturing the Prodigal Son" exhibition will be held at the Meadows Museum in Dallas from Feb. 20 through June 12, 2022. To find out more, visit MeadowsMuseumDallas.org