After the winter darkness, the frosty mornings and the nights spent wrapped in a blanket with a bowl of hot soup in my hands, the rich comfort food and the cold season brassica and squashes that kept us company since autumn—when spring comes, I crave green in the kitchen.
Green is a state of mind. It represents a deeper connection with nature, lighter seasonal meals, and an abundance of spring vegetables, from artichokes to asparagus, from fava beans to fresh peas and agretti, my favorites. You notice the change in the market, in vegetable gardens, and in your cooking habits.
Welcome the new season with these spring recipes with an Italian twist.
On Artichokes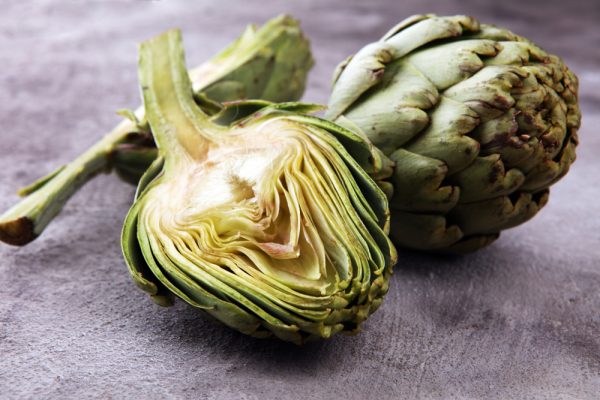 Artichokes lead you from winter to spring. Piled on the market stalls next to cauliflower, Tuscan kale, and broccoli on frosty winter mornings, they are still there months later, when the warmer spring days finally come, along with the fresh peas, bunches of asparagus, and basketfuls of fava beans.
Their sturdy and spiky outer leaves protect a delicate heart, which can be eaten raw, simply dipped in your best extra virgin olive oil and salt. This is what we call pinzimonio, an informal way of eating raw vegetables by dipping them in small bowls of olive oil. Served like this, spring onions, artichoke hearts, and even sticks of celery and carrots or wedges of fennel can open lunch in the garden with your friends, or a more intimate dinner, on a fresh and elegant note.
When I was young, as soon as the warmth of spring woke up the countryside and our vegetable garden, my grandmother would sift through the huge, dusty green leaves of her artichoke plants, searching for the tender new artichokes. Those would often become a risotto, finished with a sprinkling of Parmigiano Reggiano and fresh parsley, or, more often, she would treat us to carciofi fritti.
Those artichoke hearts, battered and fried until golden, are still one of my favorite appetizers, seasoned with flaky sea salt and a squeeze of lemon.
On Asparagus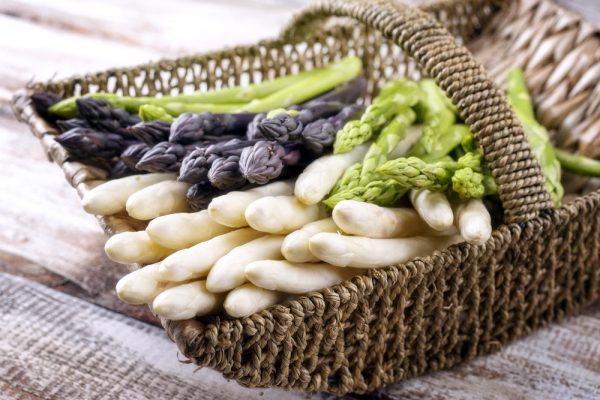 Thick and white, bright green with their tips turning purple, wild and slender—the family of asparagus is wide and diverse.
My father used to love them quickly blanched and dipped in mayonnaise—not a Tuscan habit, but surely delicious. My grandmother would make a frittata out of the wild ones that she would find in the woods.
Now I prefer to grill them until slightly charred. A soft boiled egg; a generous handful of fresh herbs, like mint and rocket; and a drizzle of extra virgin olive oil turn them into a light spring meal. Have some crusty bread ready.
On Agretti, Monk's Beard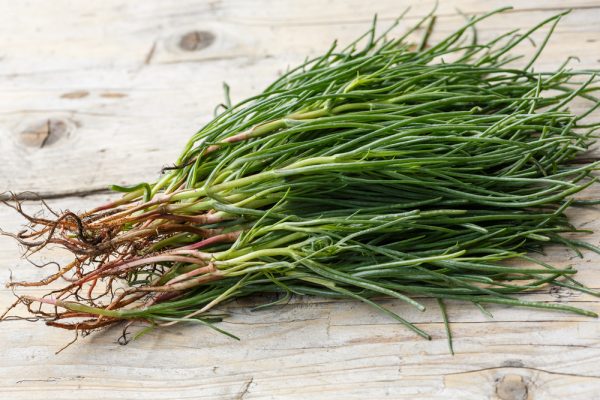 Their scientific name is Salsola soda, but they are also known in Italy as barba di frate, or monk's beard. They grow in sandy seashores along the Mediterranean coast and are especially popular in Tuscany, even though I started spotting them at the market just a few years ago.
The leaves of agretti look like chives, and they have a succulent texture with a nice crunch when eaten raw. They have a salty, mineral, slightly lemony flavor, similar to spinach. And just like spinach, they tend to shrink once cooked, so be generous with the amount of agretti you're planning to clean.
Remove their pinkish roots, one by one; collect them in a colander and run them under some cold water to remove the soil; then pile them up in a large pot of simmering water and just blanch them for a few minutes. Drain the agretti and dress them with a bright citronette made with your best extra virgin olive oil and a good squeeze of lemon.
Serve the agretti as a light seasonal side to a grilled fish or a roast chicken; toss them with spaghetti, burrata, and anchovies for a rich pasta dish; or mix them with ricotta and a hint of nutmeg for the filling of a savory spring pie.
On Fava Beans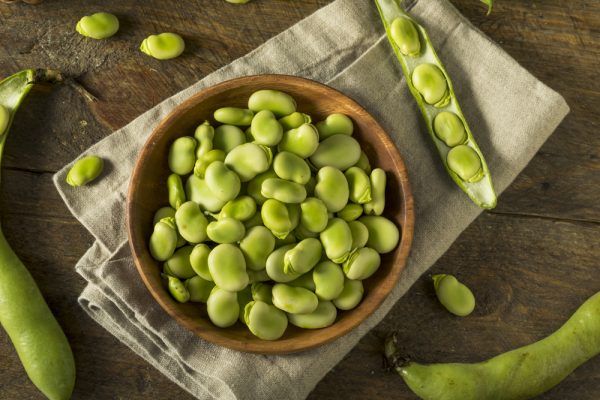 Just like cleaning agretti, one by one, and just like removing leaf after leaf to reach the pale artichoke heart, shelling fava beans is a form of meditation. Spring vegetables require your patience: first to find them at the market after the winter frost, then to bring them to your table.
Fava beans are often the protagonists of Tuscan spring picnics. They end up in baskets along with salami, pecorino cheese, a crusty loaf of bread, and a flask of red wine. Their slightly bitter taste complements the milky young pecorino, a perfect match that can be easily adapted to a sauce for fresh tagliolini or creamy risotto.
On Spring Peas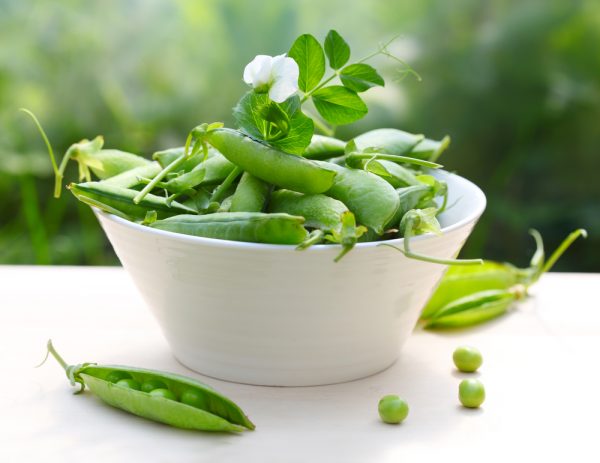 I shelled fresh peas for the first time when I was an adult. I was probably too young to remember when our peas came from my grandma's garden. My mum, on the other hand, had always bought frozen peas. They would come out of a plastic bag and were convenient and very quick to prepare. Those peas, cooked with garlic and sage, were our go-to side dish when spring came, especially on Sundays, along with roast beef or lamb.
Once you try the fresh ones, though, there's no going back.
It is not just the strikingly different flavor, so sweet and delicate. You fall in love with the ritual of shelling them: The almost hypnotic rhythm with which you open the velvety pod that holds a family of shy peas, the soft thud of the peas falling into the salad bowl, their scent of green and spring.
At the market, you can spot fresh peas from a distance, usually piled along with bunches of fresh garlic—a hint for how to cook them. Fresh peas and garlic are a match made in heaven, one that stars in a typical Florentine side dish: piselli alla Fiorentina.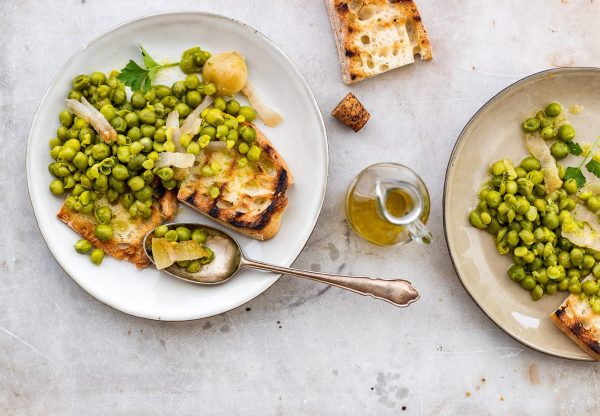 Piselli alla Fiorentina, Florentine-style Fresh Peas
This is a seasonal recipe usually associated with Florence and spring.
Guido Peyron, a Tuscan painter and a gourmand born in Florence in 1898, talks about Piselli alla Fiorentina in his book, "Note sulla cucina e altre cose" ("Notes on Cooking and Other Things"). Paolo Petroni, a contemporary cookery writer and true connoisseur of the cuisine of Florence, also mentions piselli alla Fiorentina in his book, "Il vero libro della cucina Fiorentina" ("The True Book of the Florentine Cuisine").
These peas are a spring side dish that well represents the Florentine love for well-cooked vegetables, stewed over low heat for a long time. This is how you extract all the flavors from vegetables, to create a dish that requires bread to eat it and especially to mop up all the flavorful olive oil left at the bottom of the saucepan.
At Easter, piselli alla Fiorentina is usually served as a side dish to roast lamb, but it also makes a delicious sauce for pasta.
Makes enough for 4 people
2 1/4 pounds fresh peas, about 3/4 pound once shelled

3 tablespoons extra virgin olive oil

2 cloves fresh garlic

1 sprig parsley

1 teaspoon sugar

Salt and freshly ground black pepper, to taste

2 cups water

1 3/4 ounce pancetta, cut into thin strips
Shell the peas and collect them in a bowl. Add the peas, olive oil, garlic, parsley, sugar, salt, and pepper to a saucepan.
Cover the peas with water and simmer over low heat for about 40–45 minutes.
When the peas are almost ready, add the pancetta and let it cook with the peas for a few more minutes.
Remove the peas from the heat and set them aside for about 10 minutes before serving.
Giulia Scarpaleggia is a Tuscan born and bred food writer, food photographer, and author of five cookbooks, including "From the Markets of Tuscany." Find her online at her blog, JulsKitchen.com.