Greece's biggest island, Crete, has a tradition of viticulture that reaches back as far as the early Minoan Civilization, almost 5,000 years ago. Their winemaking culture flourished up until the Venetians inhabited the island, then almost melted into obscurity when the Ottomans came to rule.
Today, one of the world's best-loved tourist destinations is resurrecting that exquisite tradition. Highly unusual and stylistic wines are emerging from the PGI Crete zone.
Cretan author Nikos Kazantzakis wrote in his novel "Zorba the Greek": "I felt once more how simple and frugal a thing is happiness: a glass of wine, a roast chestnut, a wretched little brazier, the sound of the sea. Nothing else."
Indeed, there is a magic to this island that only legends like Kazantzakis can describe. Situated at the southern edge of the Aegean Sea, Crete is a place where legends, history, culture, and tradition blend with the soft Aegean and Cretan Sea breezes that nurture a rare viticultural environment. The unique climate, the special character of the soils here, and a resurgent dedication to perfecting winemaking have brought forth epic new wines.
The PDO-level appellations of Peza, Arhanes, Dafnes, and Sitia, along with the six regional appellations of Chania, Heraklion, Kissamos, Lasithi, Rethymno, and Crete overall, produce wines nothing short of sensational. For devoted oenophiles in search of a new reason for devotion, here is a stupendous trio.
Manousakis and the Nostos Wines
Situated in the sloping hills of Chania Prefecture in Vatolakos, the Manousakis vineyards stretch beneath the White Mountains at an altitude of 1,050 to 2,000 feet above sea level. The manifestation of a dream of one of Crete's wine visionaries, Theodore Manousakis, this respected Cretan winery is now run by Afshin Molavi and his wife Alexandra Manousakis, one of the three daughters of the founder. Their Nostos Wines are emblematic of the best the region has to offer, a near perfect synergy between traditional organic winemaking ideals and youthfully exuberant new-age viticulture.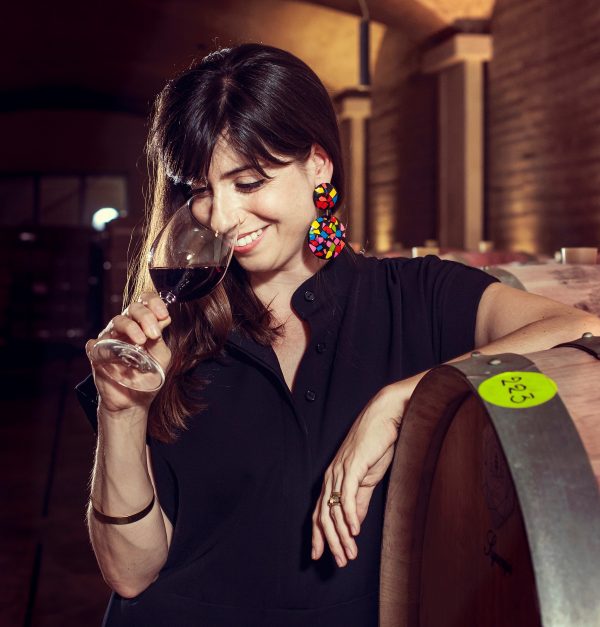 The Manousakis philosophy is inextricably tied to the concept of terroir, the French idea for describing a particular environment's effect on a crop's characteristics. There is a deeper meaning, however, which Alexandra Manousakis conveyed to me in a letter the other day. That is, the fact that the people of the island, together with its geographical and environmental features, play a huge role in defining the unique fingerprint Crete places on every product.
Manousakis is so passionate about this that she created a whole line of 100 percent handmade products, aptly named "Terroir," imbued with nothing but the finest this island has to offer. From the amazing virgin olive oil, sea salt, and tsikoudia (raki), to the artisan ceramic containers and the packaging, every aspect of their production is genuine Cretan.
As for the Nostos Wines themselves, they carry the ethereal essence of this island's terroir with stunning impact. Manousakis cultivates grapes of the Rhone varieties—Syrah, Grenache, Mourvedre, and Roussanne—as well as the ancient white Cretan variety of Vidiano.
For me, the Nostos Mourvèdre vintages possess distinctive qualities, the most memorable of them being the Manousakis Mourvèdre 2015, a big-bodied wine with an intense nose of ripe fruits and a very long-lasting aftertaste. This dry, dark-red wine is distinctive for its velvet tannins, crisp ripe fruitiness, and bitter chocolate earthiness. It goes perfectly with wild game, such as venison, and is best served at between 60 and 64 degrees F.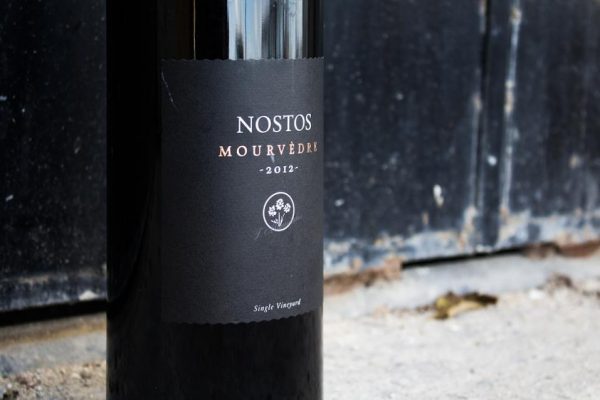 Winery Stilianou, a Lustrous Hidden Gem
Ioannis Stilianou is a perfectionist. I knew this the moment I laid eyes on the fourth generation vintner, in the hills overlooking central Crete and the Lassithi Plateau in the distance. Everything about his boutique winery, hidden behind Kounavi village, whispers "nature."
This is amplified by the fact he and his son George tend by themselves the seven and a half acres of organic vineyards they've planted with only indigenous vines. Using absolutely no irrigation or spraying, Stilianou has managed to create wines of robust intensity and aromas under the intense eastern Mediterranean sun.
Situated at an altitude of between 1,150 and 1,375 feet above sea level, Winery Stilianou would be impossible to find if not for the owner's hand-placed signs all along the road from Heraklion, Crete's capital. The visual imagery of the artisan winemaker personally tacking up over nine miles of signs—it's symbolic of Cretan determination and vigor as well.
Stilianou further differentiates himself by making one of his wines using the traditional method of sun-drying naturally sweet Kotsifali on "tsisveres" (wooden boards), spread on the ground during the day and stacked at night. This method allows for air to flow through and prevent any humidity from affecting the grape harvest.
When I dropped by Winery Stilianou last fall, for a visit and to pick up some bottles of Theon Dora ("God's Gifts") 2017, I was saddened to discover all vintages sold out. I cannot say I was surprised, but missing out on the wine's explosive fruitiness and velvet texture made me truly sad. My wife's grilled sea bream didn't taste the same, I can tell you that.
Made from 50 percent Vidiano, 30 percent Thrapsathiri, and 20 percent Vilana, Theon Dora has a high acidity and alcohol content, with a rich but delicate texture. This wine is best served at 48 to 52 degrees F.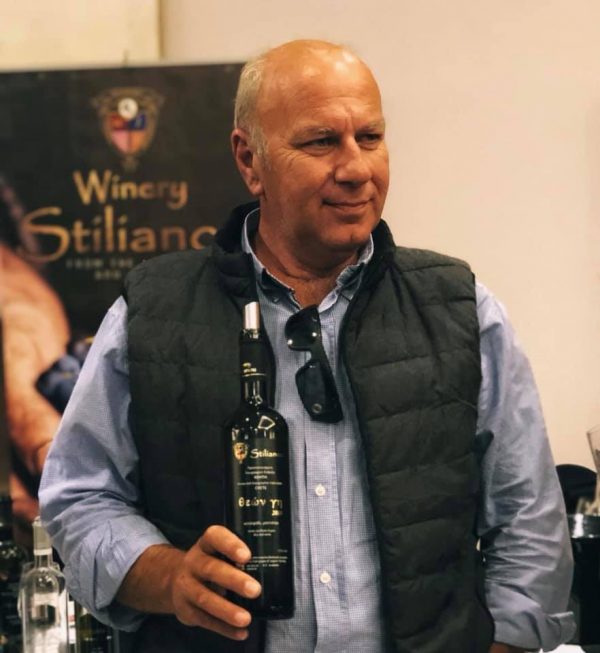 Vine Science at Winery Nikos Gavalas
The Gavalas family vineyards were planted by the great grandfather of the current owner, Nikos Gavalas, back in 1906. If you ever chance a visit to the secluded winery in the hidden hills 45 minutes south of Heraklion, near the tiny village of Vorias, you'll discover Gavalas' modern operation. Production today is a far cry from that of his forefathers' day, when wine was fermented into big storage jars, and then transported in leather flasks to be sold at taverns and stores.
I'll never forget my first meeting with Nikos Gavalas, in 2017. After a tour and an impromptu tasting, as I prepared to head back to Heraklion, something about Gavalas struck me as familiar. Something compelled me to spontaneously gift my straw Stetson cowboy hat to the vintner. This, in turn, prompted him to gift me several bottles in addition to the two he'd already presented to me that afternoon. When I arrived home, I realized he had one-upped me, in giving me two bottles of one of the most complex wines I've ever tasted.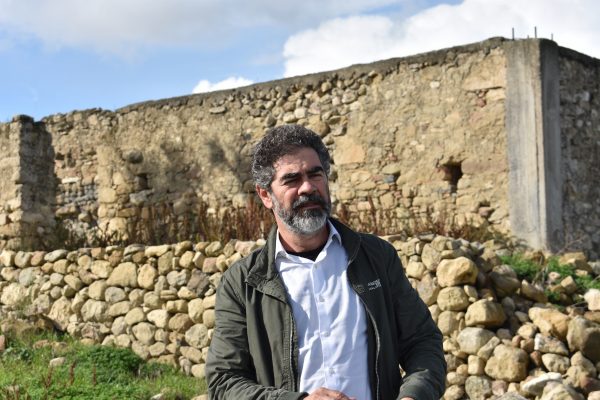 A blend of Cabernet Sauvignon and Syrah, Gavalas' Fragospito Red 2015 is dark ruby-red and full-bodied, with a wonderful fruit presence and very slight astringency. It has a distinct dried fruit, spicy, chocolatey aroma, with a rich taste and slick velvet tannins, and something more I cannot properly convey.
If you never try another wine from Greece, try Gavalas' Fragospito red. Be sure to let it breathe in a carafe for half an hour. Then, enjoy an aroma and a flavor you'll never forget. Fragospito works best at 61 degrees F.
Phil Butler is a publisher, editor, author, and analyst who is a widely cited expert on subjects from digital and social media to travel technology. He's covered the spectrum of writing assignments for The Epoch Times, The Huffington Post, Travel Daily News, HospitalityNet, and many others worldwide.