Originally envisioned as a weekend home away from San Francisco, this sumptuous Ross Valley estate tempts its owners and their guests to never leave. At the center of a unique private enclave, the exquisite 6,160 sq. ft. shingle-style home is surrounded by more than two acres of natural wonders. Listed for $12.5 million, the home was recently updated by acclaimed designer Nicole Hollis. Like the East Coast Hamptons, this California property is all about being spacious, inviting, and homey at the same time.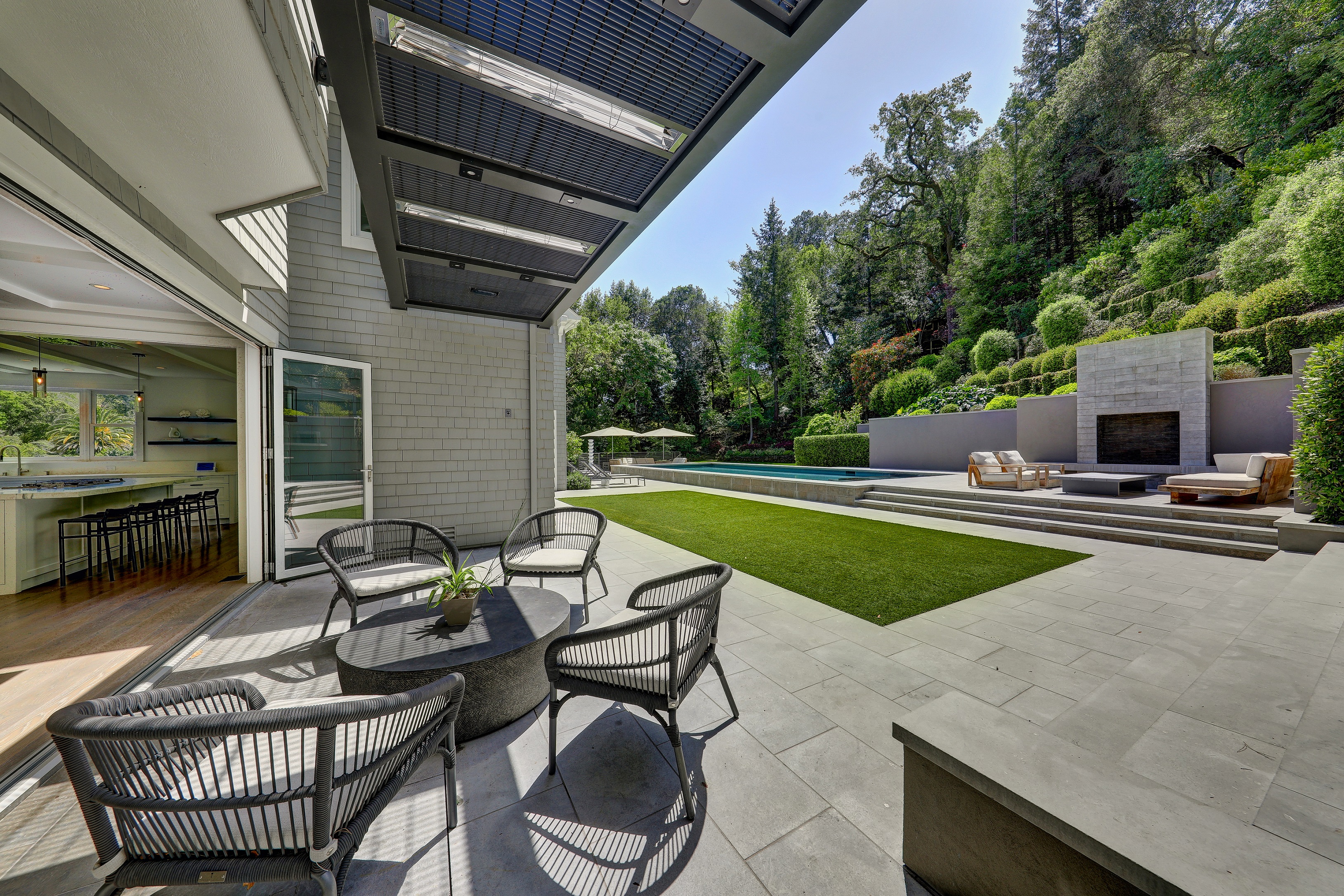 One of the area's most prominent residential estates, 80 Laurel Grove Avenue was designed to be a distinctly American-style place to live and entertain. On the inside, distinctive white marble accents shine beneath chic lighting complimented by extravagant textures to create a sense that you're inside a piece of art. This marvelous home has a total of five luxurious bedrooms, including a brilliant master suite on the upper level. There are also five full and one half baths in all.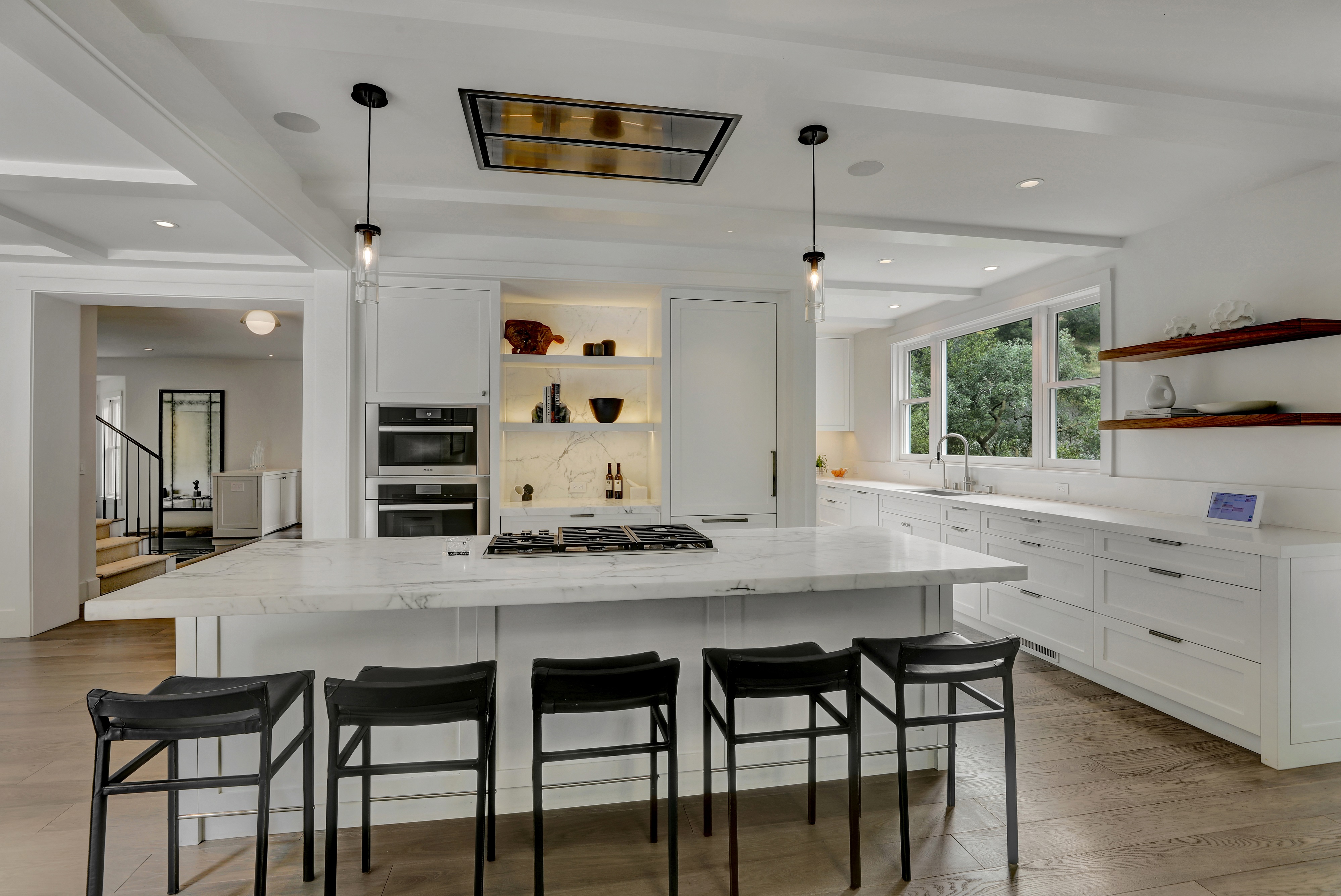 On the ground floor, a grand living area connects indoor and outdoor private and social spaces, all of which were designed on a soaring scale. The double-sized great room flows over into the welcoming dining and kitchen space, where every convenience has been taken into consideration. This level features one bedroom, an office, a media-family room, and a magnificent chef's kitchen with professional-grade appliances.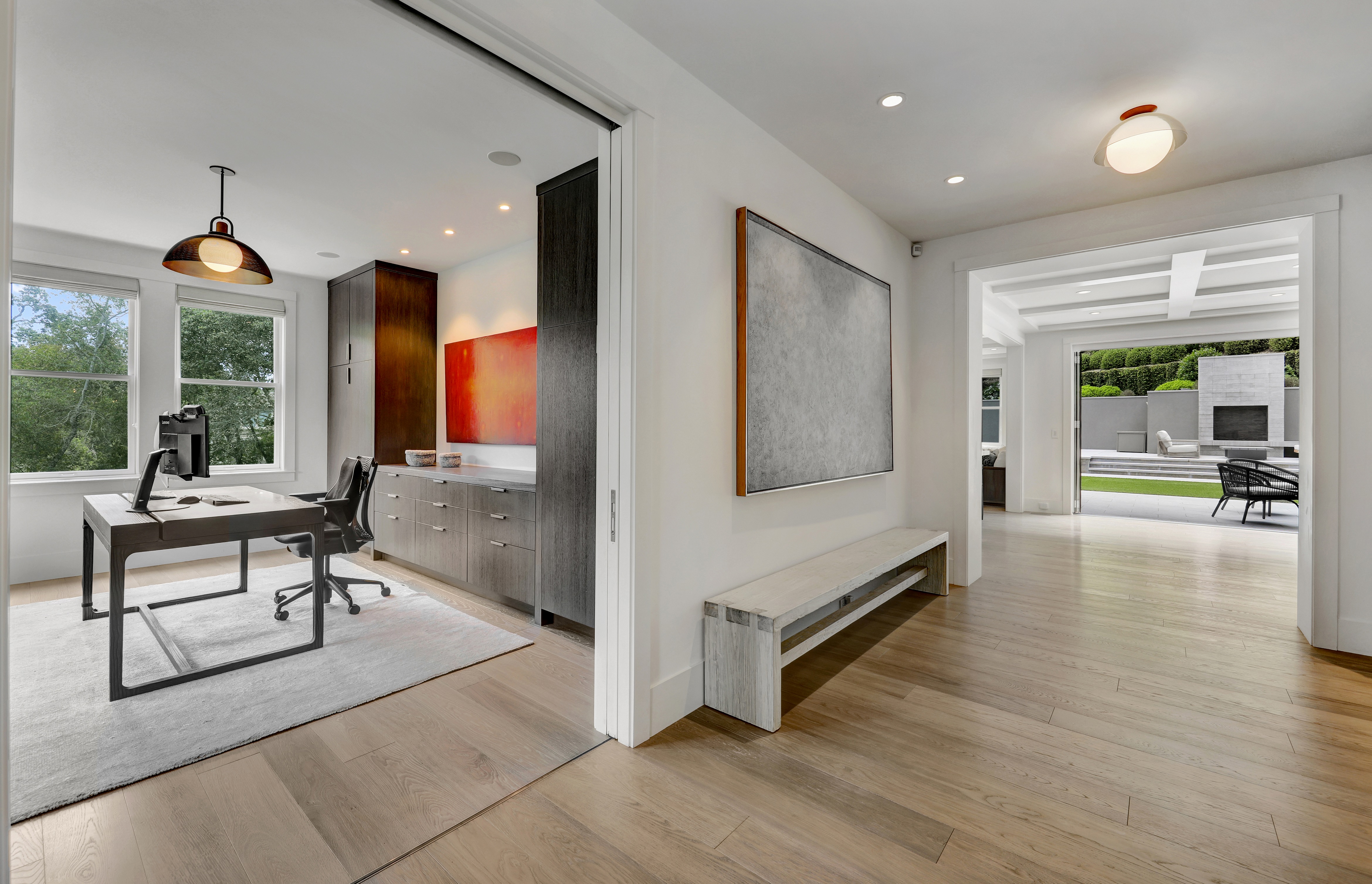 The upper level has four bedrooms, one of which is the master suite, featuring a cavernous custom-designed walk-in closet and a Carrera marble accented bathroom. This level also features laundry facilities and a glass-walled gym overlooking the rear yard, pool, and gardens.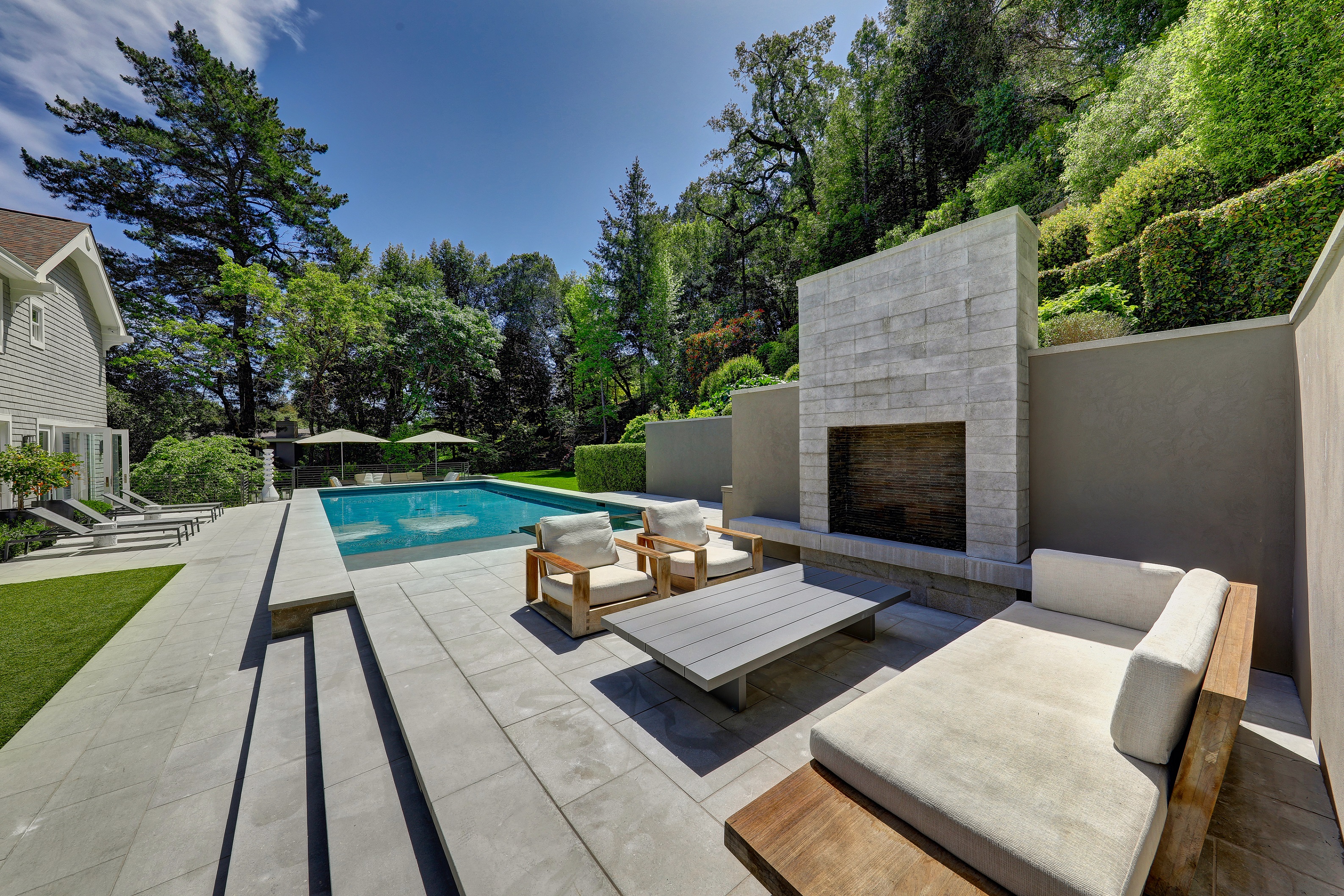 The grounds are improved with a massive in-ground pool with an integrated spa, a fully-equipped outdoor kitchen, and an outdoor fireplace shaded by old-growth trees and surrounded by sprawling lawns. A high-end sound system, kids' playhouse, designer outdoor lighting, and mature gardens add to the enjoyment of this fenced paradise.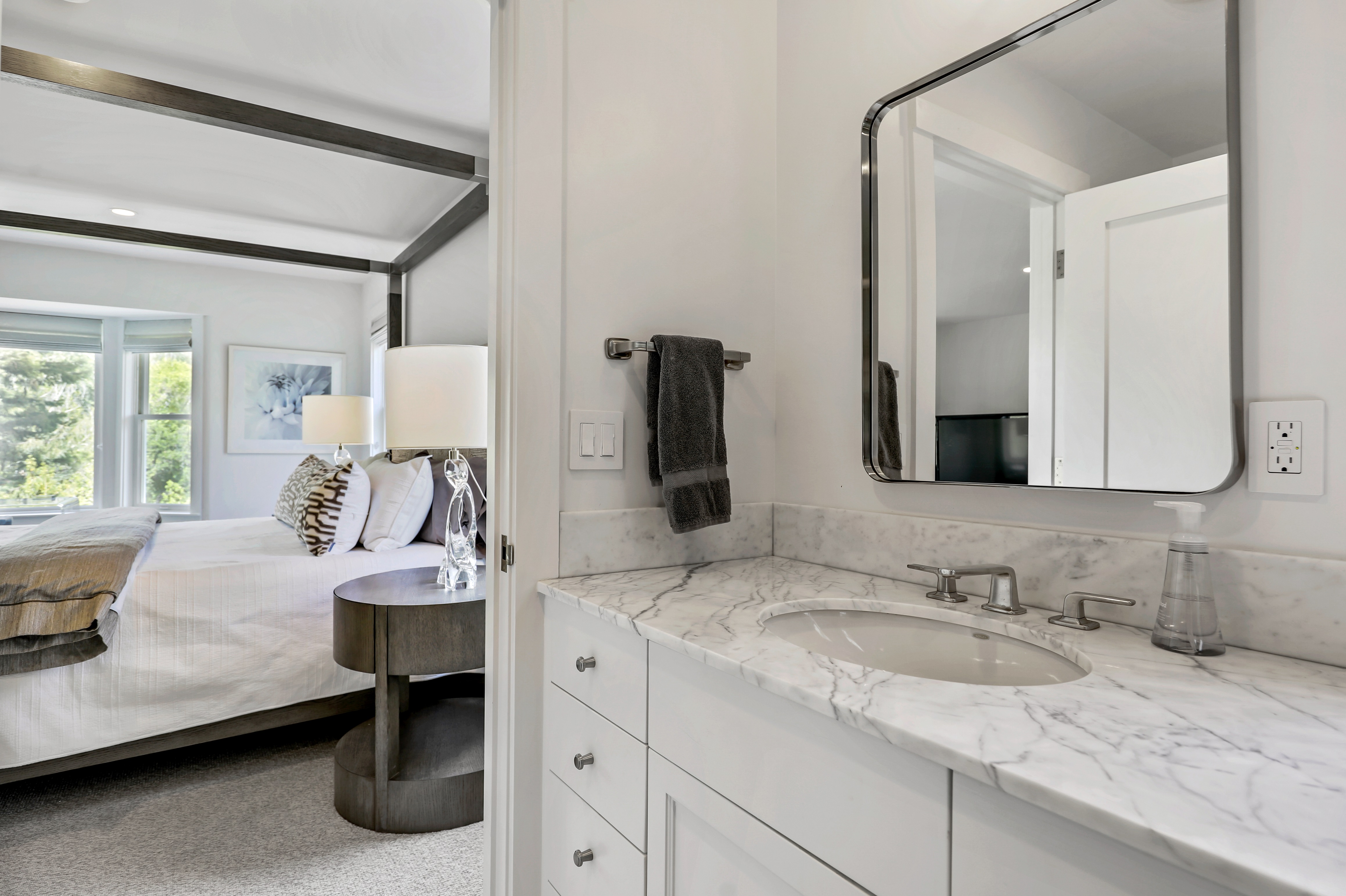 The residence's lower level has a music room, massive storage areas, a two-car garage, and a 900-bottle temperature-controlled wine room. This inviting property is a stone's throw from an extensive network of hiking and biking trails in the Phoenix Lake and Mount Baldy recreational areas of Ross Valley.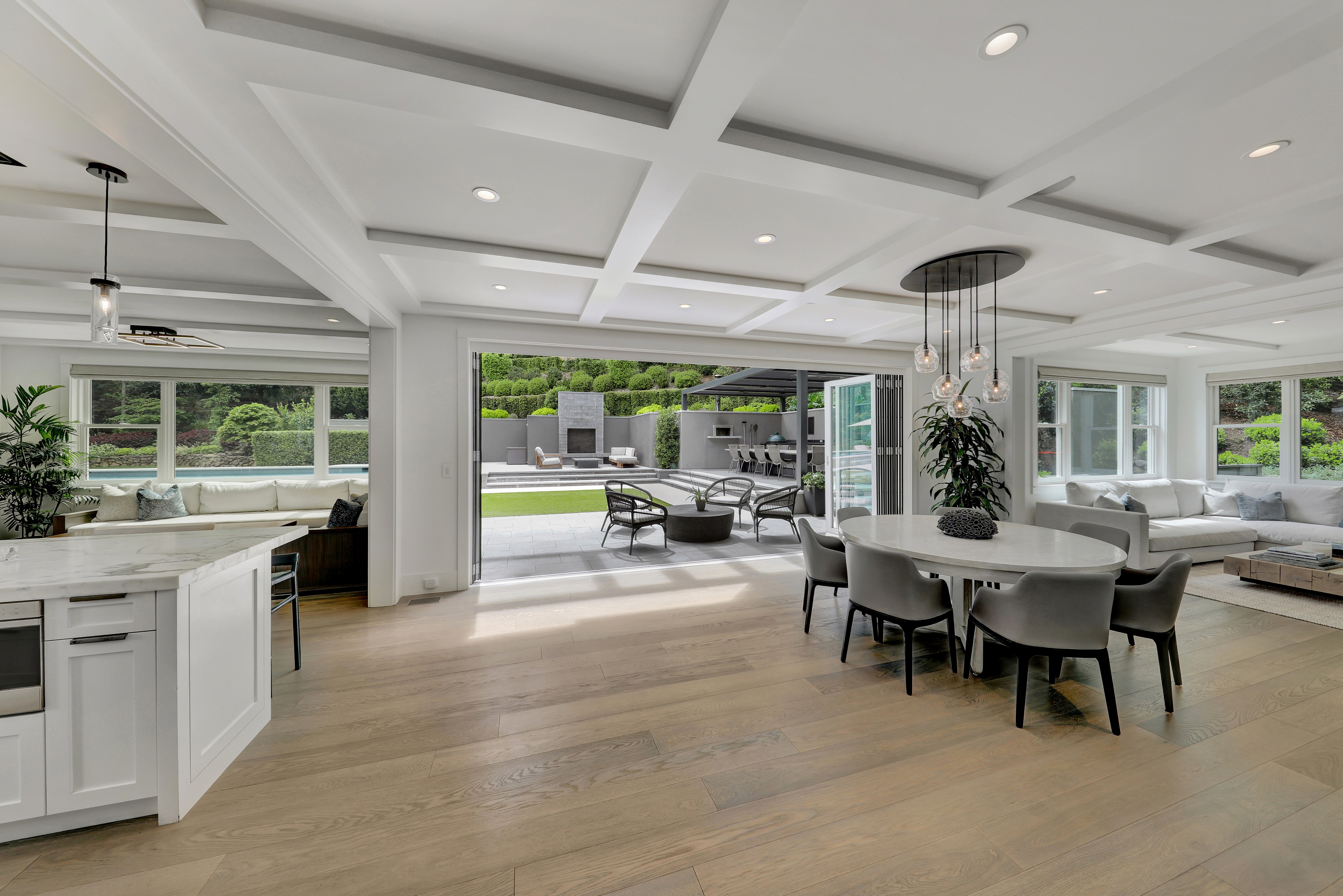 80 Laurel Grove Avenue
Ross, California
$12.5 Million
5 bedrooms
6,160 square feet
2-plus acres
Key Features
– Striking design
– Prestigious location
– Ultimate privacy
– Pool/outdoors features
Agent
The Agency
Tracy McLaughlin
415-699-6680