The internet has spoken: tagliatelle is the best pasta—at least according to Facebook group "Irreverent Italian Memes" (IIM), and not without heated objection.
In a month-long series of posts dubbed the "IIM Pasta Challenge," the group called upon its 275,000-plus followers to determine, via a single-elimination tournament, the best of 16 types of pasta. For each pair that faced off, users cast their votes with Facebook reaction emojis.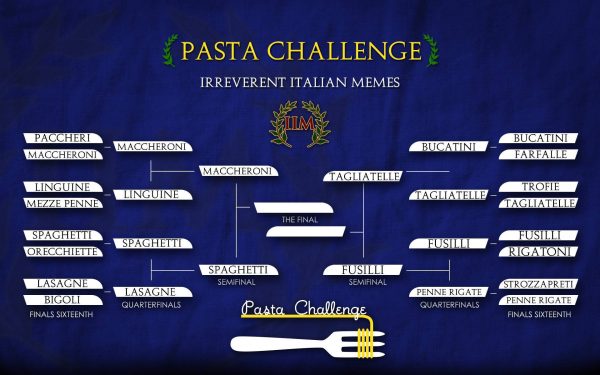 Comment sections ran wild with passionate declarations. When spaghetti and tagliatelle emerged as finalists, users decried the absence of a short pasta representative.
"Embarrassment, shame, dishonor. Choke with your inconvenient and inefficient long pasta. #ImWithFusilli," wrote Cristiano Vu.
Even after tagliatelle was announced as the winner on June 4, the public remained divided.
"You might eat them twice a year," Lorenzo Paci wrote, declaring the trusty and versatile spaghetti the "true moral winner."
Chiara Baschieri, however, sided with the champion. "In a precarious Italy governed by uncertainty, I need something that represents solidity, tradition, constancy. [Only] tagliatelle, the queen of pasta, can give me all of this."