Thanks to pristine beaches, lush nature, and relaxing resorts, the Portonovi real estate development has been crowned "the Monaco of Montenegro." Sitting at the entrance of a natural harbor, this mixed-use destination features a Mediterranean-inspired, Riviera-lifestyle village. It features 218 luxury residences, a helipad, 30 swimming pools, a tennis club, restaurants, shops, an art gallery, and a Chenot Escape Health and Wellness Spa.
This is the latest development from Azmont Investments.
"Portonovi mostly attracts global citizens who want a haven in an idyllic location where they can rest from the everyday crowd. Nested between Boka Bay and mountains, Montenegro is well known. It has quite a unique location which you don't encounter very often," according to the Portonovi village office.
"Residents have everything they might need to live a luxurious, yet tranquil lifestyle. The apartment sizes at Portonovi are considerably larger than many other options. No apartment is the same, be it in size or the view they offer. Every floor plate is individual, meaning that nothing is cookie-cutter."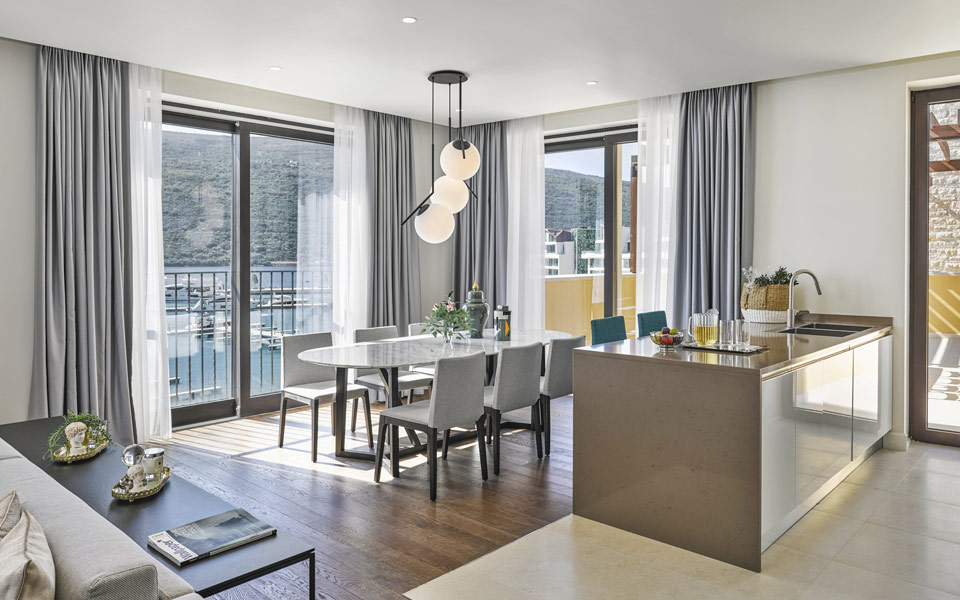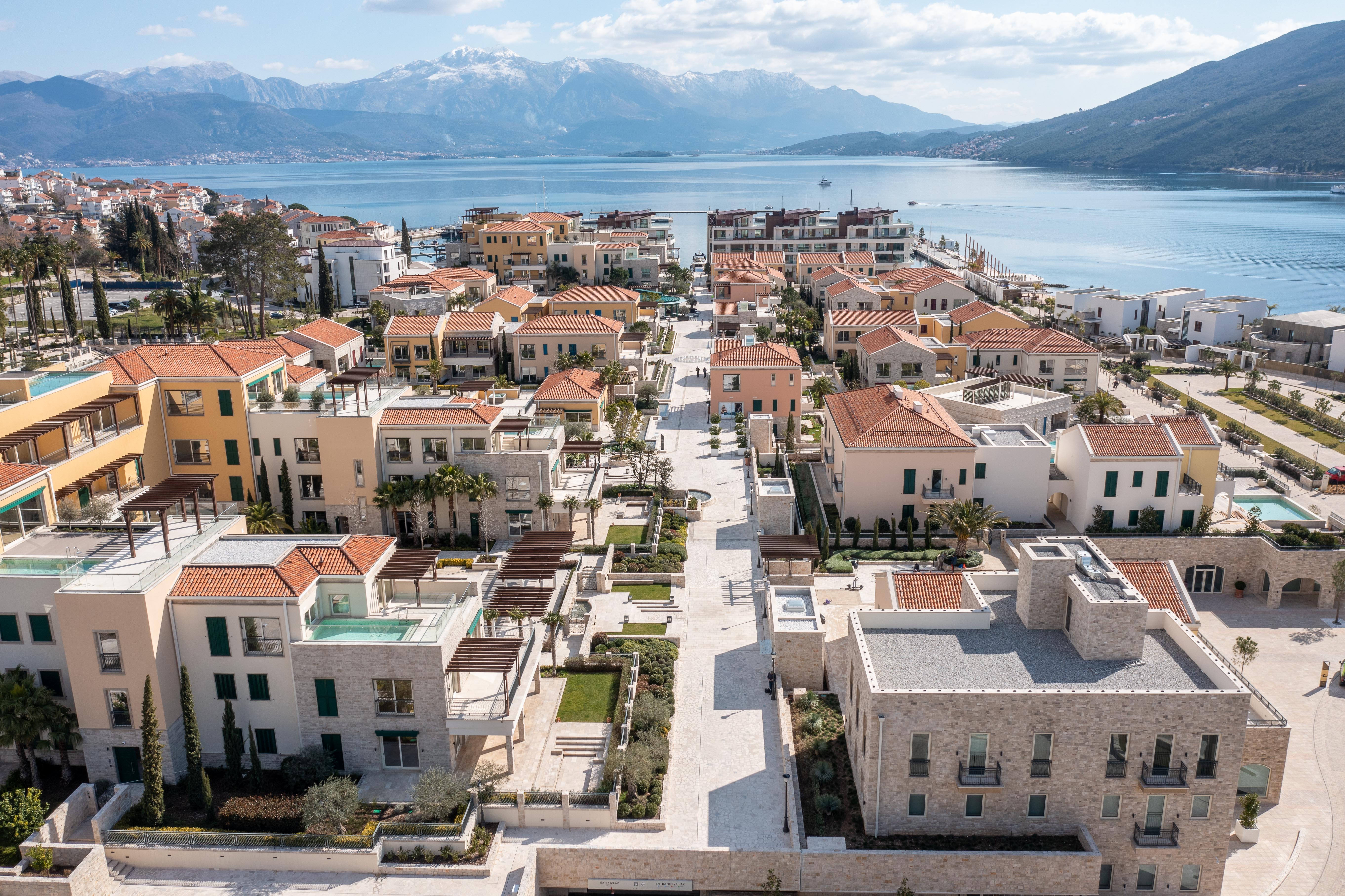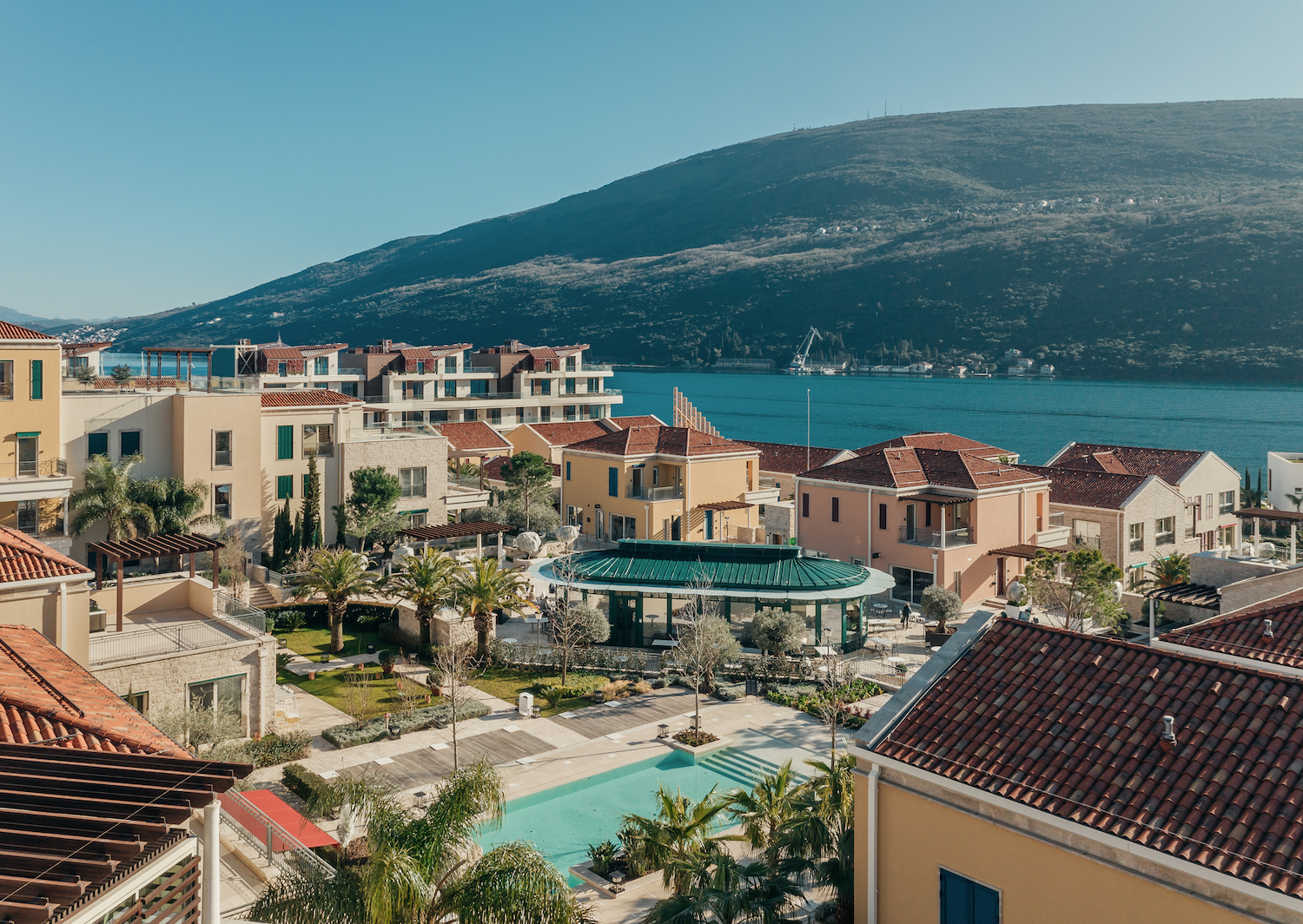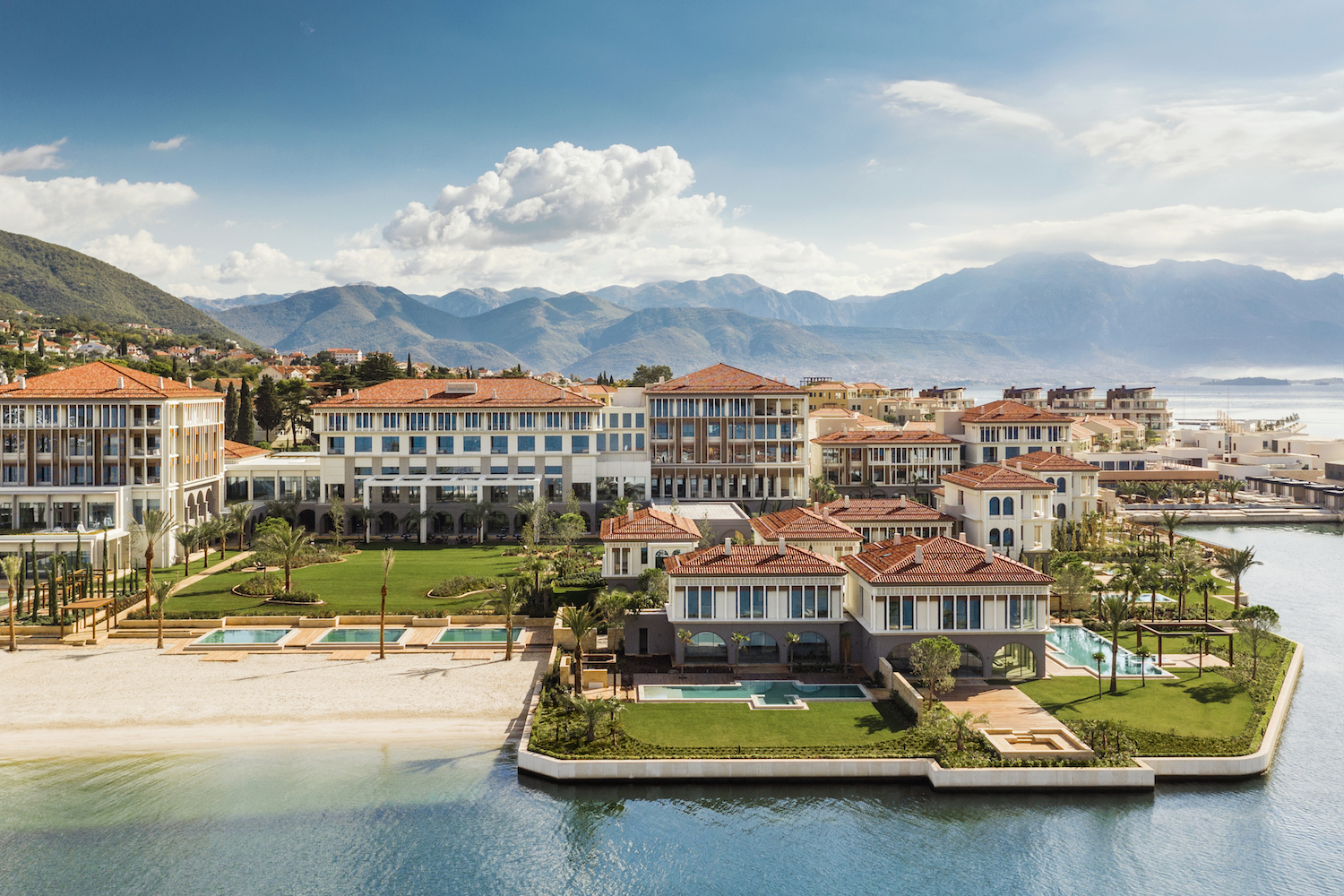 Portonovi and its surrounding idyllic towns are easy to get to from Europe. It's accessible with a 50-minute car ride, and a 40-minute ride from Dubrovnik Airport—or reachable by helicopter.
The government's incentives are bringing international residents to the country. An investment that leads to citizenship is possible. Corporate and income tax are set at 9 percent, while real estate transactions are set at 3 percent, and rental income tax is at 9 percent. The VAT is set at 21 percent, and is refundable on most real estate transactions.
In the surrounding area, Herceg Novi, Kotor, and Perast are all beautiful; it's possible to visit all three in one day or to devote one day to each.
"The Bay of Kotor is filled with quaint medieval towns, beautifully preserved churches, villas, and local taverns locally known as 'konoba,'" says Liset Rios Rodriguez de Kuhar, cofounder of Kotor Private Tours.
Perast is small and picturesque, like a fairytale dream, and Kotor has the old city.
De Kuhar says, "They are gems indeed, a visit to the inner part of the Bay of Kotor is mandatory while in Montenegro. The feeling you get while exploring this area is magical, the sea as calm as a lake, surrounded by dramatic steep mountains and beautiful medieval towns … time goes slow here in the bay. If you feel you had enough of the city life, this would be a perfect place for you."
Visiting
If you're looking for a local restaurant, head to Perla Square. It's beautiful with a nice ambiance. Owner Igor Popovic says, "All of our menu items are inspired by the beauty you will find in Portonovi—a blend of Mediterranean, traditional and modern. We carefully choose authentic produce from small villages located in the hinterland of Herceg Novi, from local families who use traditional production methods to offer our guests the true taste of the Montenegrin cuisine." Fresh Adriatic seafood, steak dry-aged for 35 days, as well as handcrafted cocktails, can be found on the menu.
The One&Only Portonovi is one of the relaxing options for a hotel stay. It sits on the Adriatic Sea, at the entrance of Boka Bay in Herceg Novi. There are villas for purchase. Onsite dining options include La Veranda, Tapasake Club, Caminetti, and Sabia's.