Where can you see some of the tallest trees on earth, dine at a British pub, and relax on a picturesque beach? The answer lies in Marin County, California, about 20 miles north of San Francisco.
My husband and I recently spent the day there, hiking in Muir Woods, lunching at the Pelican Inn, and viewing the scenery of Muir Beach. We had a great day, though there was one outrage and one disappointment. I will come to those presently.
Muir Woods, which is only 558 acres and is named after conservationist John Muir, is filled with redwood trees that tower up to heights of 250 feet. Some of the trees are over 1,000 years old.
There are easily accessible loop trails where visitors can see some of the most famous trees, but my husband and I took a higher trail to leave the crowds behind.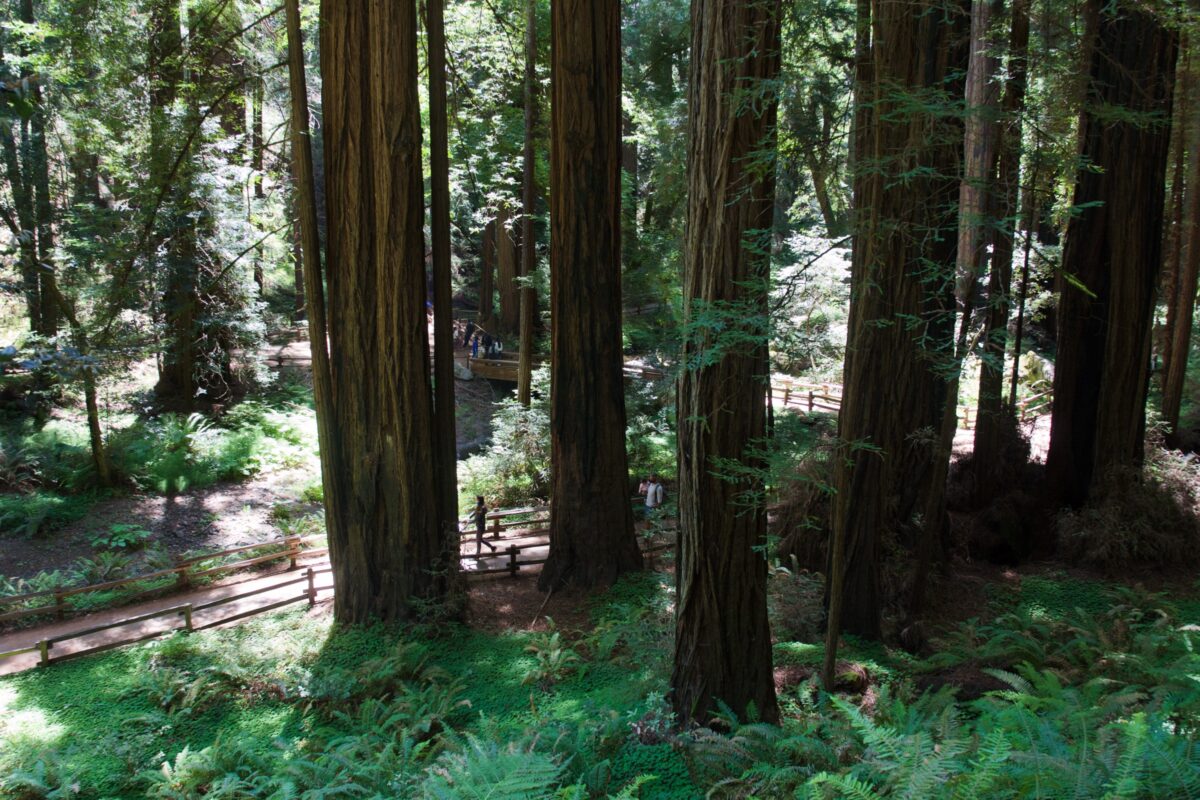 We make a good hiking pair. He keeps me from getting lost, finds restrooms for us, and keeps up the pace, while I point out butterflies or wildflowers or call a halt so we can listen to trees creaking in the wind.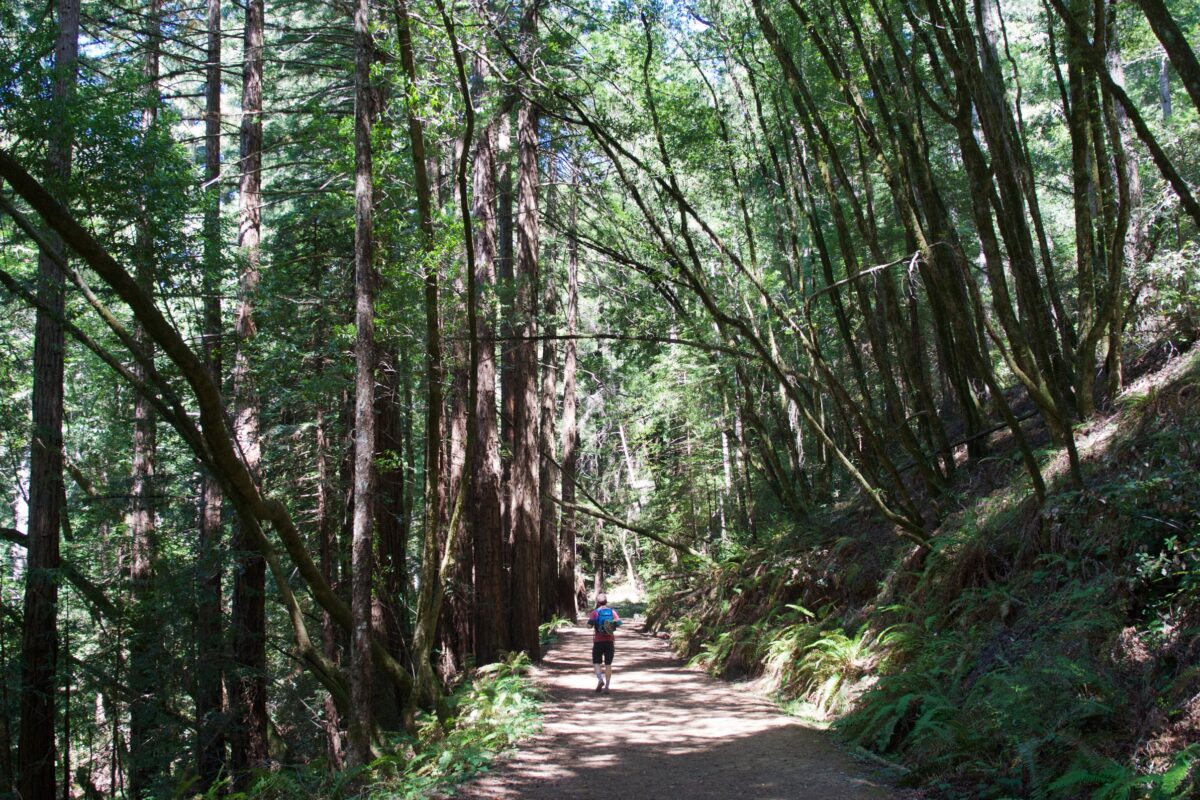 The trails in Muir Woods are well marked, and there is educational signage. Speaking of which, we come to the outrageous part of our day.
There was a sign telling visitors about the founding of Muir Woods and how it was established through the efforts of William and Elizabeth Kent, Gifford Pinchot, and President Theodore Roosevelt (who established more national parks than any other president).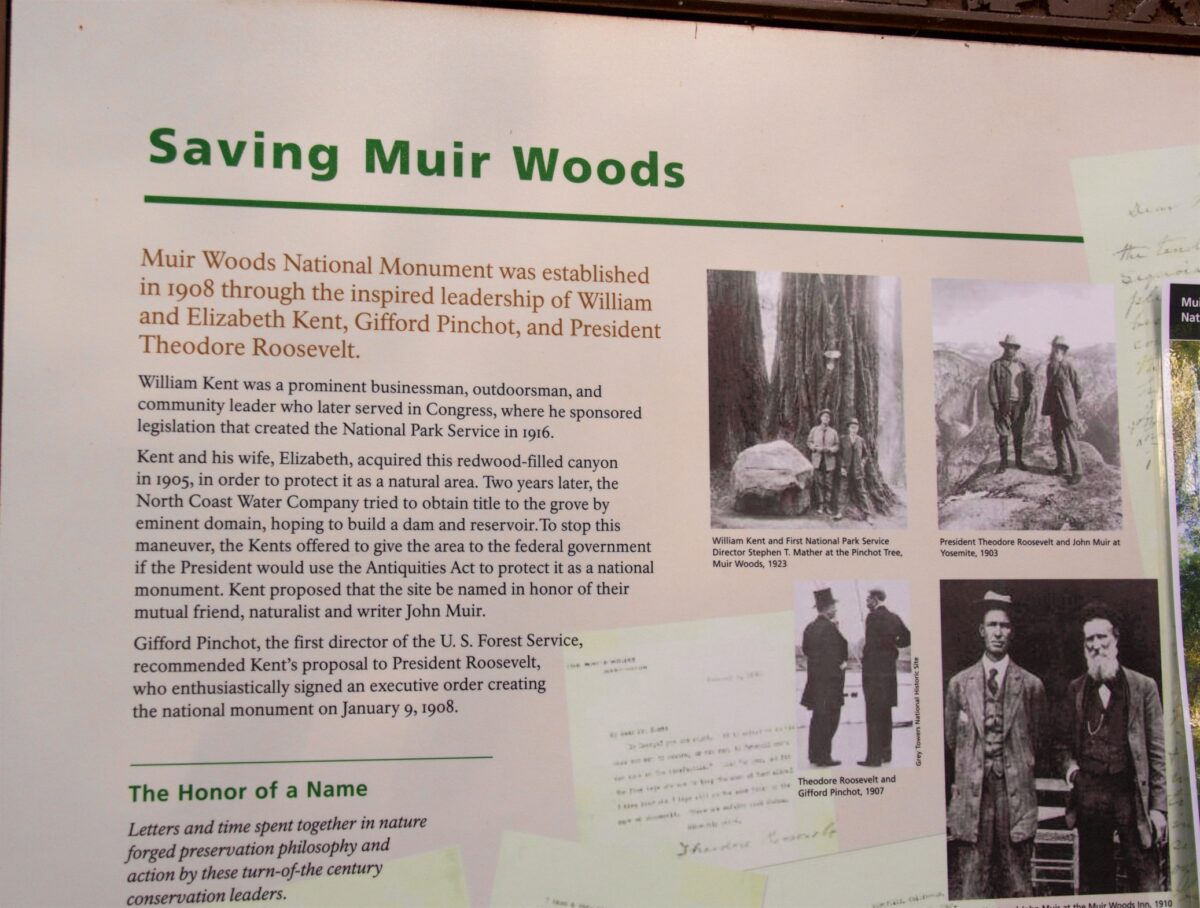 Then there was another sign put up by the National Park Service (NPS). Here it is: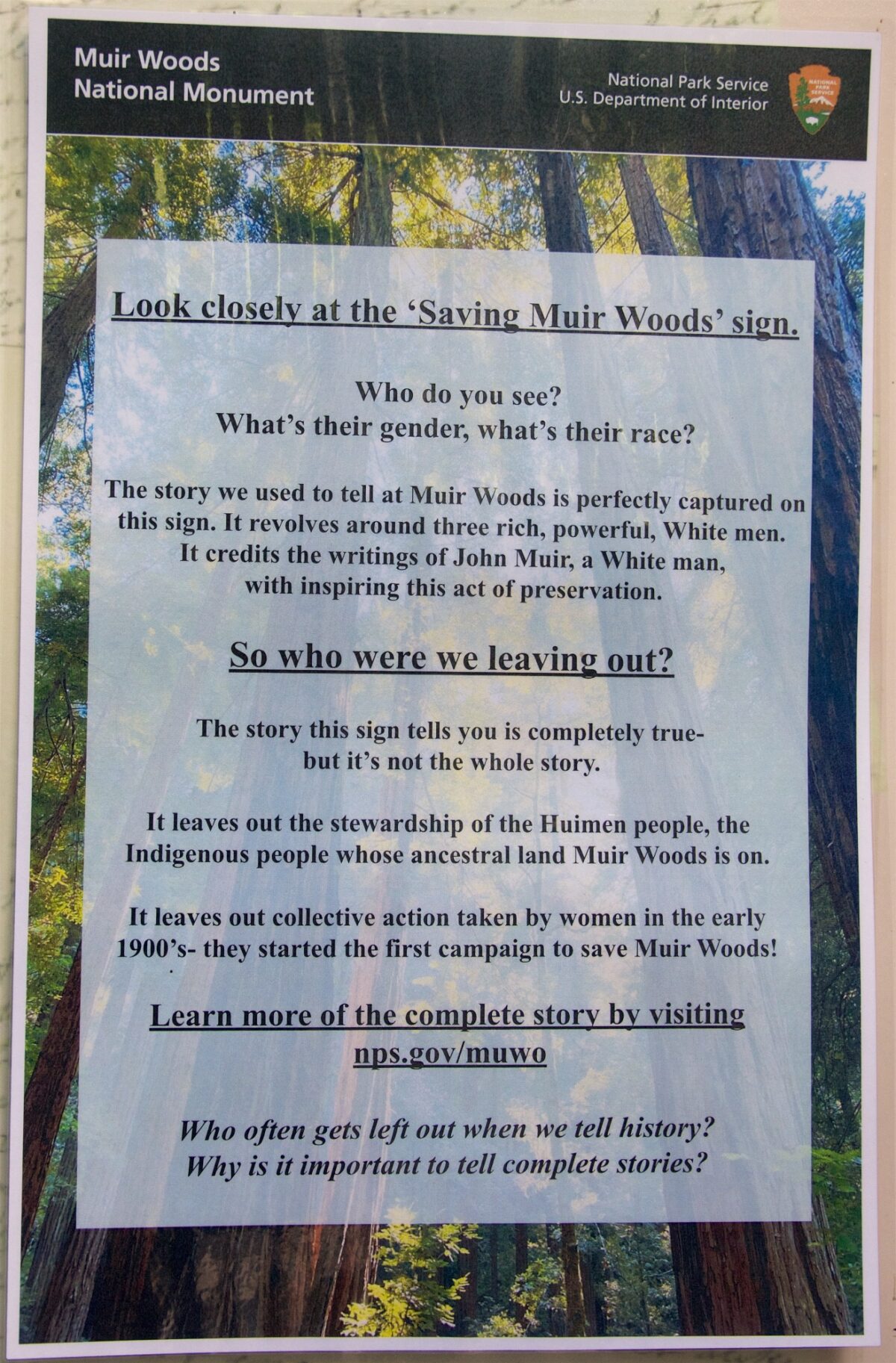 Can you guess why we were upset? The NPS saw fit to "educate" us by pointing out that the story "revolves around three rich, powerful, White men." Rich. Powerful. White. With those three words, the NPS saw fit to disparage the remarkable contributions of these three men because of their race and gender. Yet they condescend to lecture us about gender and race—"What's their gender, what's their race?"—and advise us to get the whole story by visiting their website. So we did.
One article in particular drew our attention: How Women Saved Muir Woods purports to set the record straight by explaining how a committee of women called The California Club tried to save Redwood Canyon by raising $80,000. They failed.
The article also takes pains to point out how black women campaigned to "improve environmental issues." The example they give is how these women fought to improve sanitation and safety in their own neighborhoods—an important issue surely, but it has nothing to do with saving redwoods. After reading the article, I had a simple question: Why can't the NPS include the story of these women without denigrating the men who established the park?
Luckily, we didn't let the sign ruin our day and continued hiking.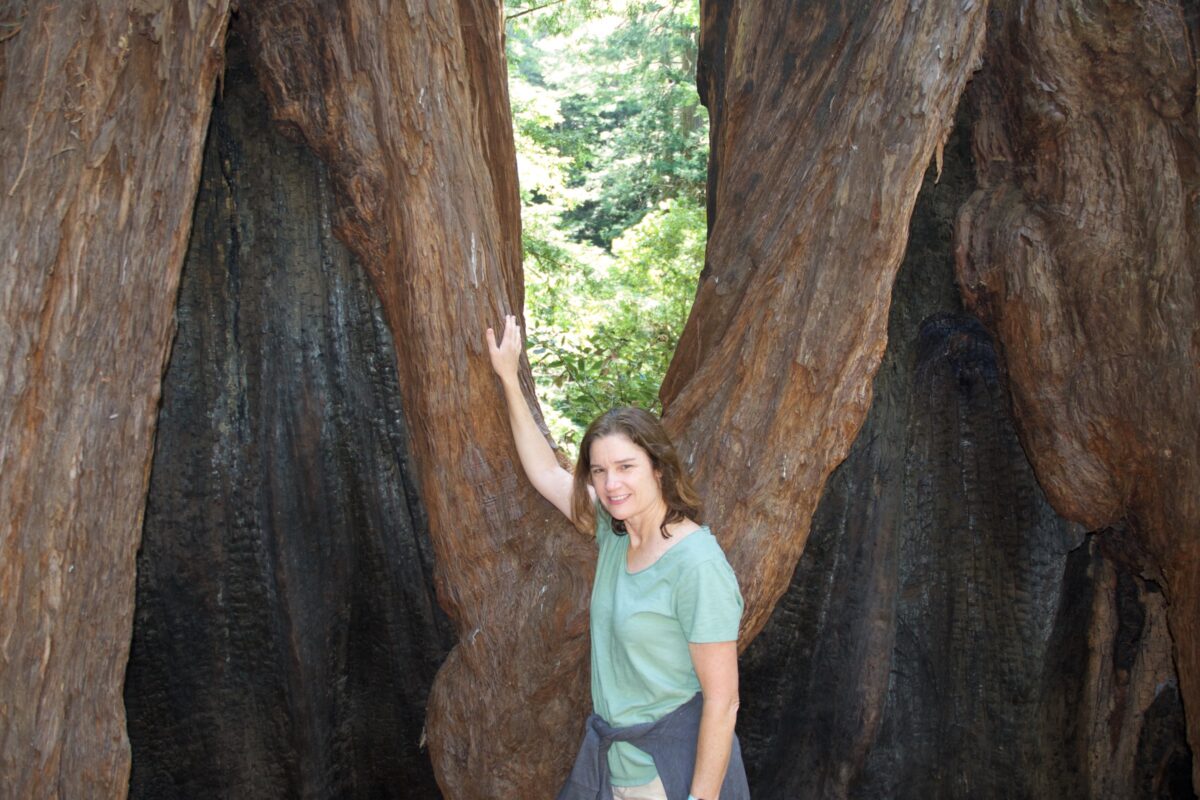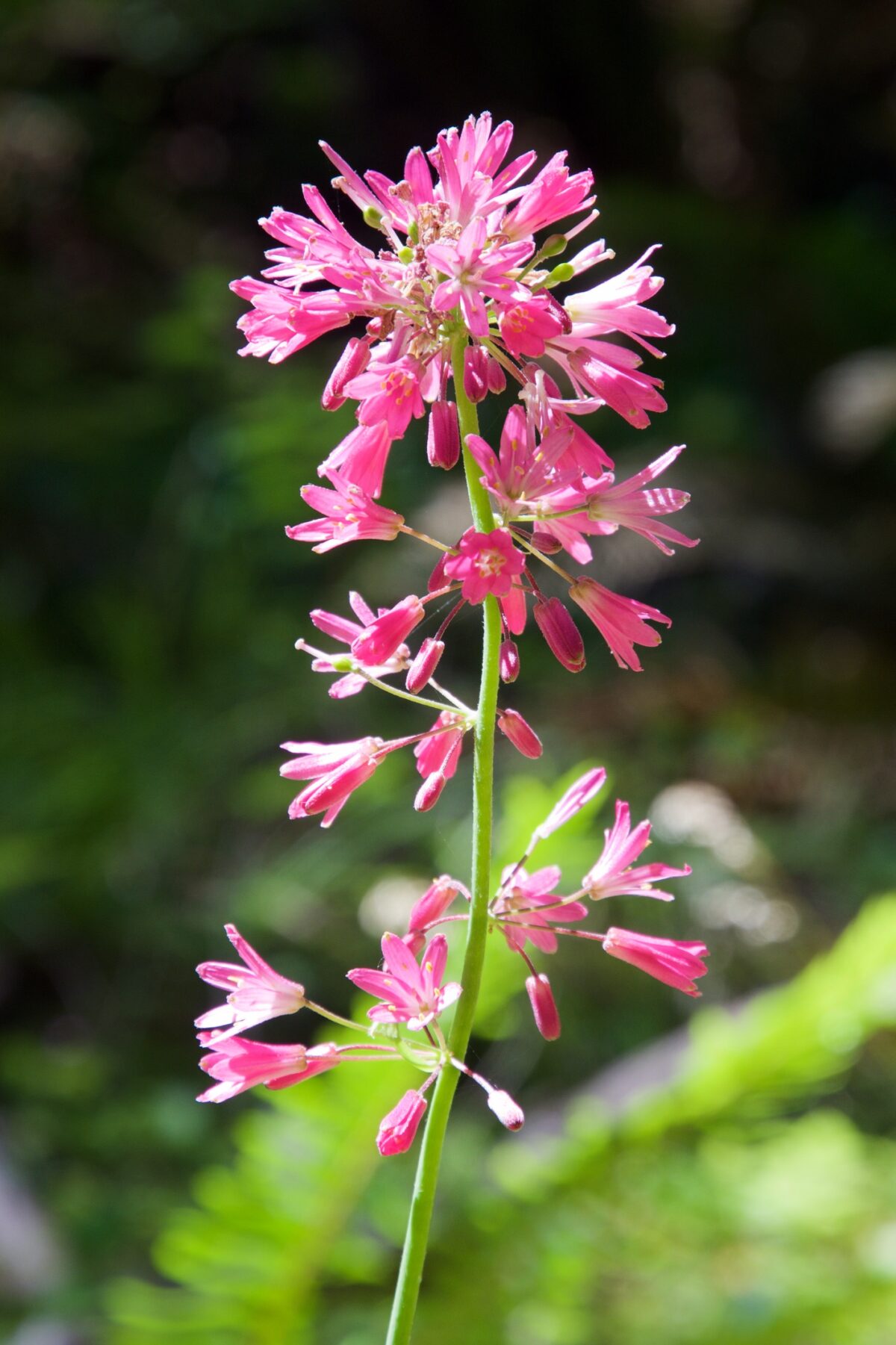 Leaving Muir Woods, we drove three miles to the Pelican Inn. Located at 10 Pacific Way, Muir Beach, California, the inn is a beautiful homage to a 16th-century English pub. It was built in 1978 by an Englishman named Charles Felix.
Charles came from a family of pub owners (publicans) in Essex, England. On a trip through the San Francisco Bay Area years ago, he fell in love with the Marin coast and decided to build an inn there. It took almost a decade of wading through bureaucratic challenges, but he and his family finally succeeded in building the inn.
Charles sketched the design, acted as the contractor, and with the help of his then 15-year-old daughter, even raised and installed the main beam. Supposedly, the building materials were shipped over from England, but Charles himself is quoted as saying that the beams came from a warehouse built by prisoners in San Quentin, California. Regardless, the inn looks and feels authentic.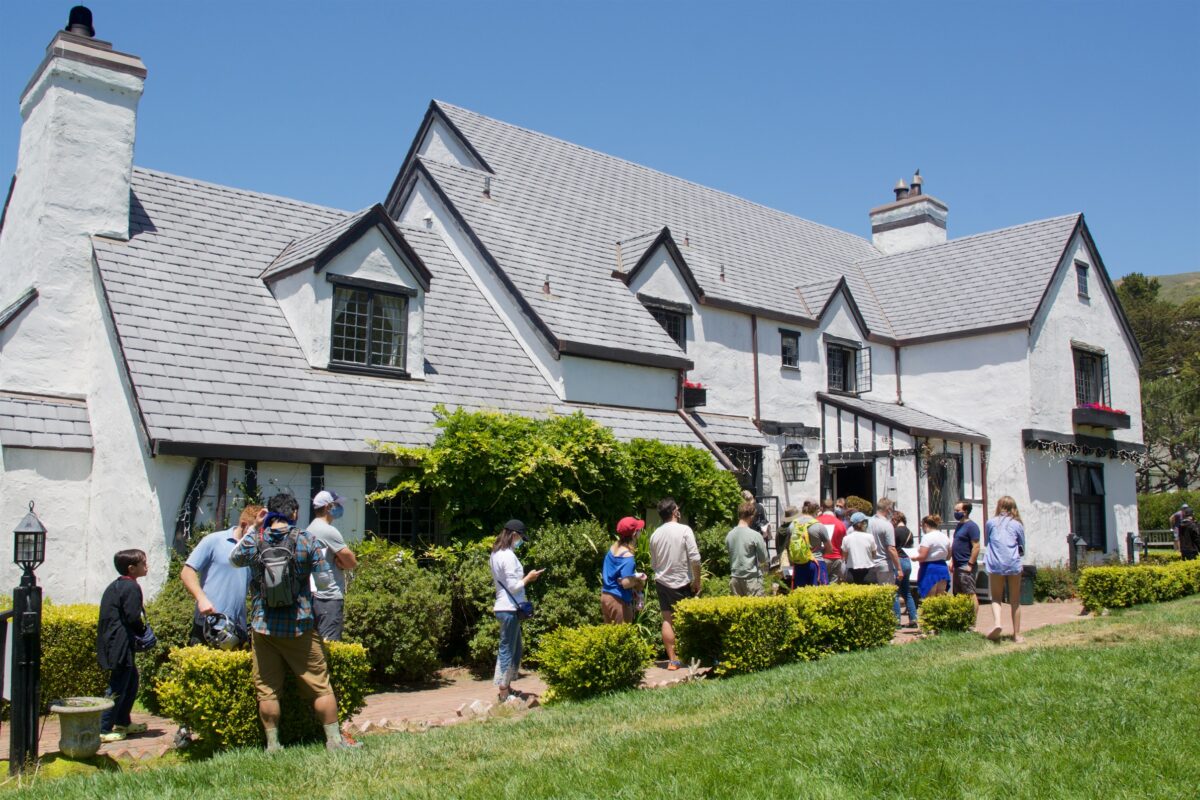 The inn is painted white (to ward off evil spirits) and is filled with historical touches such as hardwood floors, large fireplaces, long wooden tables, Persian carpets, and canopy beds. Many years ago, my husband and I spent an autumn night there. We thoroughly enjoyed eating a traditional pub dinner by a roaring fire, and later, reading ghost stories out loud in the canopied bed.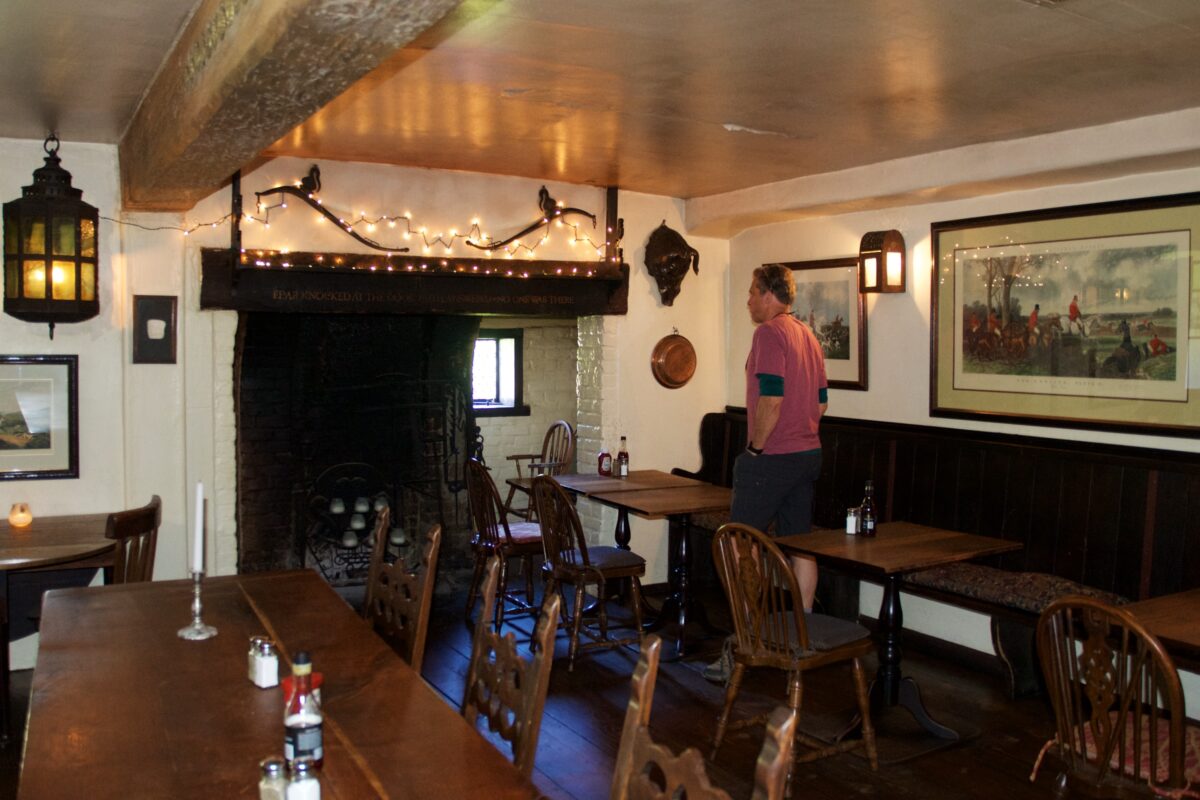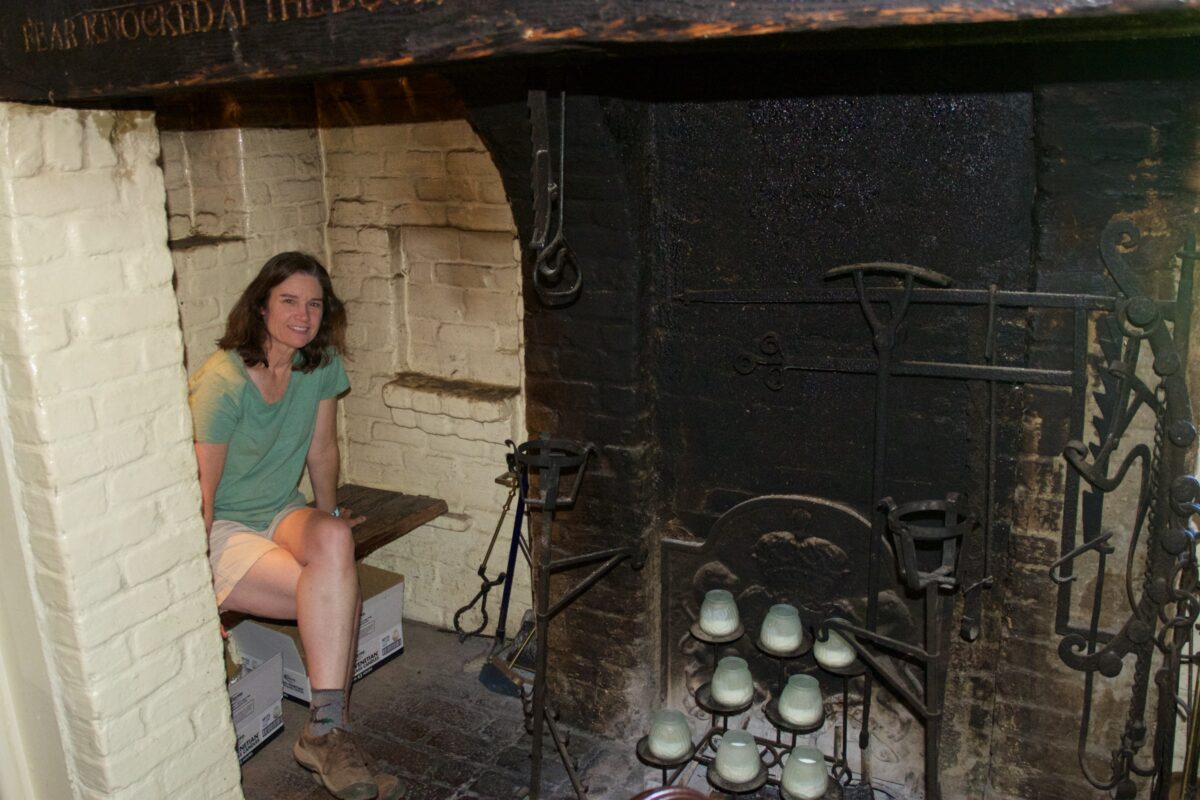 Unfortunately, on this day our lunch disappointed us. The inn is no longer under Charles Felix's management; he sold in the early 1990s and passed away in 2016. Whether it's that, or the suffering the inn experienced during the government-mandated shutdown, is hard to tell. All I can say is that despite the good service of the shorthanded staff, and the charming ambience of the partially-opened inn, the servings left much to be desired.
We had beef stew and shepherd's pie. My stew was lukewarm, watery, and small. My husband could have eaten two or three of the pies. They were out of bread, and everything was too expensive.
I still recommend going there if only for the thirst-quenching draft beer and British fish and chips. Let's hope the Pelican Inn gets back on track, because it is a gem that should be preserved.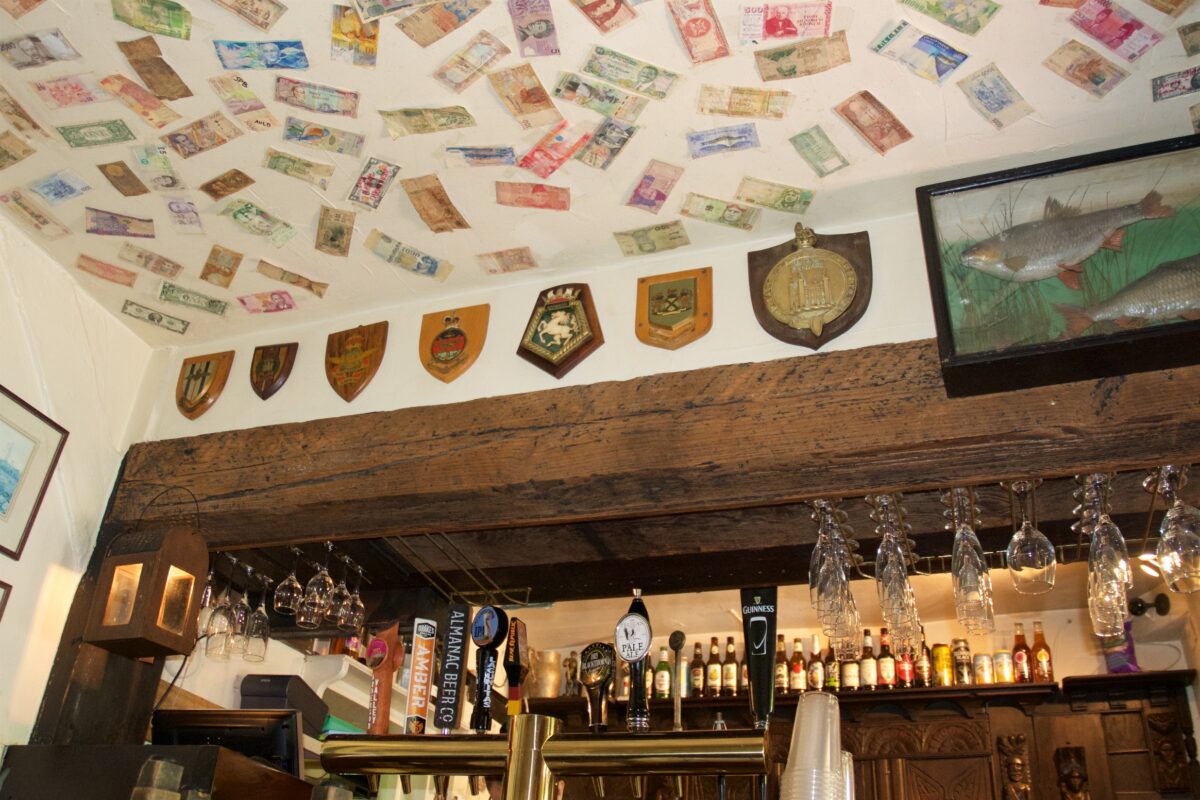 After lunch, we took a half-mile stroll down the Middle Green Gulch Trail to Muir Beach.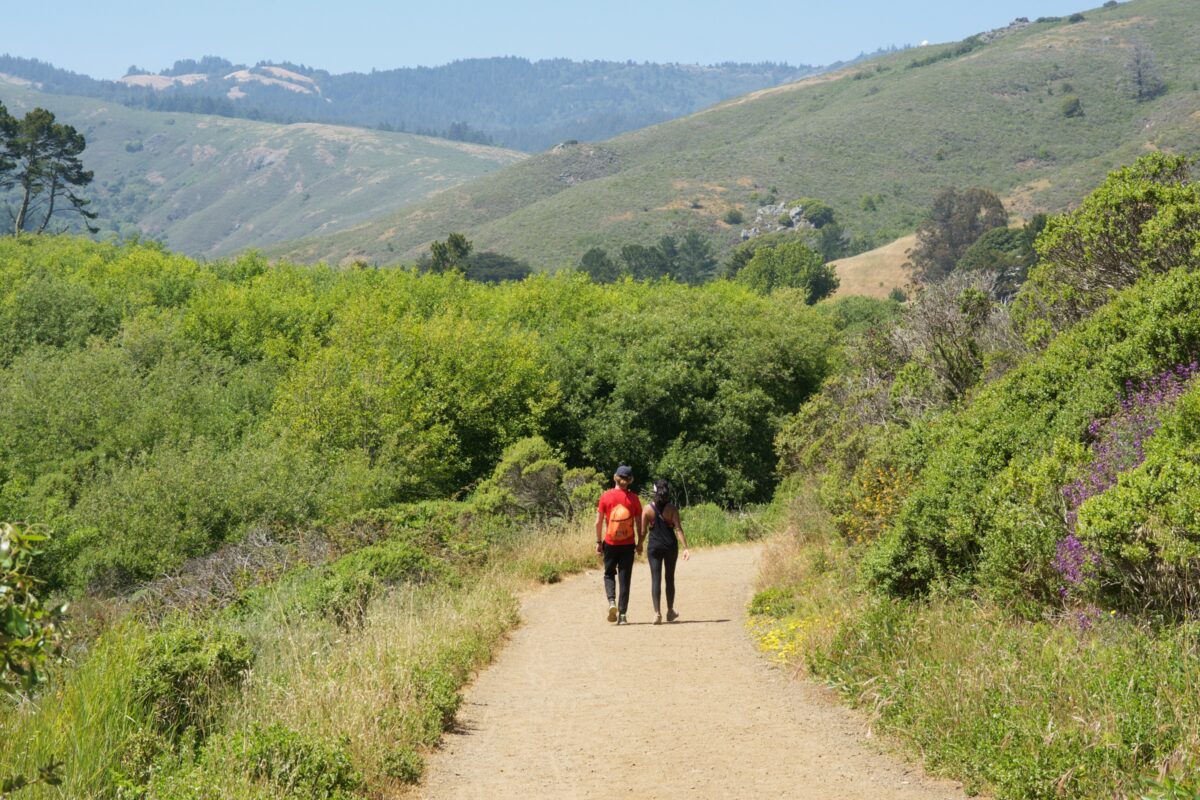 Muir Beach lies within a protected cove. I didn't observe any riptides, and I saw several people swimming, though it had to be cold. There was no lifeguard. We sat on a bench overlooking the strand and enjoyed watching bathers gambol on the beach, most of them maskless and free.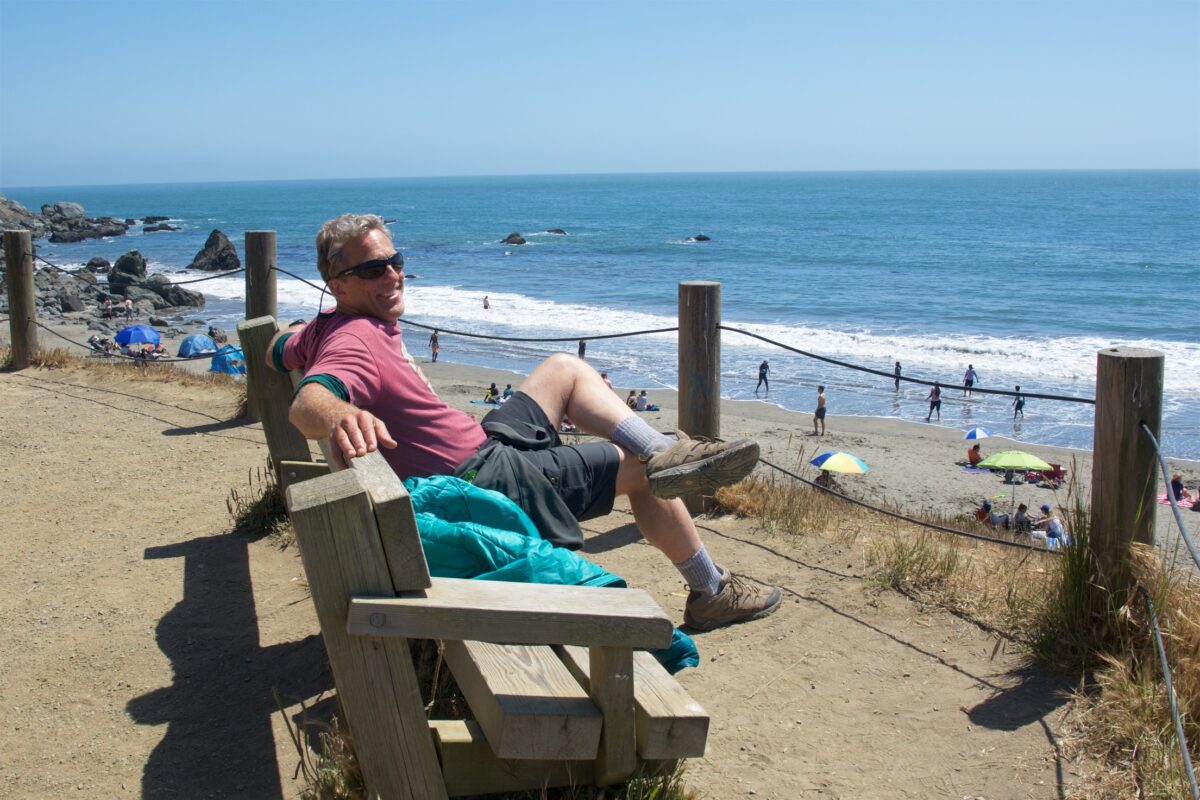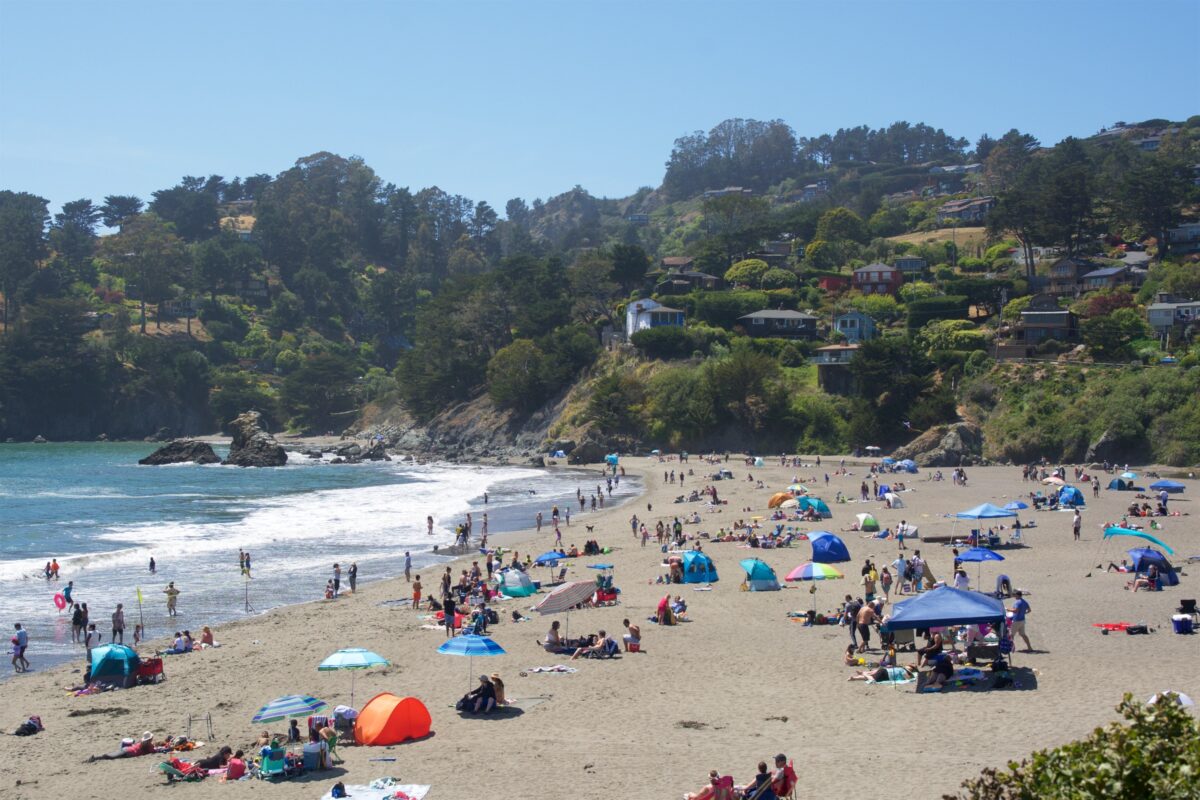 I recommend spending time in the Marin Headlands, where you can hike, enjoy the beach, or admire the redwoods. And don't forget to top it off with a beer at the Pelican Inn.
If you go:
Parking reservations are required for Muir Woods. $8.50 for standard vehicle.
GoMuirWoods.com or call 1-800-410-2419
Muir Woods entry fee: adults (16 and over) $15
Free or discounted passes to military, seniors, disabled people, and fourth-grade students.
Visitors can also purchase an annual national park pass at the visitor center.
For more information, go to their website.
Karen Gough is a writer and travel enthusiast. She shares her family's travel tales at thefootloosescribbler.com
Views expressed in this article are the opinions of the author and do not necessarily reflect the views of The Epoch Times.