A family of four came up with an innovative way of living; they built a tiny village for their family, complete with a house for each teenager, along with a pool room and a guest house. The family says they're not only happy with the living arrangements, but it represents a more sustainable and environmentally friendly way of life.
It was 2015 when Keli and Ryan Brinks decided to move out of their Michigan home and purchased 21 acres of land in London, Kentucky. "We didn't want to carry a mortgage, so we moved to Kentucky from Michigan, where it was cheaper," Keli explained the move, according to Yahoo News.


Instead of building a single home for everyone, including the parents, their son, Brodey, and older daughter Lennox, the couple created a small village for their family consisting of six tiny houses for which they paid approx $20,000 each. "Initially, my husband wanted us all together in one cabin, but I argued on behalf of the kids for their own privacy," Kelly told Insider. The woman then said they chose the Kentucky location "because of the lack of restrictions for housing" and also due to the area being cost effective.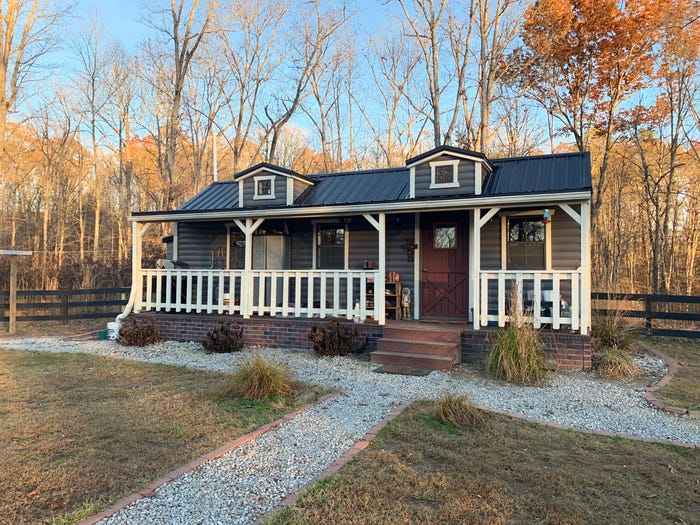 The little family village consists of six tiny houses, one where the parents live, one for each child, a small bathroom house, an office house, and a pool house where the family spend time together. The property also includes a chicken coup and even a goat! All to maintain a sustainable lifestyle.
Keli and Ryan's tiny house is the only one in the bunch with a private bathroom along with other amenities. "We asked for amendments including extra windows, an extra cutout area in back for an exit door, and real dormers up top to add more natural light," Keli shared.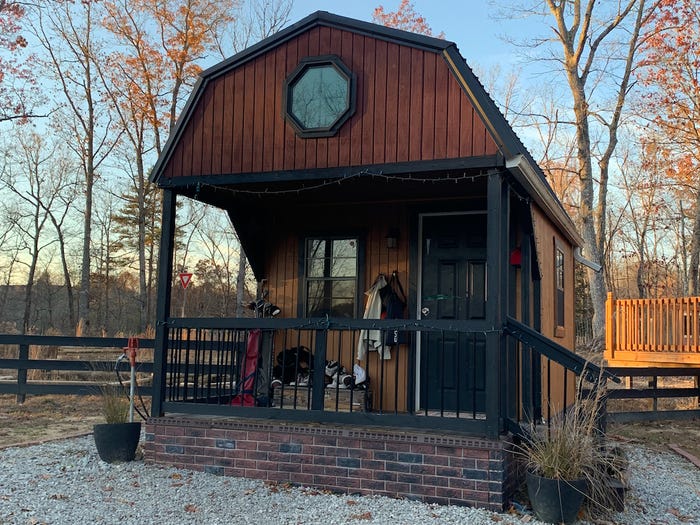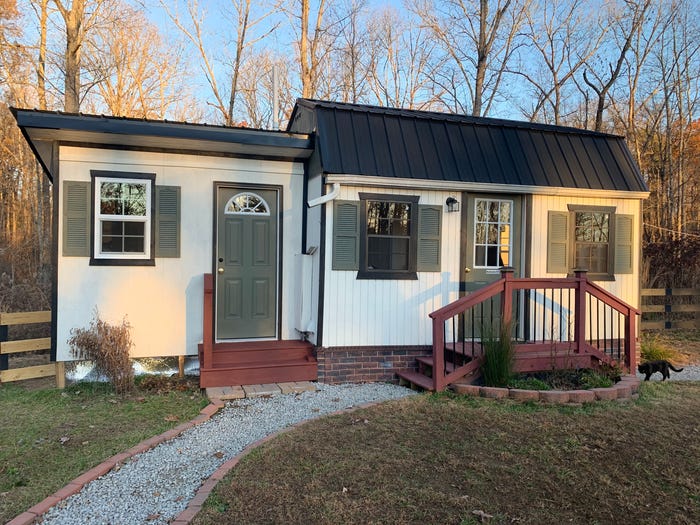 While Brodey's and Lennox's tiny homes don't have private bathrooms, the older sister insists she doesn't see it as too much of an inconvenience. "When I tell people this, they think it's worse than it is when in reality, it takes me like five seconds to run over there," she told Bored Panda.
Both teenagers got to choose the design of their tiny houses. According to Lennox, they're happy with the arrangement, along with the privacy they each enjoy. "I love having my own space and being able to customize my house to my liking. Not to mention, if I stay up late at night or have friends over, I don't have to worry about being quiet because my parents are across the yard," Lennox explained.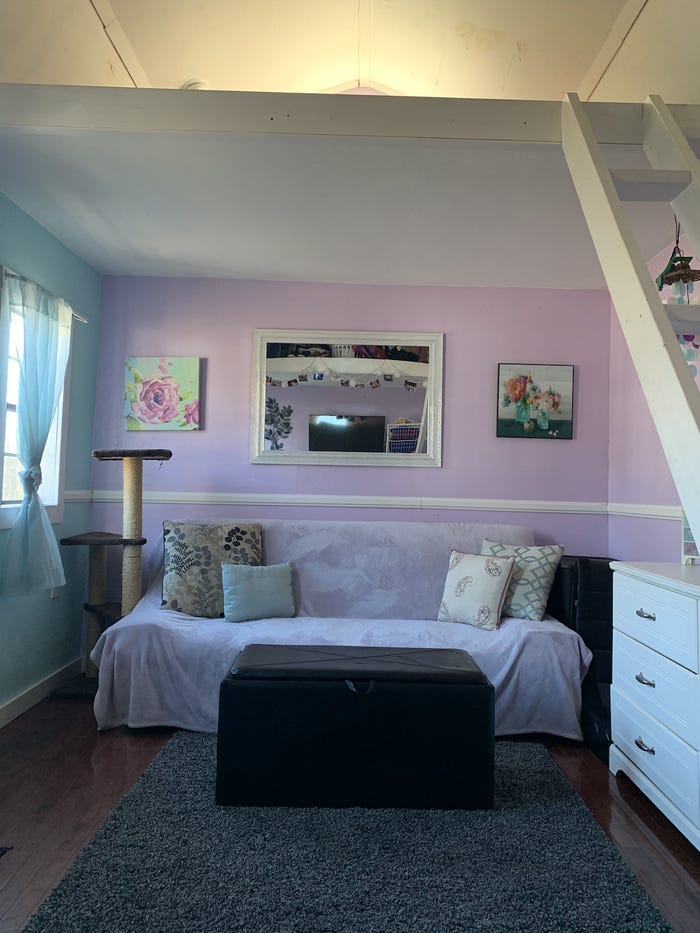 As for spending family time together, this unique living situation seems to have brought the family closer together. "We always eat dinner together, and we're constantly outside. In Michigan, I don't remember playing yard games," Lennox told Today.
For Keli and her husband, this way of life is also about protecting the environment. The family recycles as much as they can and aims to pass those values on to their kids.
"We have taught them to value the Earth and to do their part to take care of it and encourage others to take care of it," Keli said. "Family togetherness, fresh air, outdoor exercise, growing and cultivating food, and taking good care of animals so they can take good care of us is what we want them to live for and pass down to the next generations."