Charles Dickens took six short weeks to pen his iconic story "A Christmas Carol," which tells the tale of the now famous miser Ebenezer Scrooge. Dickens managed to finish the manuscript on Dec. 2, 1843, and the story was in print by Dec. 19, 1843.
In "A Christmas Carol," Dickens tells a rather surprising kind of coming-of-age story in which the elderly Scrooge, coming to the end of his life, is given a second chance. He learns the error of his ways through four apparitions on Christmas Eve; this graceful gift allows him to mend his selfish, money-grabbing ways to encompass goodness for the greater good of all those around him.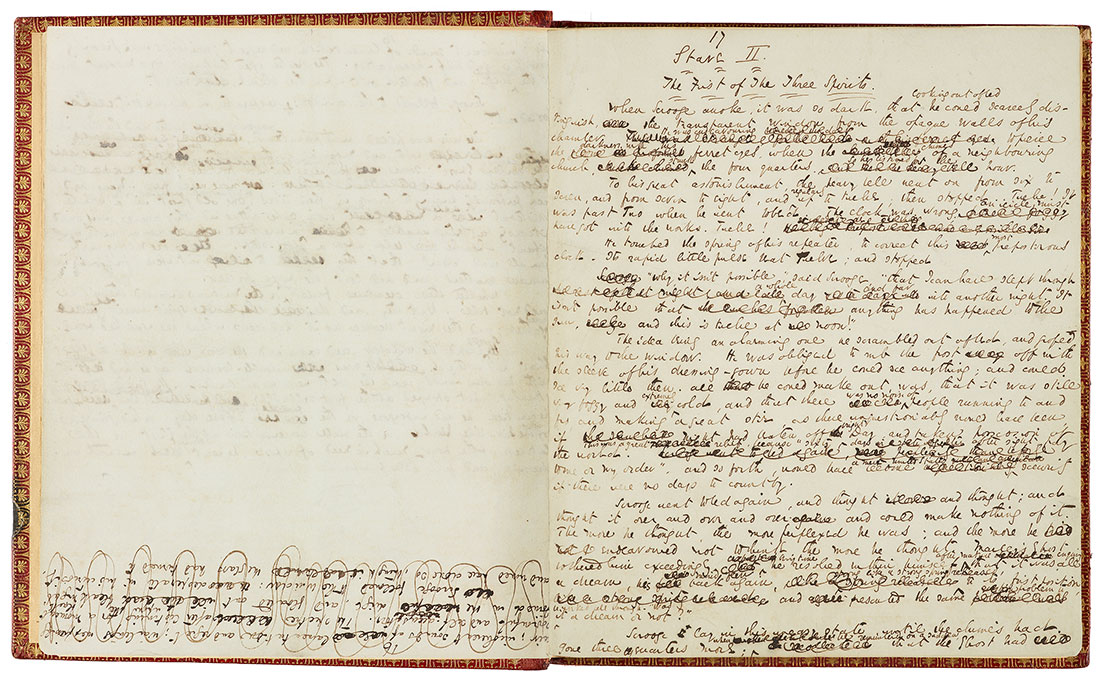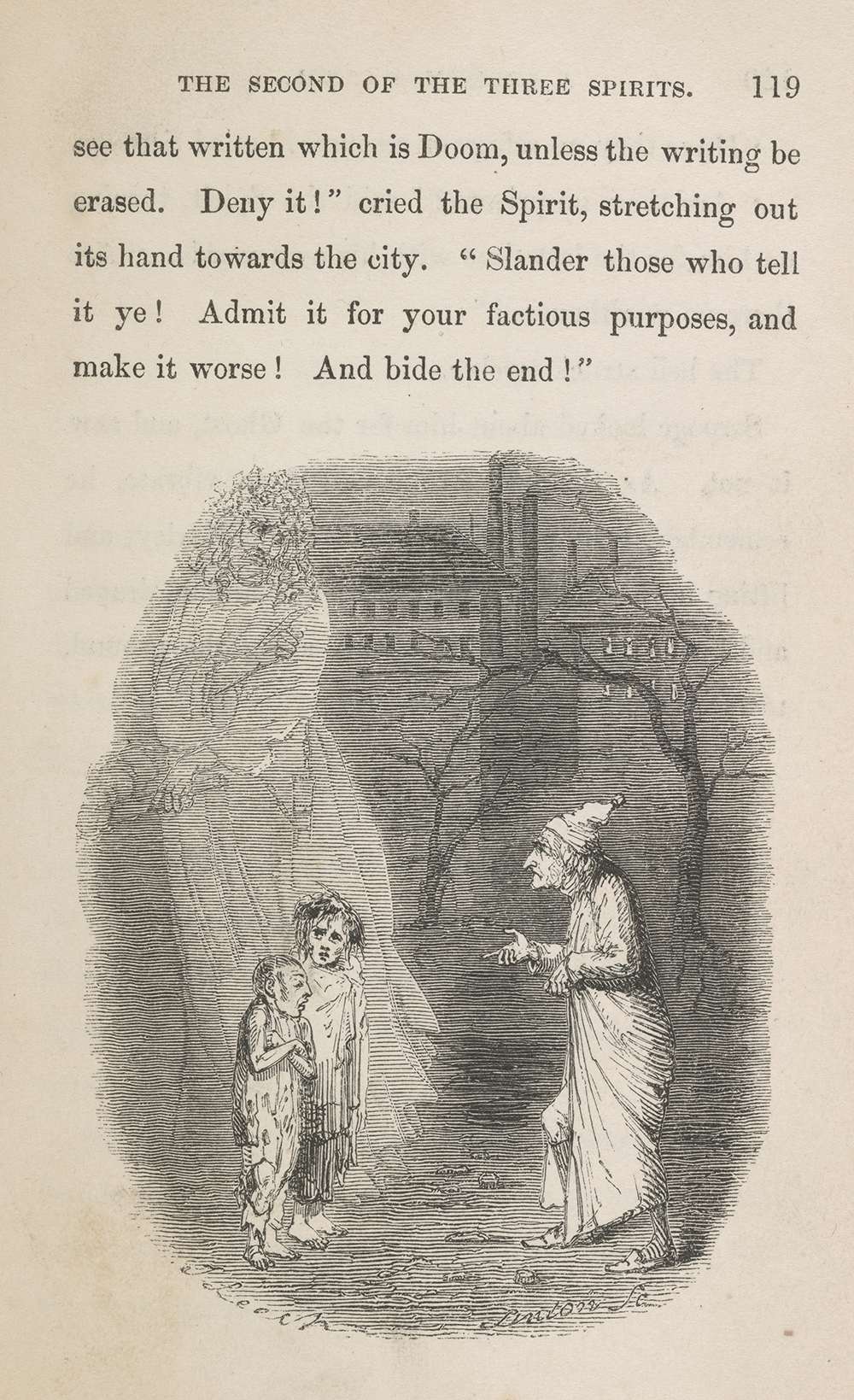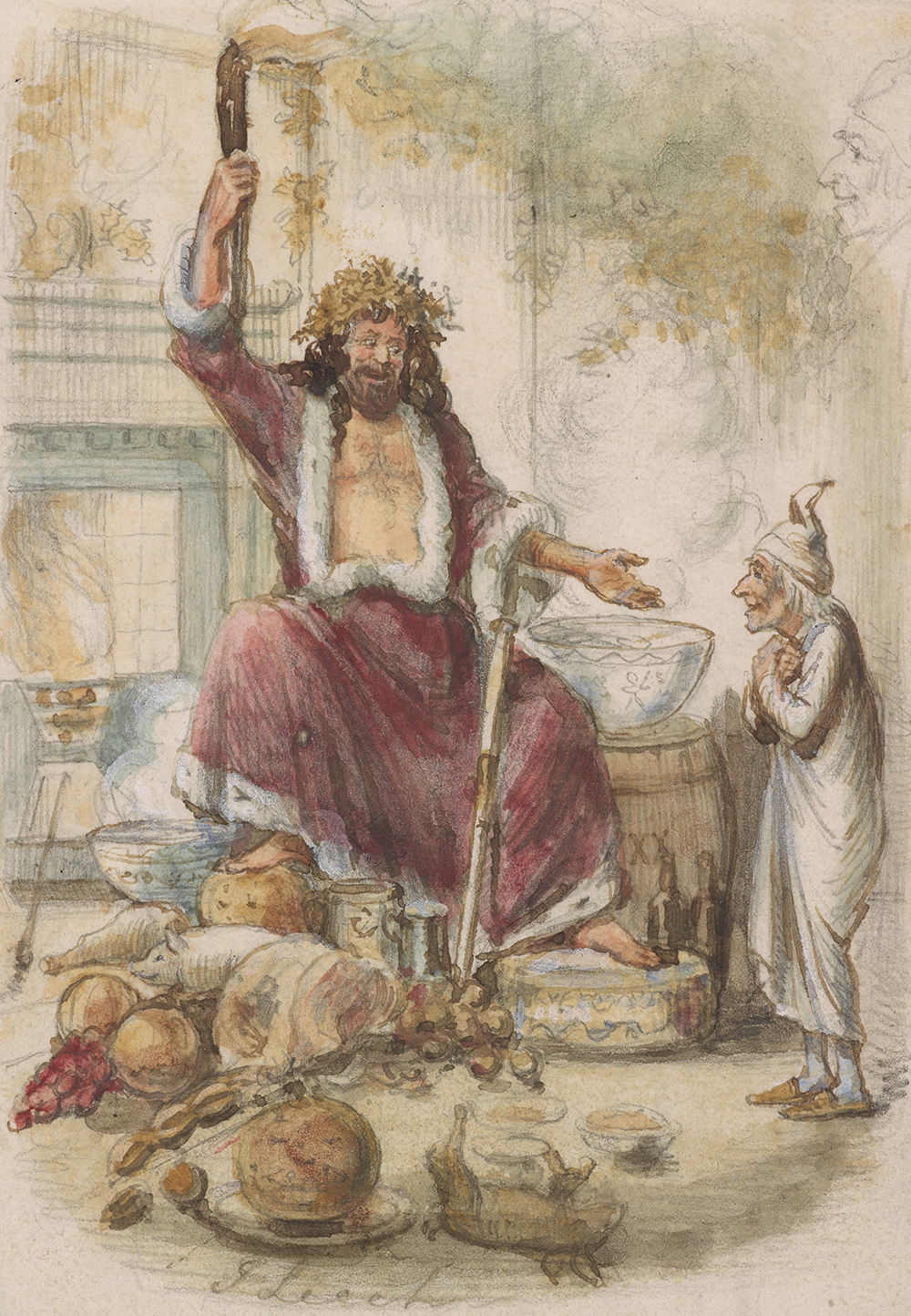 Dickens wrote a total of five short Christmas stories: "A Christmas Carol" in 1843, "The Chimes" in 1844, "The Cricket on the Hearth" in 1845, "The Battle of Life" in 1846, and "The Haunted Man" in 1848. For each of the five illustrated books, he kept the same novella format, a small cast of characters, a main plot, and a subplot.
The Manuscript
Dickens's most successful Christmas story is "A Christmas Carol," but it was not born out of an urge to create alone. He also needed to alleviate his finances, which may explain why his original manuscript is embossed with "Thomas Mitton Esqre.," the name of his friend and creditor.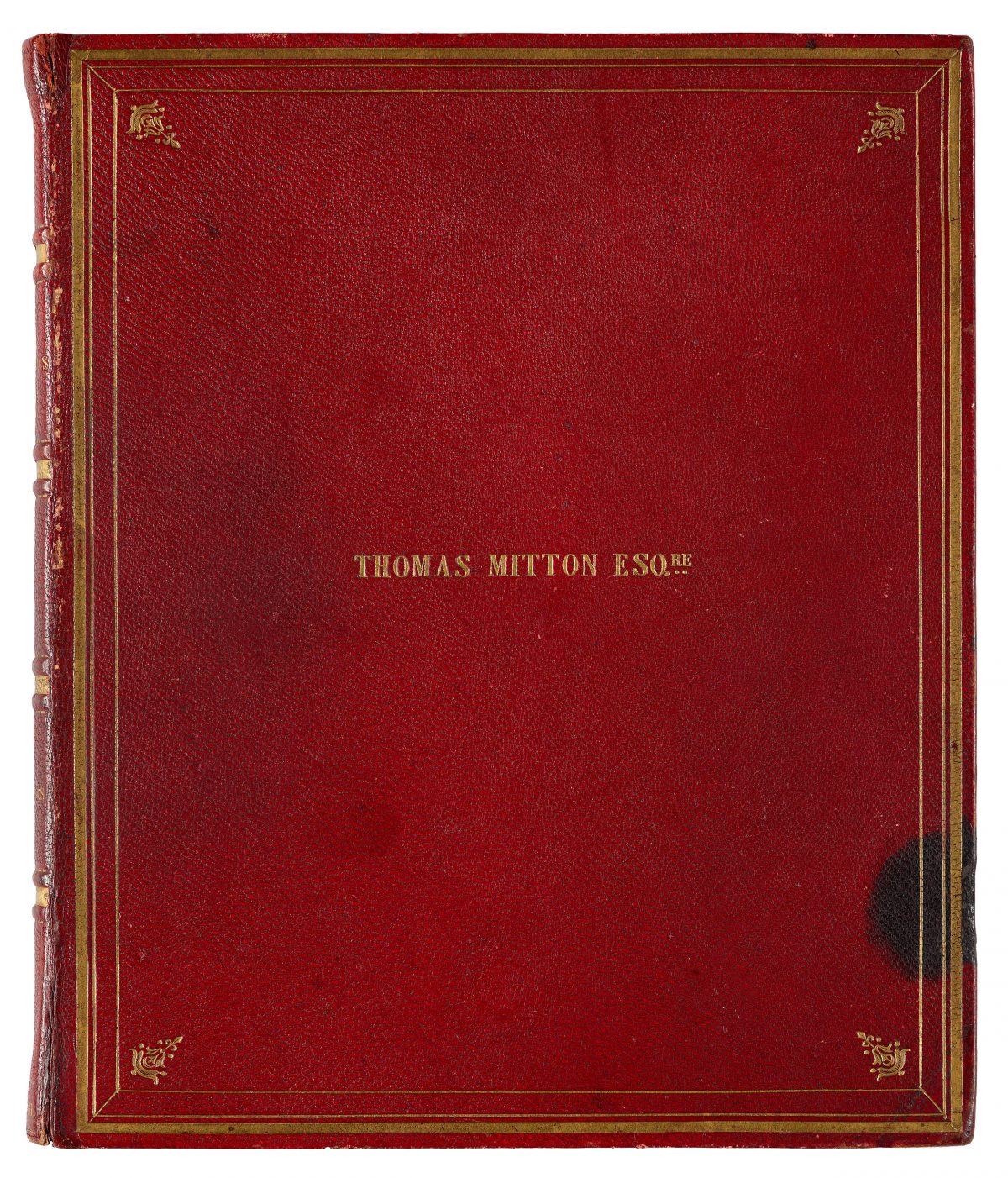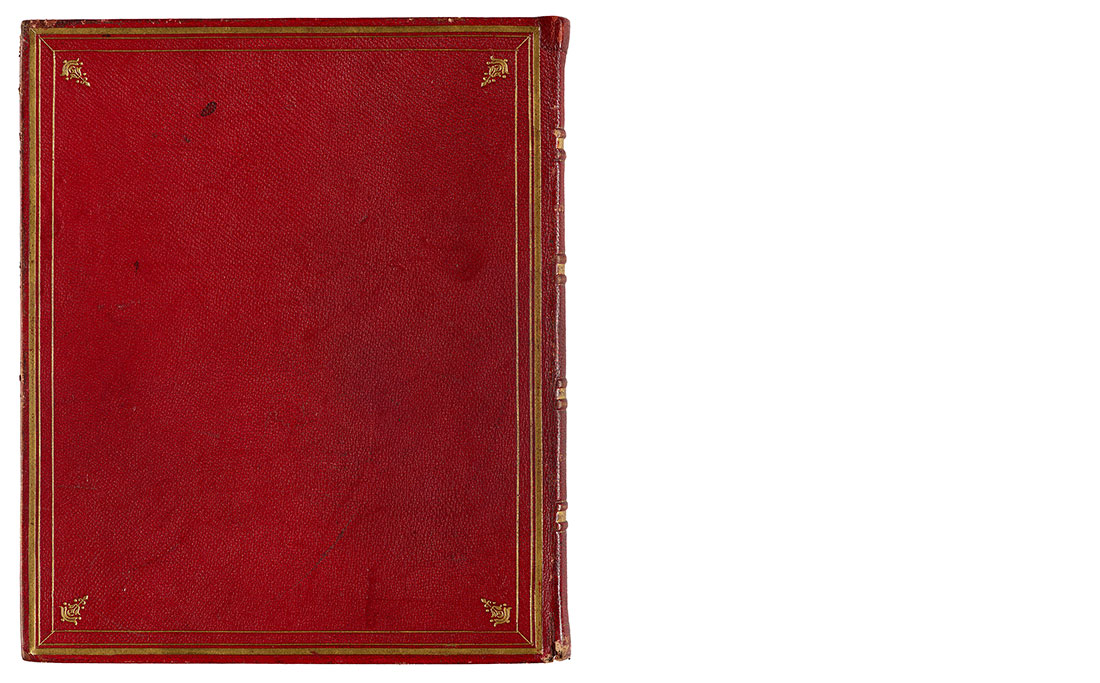 Finely bound in crimson Morocco goatskin leather, Dickens's original 1843 manuscript of  "A Christmas Carol" is the only version in existence; no other draft, outline, or plot exists, as Dickens attests on the title page: "My own, and only, MS of the Book/Charles Dickens." The rare 68-page manuscript is part of Pierpont Morgan's collection and is on display at The Morgan Library and Museum in New York through Jan., 6, 2019, as it is each year, as part of the institution's Christmas tradition.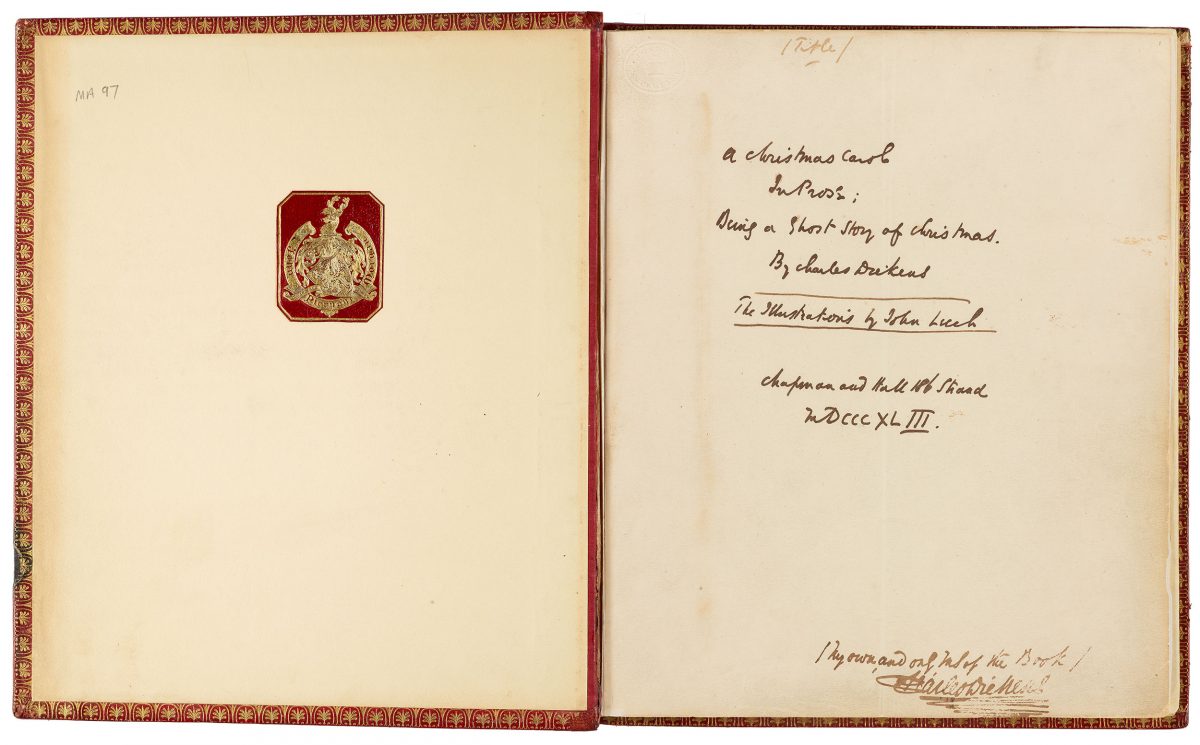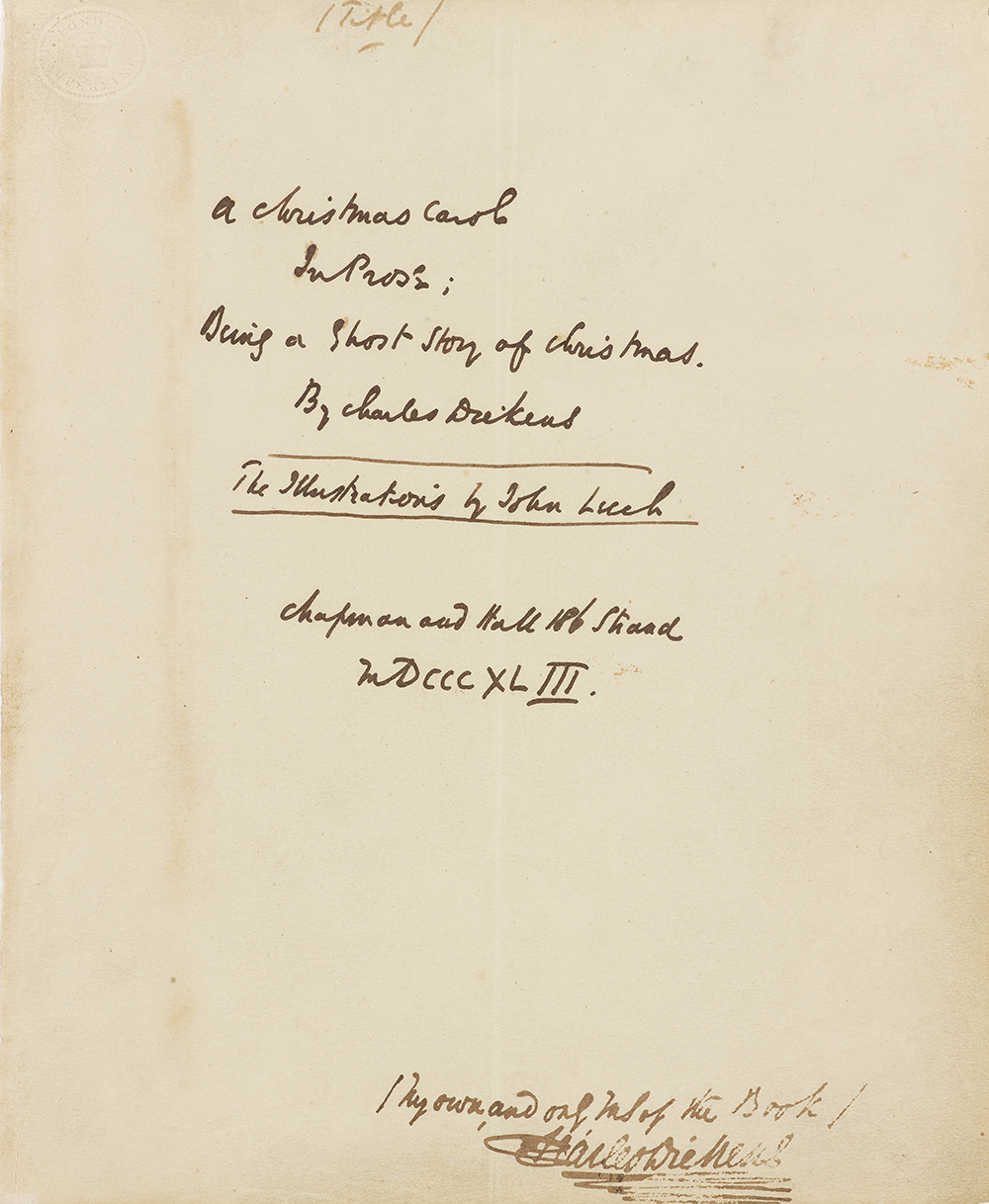 Dickens was thoroughly dedicated to his literature. "I write with great care and pains (being passionately fond of my art, and thinking it worth any trouble)," he wrote in a letter to the German novelist Sophie Verena on April 30, 1856.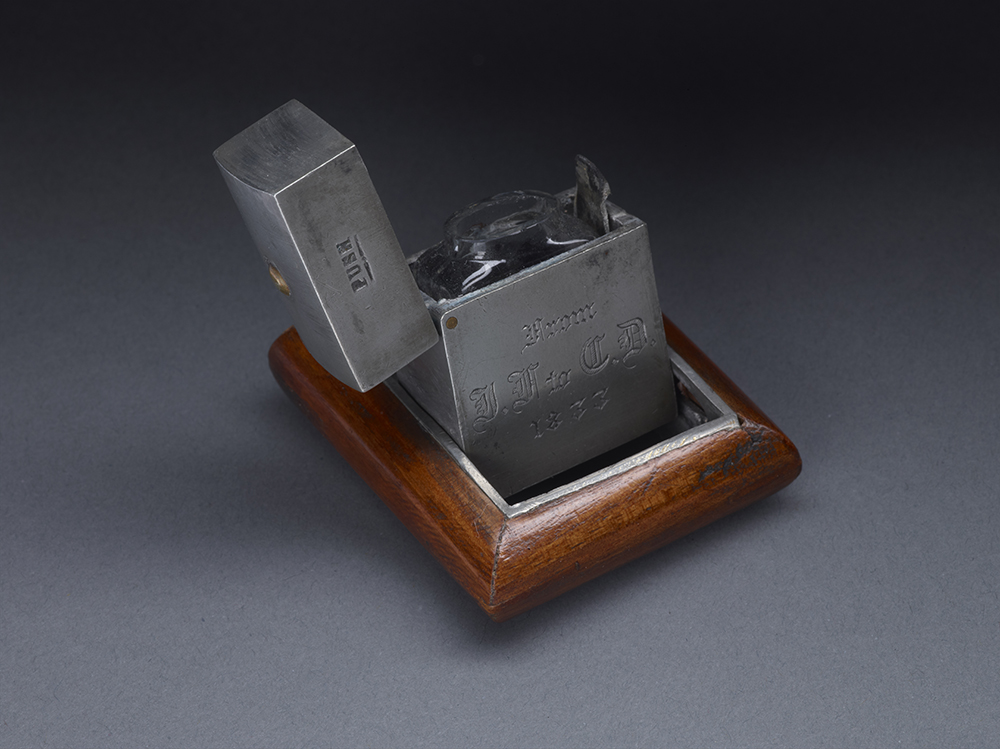 Indeed, he normally wrote two to four pages every day with his goose-quill pen, from 10 in the morning until 2 in the afternoon. He may have interspersed his writing with bouts of acting, as his daughter once said; he would often act out his characters and then check his facial expressions in the mirror. In the same letter to Verena, Dickens rather amusingly responded to her question of whether he dictated his work: "I answer with a smile that I can as soon imagine a painter dictating his pictures."
And, just as a painter's brushstrokes alter and develop with age, so did Dickens's handwriting. Initially, Dickens wrote with a fluent, fast hand, but in his later years, the size of his handwriting shrank and the number of his edits grew.
In Morgan's manuscript, Dickens's annotations can clearly be seen, but perhaps only deciphered by an expert eye. For example, a swirl (flourish) signals the end of a stave (chapter) to the printer. Dickens's printers published the book within 17 days—an amazing feat, if you consider that they had to meticulously prepare the printing press. That first print run of 6,000 copies sold out in a few days, and by New Year's Day, 15,000 had been sold.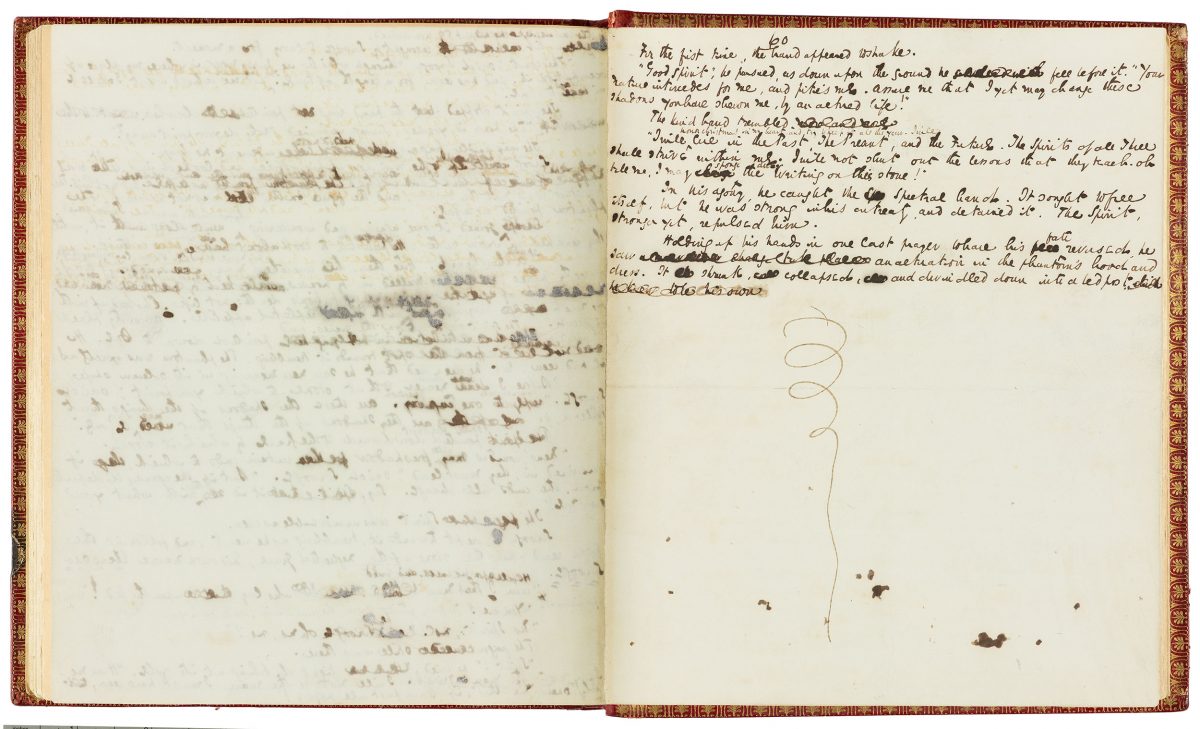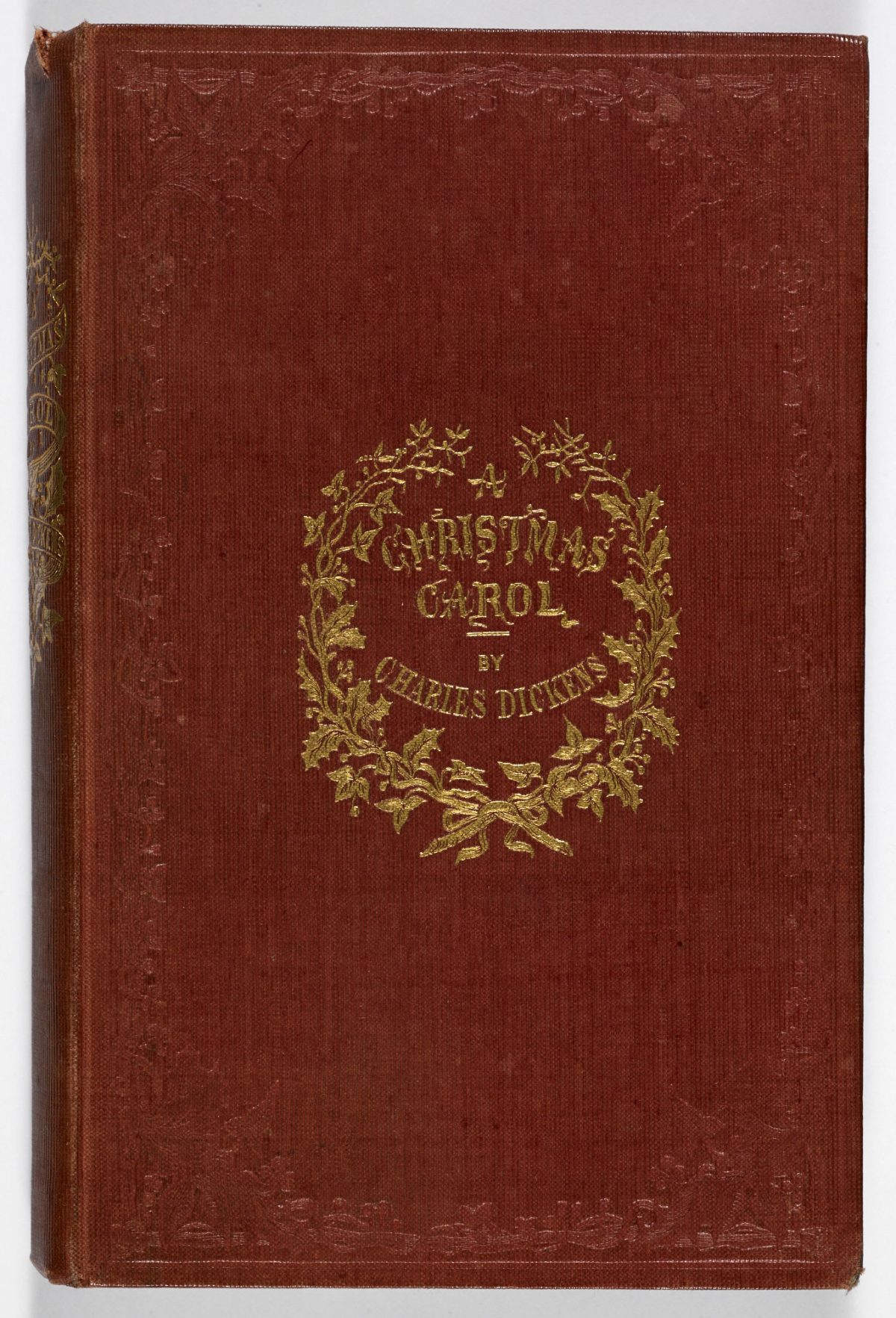 Financial Loss and Fame
The success of the book was not reflected in Dickens's purse pocket. He had insisted that the book be sold for just 5 shillings, even though each book was bound in brown-salmon fine-ribbed cloth, with gold details on the front and spine of the book, with four woodcuts and four color plates.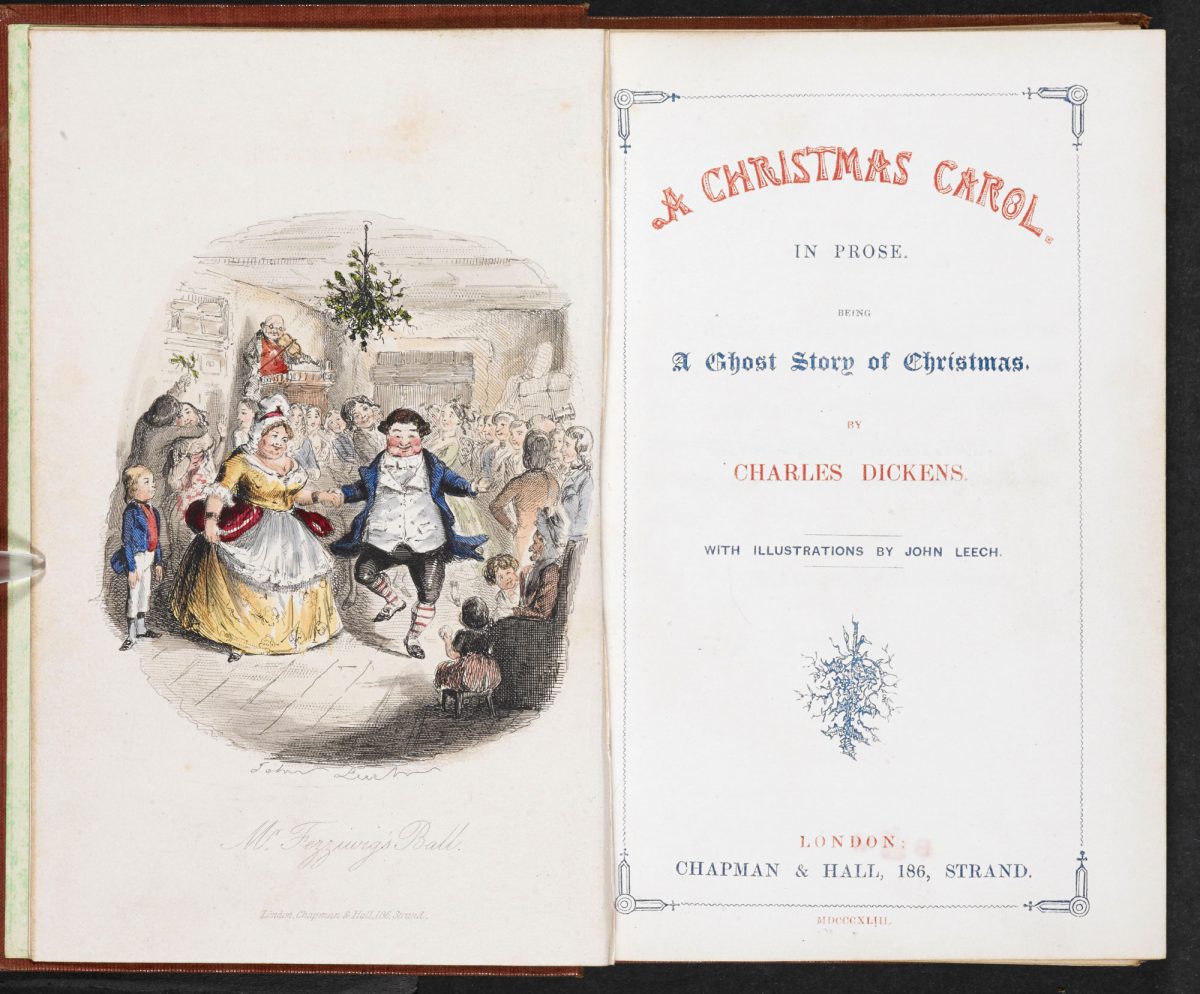 Dickens had hoped the book would pay off his debts, but this was not the case. Further loss ensued when, in January 1844, he filed a lawsuit against a plagiarized work of "A Christmas Carol." His court victory was short-lived since the defendants filed for bankruptcy, and all court costs had to be paid by Dickens. Perhaps, a silver lining of sorts came many years later, as the court episode is said to have inspired parts of "Bleak House," published in 1853.
Despite Dickens's financial loss, the success of "A Christmas Carol" continued.
On Feb. 5, 1844, within six weeks of its publication, "A Christmas Carol" was on stage at London's Adelphi Theatre, performed from a script written by Edward Stirling, which had Dickens's approval. The show was also performed across the Atlantic at the Park Theatre in New York.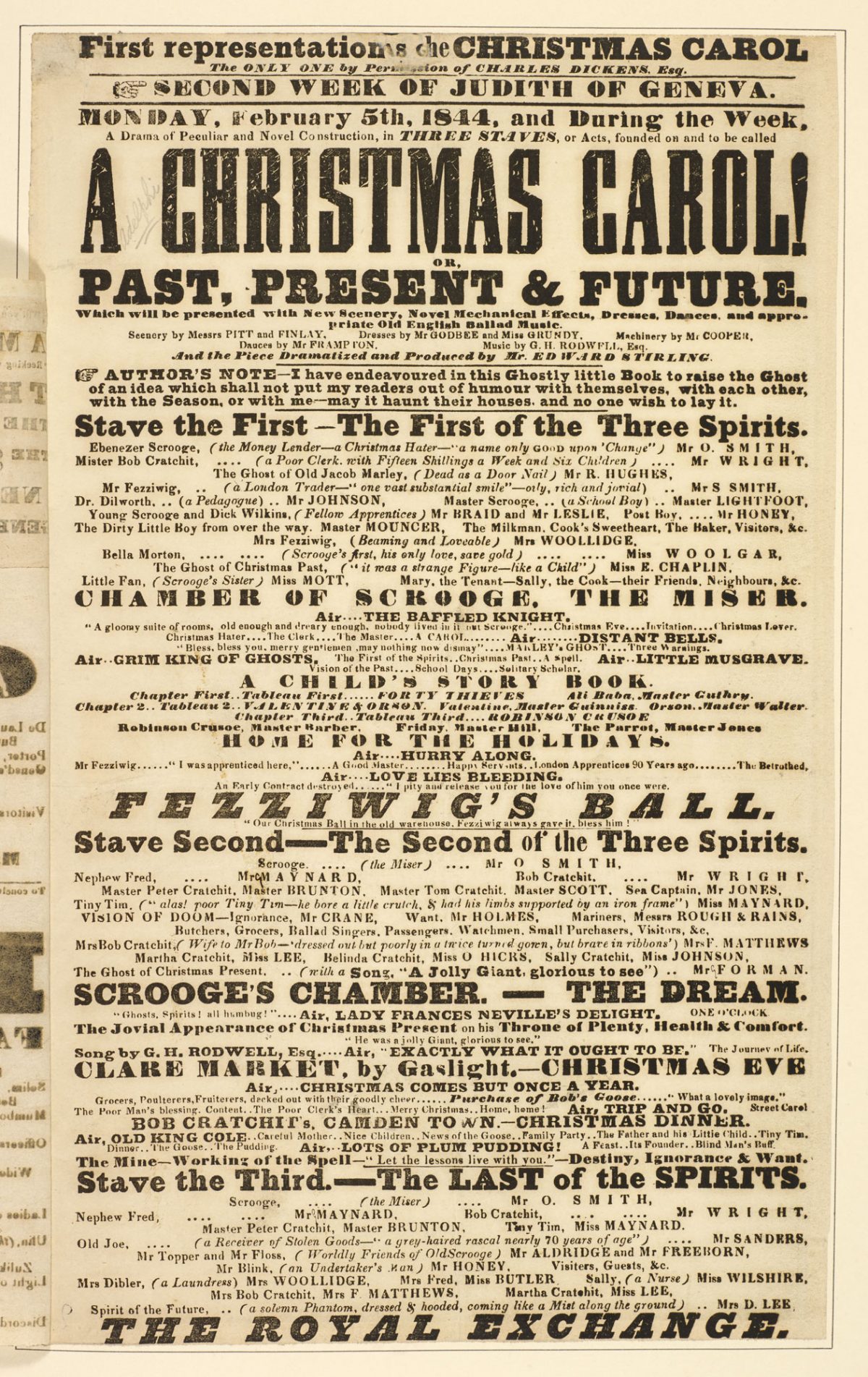 Dickens on Stage
Dickens himself was no stranger to the stage. It seems his character acting was just as convincing as his character writing. When Queen Victoria saw him perform in Wilkie Collins's "The Frozen Deep," she said it was the greatest theater performance she'd ever seen.
It therefore seems natural that in 1853, Dickens adapted "A Christmas Carol" in order to perform the first in a series of public readings of his own work. Dickens's readings differed from those of his fellow authors. His performances filled the stage with his colorful characters, as if a full stage production were in swing—such was his presence.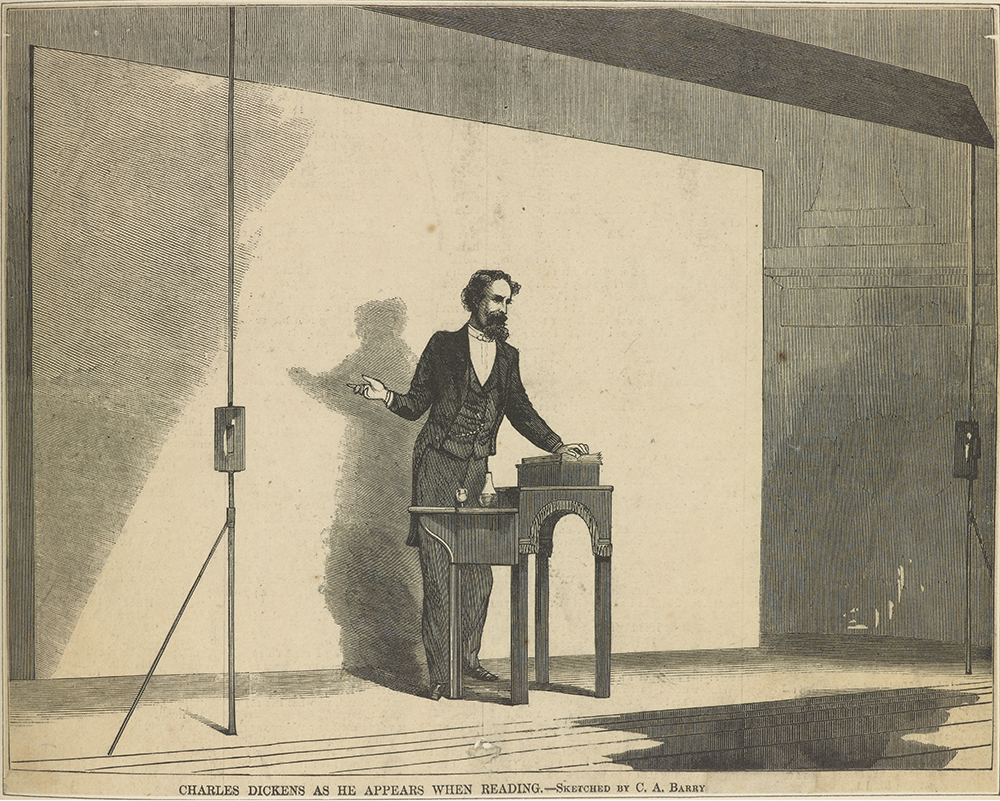 Dickens's first reading of "A Christmas Carol" was well-received at the City Hall in Birmingham, where he performed for nearly three hours to an audience of 2,000. At first, he performed for free, and then, at the end of the 1850s, he was persuaded to accept a fee.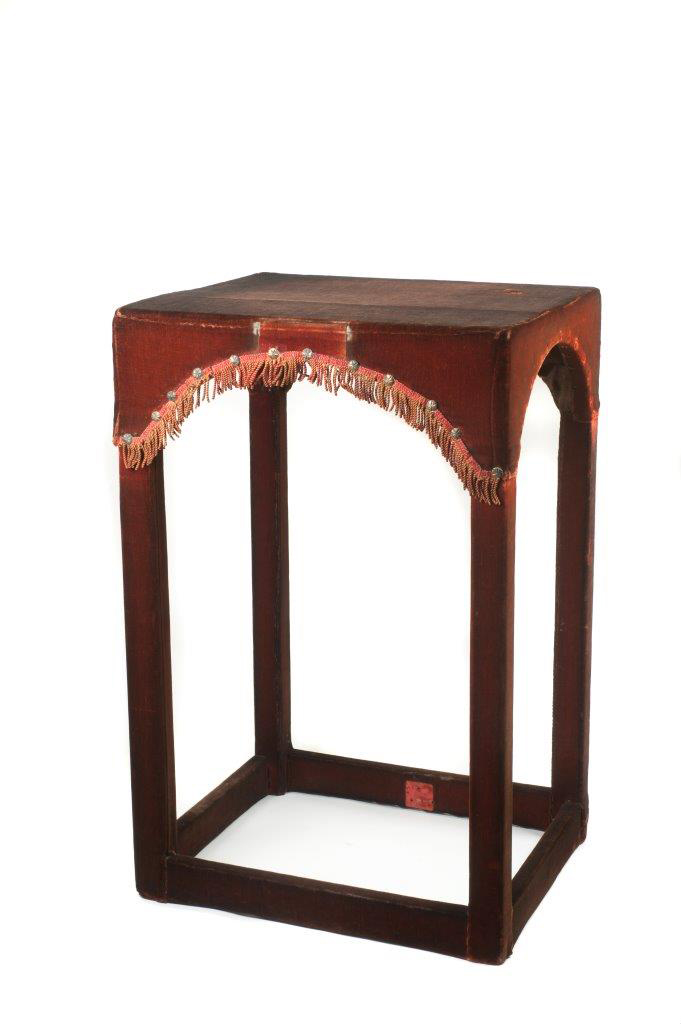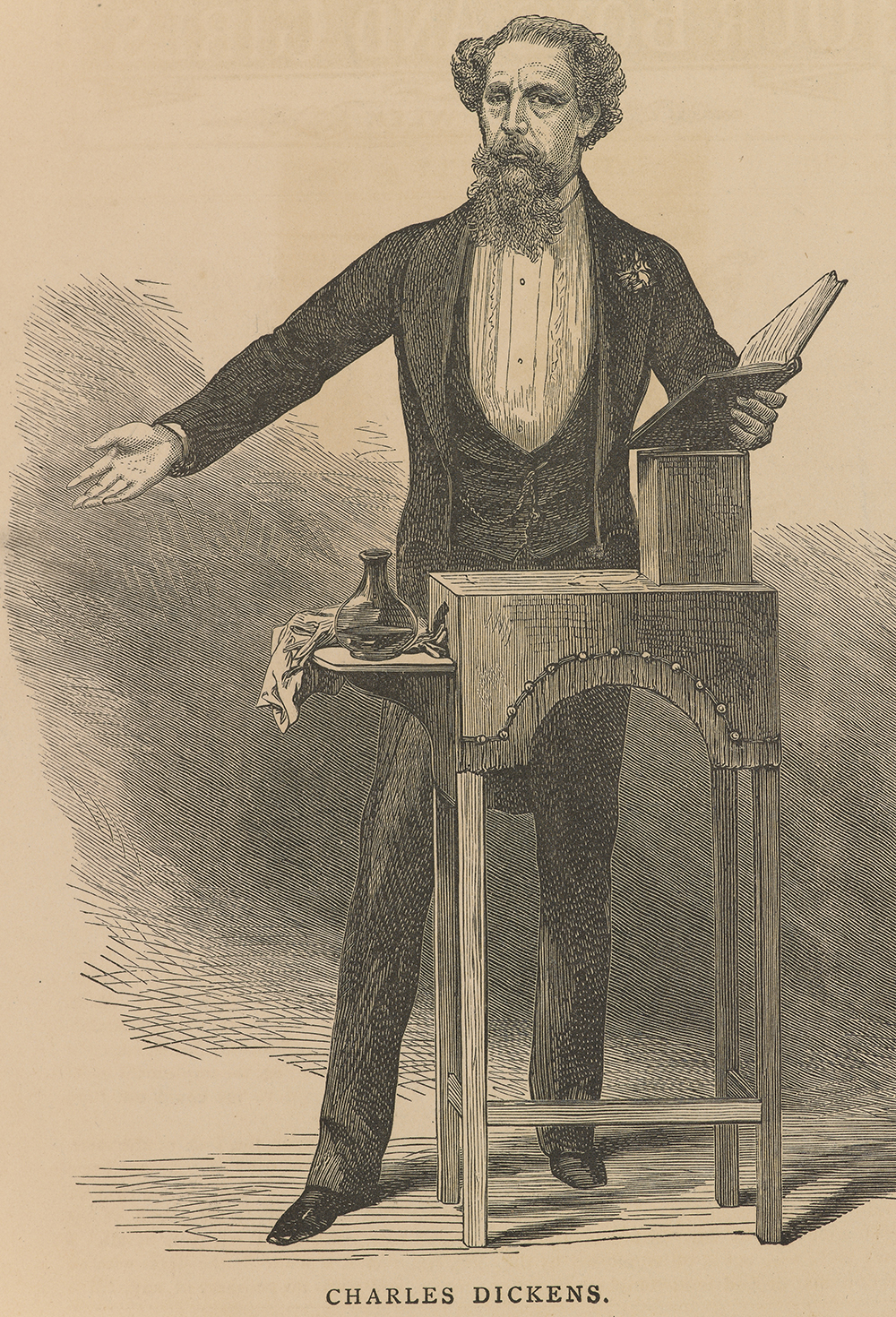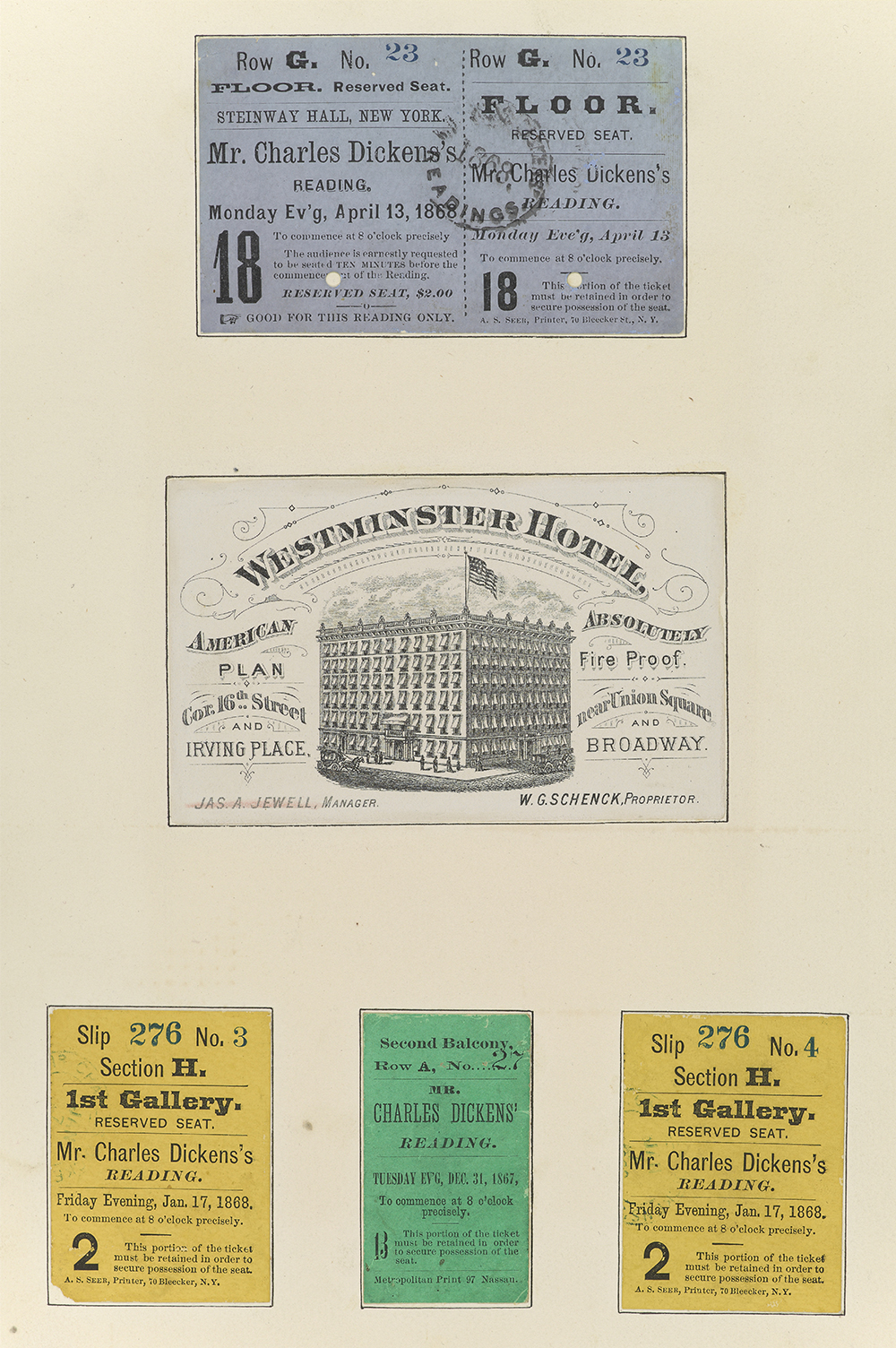 Dickens pushed himself in this profession; he toured throughout Great Britain, and in later years—even though he could hardly walk—he toured the United States. In his readings, Dickens took on his characters with such conviction that they were said to appear to possess him. "A Christmas Carol" was Dickens's first, and last, public reading performance. The curtain finally dropped on March 15, 1870.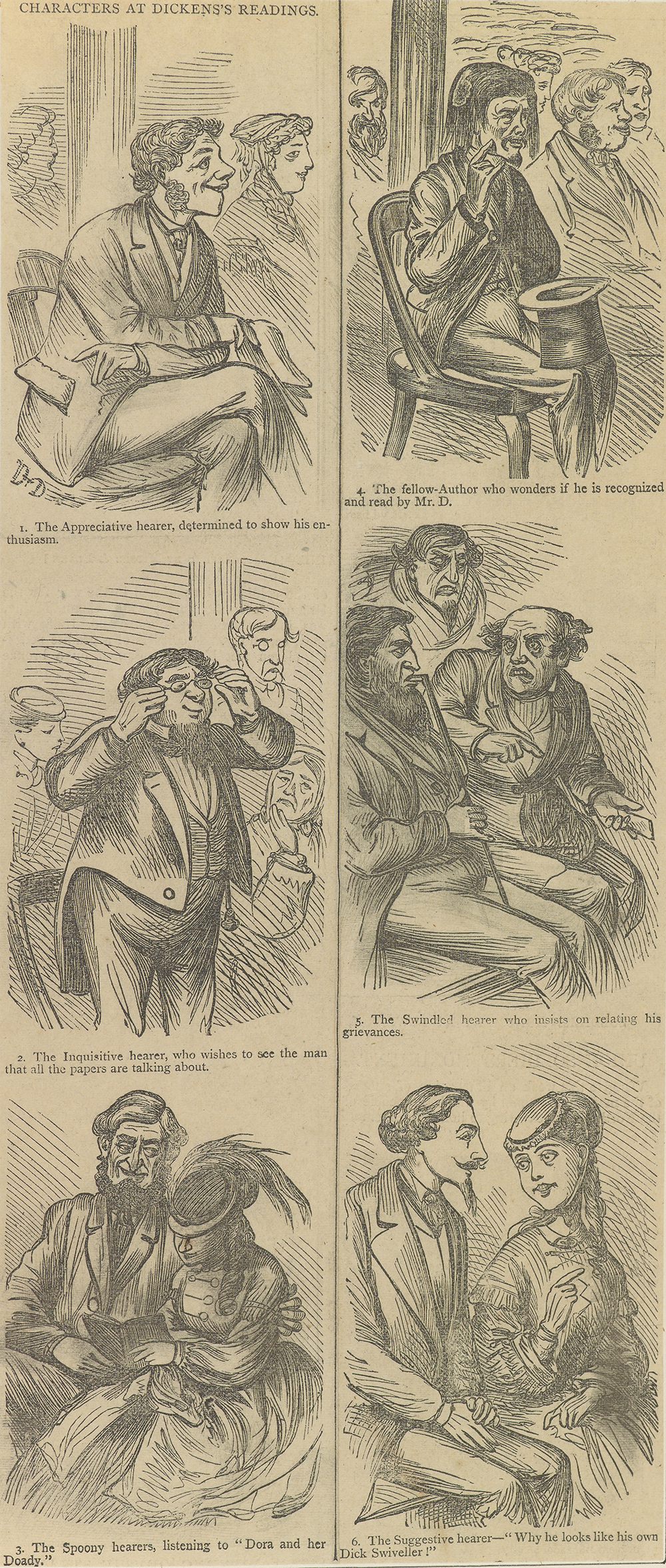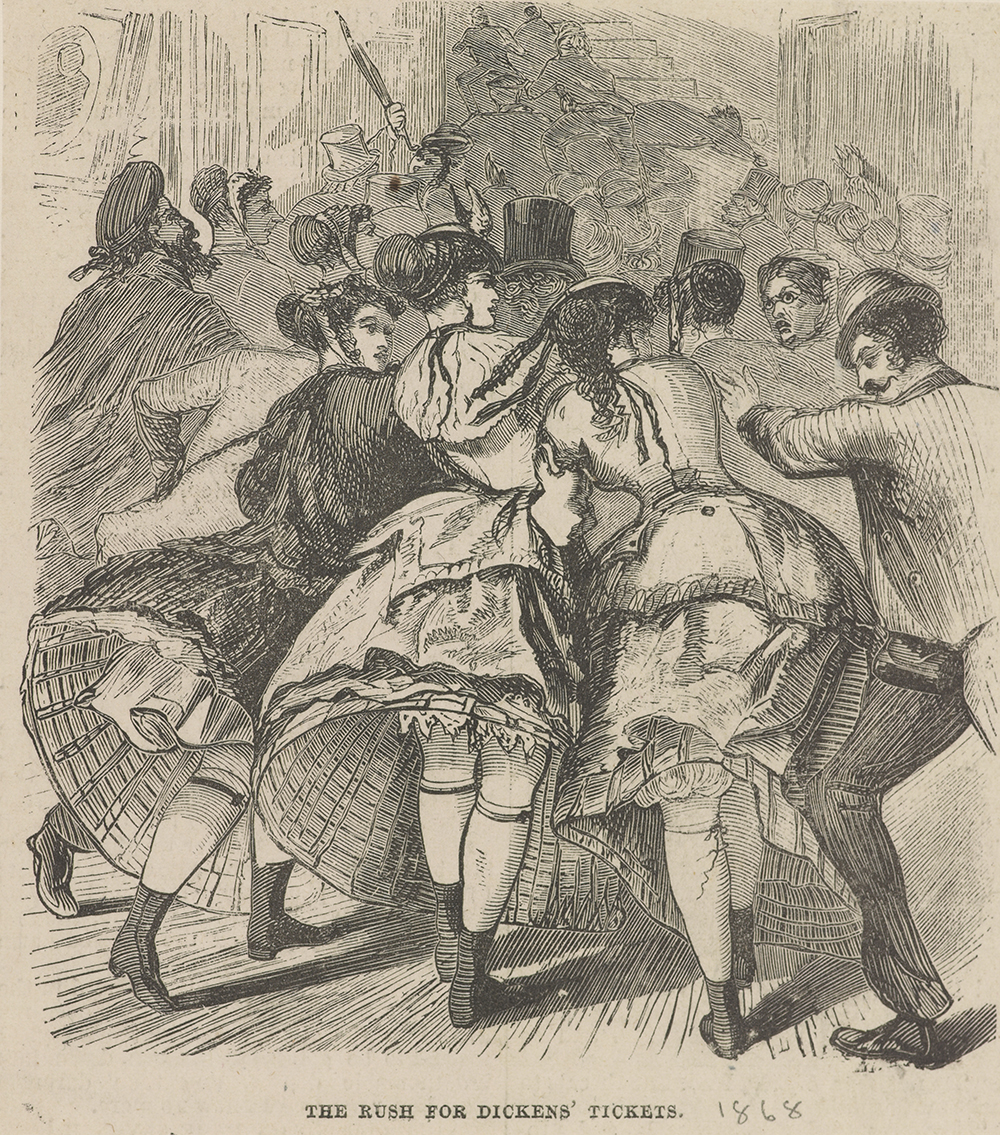 Obviously, we cannot see Dickens perform, but through The Morgan Library and Museum's manuscript, we can glimpse a little of his Christmas magic. For those of us outside of New York, the full manuscript is available online to read at our leisure, alongside a full audio of the story as it unfolds.
Whether we read, listen, watch, or perform "A Christmas Carol," Dickens's tale may take us, in the words of author Harry Stone, to "Scrooge's redemption (and our enlightenment)." And just in time for Christmas!
Visit the manuscript at The Morgan Library and Museum in New York through Jan. 6, 2019, or experience it online.