Six-year-old Kali Karnatski's lemonade stand looks just like your typical kid's summer enterprise.
The big difference isn't what she's selling; it's where the profits are going: to the fire department in her hometown of White Haven, Pennsylvania.
Now, the young entrepreneur, who advocates for her local first responders, is being praised for rallying the community in a difficult time.
Kali's reasons for giving her time and profits to White Haven Fire Company #1 are simple: "Because I wanted to, because they help other people and I want to help them," she told WNEP.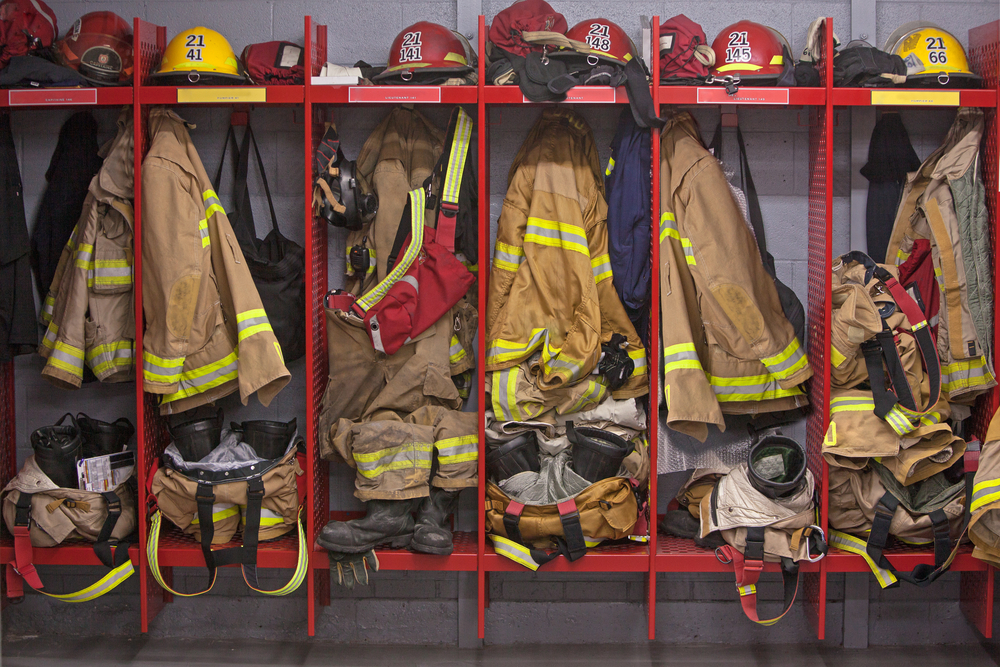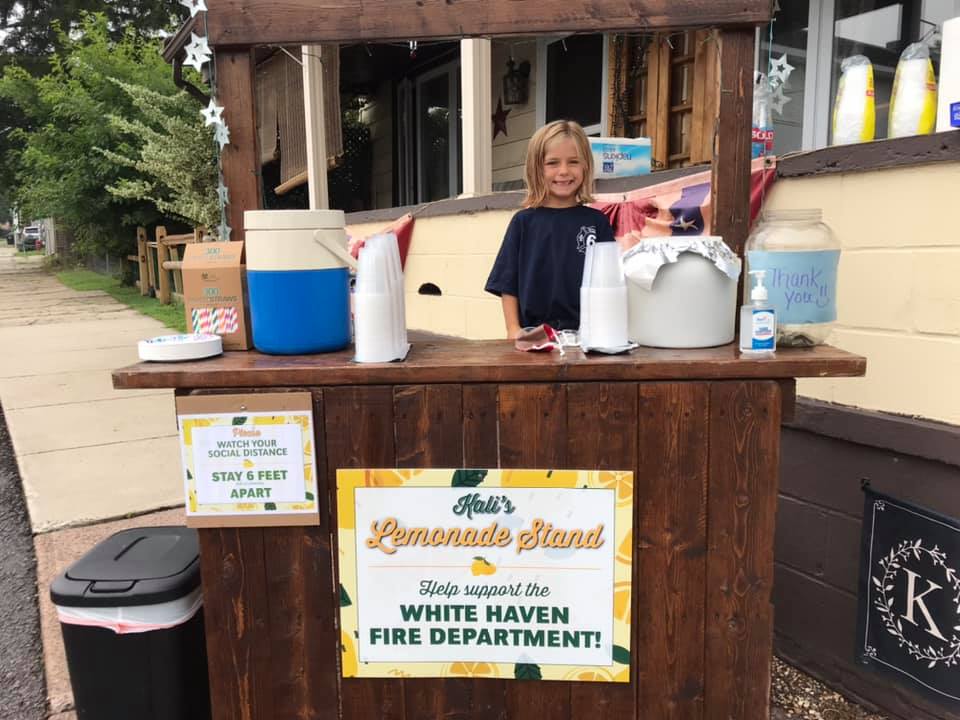 The lemonade stand has a prime location in the center of town, across from the post office.
Assisted by her 9-year-old cousin Jared Ellis, Kali is offering up a simple selection of sweet summer refreshments, including regular lemonade, pink lemonade, and homemade cookies.
But this isn't the first time Kali has stepped up to help her fellow citizens. Her mom, Lauren Karnatski, posted pictures on Facebook of an even younger Kali and her lemonade stand from 2019, captioned: "One year ago Kali decided to have a lemonade stand and donate the money to local organizations."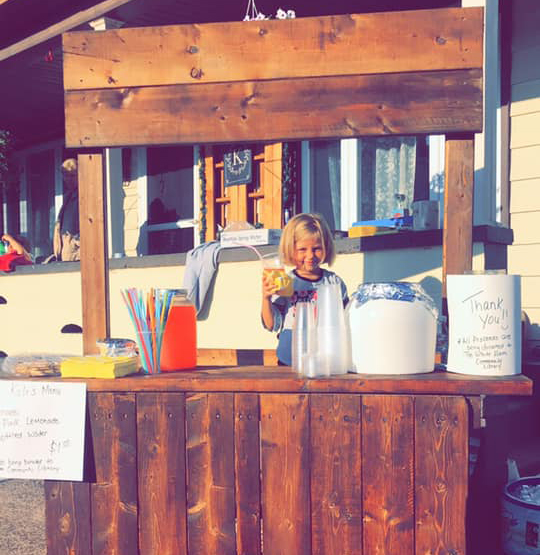 This year, Lauren helped Kali get set up again with a new sign for her opening weekend on Aug. 8.
However, with the pandemic impacting business, Kali has had to supply hand sanitizer and a sign reminding customers to social distance. Not even the economic lockdown could keep her from working toward her goal of helping the firefighters who protect the town.
Kali's stand proved a big success around town. Krista Piccolotti, a local mom, brought her kids by to see the display of patriotism and community spirit. "It's awesome, it's awesome, part of the reason why I wanted to bring the boys by here today," she told the news outlet. "She's doing a great job for the community."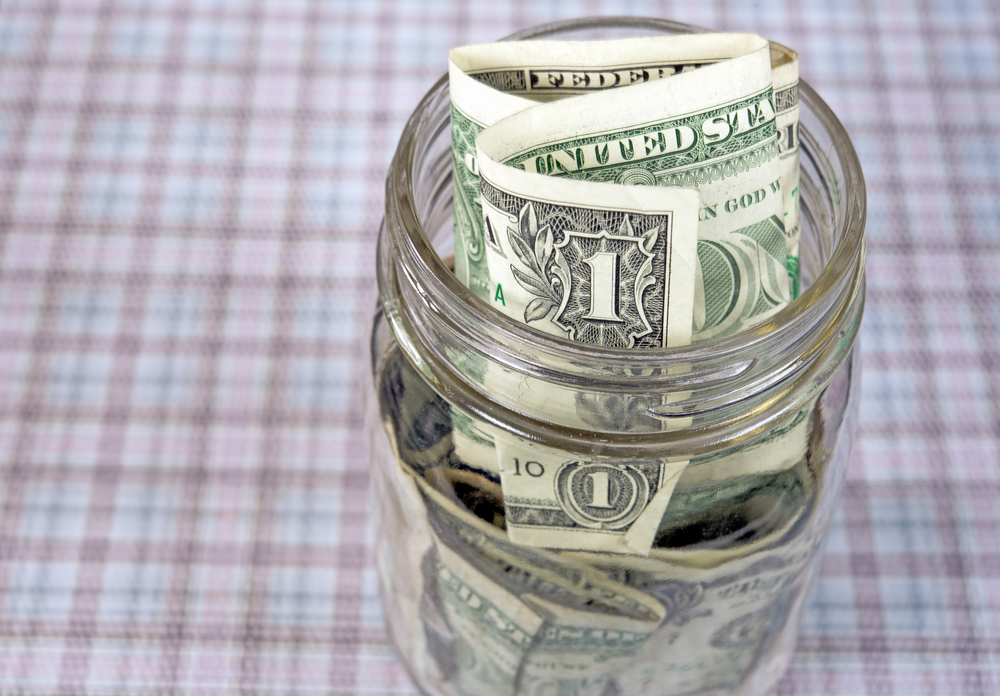 The effort is even more important now, as White Haven Fire Company's usual fundraising channels have been shut down by the pandemic.
Captain David Raudenbush explained, "We are struggling a little bit with fundraising and our social club is our main support and with the restrictions, every little bit helps and this is a huge boost."
Raudenbush added, "This is awesome. Absolutely awesome there's no other way to describe it. This is a true symbol of community support Kali comes from a great family and we are absolutely proud to serve the community here."
The fire department posted a picture of Kali on Facebook, wearing a mask, selling lemonade on the sunny summer's day.
They captioned: "I love this community! With a big heart and a strong supportive, loving family behind her, Kali showed exactly what it means to help her community! Thank you, from the bottom of all our hearts, thank you!"