Bridger Walker, a brave 6-year-old boy from Wyoming, has gained social media recognition for rescuing his sister from a dog attack earlier this month.
On July 9, Bridger jumped into action when a 1-year-old German shepherd mix charged toward his 4-year-old sister, a statement from the family said. While shielding his sister from the attack, he was brutally mauled by the dog.
Bridger was able to lead his sister away from the danger; however, the boy sustained bites to his head and face.
"Tragically, instead of running off, the dog leaped and latched onto Bridger's cheek," the statement read.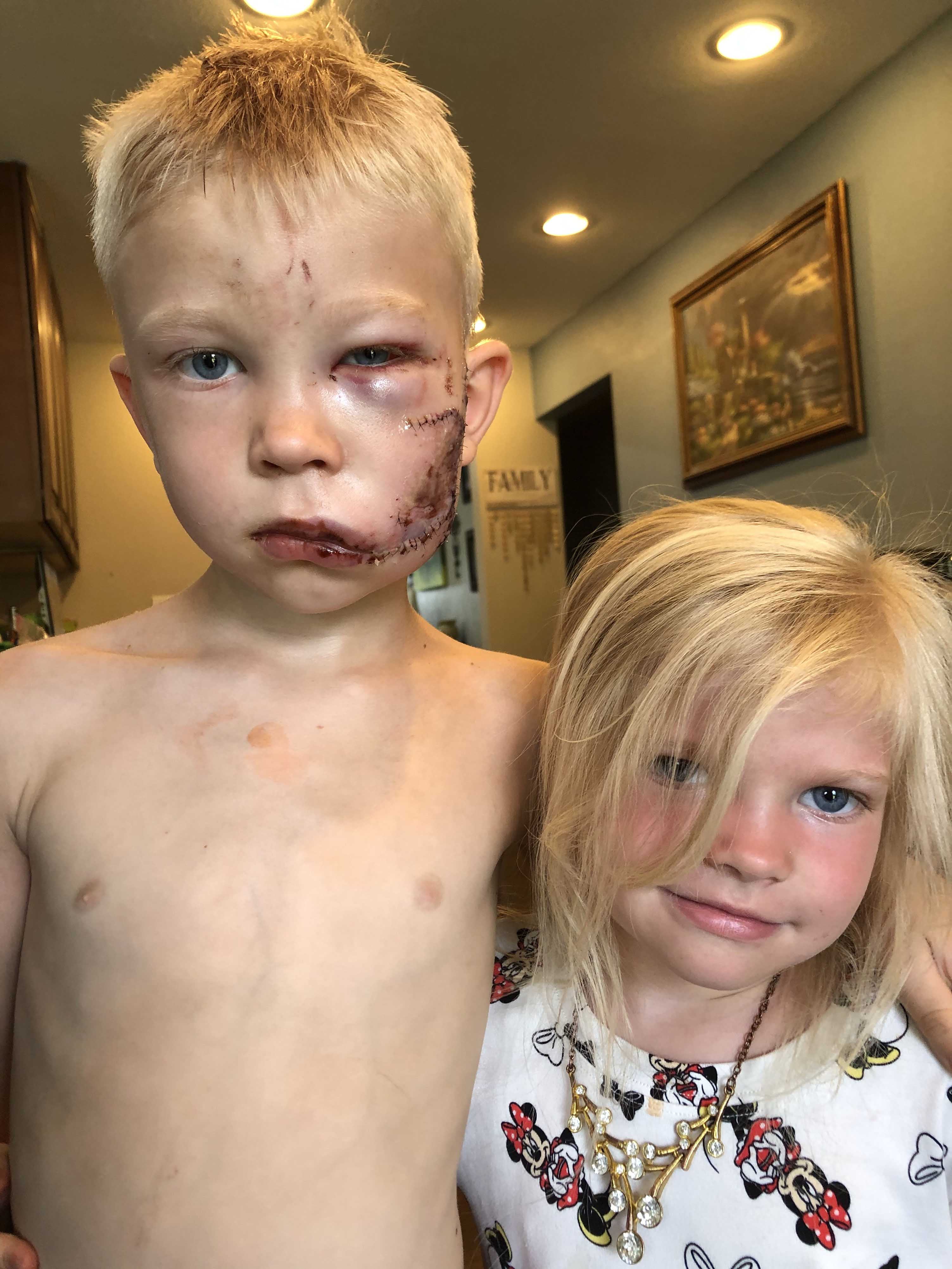 Bridger subsequently underwent a two-hour surgery that required more than 90 stitches from a "skilled plastic surgeon," according to his family.
When his father asked him why he jumped in between his sister and the dog, he is said to have recounted, "if someone had to die, I thought it should be me," according to the statement.
The heroic boy's aunt, Nicole Walker, shared an Instagram post showing pictures of Bridger after the attack with a swollen face and stitches running up his cheek and below his eye.
Fortunately, Bridger seems to be improving, according to the aunt's post.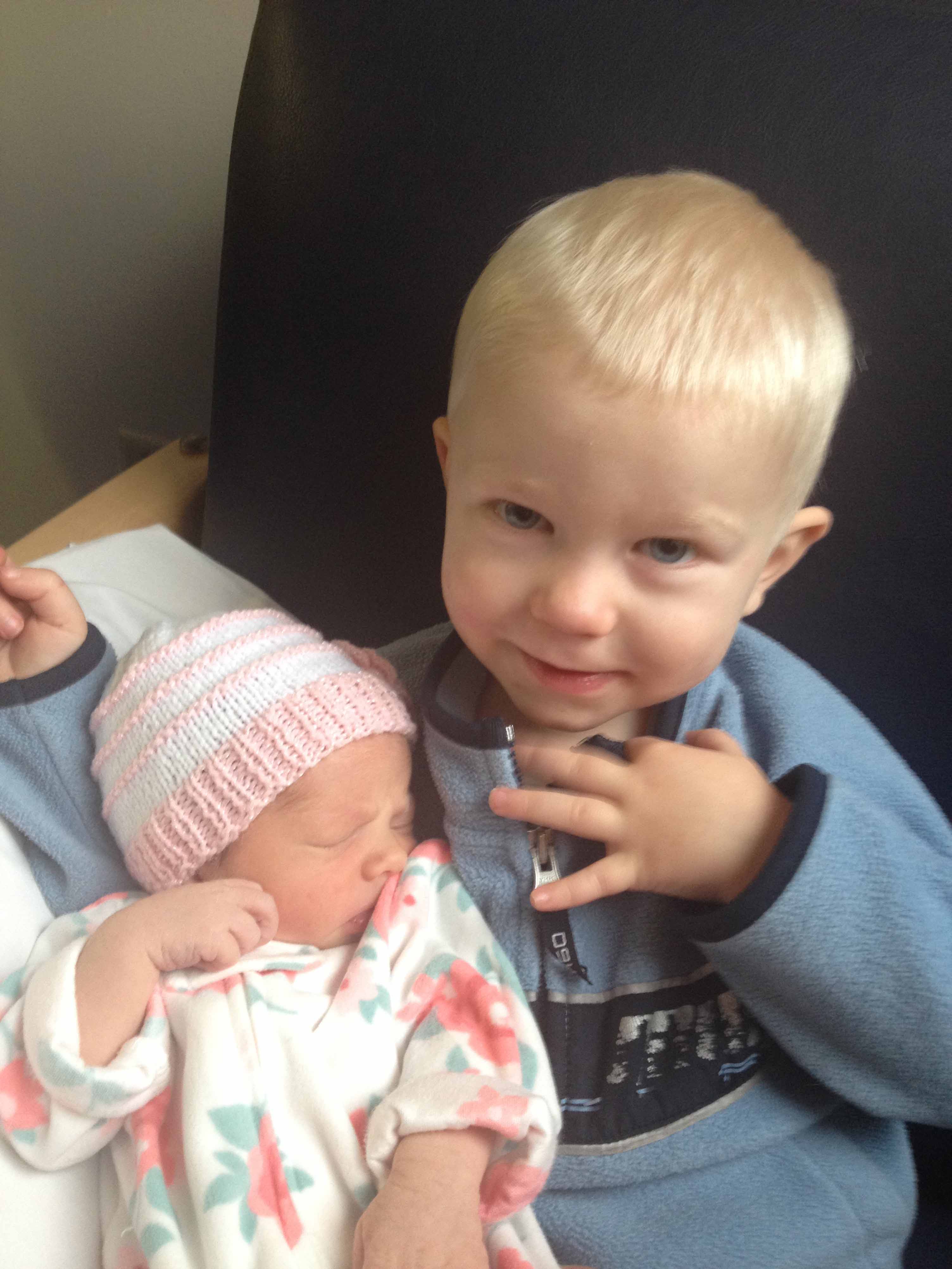 "I just finished visiting with Bridger at his home," she wrote. "His wounds are looking so much better! He's in great spirits, and his awesome personality is intact.
"He can't smile too widely yet, but he was grinning as I read some of your comments to him."
Meanwhile, the family "feel no resentment' toward the dog owners," she said. "I'd also like to mention here that the dog's owners are really great people who have been nothing but kind to Bridger and his family."
Some people on Instagram who were concerned asked her if Bridger had a GoFundMe page that could accept contributions. She responded asking them to donate to military veteran charities instead, or send Bridger photographs of rocks, because he's a fan of geology.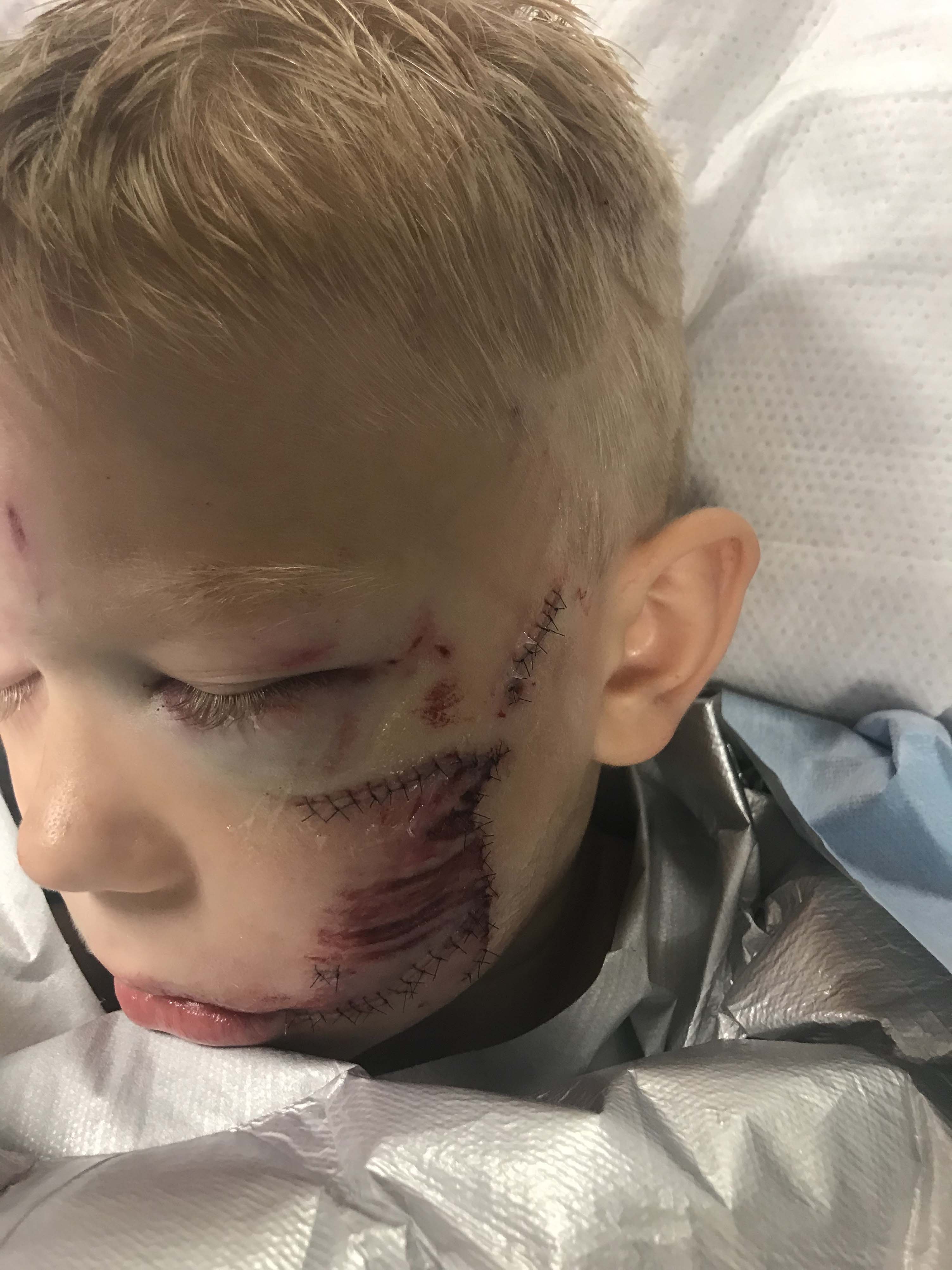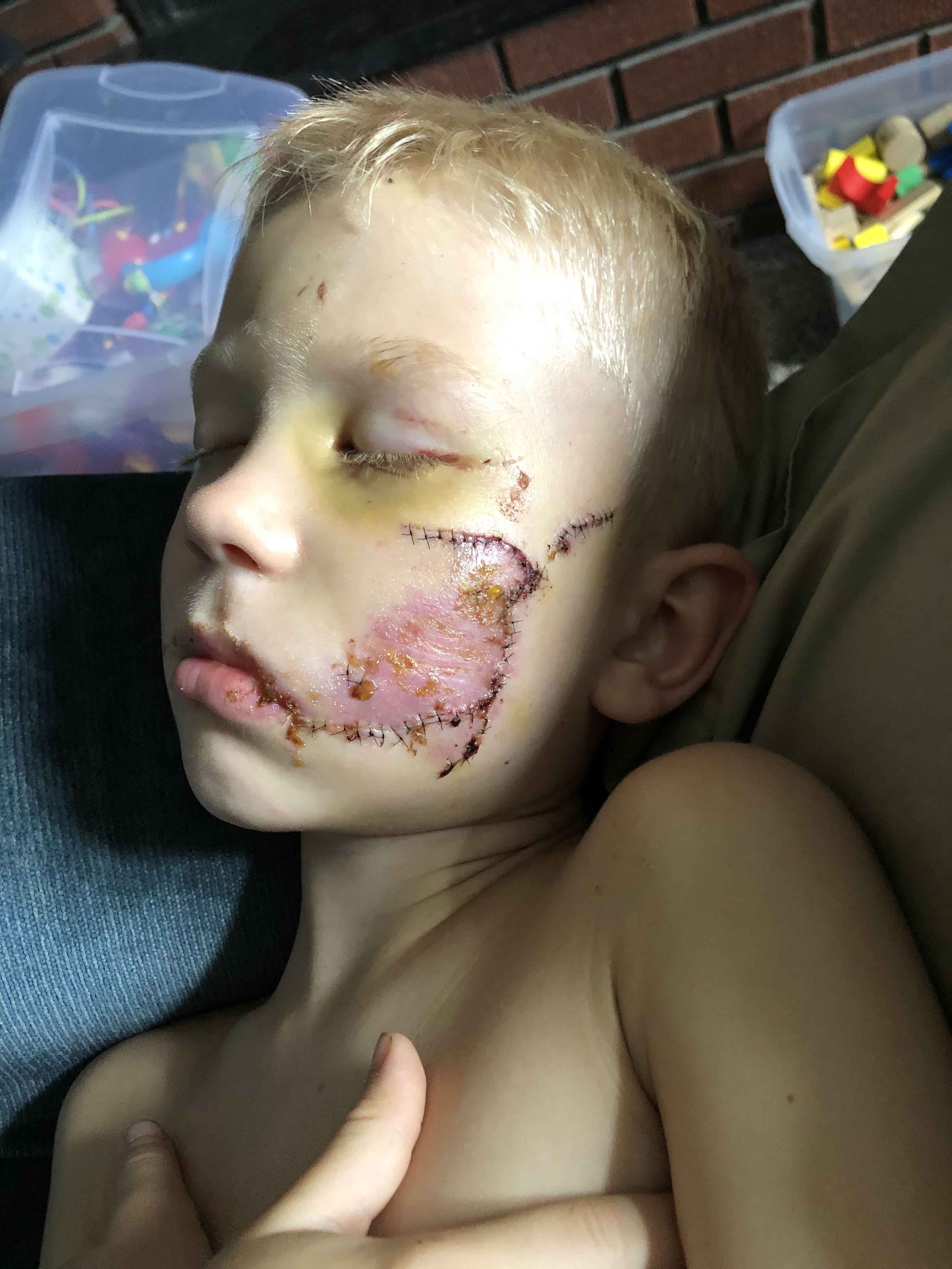 Many people also praised the boy's heroic action. "God bless the little superhero!" wrote one person on Instagram.
"I was so amazed by his bravery," said another. "What a legend."
A third commented, "Bridger you are true human, your one correct decision had inspired thousands of youth like us, do not feel down at any moments.
"Your scars are the pride of your heroism, they will always speak about your Bravery, it is much more precious than Army badge, not many have guts like you.
"Hence you are special among us."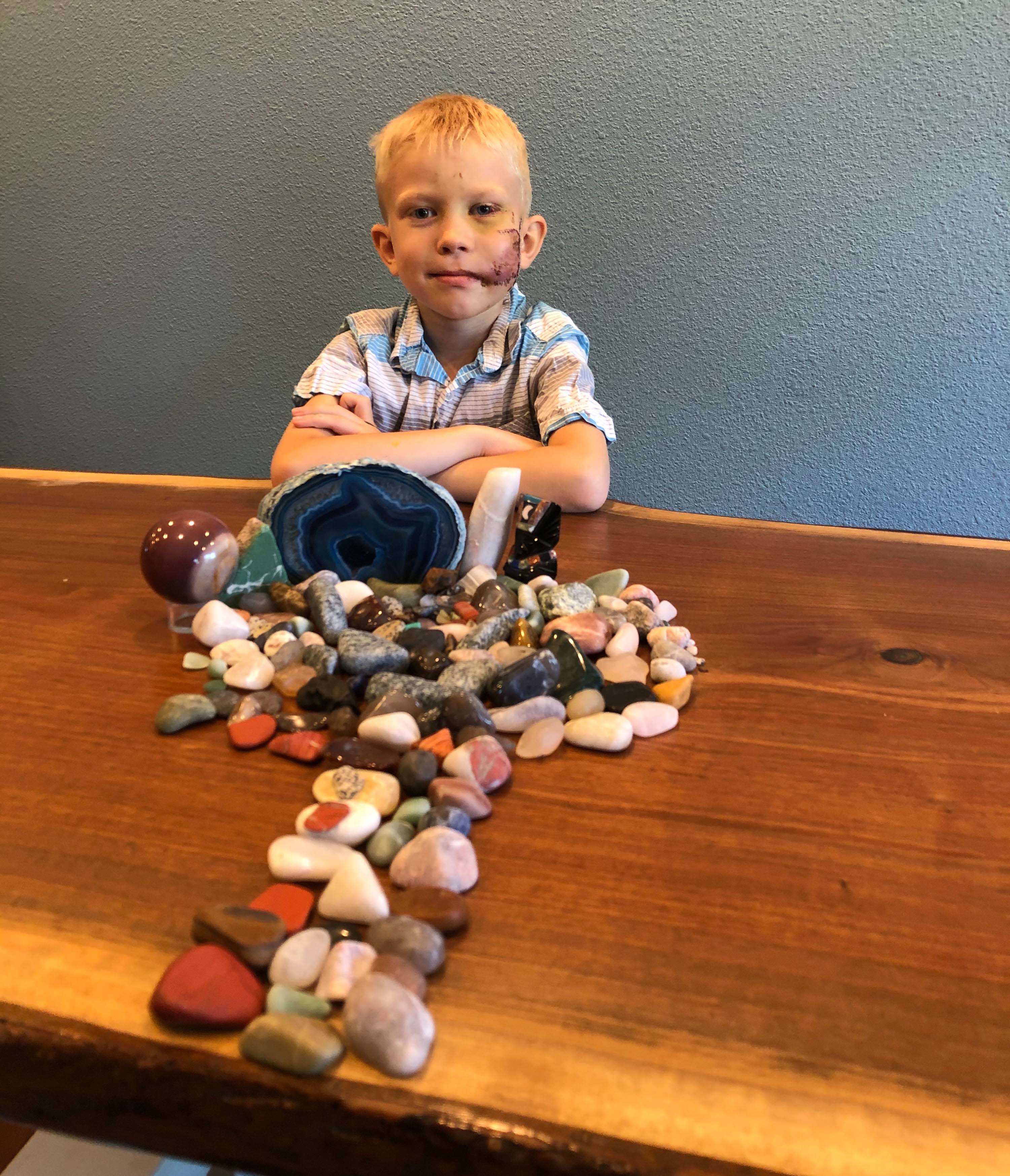 CNN Wire contributed to this report.