After undergoing a 233-pound (105 kg) weight loss journey in over three years, a California man's side-by-side transformation pictures have gone viral and are inspiring others to make healthy lifestyle choices.
Stephen Vysocky, 35, is an overnight data processor living in California, where he was born and raised. At the time of writing, he weighs 272 pounds (123 kg). His goal is 250 pounds (113 kg).
"In the 'before' picture, my buddy happened to catch a good picture of me sitting at the [Disney] castle," he told The Epoch Times. "When I went back after the bulk of my weight loss, me and my girlfriend, Amy, thought it would be cool to retake the picture of me sitting there so I could see how much weight I lost.
"I noticed a big change, so I thought I would share it on my Twitter to my four friends that follow me there. Little did I know the picture would gain so much steam, and inspire others to share their weight loss stories."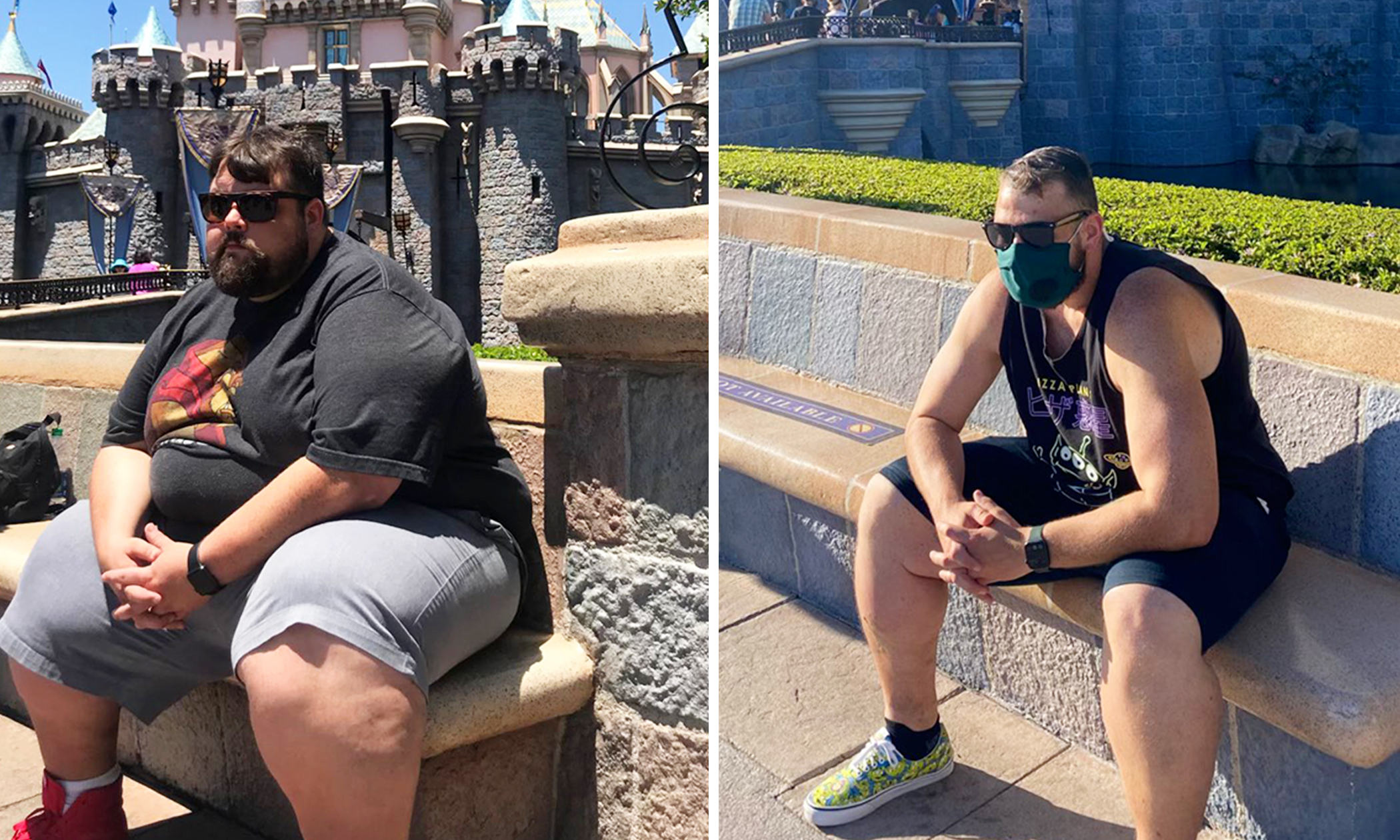 Vysocky gained weight over time. He recalls being depressed as a child and into his teenage years, and a heaviest recorded weight of 505 pounds (229 kg).
"I say 'heaviest recorded' because I could never find a scale to properly weigh myself, so I might have been heavier," he clarified. "I always thought I was going to be 'Big Steve' forever. I was not happy during this time, but I did force myself to push forward with life. I forced a smile and told myself I was okay, when I really wasn't."
Vysocky turned his life around in March 2019. Heartbroken after a difficult breakup, he fell back into a depressed state, but his close friend and roommate, Daniel, would not let him give up. "He told me he was not going to continue to let me sit in my room and hate my life," Vysocky said. "He told me I was better than I thought, and that if I really wanted to lose the weight, I could; all I would need to do is push."
The first week was "rough," said Vysocky; Daniel dragged him to the gym, angry and sore, and he didn't want to be there. A month later his conviction was tested.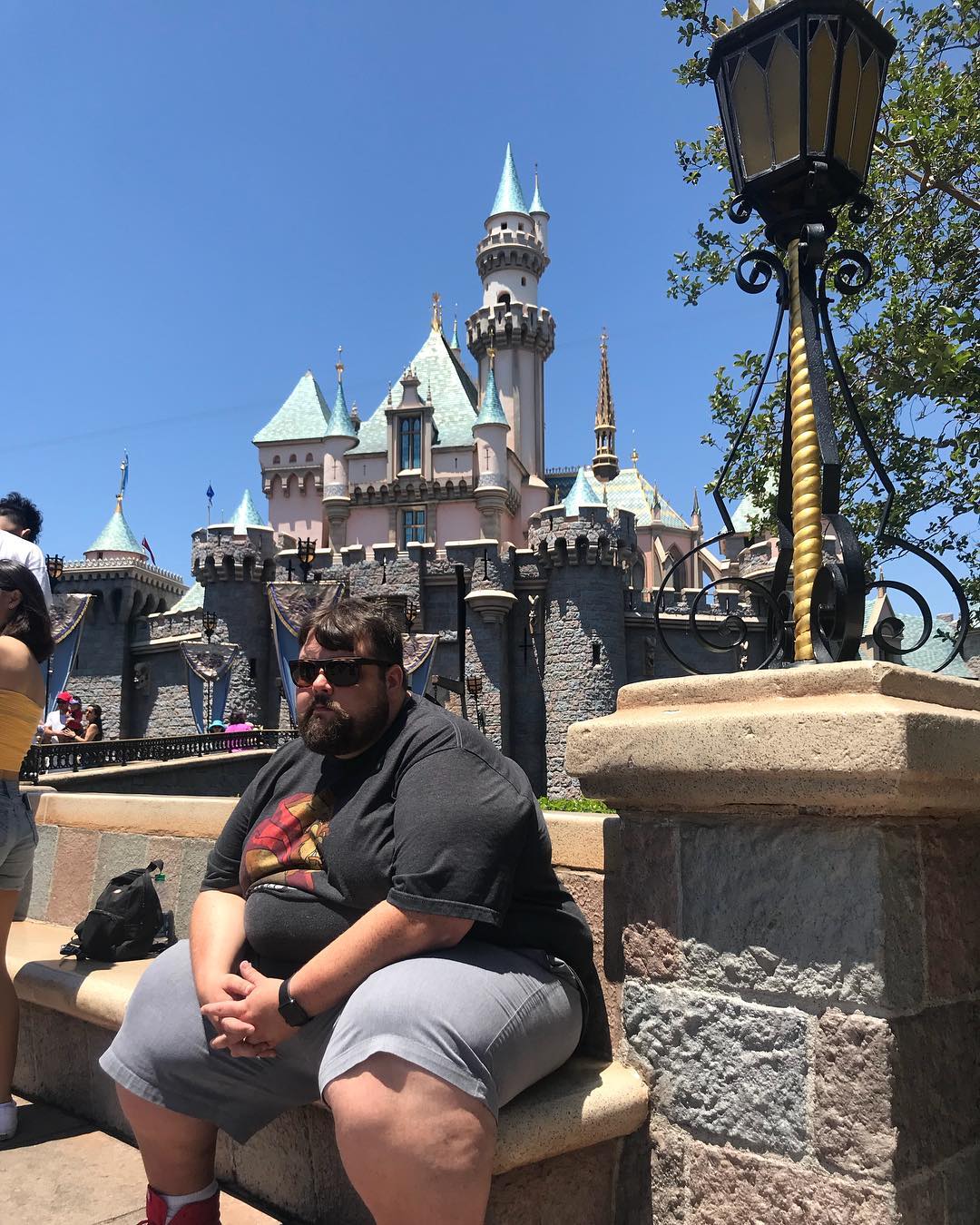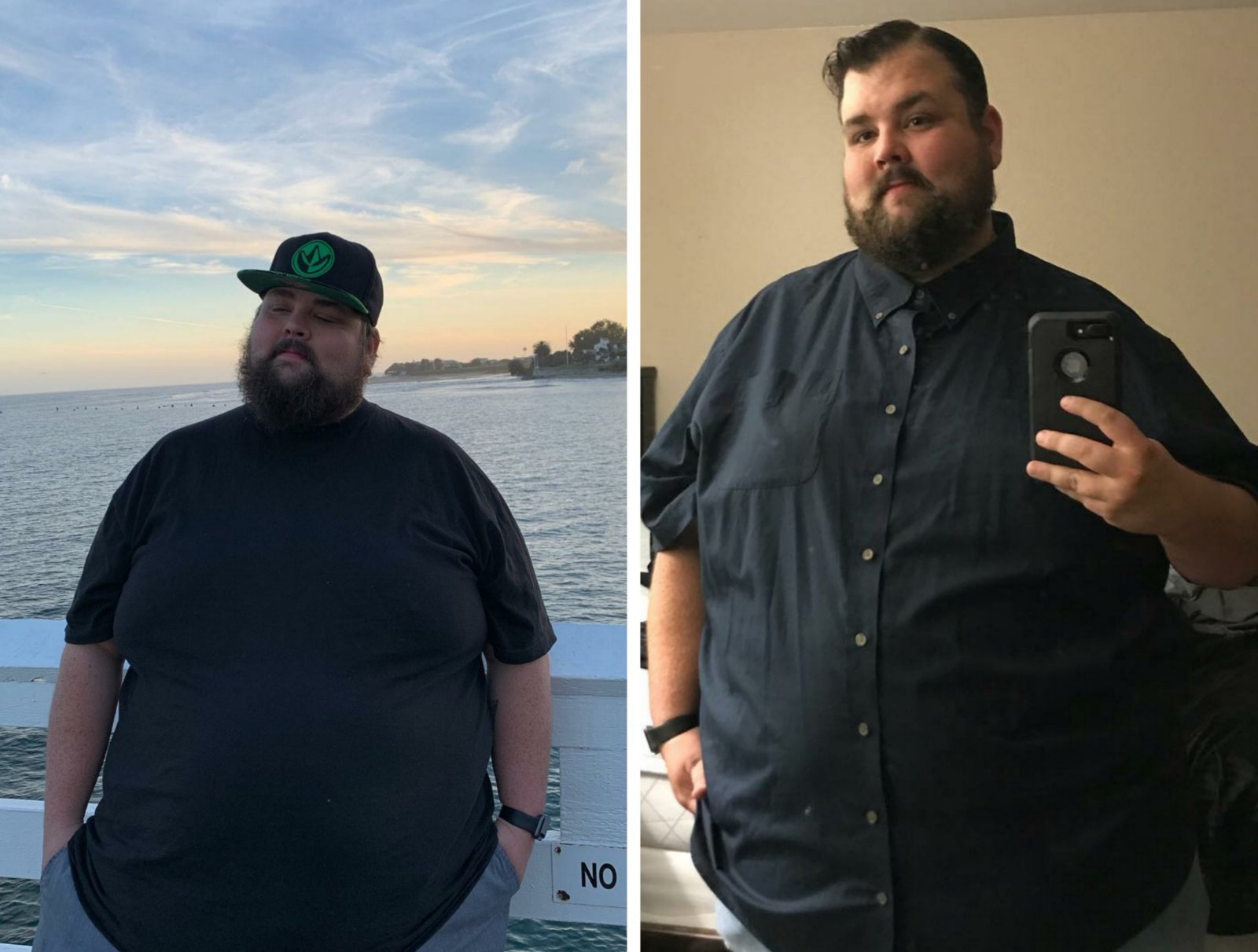 "I was sitting in the Planet Fitness parking lot," Vysocky recalled. "Daniel happened to be busy that day, so in order to workout, I would have to get my own gym membership. I told myself, 'If I'm willing to invest all this time in friends and family, how come I can't invest time in myself?'"
He walked into Planet Fitness by himself, pledging a year of hard work to see what was possible.
Vysocky then remembered Daniel's encouraging words: "Everyone is working on themselves, they don't really notice you." And the much-needed advice saw Vysocky through the toughest days. He lost 100 pounds (45 kg) that first year and his confidence grew exponentially.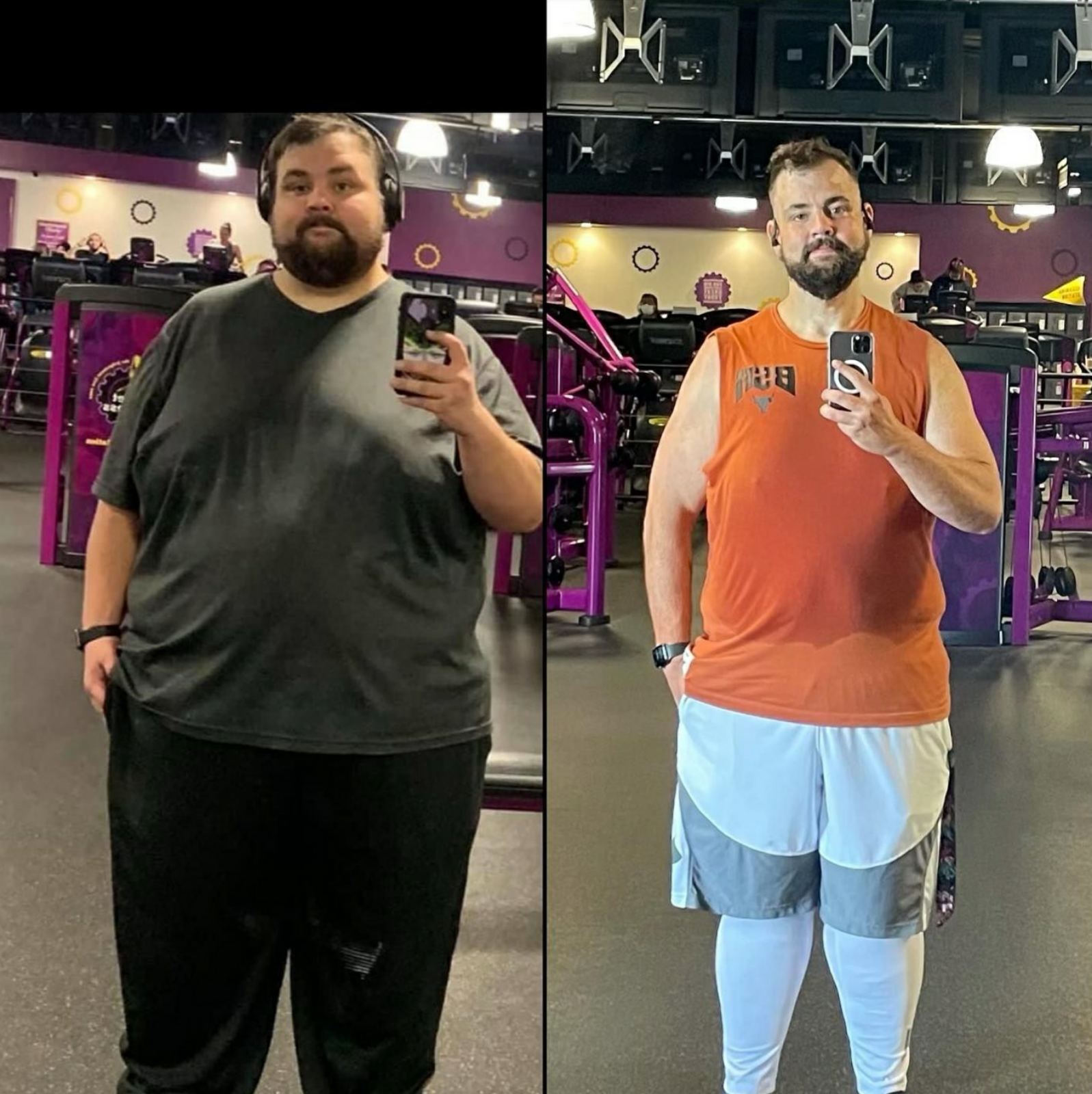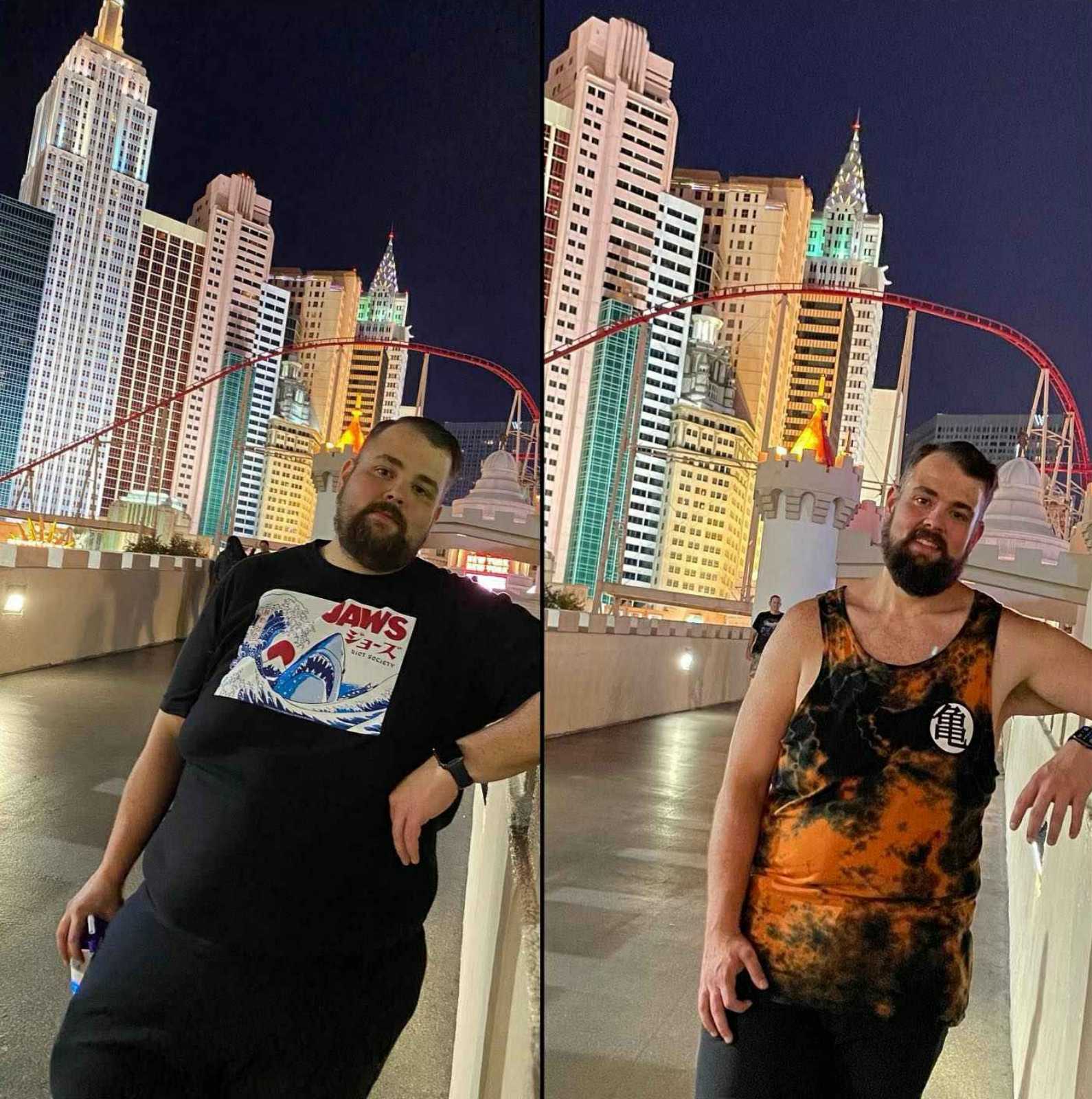 Vysocky continued hitting the gym six to seven days a week, adding weight training to his cardio workout when his weight began to drop. He watched online videos for exercise tips, quit sugary drinks, and received diet advice from his other roommate at the time, who taught him how to make gradual cutbacks and substitute takeouts for low-carb, home-cooked food.
When the lifestyle overhaul felt like too much to handle, Vysocky would attend motivational talks to keep him pushing forward.
"The major challenges, I would say, were all mental challenges: waking up and not wanting to go to the gym, or stepping on the scale and not seeing any progress," he reflected. "I stopped getting on the scale. I knew if I kept seeing no progress I would just stop and tell myself, 'This isn't working.'
"I didn't step on a scale for the first year of my weight loss journey."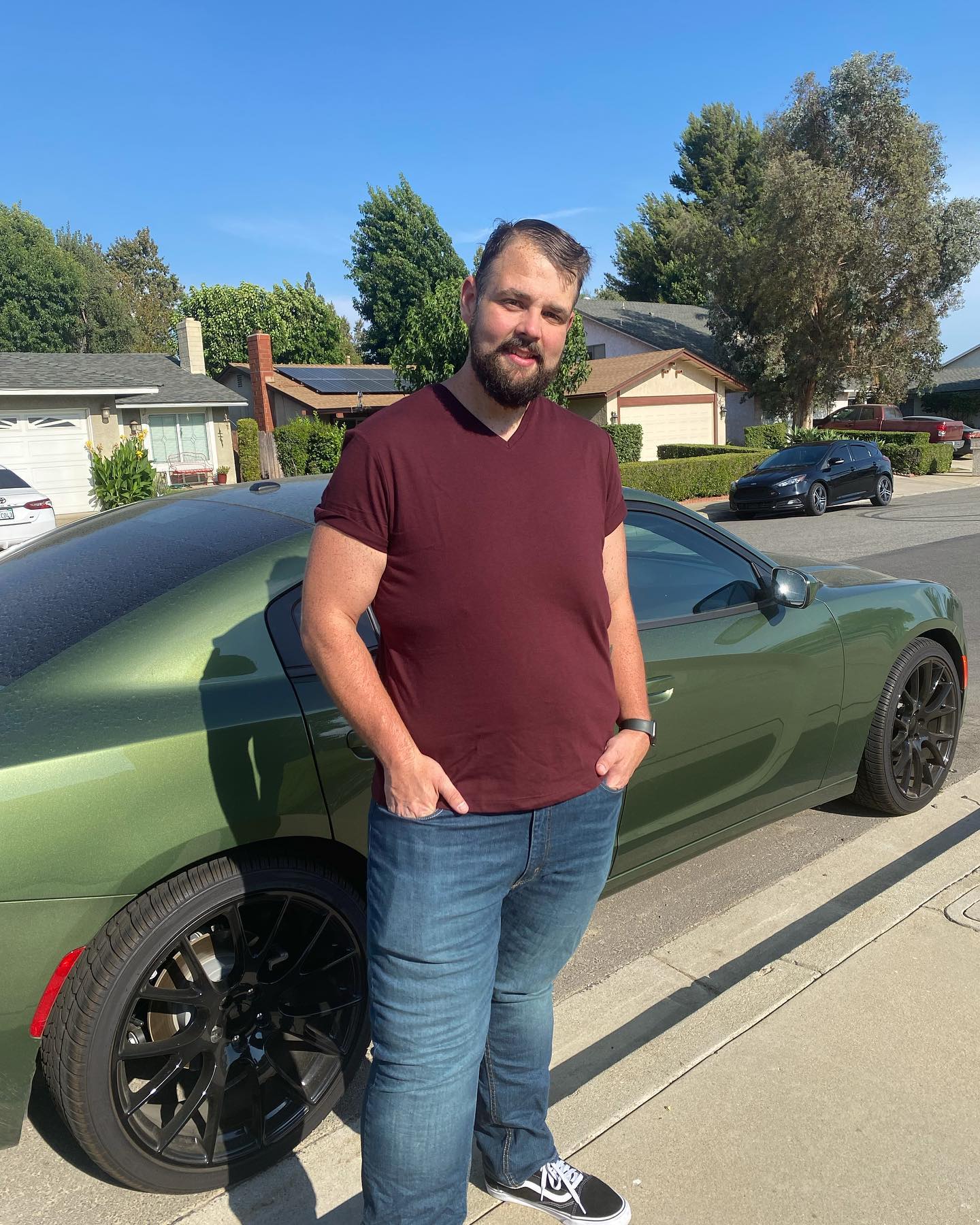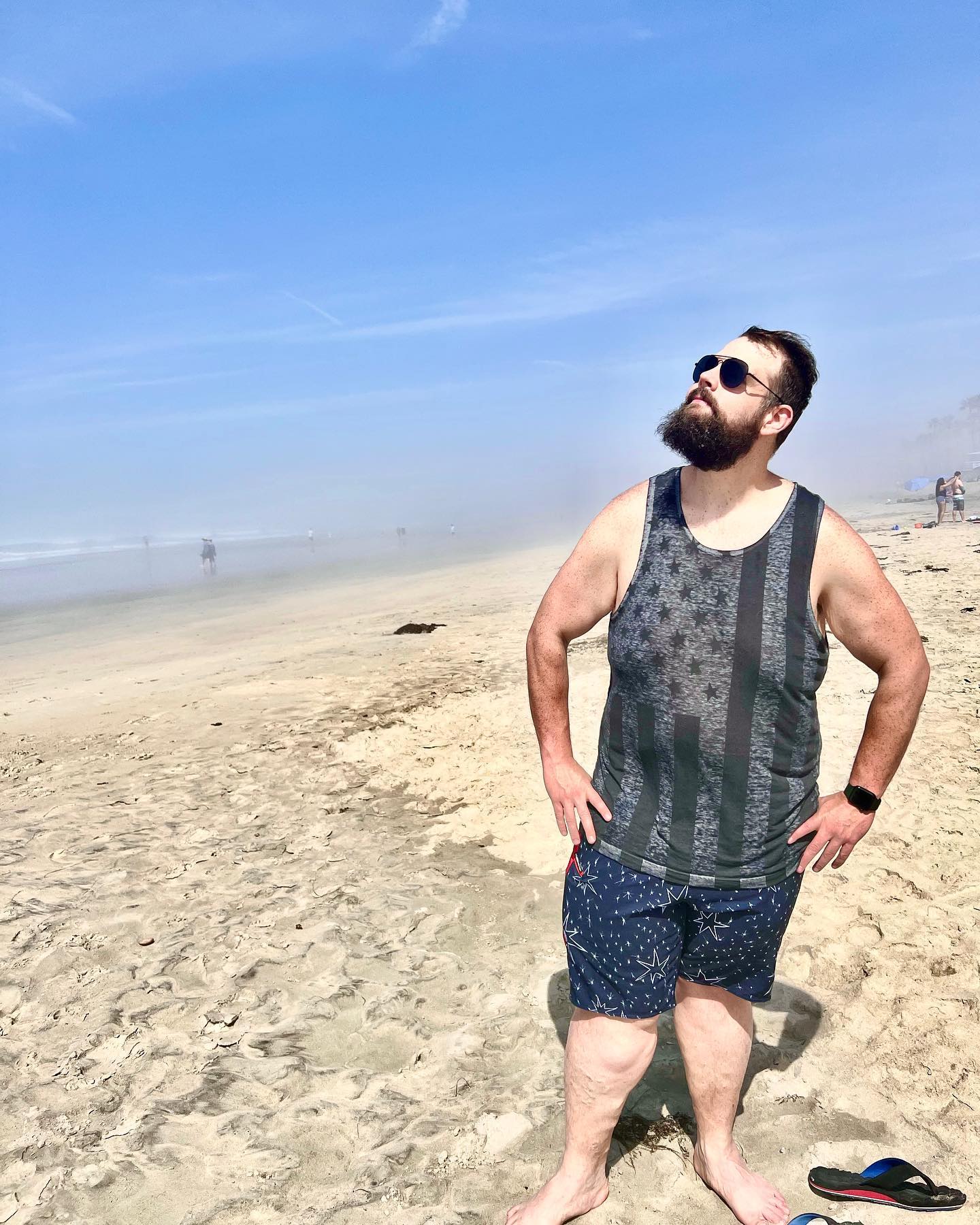 To lose the bulk of Vysocky's weight took around three years of hard work and dedication.
He explained: "I want to be happy and healthy, and work on gaining muscle and toning up my body. I told myself when I started this journey that it was a lifestyle change; I made a promise to myself to keep up what I'm doing in the gym, and live a healthy lifestyle with both exercise and eating right."
Vysocky, who is currently fundraising for skin removal surgery, hopes his story can inspire other people who may be overweight but lack faith in themselves to lose it. "If you need motivation, come back to this article, look at my pictures on Twitter," he encouraged. "If no one believes in you, I believe in you, and you should believe in yourself."
His journey has taught him that a person can do anything they put their mind to. He said that he was "extremely lazy" before his weight loss and didn't want to do anything. "Pushing this hard, and for as long as I have, shows me a lot," he said.
"It doesn't happen overnight; just like it took years to put on the weight, it took years to lose it. You need to go into it 100 percent with your full heart. You need to believe in yourself and find that motivation to never give up—never stop pushing forward.
"You need to do it for you; not your family, not your friends, just you."
Share your stories with us at emg.inspired@epochtimes.com, and continue to get your daily dose of inspiration by signing up for the Inspired newsletter at TheEpochTimes.com/newsletter