An adorable dog named "Eris" from Virginia has become quite an internet sensation for possessing an incredibly long snoot that measures a whopping 12.2 inches. She is believed to have the world's longest nose, but her owners haven't yet officially verified it.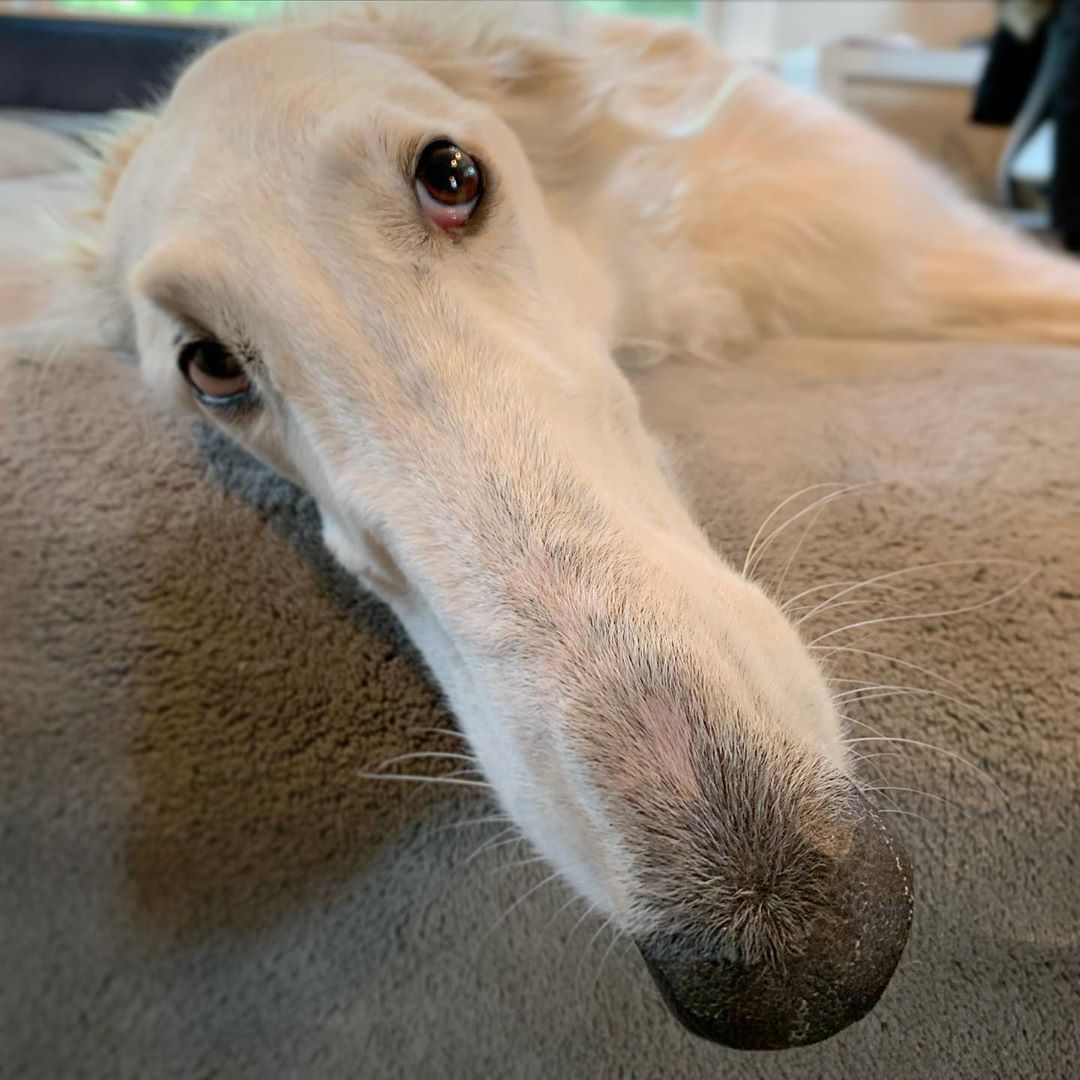 The 2-year-old Borzoi was born to a litter of three in Keysville, Virginia, and was adopted by jewelry store owner Lily Kambourian and her partner Savannah in Richmond on July 23, 2018. At that time, it was apparent "that they might have an overbite," which would rule out Eris from participating in any dog shows, according to The Daily Mail.
Additionally, the owners were also informed that Eris might have some dental issues; however, Eris "just sort of grew past it."
The long-nosed dog, which celebrated her second birthday on May 18, measures 4 feet 9 inches (1.44 m) from nose to tail, with the size of her snoot only being a little over 1 foot. The adorable canine has earned the moniker "Madam Eris Overbite, Queen of Snoots."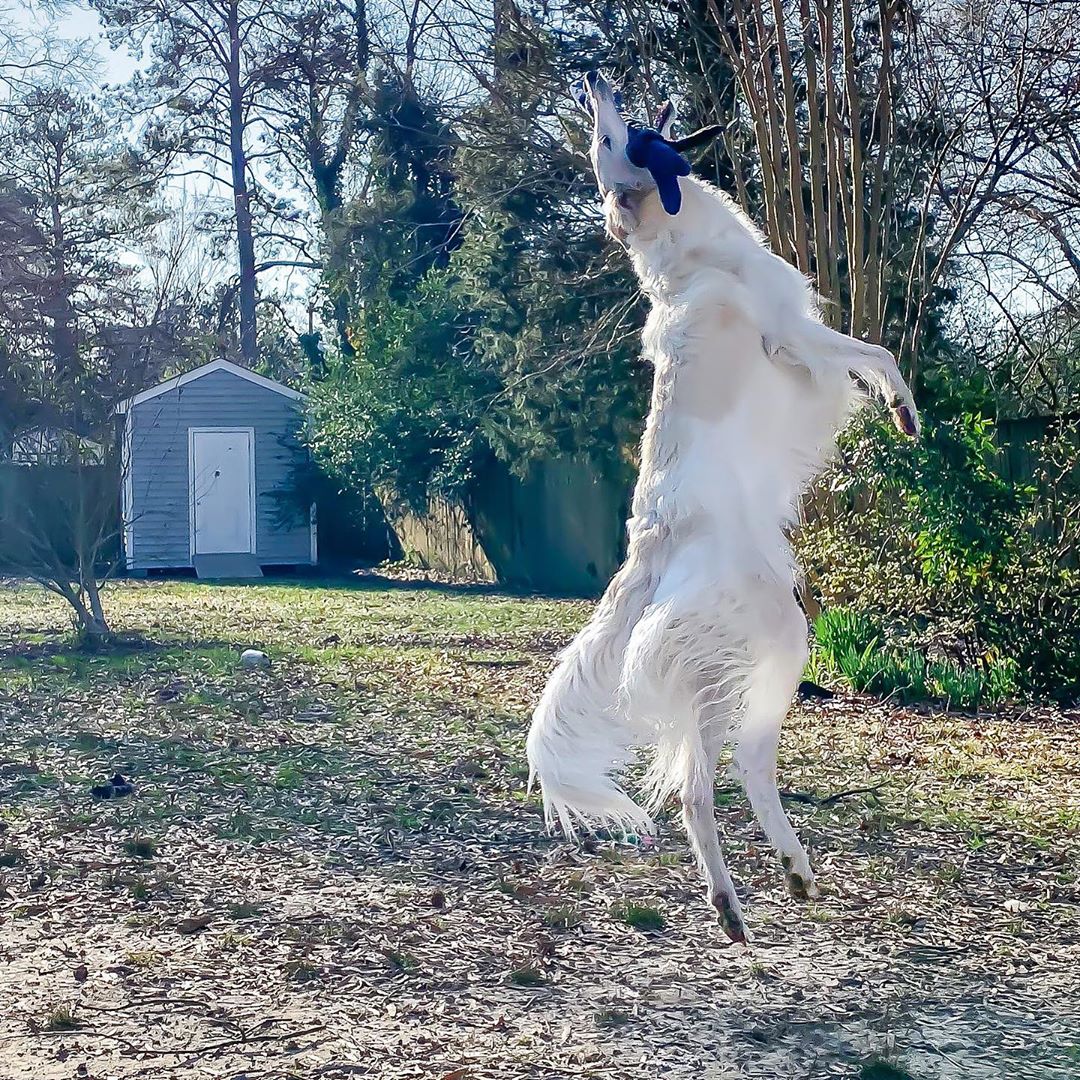 Unsurprisingly, Eris's distinctive looks get noticed quite a lot as she goes out on walks. "We get stopped a lot when we are walking Eris because most people are trying to figure out what breed she is," Lily said, "but we've started finding paths through the neighborhood where we can actually get a walk done."
On the internet too, Eris has a huge fan following with a massive 201,000 followers on Instagram. Her owners, who started the page as a "scrapbook," claim that they have begun to enjoy the "Instagram dog community" and are "really thrilled to be a part of it."
Eris's Instagram feed is filled with photos chronicling her day-to-day activities that her loyal fans can't seem to get enough of.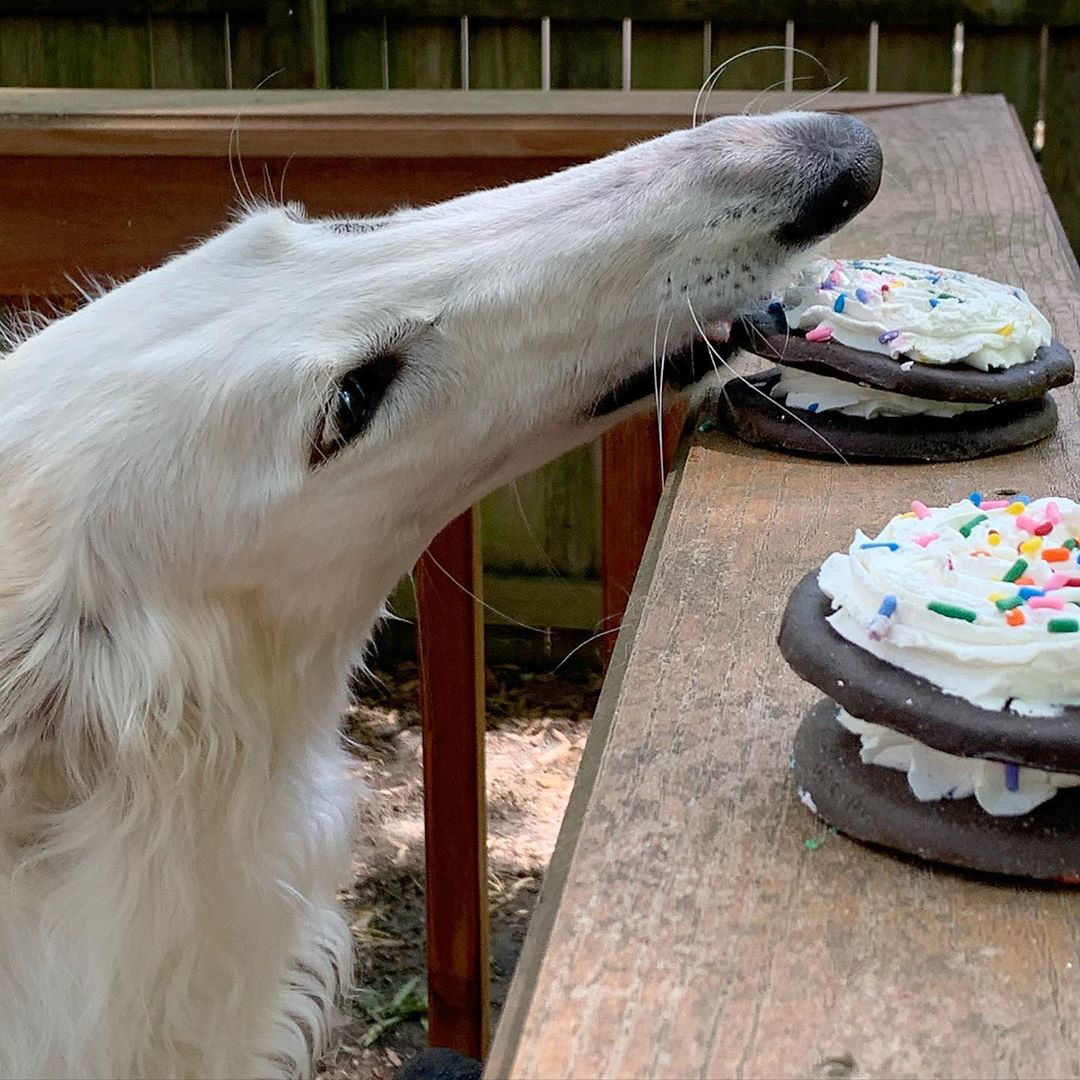 Besides her popularity, Eris is very happy to be in the company of people and dogs but can get easily scared by small dogs, according to Lily. Describing her personality, Lily said: "Sometimes she gets grumpy but it is so goofy and lovely because borzoi is very quiet. I don't think we've heard her actually bark."
According to the American Kennel Club, Borzois hail from Russia. These large sighthounds were bred to be swift in order to hunt down wildlife, including wolves. However, they are affectionate family dogs. With a lifespan of up to 14 years, the Borzoi ranks 103rd in popularity among 195 breeds; however, Lily hasn't yet come across any other Borzoi. According to the Metro, Lily wanted a Borzoi due to their calm nature and also for the lack of potential health issues that are far more common in larger dogs.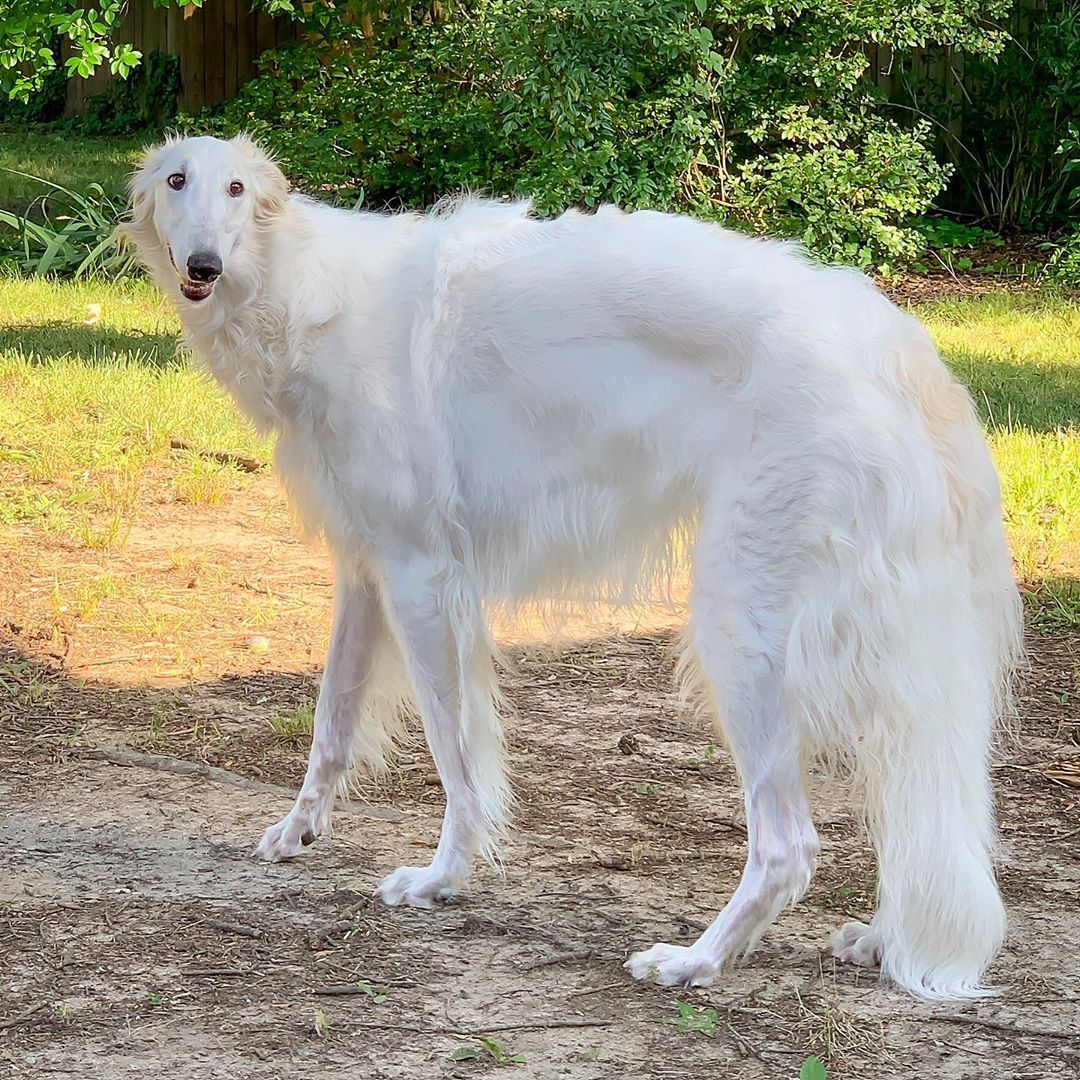 As for Eris's long snout, Lily said, according to The Dailymail, it doesn't pose any issues but "she drops food everywhere but so do I." Meanwhile, this adorable canine takes longer than ever to complete a marrow bone compared to her counterparts.
Additionally, with a nose that size, Eris can't keep herself from sticking it into things. "She is very good at sticking her nose into very small gaps between couches, fences, or people enjoying a meal at a table—so certainly her pointed nose is advantageous there," Lily said.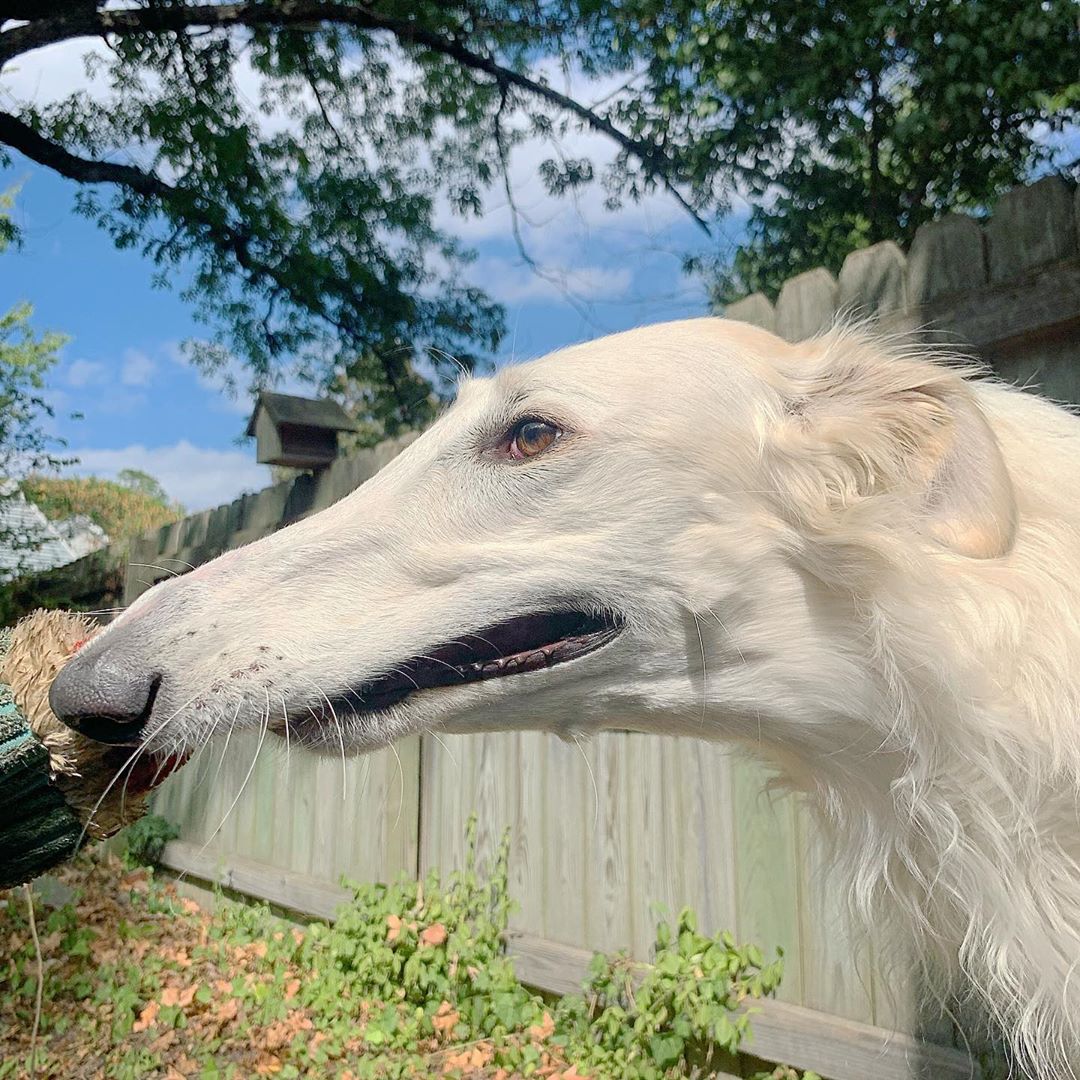 In the last six months, the jewelry store owner also revealed that she has started a limited run of Eris's merchandise with some small local business and hopes to make it permanent.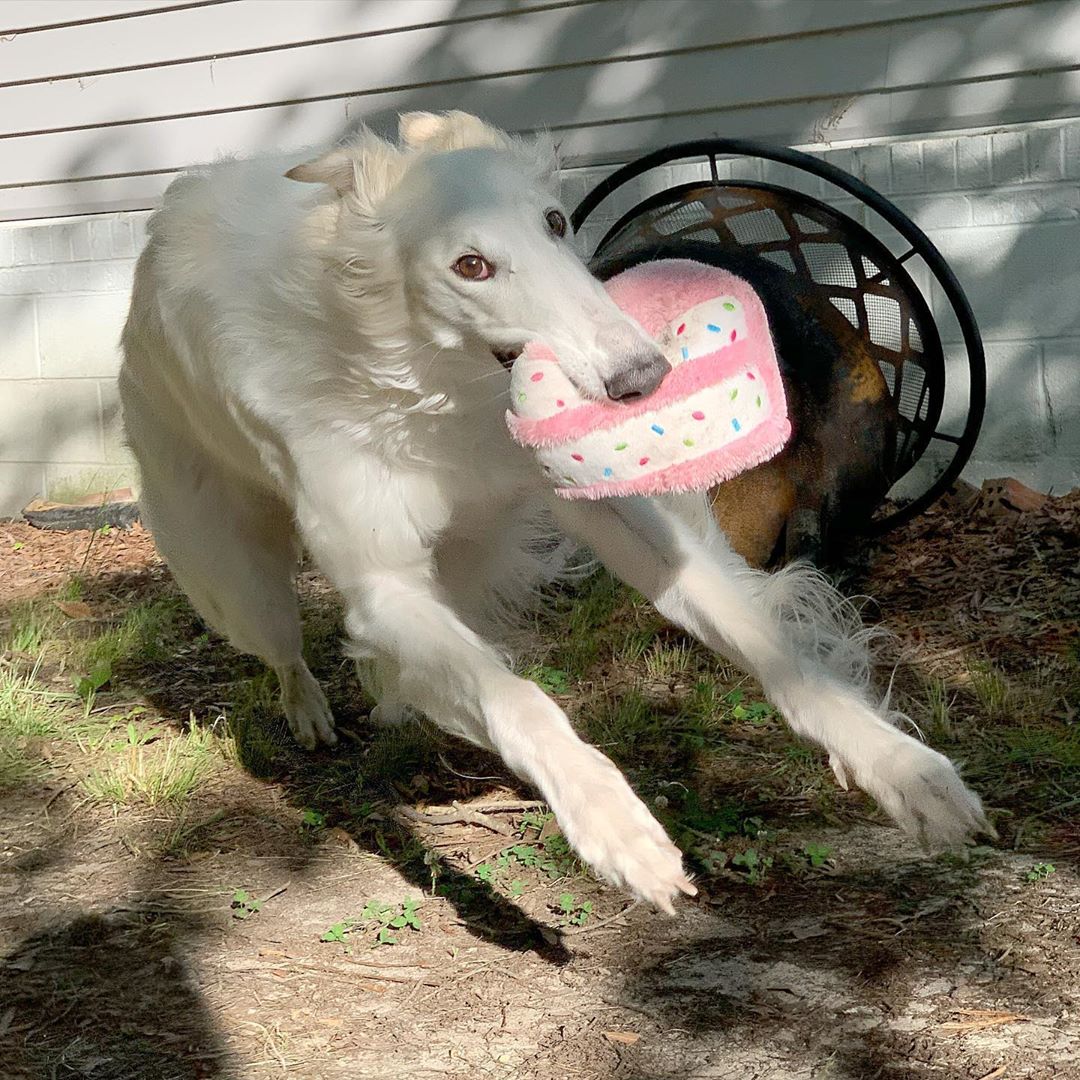 As for the title of possessing the world's longest nose, Lily admitted that they haven't had it verified by record keepers but are open to getting it checked once things become more "normal."
We would love to hear your stories! You can share them with us at emg.inspired@epochtimes.nyc