On the same day that two earthquakes hit the coast of eastern Taiwan, a fisherman caught a humungous oarfish measuring over 16 feet in length. The species is dubbed "earthquake fish" for its habit of rising from the depths before a quake.
The impressive catch was sold to a local seafood restaurant.
After reeling in the massive oarfish off the Dong'ao coast of Taiwan's Yilan County on Nov. 6, the fisherman logged its weight as around 99.2 pounds (approx. 45 kg).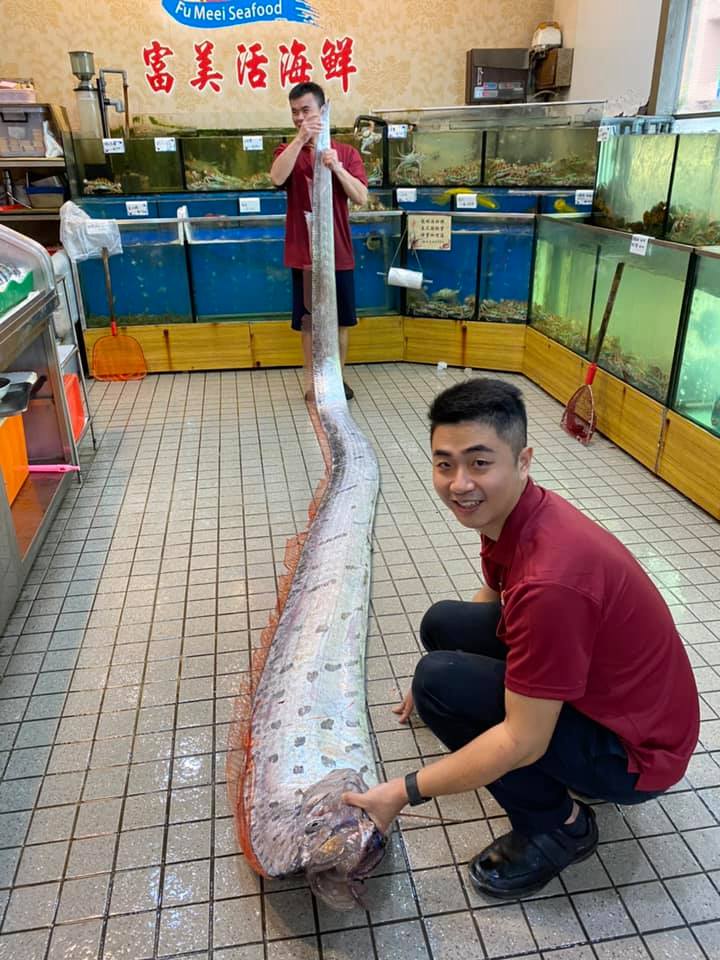 Chen Kuo-pin, the owner of Fumei Huo Seafood Restaurant, who purchased the fish for 16,000 New Taiwan dollars (US$566), told Liberty Times it was the longest earthquake fish he had ever seen. Local fishermen attested to his statement.
Chen explained that fishermen usually cast their nets between early morning and late evening but speculated that the 16-foot behemoth had likely been caught at nighttime.
Deep-sea fish do not survive long in tanks or shallow water; fishermen nonetheless claimed that the oarfish was alive when they docked with their trophy catch.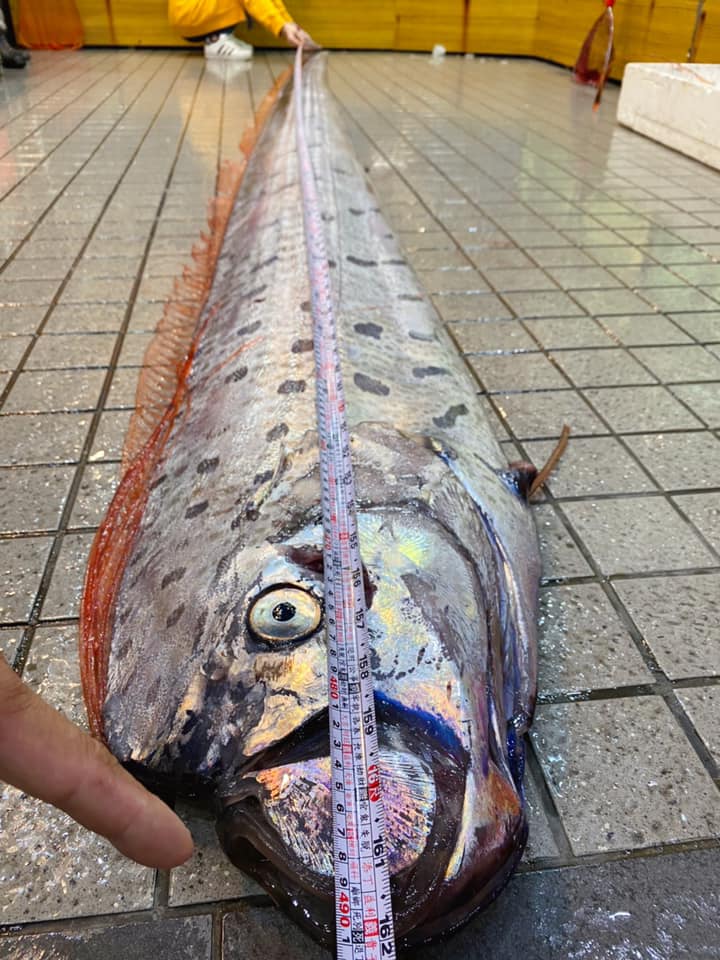 Chen, a restaurateur of 55 years, said oarfish are not uncommon in the area. However, most oarfish measure between 3 and 6.5 feet in length. The 16-foot beauty, he claimed, was "very rare."
Posting about the epic catch on Facebook, Fumei Huo Seafood Restaurant staffers announced, "Everyone is welcome to come and take pictures and check in."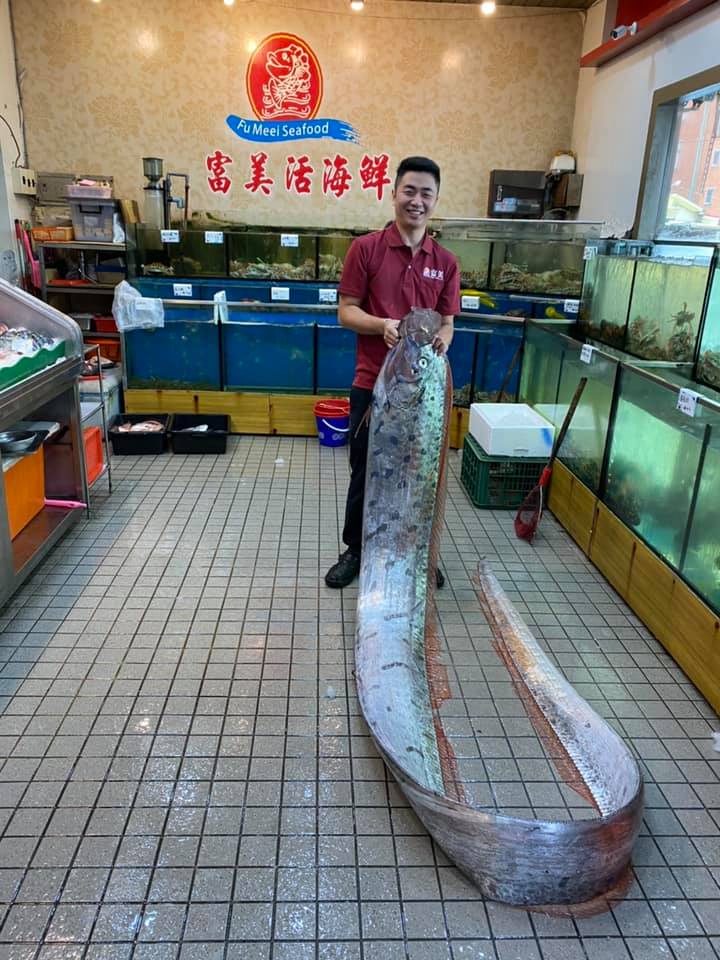 The oarfish—scientific name Regalecus glesne—is allegedly the world's longest bony fish, according to National Geographic. It eats tiny plankton, lacks scales, and is completely harmless to humans.
The two earthquakes on Nov. 6 that precipitated the 16-foot Taiwanese oarfish's rise from the deep sea registered a magnitude of 5.4, according to Central Weather Bureau data.
Chen's customers were reportedly blown away by the size of the restaurateur's purchase.
One kilogram of delicate oarfish meat can sell for up to 400 New Taiwan dollars (US$14), Chen told Liberty Times. The meat, he said, is "more tender than tofu," and is soft enough to be eaten with a spoon after steaming.
We would love to hear your stories! You can share them with us at emg.inspired@epochtimes.nyc