If you've been searching for a recipe for creamy potato salad without mayonnaise, you've come to the right place. To make this salad creamy, I've used tahini paste.
Tahini paste is made from ground sesame seeds, and has a similar consistency to natural peanut butter. When you thin out the tahini paste with water, what you're left with is a creamy pourable sauce that is perfect for dressing a potato salad.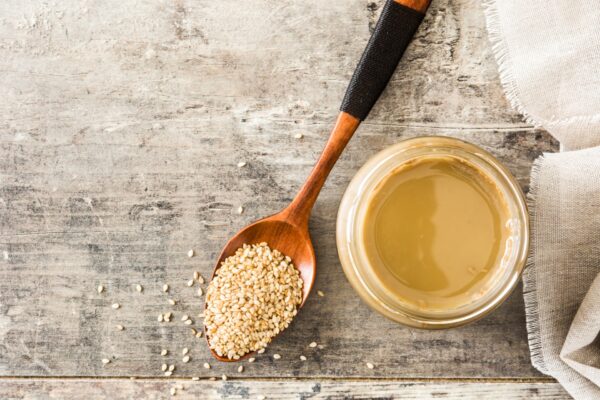 Creamy Dill Potato Salad
Serves 2 to 4
3 cups diced potatoes, cooked and cooled
6 radishes, quartered and thinly sliced
2 large or 4 small green onions, thinly sliced
1/2 shallot, thinly sliced
2 tablespoon minced dill pickles
1/4 cup minced fresh dill
1/2 cup tahini paste
1/4 cup water
3 tablespoon dill pickle juice
1 to 2 tablespoons lemon juice
1 tablespoon olive oil
1 teaspoon Dijon mustard
1/2 teaspoon salt
Pepper
In a medium bowl, combine tahini paste, water, dill pickle juice, lemon juice, olive oil, Dijon mustard, and salt. Whisk until fully combined and creamy.
Add in cooked potatoes, radishes, green onions, shallot, dill pickle, and dill. Taste and adjust seasoning with lemon juice and salt. Finish with a pinch of pepper.
Tasty Tips
Use your favorite potato—yellow, white, or russet—for this recipe.
You can substitute capers instead of dill pickles and substitute red wine vinegar for the lemon juice.
Kary Osmond is a Canadian recipe developer and former television host of the popular daytime cooking show "Best Recipes Ever." Her easy recipes include helpful tips to guide you along the way, and her love of plant-based cooking offers healthy alternatives to some of your favorite dishes. Learn more at KaryOsmond.com. Copyright 2021 Kary Osmond. Distributed by Tribune Content Agency, LLC.