A woman in Sunderland, northern England, who once contemplated suicide is now helping others in that dire situation by attaching notes of hope to Wearmouth Bridge, where she came near to jumping, herself, years ago.
Paige Hunter, 21, has attached to the bridge more than 1,000 notes—which she handwrites, laminates, and ties with a string—in a bid to reach as many people struggling with suicidal intentions as possible.
Three years ago, Paige became a rape victim and suffered post-traumatic stress disorder and depression, and it reached a point where she no longer saw the value of life.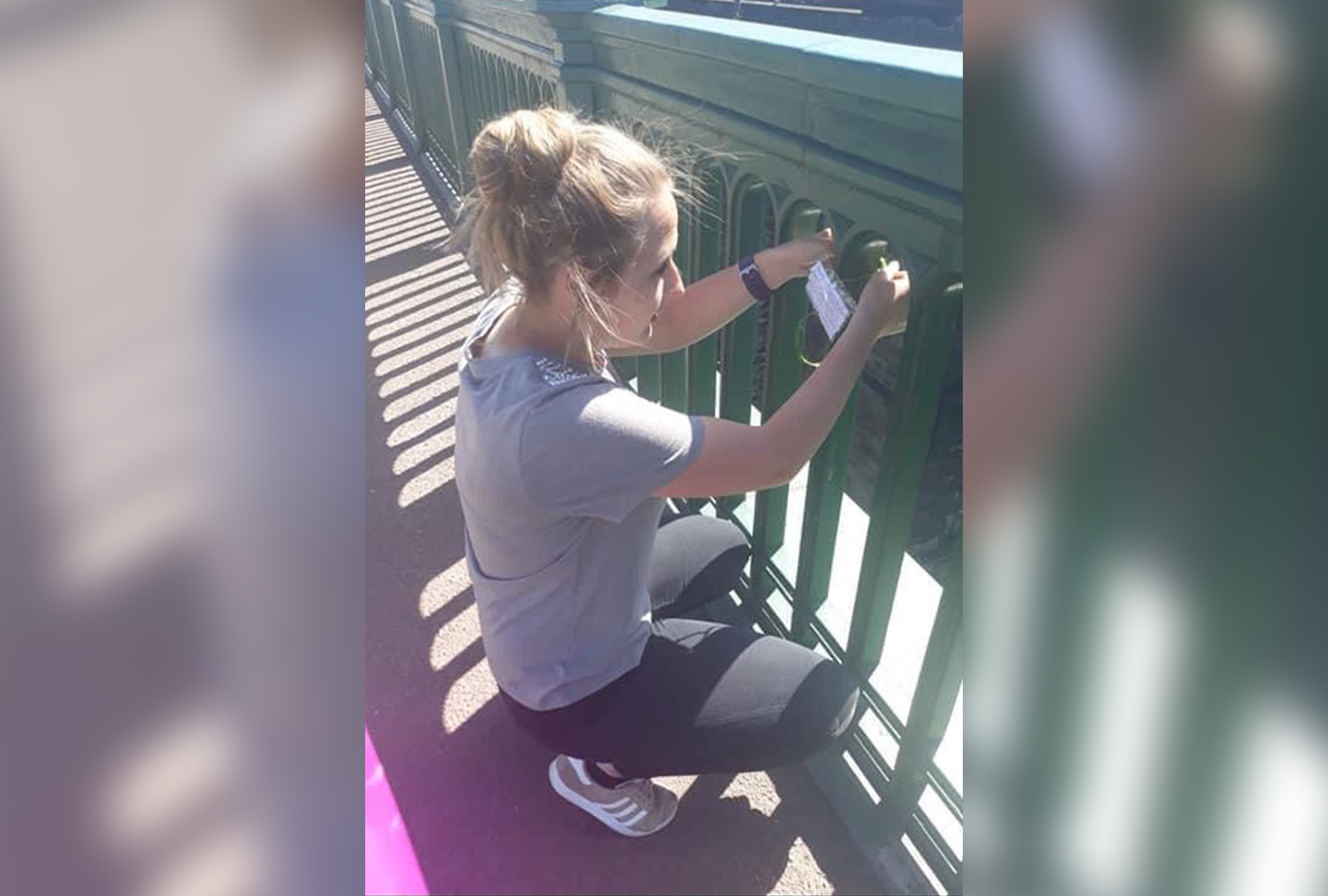 She went to Wearmouth Bridge and contemplated jumping when two men in a truck who were passing by stopped and talked her out of it.
"They told me I was worth a lot more than what I was going to do," Paige told The Sun. "They called the police and stopped with me until they arrived.
"I am so thankful to them."
The next day, Paige thought to herself that she could help others in her same situation and save lives like the men in the truck had saved hers.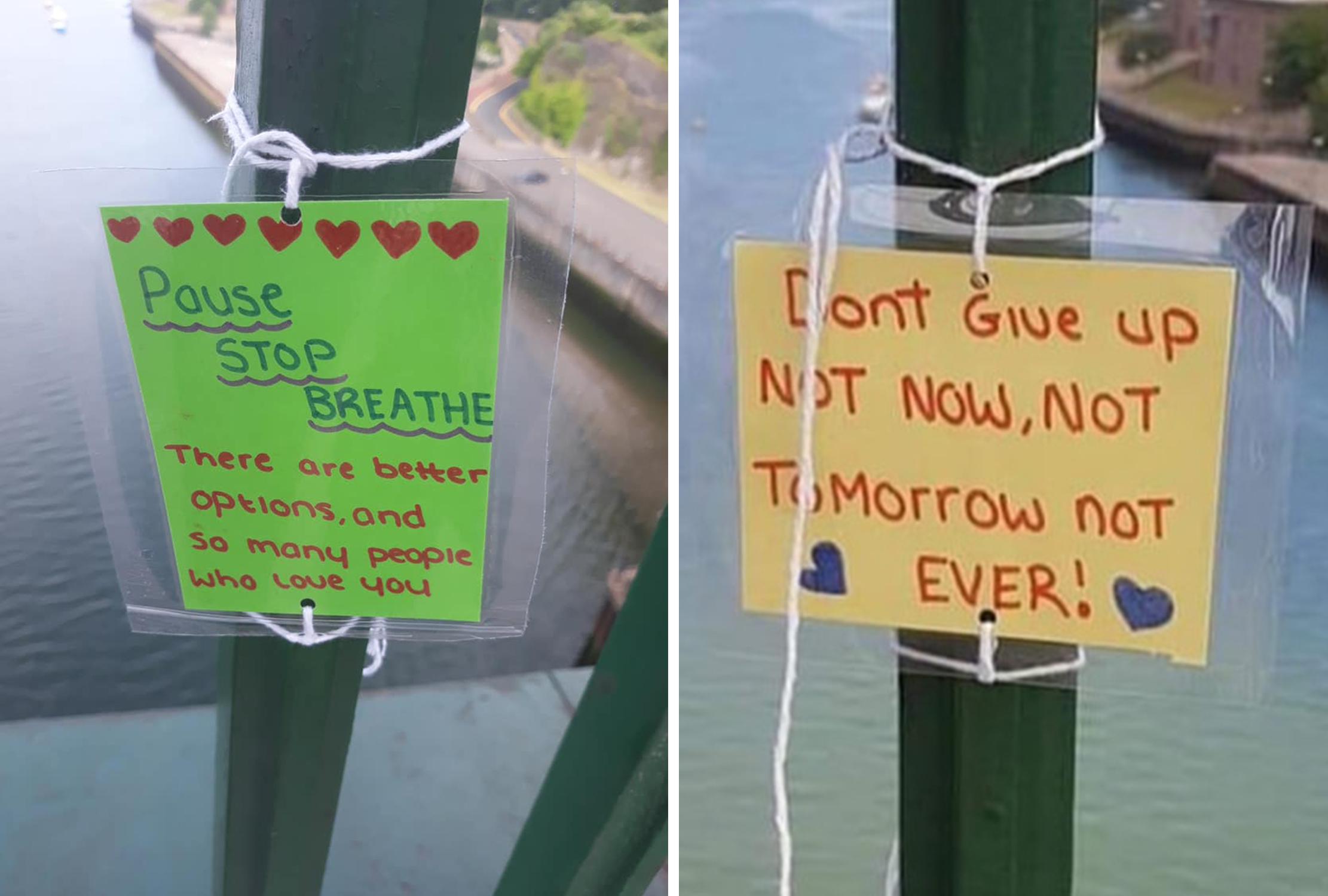 She began writing notes of hope, laminating them and tying them to the bridge for people to read.
"Pause, stop, breathe. There are better options, and so many people who love you," read one of the notes she posted.
"Don't give up not now, not tomorrow not ever!" another said.
By the end of 2018, Paige had posted over 40 notes on the bridge and helped save the lives of no fewer than six people in need.
Over the last three years, her notes have tallied over a thousand, and the number of people potentially saved rose to 28.
Paige includes her phone number on the notes and said she has received numerous messages from strangers thanking her for saving their lives.
Among the ones her notes have reached is Sarah Erica, 25, who was diagnosed with depression and anxiety in 2014; she came across the note during the lowest point in her life.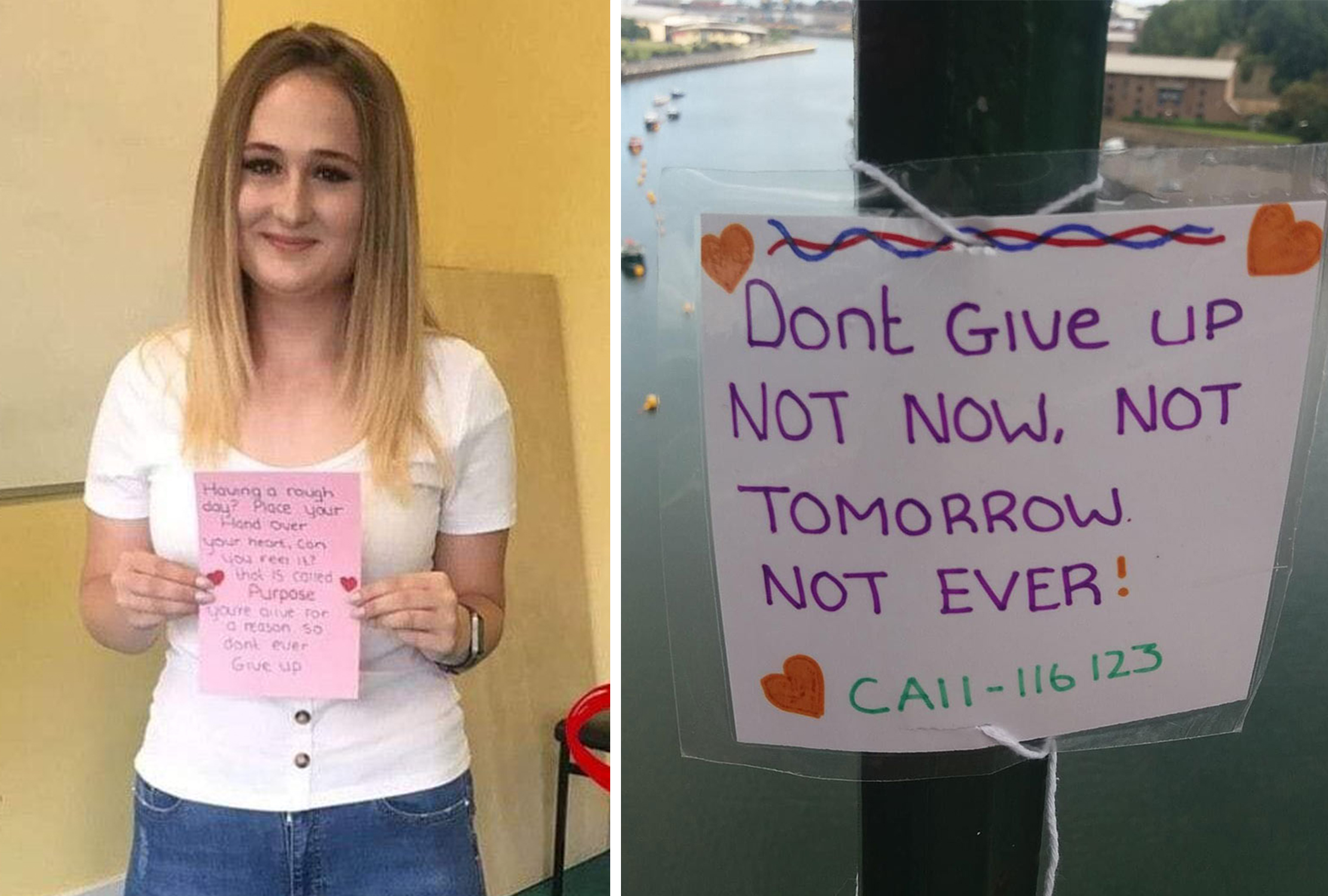 "To see someone who has fought through and through every day has given me motivation to want to carry on," Sarah said, according to The Washington Post.
In 2018, Paige's efforts were recognized by the Northumbria Police, who presented her with an award.
"Paige has shown an incredible understanding of vulnerable people in need of support. She should be very proud of herself," said police chief superintendent Sarah Pitt.
The notes of hope have since been made a permanent fixture on the bridge, thanks to a motion passed by the local authorities.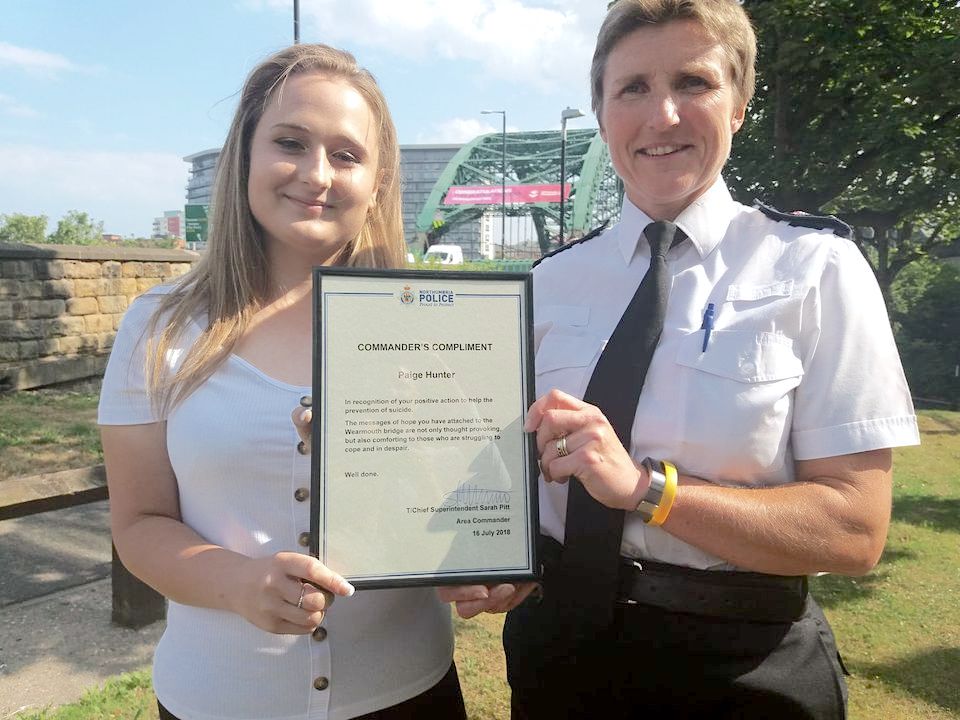 Share your stories with us at emg.inspired@epochtimes.com, and get your daily dose of inspiration by signing up for the Epoch Inspired newsletter at TheEpochTimes.com/newsletter