Going beyond the call of duty is what led officers of the Hillsborough County Sheriff's Office to help one woman in a tough situation over the summer—by donating a car to her.
The officers are known to put on community events, which calls for catering, and that's how they met the woman who works at Carrabba's Italian Grill.
The restaurant employee ended up in a predicament when she was forced to sell her car after the rear axle broke and she didn't have the money to fix it.
"She had it towed back to her apartment where she lived," HCSO community outreach's Major Barlow told The Epoch Times.
"And then the situation got a little worse, because her landlord didn't want a broken vehicle in her apartment complex parking lot."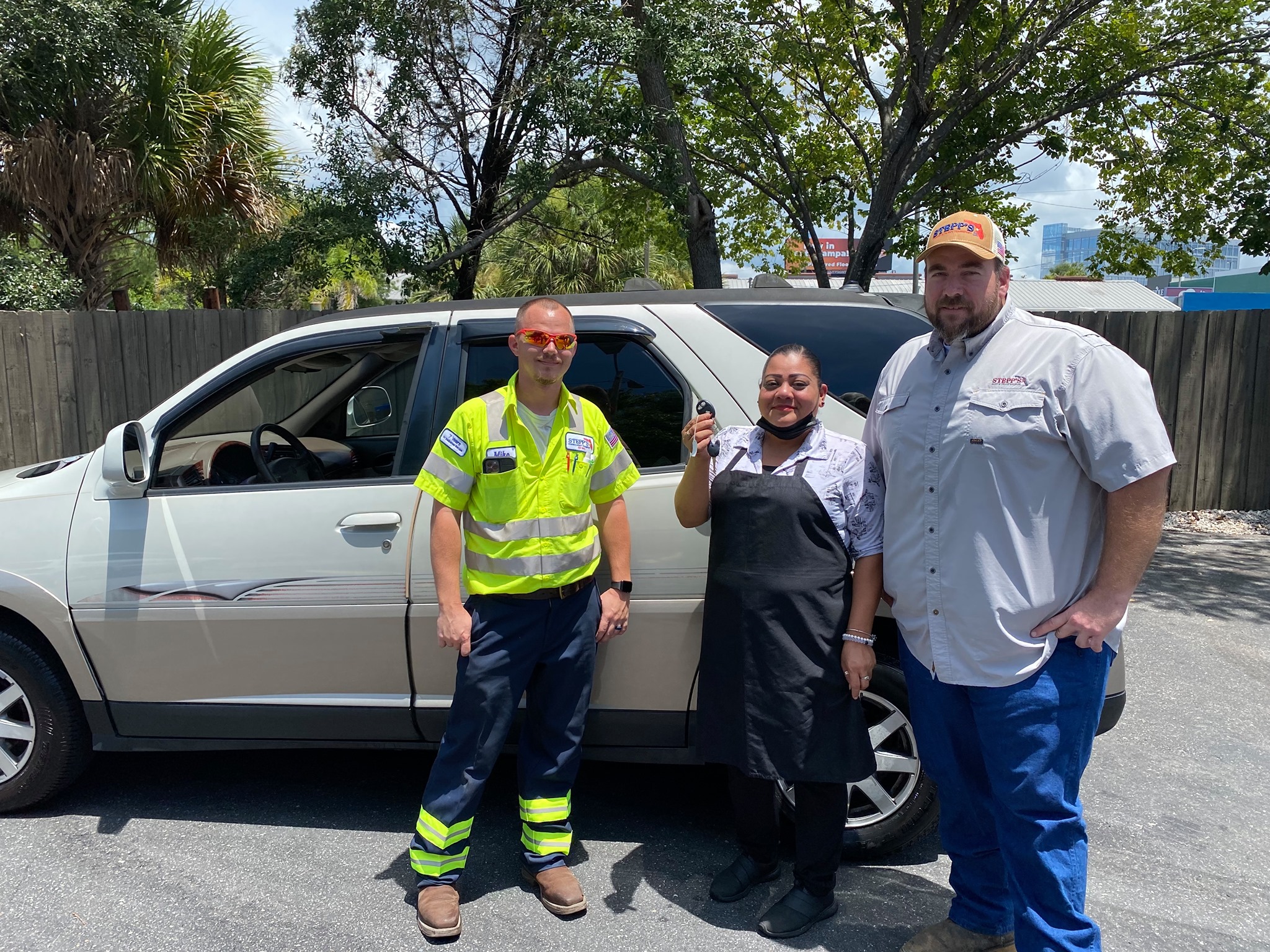 The officers learned she had been taking Uber to work in the morning; after her shift, which ended at different times each day, in order to save money, she would walk home.
"She mentioned that to one of the deputies that I work with putting these events together. And he mentioned it to another one of our deputies, and that sort of put the plan in motion to get this blessing for her," Barlow said.
He explained how the sheriff's office often use their relationships to "think outside of the box" to find unique solutions to issues community members face.
"Because not every solution to a problem is, per se, something that an arrest can solve or a report can solve," he added.
They decided to help the restaurant employee in her time of need, contacting local business Stepps Towing, who was happy to help.
"It was as simple as reaching out to Stepps and saying what we learned about this lady and her need, and Stepp didn't even think twice," Barlow said.
They donated the car right then and there.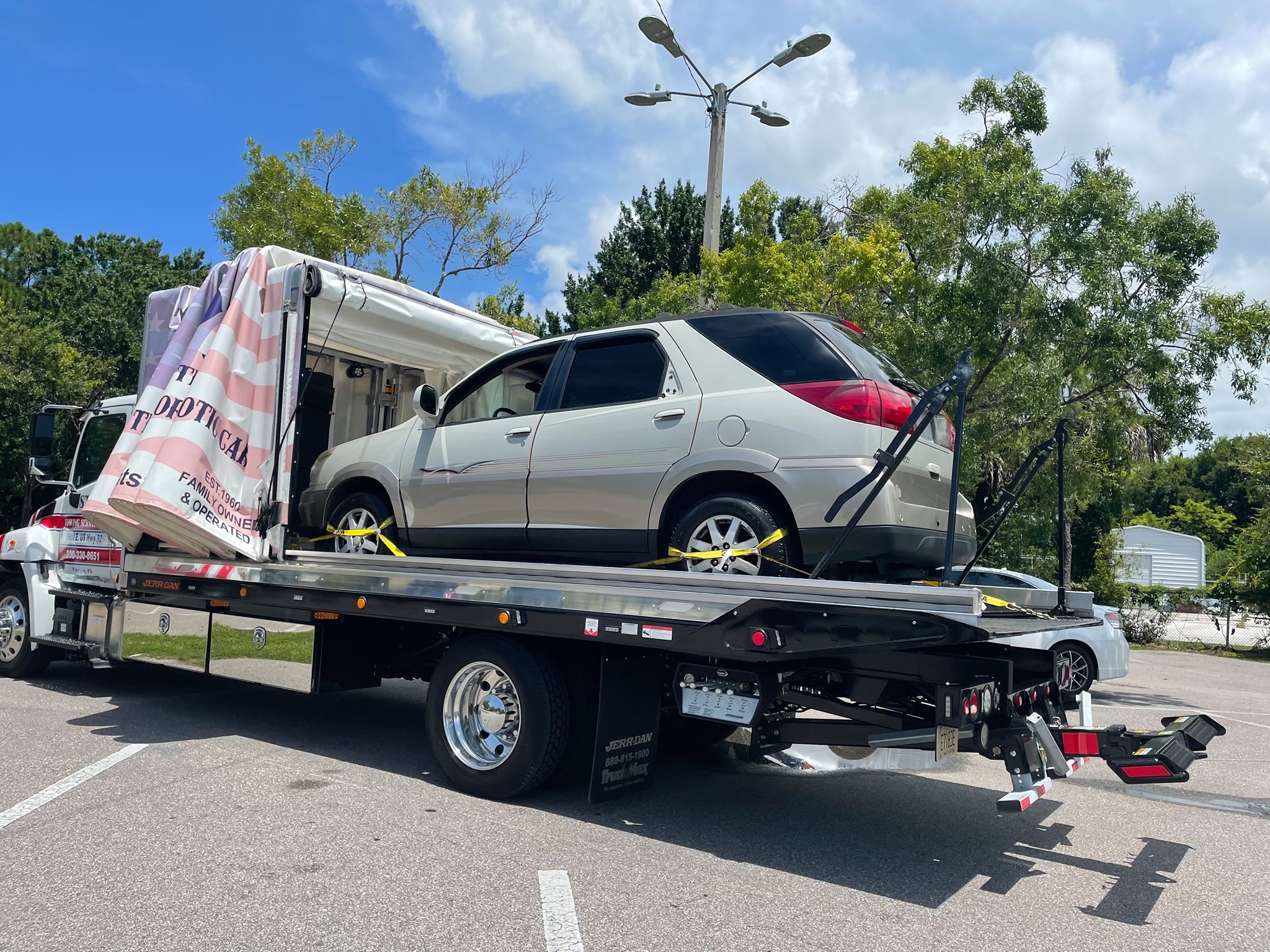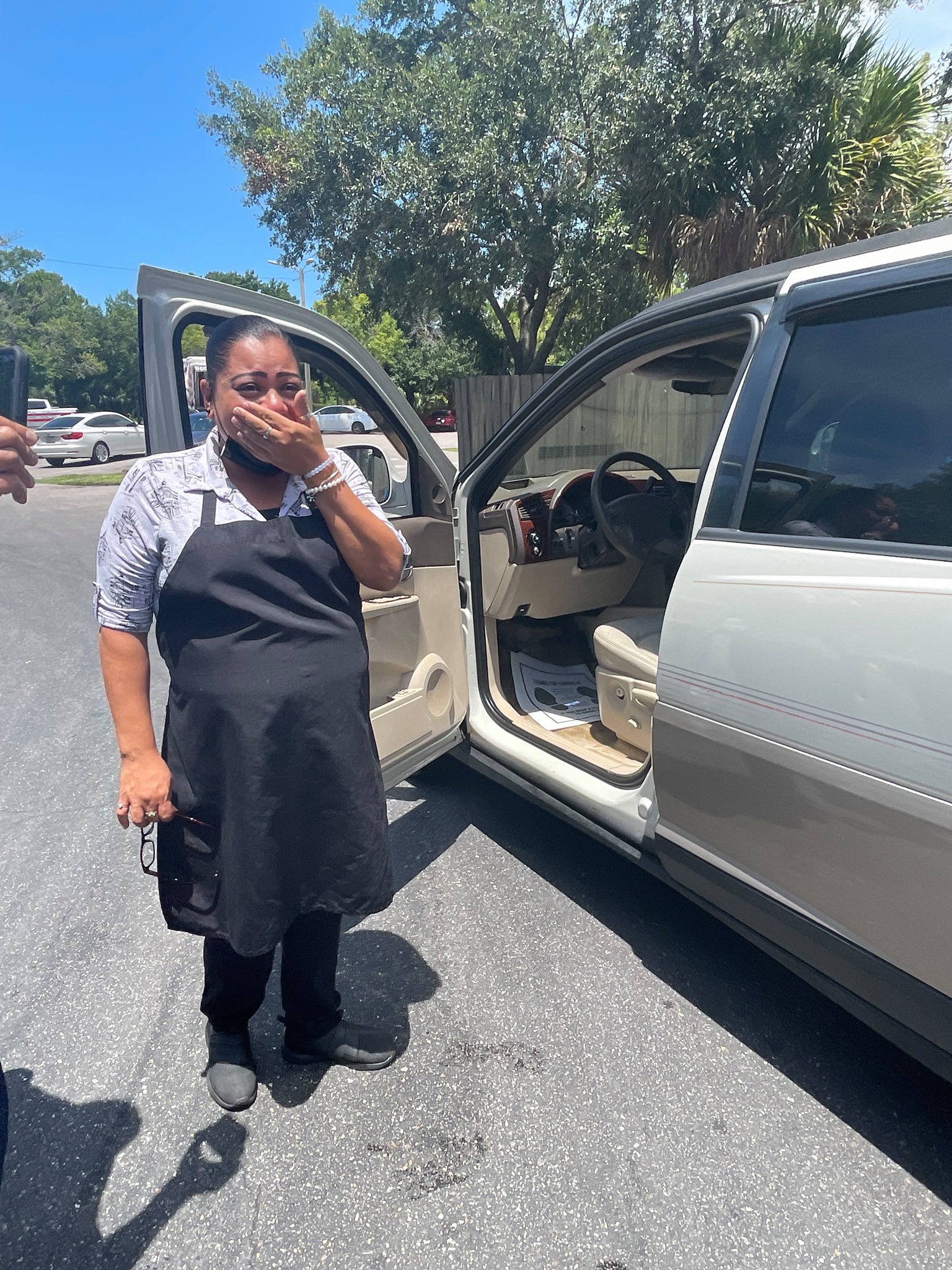 He added, "It was just us putting the pieces together, but it's those relationships that Sheriff Chronister and the deputies that work for him and the employees that work for him have established that allowed this to happen."
When she learned she was getting a new vehicle, the woman was overjoyed.
Upon delivering her new Buick SUV, HCSO snapped photos with her and the vehicle, and posted them on their Facebook page, captioning:
"We're thankful for the times we're able to come together with our community partners and create something magical… and THIS was one of those moments."
Barlow told the newspaper, "This isn't an isolated story; there's deputies that are out there working that are buying diapers for single moms or getting a bicycle.
"Anytime that we can get involved in and help people and make their part of society, their interaction better, we're all for it. And we're proud to do it."
Share your stories with us at emg.inspired@epochtimes.com, and continue to get your daily dose of inspiration by signing up for the Epoch Inspired newsletter at TheEpochTimes.com/newsletter