A 23-year-old woman from Arizona has knitted over 100 hats for premature kids, offering them warmth and comfort. The initiative happens to be close to her heart because she was born prematurely.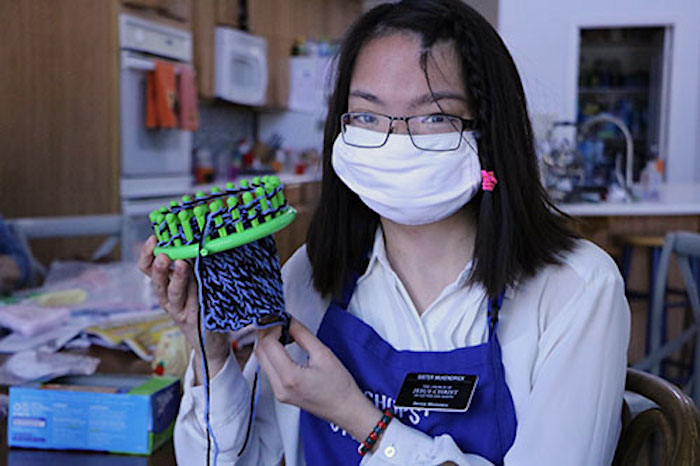 "We have to help them," Ashley McKendrick, a Gilbert resident, told The Arizona Republic of her project—as she knows first hand that these kids need extra TLC.
Ashley—who suffers from Goldenhar syndrome, a rare congenital condition that causes abnormal development of the eye, ear, and spine—was adopted from Taiwan at the age of 3 by Chris and Kelly McKendrick.
During her childhood, Ashley was plagued by a host of health issues and had to undergo various surgeries; but despite that, she was always a hard worker and lent a helping hand with household chores and taking care of her younger brother, Ian.
Ashley is one of 24 children (17 adopted) by her parents. As a child, she tagged along with her siblings, doing whatever they did and not complaining.
Ashley is now a missionary and a member at the Department of Economic Securities (DES) Division of Developmental Disabilities (DDD). The hardworking and talented young woman spends most of her time helping others. In 2020, she had been volunteering at three different food banks six days a week, the Arizona DES reported.
However, when a coworker at one of the food banks tested positive for Covid-19 in June, Ashley was furloughed for 14 days. Due to restrictions put in place to avoid the spread of the virus, other food banks didn't permit her to continue working, either.
With all the time in hand, Ashley chose not to sit back and relax, but to be productive and continue helping others.
She pulled out a loom and began knitting tiny hats, thinking she'd like to help other babies who were born premature, like herself.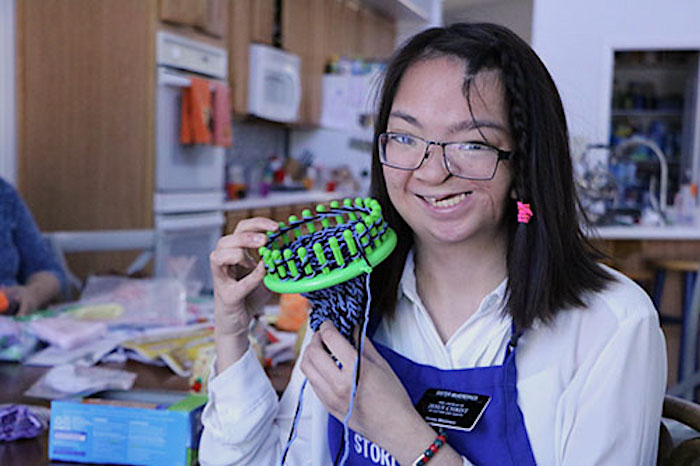 Before long, she had knitted more than 100 hats and donated them to Banner Children's at Desert Medical Center in Mesa.
Ashley's mother, Chris, said although the hats might seem like a small gesture, they are important for premature infants."Premature babies lose [body] heat through their head, first," Chris said. "The caps help to keep the [newborns] warm."
On seeing Ashley craft these beautiful handmade hats, Ashley's sister, Becca, designed a greeting card to include with each little hat. The hospital not only graciously agreed to include the cards with each hat but also pay for the printing of the cards.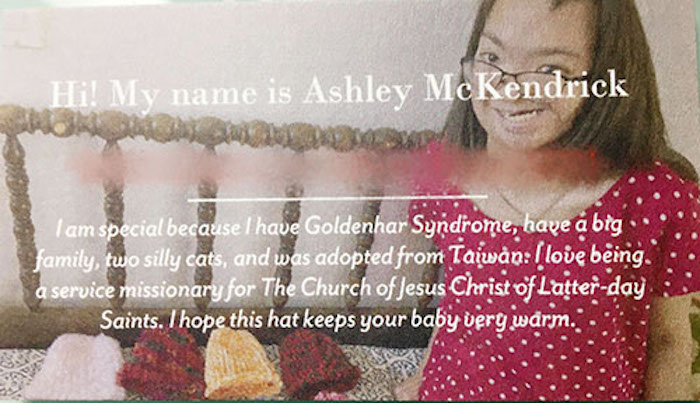 The beautifully designed card reads: "I am special because I have Goldenhar Syndrome, have a big family, two silly cats, and was adopted from Taiwan. I love being a service missionary for The Church of Jesus Christ of Latter-day Saints. I hope this hat keeps your baby very warm."
Ashley's motivation for the project is rather simple, "Because people need help!"
Although Ashley's special project ends by the month of March, she plans to keep making hats, according to The Arizona Republic.
Share your stories with us at emg.inspired@epochtimes.com, and continue to get your daily dose of inspiration by signing up for the Epoch Inspired newsletter at TheEpochTimes.com/newsletter