Winter's Eve Returns to Lincoln Square
November 26, 2013 1:08 pm Last Updated: July 18, 2015 5:17 pm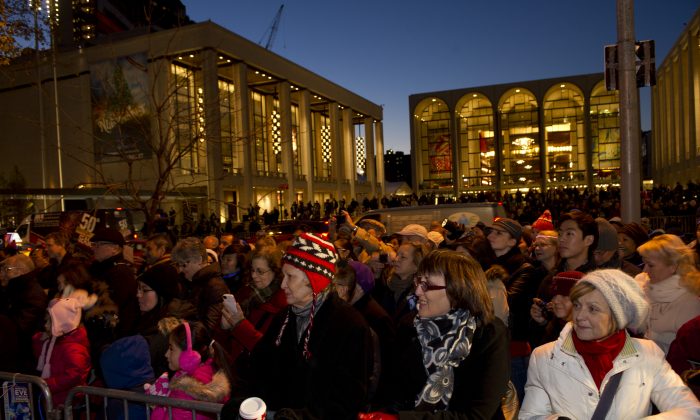 NEW YORK—Thirty three of the city's finest restaurants and eateries will serve tastings on Dec. 2, as the annual Winter's Eve festivities return to the Upper West Side. 
The tastings ($1-$4) will be served at three locations: under canopies at Columbus Circle; along Broadway between 62nd and 64th Streets; and at Richard Tucker Park between 65th and 66th Streets.
Tony Award-winning, Broadway legend Brian Stokes Mitchell, Rosie's Theater Kids, Frank London's Klezmer Brass All-Stars, and WABC-TV's Sade Baderinwa will make appearances. 
The celebration begins with the lighting of the Upper West Side Holiday Tree in Dante Park at Broadway & 63rd St.
Participating Restaurants: 
A Voce
Asiate, at the Mandarin Oriental, New York
Bouchon Bakery
Dizzy's Club Coca-Cola & Great Performances
Gabriel's Bar & Restaurant
Landmarc
MASA And Bar MASA
Porter House, Center Bar
Sapphire Indian Cuisine
Winter's Eve 
Monday, Dec. 2
Food: 6 p.m.–8:30 p.m.
Events: 5:30 p.m.–9 p.m.
www.winterseve.org/food