The winner of Wednesday's huge $758.7 million Powerball jackpot is off to a good start in handling her financial windfall, according to Shark Tank star Kevin O'Leary.
Mavis Wanczyk, 53, a medical worker from Massachusetts, won the second largest prize in Powerball history. With so many lottery winners making poor choices after winning, O'Leary noted that Wanczyk did one thing right: taking a lump sum payment for her winnings.
"Get the cash up front," O'Leary told ABC. "Why? Because states in many cases are technically bankrupt."
O'Leary also agreed with Wanczyk when she said that her plan was to "sit back and relax." Many lottery winners tend to spend large sums of money on frivolous things, going broke shortly after winning.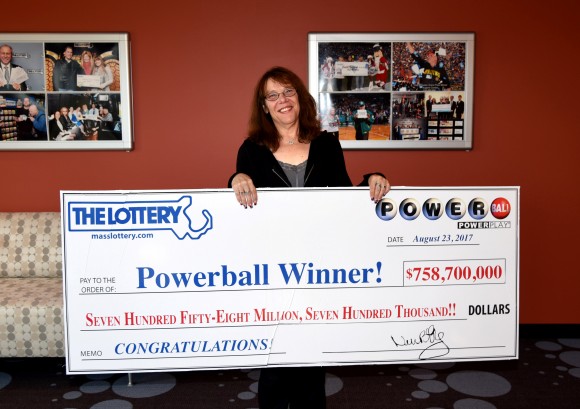 "What happens within six years is they've lost all the money," he said. "They're not experienced in how to manage that kind of capital, and that's because they tend to invest immediately in things that are frivolous."
Experts agree that letting professionals do the work for you is the best plan of action.
"The best thing to do if you win the lottery is do nothing and find advisers that can help you," O'Leary said. "The key is to invest it so that you live off the interest, the dividends, or the capital appreciation."
Wednesday's drawing had more than 40 Powerball winners scoring prizes between $1 million and $2 million. People reaping a large financial windfall should focus on what they want to accomplish with their newfound wealth rather than looking for ways to spend it, according to psychologist Steven Danish.

"The next important thing is that you develop or have goals and a plan for how you want to proceed," Danish, who consulted prior lottery winners, said.
After paying taxes, Wanczyk will take home approximately $336 million. She has no immediate plans for the money, except for paying off a car she bought last year.
Once the plan is set, the key is to distribute the money between three or four banks and have them compete for your business, O'Leary said.
In addition to hiring a financial adviser, lottery winners should also retain a lawyer, an accountant, and an estate planner, experts say. The team of experts can work as gatekeepers for strangers, friends, and family who may come asking for money.
At least one expert pointed out that Wanczyk made a mistake by disclosing her name publicly. Even though Massachusetts requires lottery winners' names to be made public, some prior winners established a trust to receive their funds anonymously.
But Wanczyk said she didn't regret claiming the winnings so soon.
"I always wanted to do this," she said. "I wanted it over and done with so everybody would leave me alone."