Nicole Neily was in college when the 9/11 terrorist attacks happened.
She remembers sending an email to one of her professors, saying she assumed that class would be canceled the next day. She swiftly received a reply to the contrary: class would take place as usual, and if she were not present, her grade would reflect that.
"Contrast that with what's going on today," Neily said. "After the 2016 election, midterms were canceled, safe spaces, the 'cry-ins'—our students are not resilient. There are horrible things that happen in the world, but an election is not one of them. A peaceful transfer of power in a democratic nation is not the kind of thing that you need to melt down over."
As universities feed into this "safety-ism," the troubling phenomenon on college campuses has in just a few years morphed into something dangerous that's bound to have effects off-campus soon, if not already. Free speech simply can't exist in some of these climates, so in 2018, Neily joined the fight to defend it as president of the organization Speech First, so those concerned could help affect change along with students.
"There's strength in numbers," Neily said.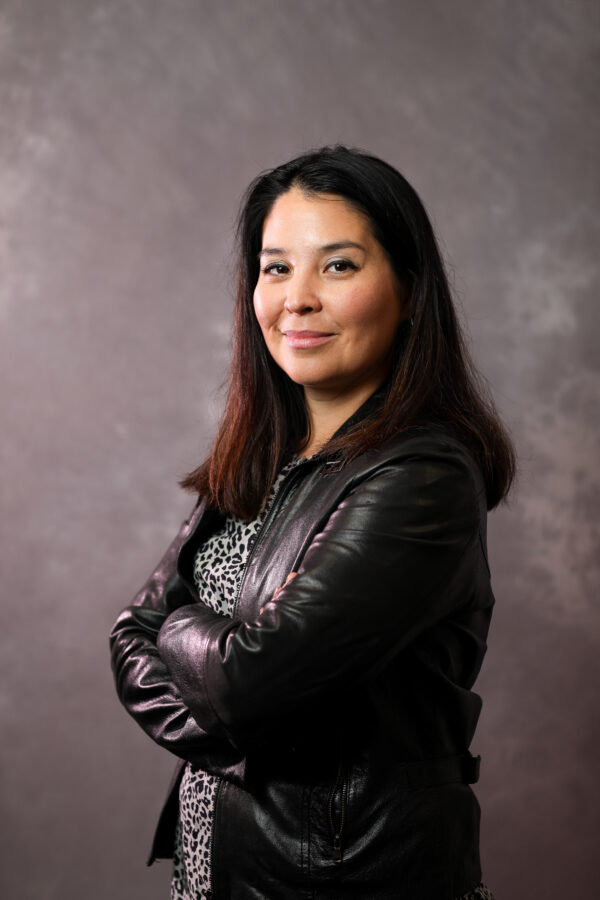 The College Secret Police
Neily had worked in the advocacy and think tank world for a decade before she started looking into the college campus hysteria—and at first, she really did think it was just hysteria.
"The more I dug into it, and talking to reporters, I realized it's not only not made up, it's a lot worse," Neily said. "It horrified me."
Neily is on the phone or texting with students every day about what they're experiencing, and she hears about the phenomenon of "chilling."
"Chilling" refers to regulations that don't ban speech, but are too broad or vague, causing people to self-censor for fear of violating the law.
For example, while student handbooks may say that "unwelcome" or "offensive" speech is prohibited, students don't know what qualifies as such until they've been reported. 
She puts the issues into two categories, the seen and unseen. The "seen" issues are the visible and hotly contested issues such as designated free-speech zones and hefty fees that student groups have to pay when they invite an unpopular speaker.
Neily says the "unseen" issues are the much bigger ones.
"The fact that students are just not talking about so many issues on campus, because they're scared," she said.
"I learned about these policies [that create] bias response teams. That horrified me. I mean, it's ripped from East Germany, where students are encouraged to report on each other. Schools have portals on a website where you can report your fellow classmates' speech," she said.
"You can do so anonymously. You could also make a false report. I could really jam up somebody who I dislike—on the basis of speech alone."
The besmirched party may ultimately be deemed not guilty by a university panel, but by then, they've already been dragged through a whole disciplinary hearing process. This also sends a message to other students that if you voice an opinion others dislike, you will suffer similar consequences.
"And frankly, the kinds of issues that get reported are political issues, and they're religious issues, and those are the very issues that we, as a society, that students need to be debating. Not shutting people up, not scaring people into silence," she said.
A Dangerous Path
Neily realized quickly that there wasn't much that one person could do. As an alum, she could opt not to give the $200 her alma mater asked of her, although the school likely wouldn't even notice. But if there were hundreds or thousands like her, the school would need to take these issues seriously.
That was the genesis of Speech First.
The organization sues universities with regulations that violate free speech, and it has the added benefit of letting students remain anonymous. Even if you know you're in the right, most students don't want to be the one to have their name attached to a lengthy, controversial lawsuit against the school you still want a degree from. And then there's the peer pressure and ostracism.
"Even if students know that there's a problem there, they're scared to speak out, and accordingly, schools can get away with murder," Neily said. "I think that's unacceptable."
Neily's interest in defending civil liberties began early. Her paternal grandparents, Japanese-American citizens born in California, met when they were both in the Manzanar War Relocation Center during World War II.
In college, she joined a student branch of the ACLU and would pass out "know your rights" cards to students who'd been drinking; it was common for campus police to keep an eye on them, and they didn't know their rights. Her first job in Washington was at the Cato Institute, and before joining Speech First, she was the president and publisher for a branch of Watchdog.org.
What is most baffling to her about these campus issues is that students are the ones requesting these censorship policies.
"If students want to give governments, in schools, this broad authority over their lives to pick winners and losers, you're always assuming that the school will pick your side," Neily said. "A government that is big enough to give you everything you want is big enough to take it all away. And it has. And it did that to my family."
"For students to be requesting to cede their authority, to give schools power to do things over them is mind-blowing," she said.
Speech First members aren't just students. Many are concerned citizens, such as alumni, parents with kids in college, grandparents, college professors, and administrators. People paying attention have realized these issues won't stay contained on campuses.
Students who head to universities determined to express their opinions, listen, and debate, won't stay that way for long, Neily says. In some places, she said, they'll get four years of being told to "keep your head down, keep your mouth shut, recite the talking points, don't think for yourself, don't challenge the status quo," or else face punishment—not just from the administration but also on social media, being called out by peers.
"You do that for four years and I think it starts to become second nature," she said. Everyone—those doing the censoring and those being censored—ultimately loses.
"Not only are you learning these dangerous ideas that speech is violence, that we should shut up and censor viewpoints we disagree with, but then also you've stopped learning to push back, to challenge others, to think for [yourself].
"I think those are horrible behaviors—horrible things to teach our students—because they get out, they need to go into the workforce, they need to go exist in a community, they need to go to meetings at their children's school," she said.
"And if your default setting is, 'I don't like what you're saying, I think you're hateful' and calling somebody a name.
"That's not how civil society works. That's a really dangerous path to take."
School is where you learn to coexist with others, and, right now, students are learning that they shouldn't. They're not just reporting on each other, but also on professors, if they don't like a book assigned or a topic taught in class. Neily has also heard from administrators who feel their hands are tied as they go through social justice training workshops.
"That is really dangerous, frankly, for the country," she said.
That's why Speech First is doing the work it does. With the stories Neily has collected, the organization has sued four schools and recently scored a victory.
Court Cases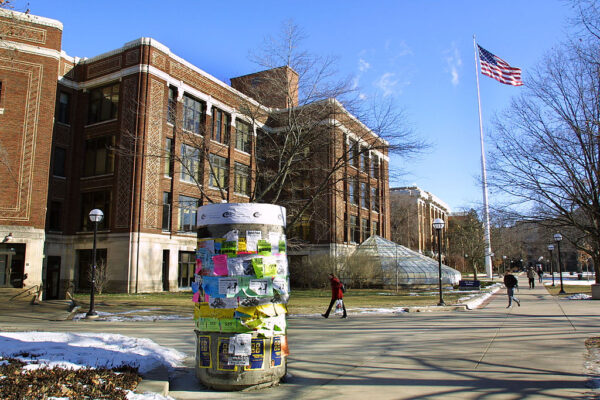 Speech First has filed lawsuits against the University of Texas, the University of Illinois, the University of Michigan, and, recently, Iowa State University.
The University of Michigan case was the first in which the organization challenged the school's student code of conduct, which had overly broad regulations that could stifle free speech, and its bias response teams. After the lawsuit was filed, the school quietly revised its student handbook, and a district court deemed the case was over and that the bias response teams didn't pose harm, so Speech First appealed.
In September, the U.S. 6th Circuit Court of Appeals reversed the district court's decision, and the lawsuit was reinstated.
"That's exciting," Neily said. "Because the higher up it goes, this now controls … all of the schools that are within that [6th Circuit] jurisdiction."
The University of Texas and the University of Illinois also had their versions of a bias response team, along with other regulations, such as needing school permission to hand out fliers for an election. One included a rule where if you were to send "rude correspondence," you could be subject to discipline up to and including expulsion.
"Funny enough, the University of Texas is my husband's alma mater and the University of Illinois mine. So our kids are basically not going to be legacies anywhere," Neily said.
Her daughters are 4 and 6, so they're not off to college yet, but the prospect of their education has Neily very personally invested in the fight.
Another benefit of being organized is that the group can handle the lengthy appeals process. Cases can drag on, and students often graduate before any decision, and courts drop the case because the harm has gone away.
"And that stinks, because for very serious issues like chilling, a university is never going to admit 'We're chilling. There are certain viewpoints we don't want on campus.' So they're going to fight it and appeal it," Neily said. "The courts are very slow. And so even if a student is right, their cases might be thrown out."
But with Speech First, if even one of their members is still a student at the school, the case can continue.
"My cases can take 10 years," Neily said. "I can have the longevity to get a case to Supreme Court, whereas an individual challenging their school might not."
There are also issues that students contact her about that they can't sue for.
Neily often hears from students who experience prejudice from professors because of differing political views. Since it's hard to prove that a professor gave a bad grade because a student's politics differ from the professor's, she will offer advice instead on how the student can appeal these individual issues, or, in some cases, publicize them.
"Not everybody wants to sue their school … some students just want their student group to be able to exist," she said. "So what are the best ways to get students a happy outcome?"
Speech First will also begin to request internal documents and communication around free speech through the Freedom of Information Act, targeting universities that have had incidents in recent years.
"We want to see, how do you talk about these issues internally? Do you actually care about the First Amendment or do you care about the PR aspect? That should be interesting," she said.