Quietly, but for sure, New York City is preparing for some grand celebrations during this special week of May. Waves of yellow will soon fill some of the public spaces across New York. Donning the bright-yellow T-shirts with the universal message of Truth, Compassion, and Tolerance written on their backs, adherents of an ancient meditation and spiritual system, from different parts of the world, will be spotted performing the slow and gentle moving exercises. Don't be surprised, for this will be the sight in New York during this week.
So who are these people, and why do they suddenly come together to put on unique and amazing parades and rallies?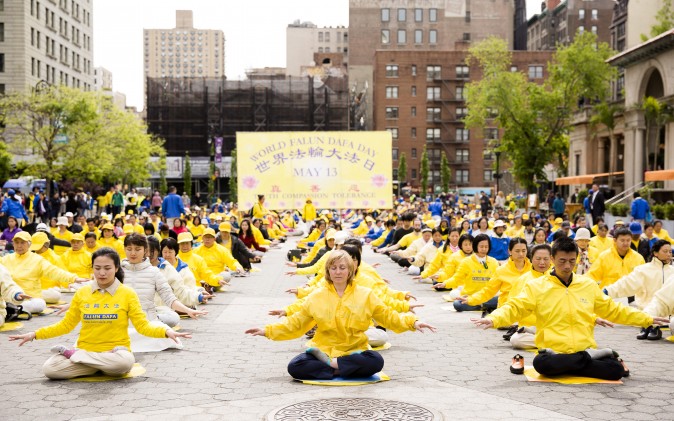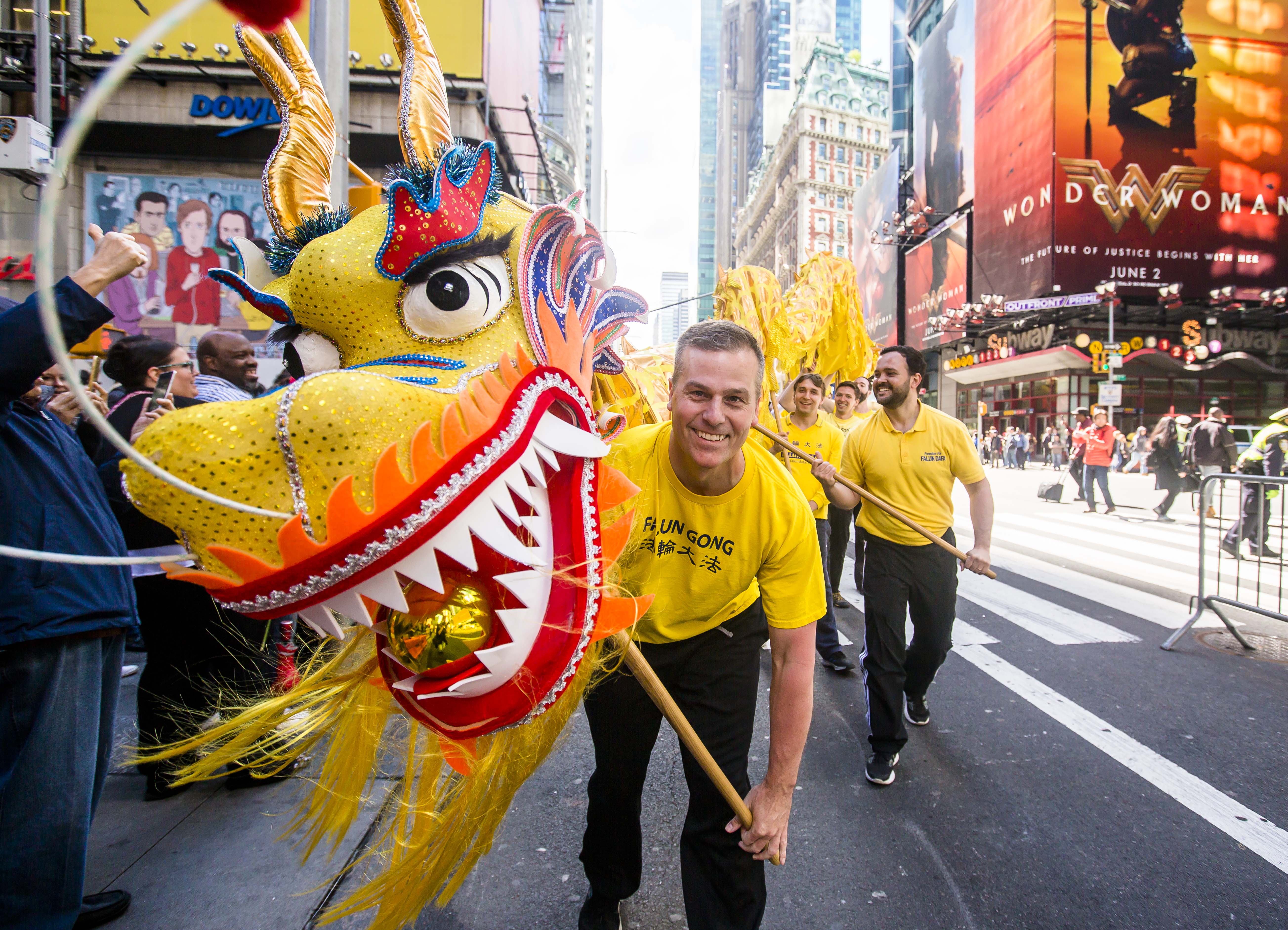 Falun Dafa, or Falun Gong, is a traditional Chinese spiritual discipline that involves five sets of exercises and teachings based on the tenets of Truth, Compassion, and Tolerance. Mr. Li Hongzhi, the founder of Falun Dafa, made public this practice 27 years ago on May 13 in his native city of Changchun, northeast China. By early 1999, more than 100 million people were practicing the meditative exercises of Falun Dafa in China alone. Today, Falun Dafa has transcended cultural and national boundaries to bring physical well-being, joy, and peace of mind to millions in over 70 countries worldwide.
Since 2000, every year on May 13, Falun Dafa practitioners across the world gather to celebrate World Falun Dafa Day in order to show gratitude to Mr. Li for his teachings and the goodness this ancient practice of mind and body has brought to people's lives.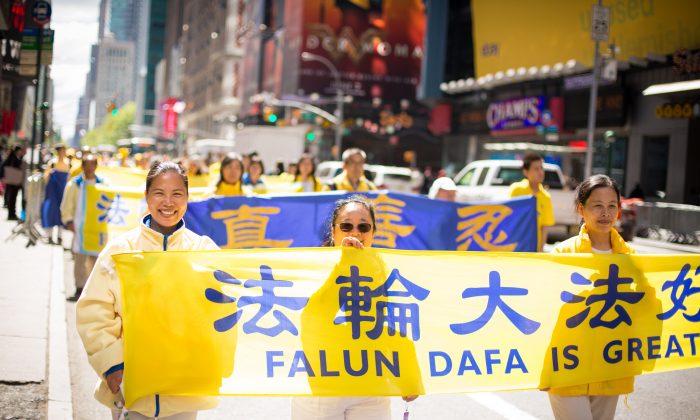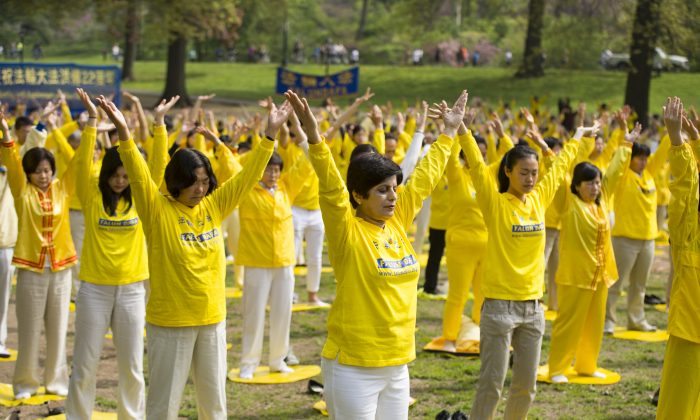 In addition to the celebrations, every year during this month, thousands of adherents flock to New York City to attend a three-day event that includes a majestic parade and a conference where individuals speak about their experiences of self-improvement.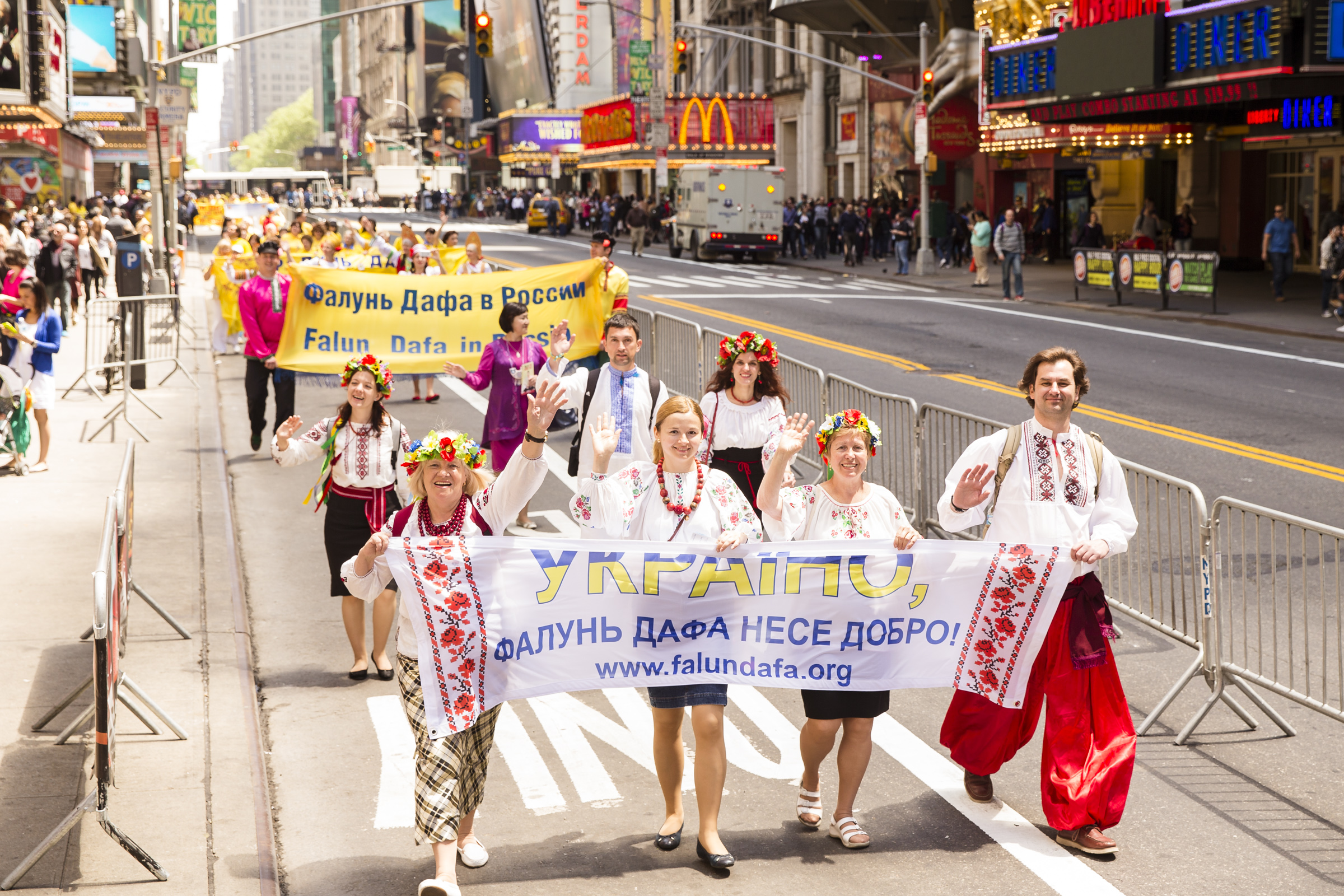 Dr. Zhiyuan Wang is a physician who was diagnosed with muscular dystrophy in 1983. Muscular dystrophy is a progressive degenerative disease of muscle tissue that affects people worldwide, and there is no cure in both eastern and western medicine. When Wang received a letter from his friend in 1998 stating how Falun Dafa "can improve people's morals as well as physical health," he too started to practice these slow meditative exercises, and in just three months, he "totally recovered."
Pia-Maria Norris, a former model, says in an introduction video of Falun Dafa posted on YouTube that she was always looking at external things to find happiness. But when she came across Falun Dafa, it "just provided me with inner peace, that I just feel like whatever happens around me, I am fine."
Norris further explains that "it's just like a sense of inner security, and sense of calm which I didn't have before."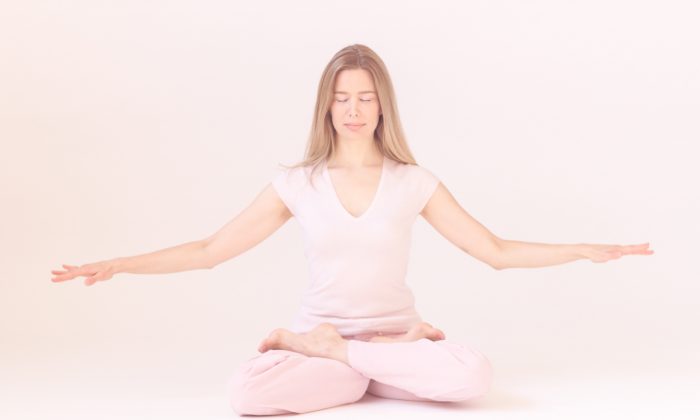 Despite all the incredible benefits that this wonderful practice has brought to the tens of millions of people practicing it, on July 20, 1999, the then-Chinese communist regime leader, Jiang Zemin, launched a campaign of persecution against Falun Dafa. Since then, the persecution has claimed many tens of thousands of lives, seen the illegal imprisonment of countless adherents, and the destruction of millions of families.
According to Minghui.org, when Jiang Zemin visited Europe a few years ago, he would often spot Falun Gong practitioners who wore yellow-color T-shirts or held yellow banners that read "Falun Dafa is Good," at almost every stop on his trip.
"Jiang is afraid of the color yellow. Yellow is also a color of warning, which is often used to draw attention," Anders Eriksson, a musician and adherent of Falun Dafa, said.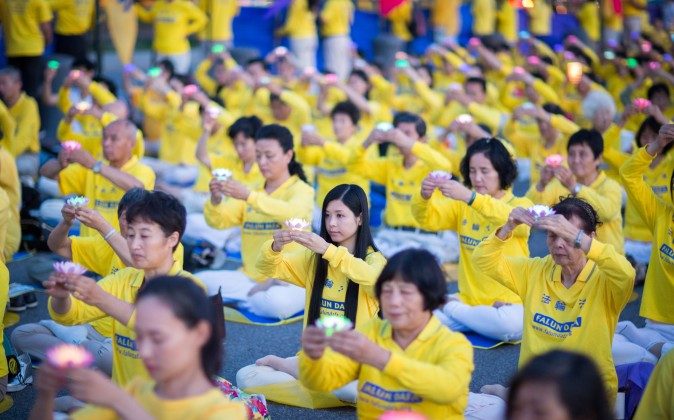 "The Chinese Communist Party has sought to stamp out Falun Gong practice [in] China," Congressman Christopher Smith said in a letter addressed to a rally in Washington, D.C., in 2017. "Their brutal campaign to eradicate the Falun Gong is one of the greatest crimes of the last two decades. The blame for these crimes lay squarely on the shoulders of the Chinese Communist Party."
Smith is also the senior member of the Affairs Committee and is chairman of its Africa, Global Health, Global Human Rights and International Organization Subcommittee. Alluding to the grave persecution that continues even after 20 years, he further mentioned, "What kind of country murders, tortures, imprisons peaceful individuals seeking enlightenment through meditation and better health?"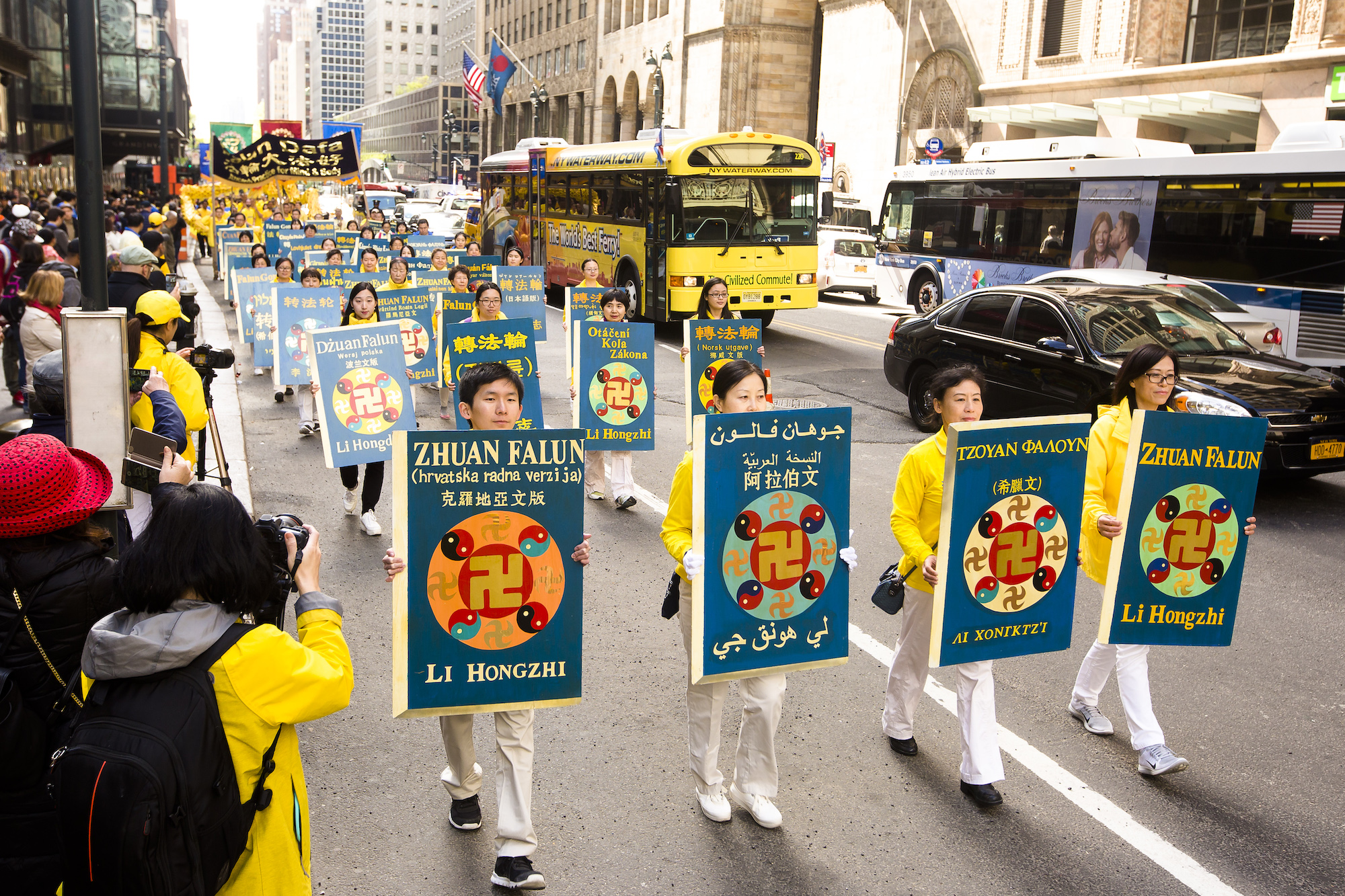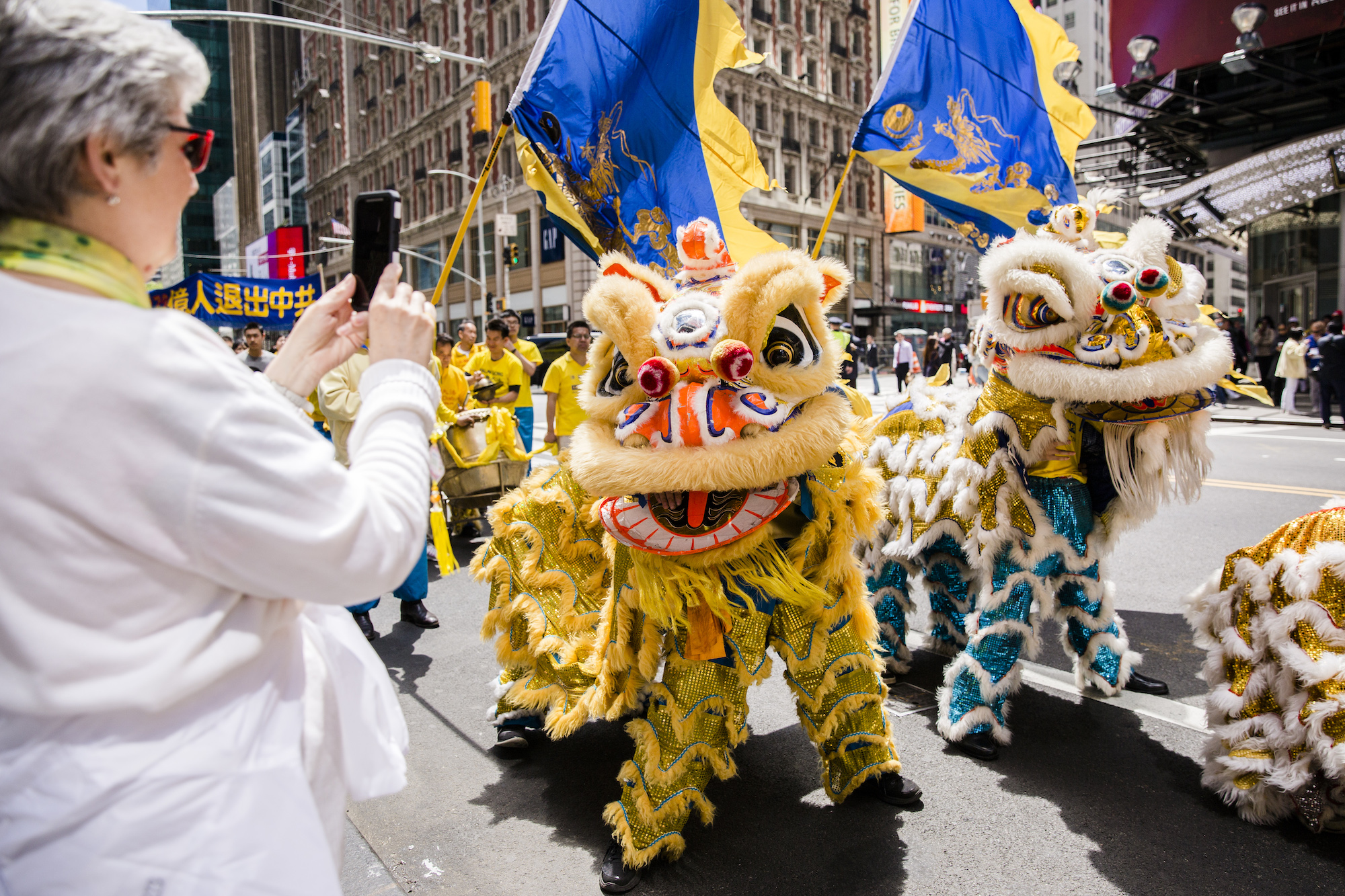 Li Dianqin, a native of Liaoning Province in northeastern China, was almost on her deathbed when she encountered Falun Dafa in the year 1995. The 67-year-old had a massive liver tumor and intestinal adhesions that caused constant, excruciating pain in her abdomen. After practicing Falun Dafa, she recovered from her illness and obtained a new life.
But when the persecution of Falun Dafa started in 1999, Dianqin became a target for persecution. In March 2000, she was detained in Shenyang City mental hospital, where she was faced with hate propaganda day and night. To make matters worse, Dianqin was then sent to Masanjia Labor Camp, which is known for its notorious treatment towards female Falun Gong practitioners. However, in 2016, Dianqin obtained asylum in New York City.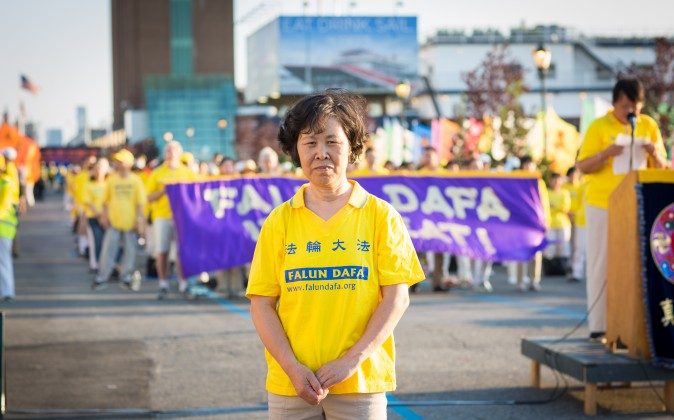 From ancient times, the color yellow has been akin to the Chinese culture and played a significant role. The 5000-year-old culture originated on the "Yellow Plateau," and descendants of the Yan Emperor and the Yellow Emperor have "yellow skin." According to ancient Chinese culture, the color yellow is symbolic to earth in the five elements of metal, wood, water, fire, and earth. Per the theory of five elements, the earth overcame water, and the earth was yellow, so yellow was very popular in the Han Dynasty. The color yellow is also considered a very noble color and was used as the color of emperors' clothing.
So if you happen to be in New York City this week, do watch out for yellow-color Falun Dafa T-shirts.
Watch the video to find out more about Falun Dafa: