Everyone loves fried chicken—juicy, tender meat delicately coated in a craggy crust and fried to perfection. Secret spice mixes, batters, brines, sauces, and techniques abound, all to create the most satiating and appetizing golden brown bird.  
Korean fried chicken became zeitgeist about 20 years ago, after the calamitous Asian financial crisis. Many people found themselves out of work and looked to open small businesses. Fried chicken shops proved an easy option, as they require relatively low capital investment and were in high demand.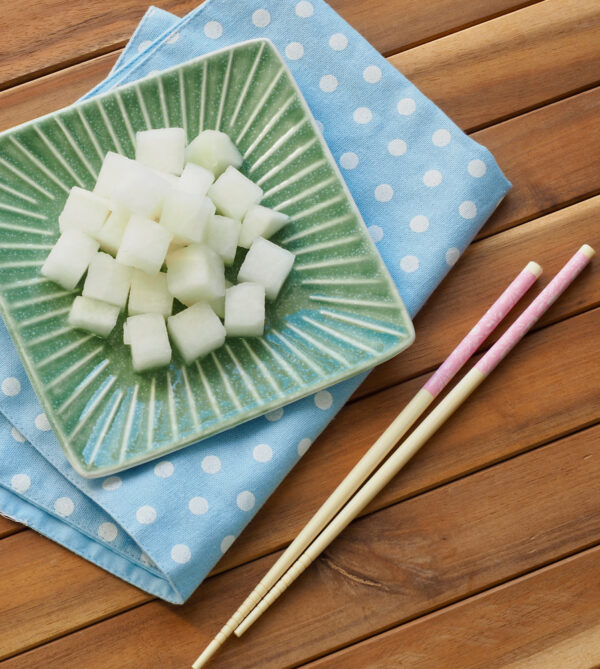 Today, South Korea boasts over 50,000 chicken shops—which exceeds the number of McDonald's locations worldwide, nearly 38,000 in 2018.  The Korean government had to put laws in place limiting the number of chicken stores that could open in the same area, and former president Park Geun Hye has even referred to Korea as the "chicken republic." 
Fried chicken was originally an import to the country, introduced through Western influences and Colonel Sanders, but it has since become uniquely Korean—and is now exported globally.  
But what exactly makes Korean fried chicken so different and utterly delicious? The answer is obvious—it's that extra thin, super crunchy, eggshell-like crust, which practically shatters like glass when you take your first bite. 
The secret is a special double frying technique: The first fry renders out any fat from under the skin, and the quick second crisps up the batter to a delectable golden brown. 
Many fried chicken shops have, of course, tried to perfect their offerings. I have seen various recipes promising to maximize fracturing and flavor. I, for one, employ pressure fryers to ensure an even deep fry that seals in the juices and crisps up the skin quickly. I also mix a glug of vodka into the batter, to prevent gluten development (thwarting any danger of a chewy, cloggy crust), and add matzoh meal, an extra hard, crunchy breadcrumb. The result is a superb crust that's almost paper-thin, but has the crunch of a hard biscuit.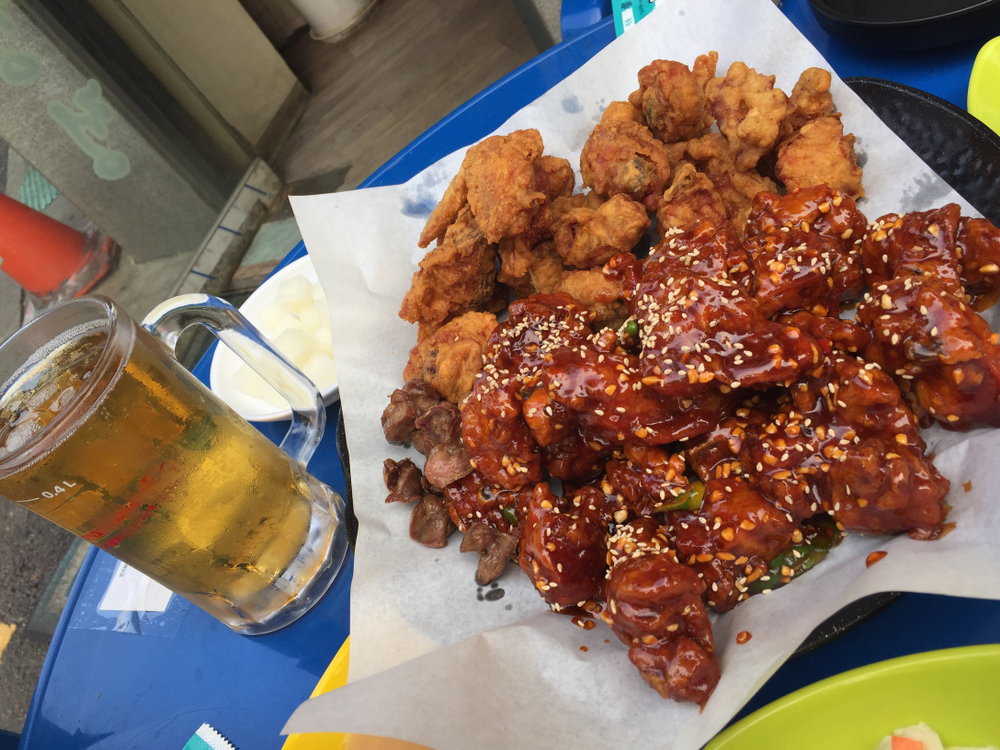 Brining the meat is also important, and I use a soy sauce-based marinade that infuses the chicken meat deeply with umami-filled flavor. After frying, the chicken is then tossed in your choice of sauce, usually a spicy gochujang chili or a sweet soy garlic (or a mix of the two, called yangnyum). At the end, what you get is a plate of sticky, spicy, garlicky, and unbelievably crispy fried chicken. Serve this plate alongside an iced cold beer, and you have the winning and globally popular combination referred to as "chimaek," an English-Korean portmanteau of "chicken" and "maekju," the Korean word for beer.  
At first bite, you'll taste why this dish has gone global. 
In Korea, this relatively cheap and filling plate has now become a tradition. Socializing, going on dates, and watching sporting events are now synonymous with fried chicken, and there is even a festival dedicated to chimaek, drawing people young and old to the town of Daegu once a year to celebrate this sublime pairing. 
Outside of Korea, too, international cities are seeing Korean fried chicken shops pop up to grand success and popularity. Korea's chicken trend has definitely gone viral, and large chain franchises such as Bonchon and KyoChon are rivaling old stalwarts such as KFC and Popeyes. It is big money as well, with the industry driving some $4.4 billion in sales a year.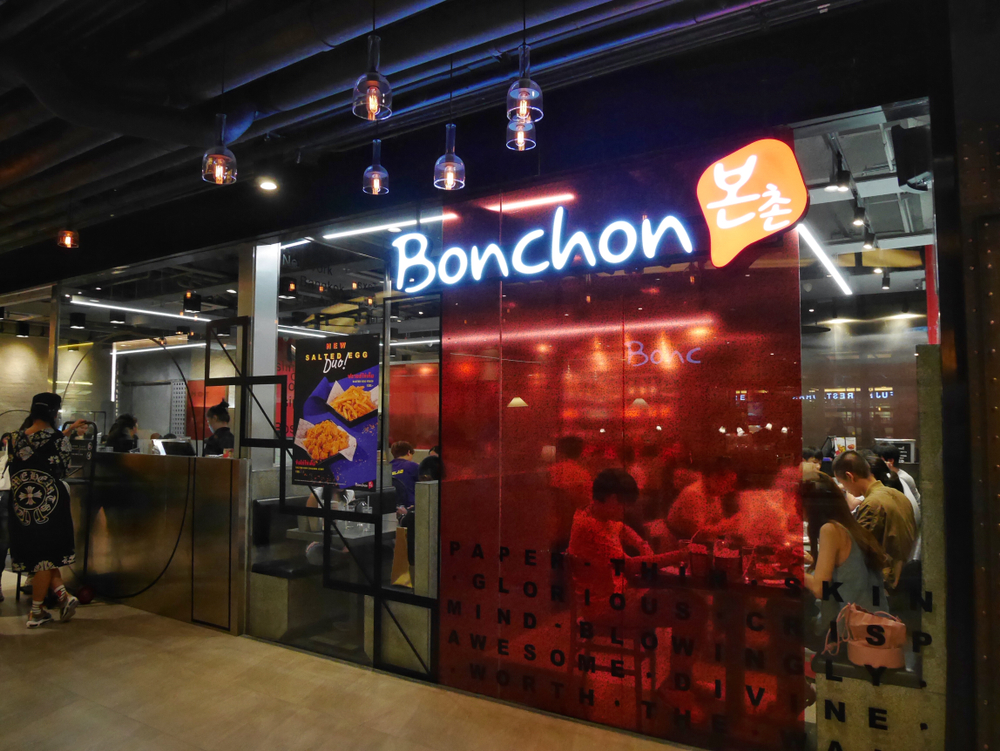 If you haven't tried Korea's fried chicken, it is worth seeking out. It really does have its own identity, morphed from the West and then claimed by Korea to be its own. 
Judy Joo is a chef, restaurateur, author, and TV personality. Her newest book is "Judy Joo's Korean Soul Food."
RECIPE: Judy Joo's Korean Fried Chicken