If you were born around 1990, or slightly earlier, you may recall "Where's Waldo?" books, which enticed us for hours to pore over pages, illustrated in fine detail, in search of one little man who dressed a little differently from everyone else. In a sea of tiny people, finding Waldo was like looking for a needle in a haystack.
But for some funny reason, it was fun.
These days we have the internet equivalent of "Where's Waldo?" with brainteasers like this one! If your eyes were sharp enough to pick out a tiny guy in a toque and striped shirt, see how well you fare finding the odd one out in the illustrations below.
But, in order to make it more interesting, try putting 20 seconds on the clock and timing yourself. For each of the three examples of this test, find the one word or letter that isn't like the others. It may seem like an easy task, but it's tougher than you think—especially when you're on the clock. So set your stopwatch and give it a whirl—can you find the spelling mistake in time?
1.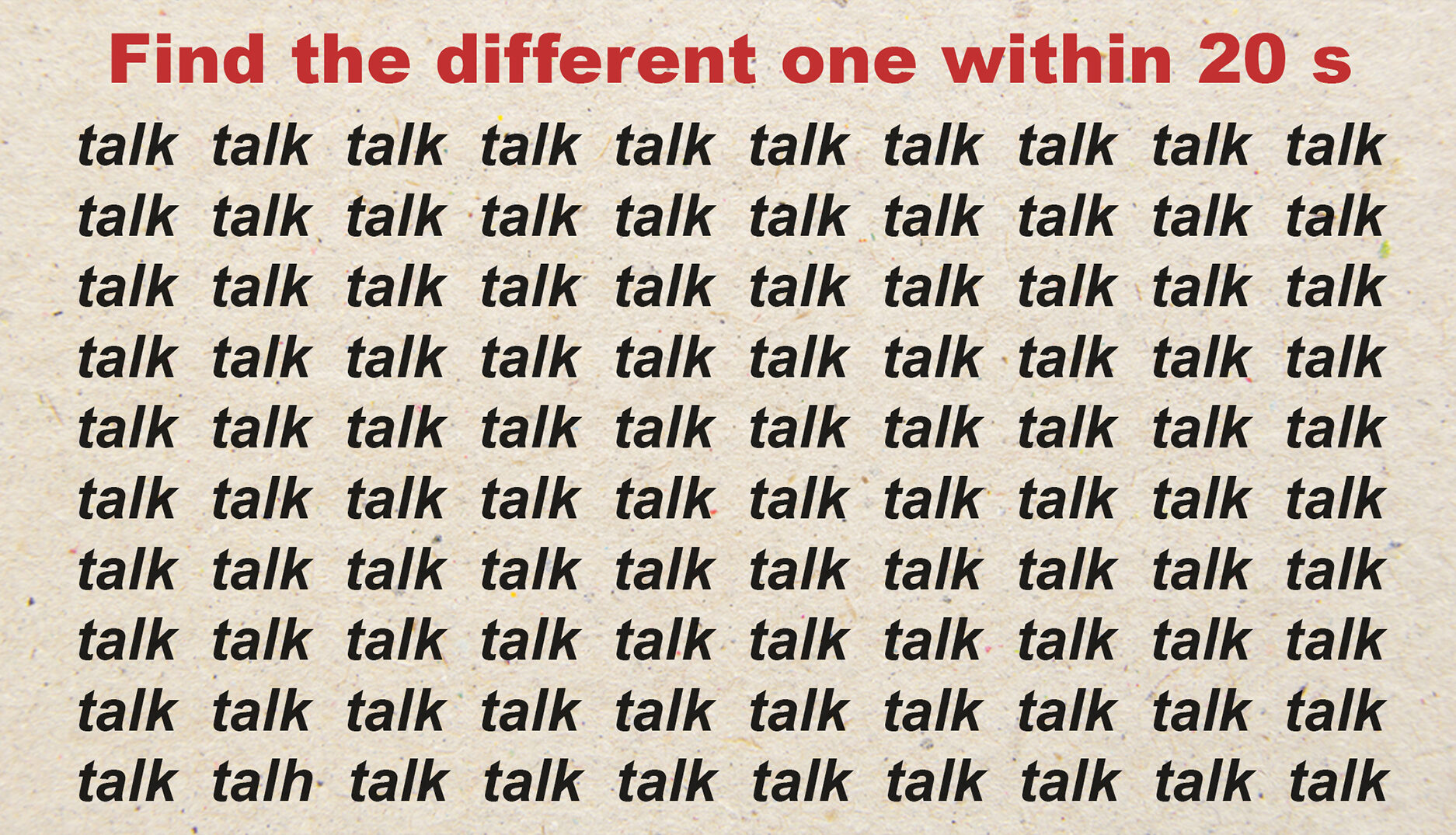 Did that one seem tough? Did you get it done in time? If so, congratulations; you have keen eyes!
Are you ready for another one? Let's see how you do with this one with 20 seconds on the timer:
2.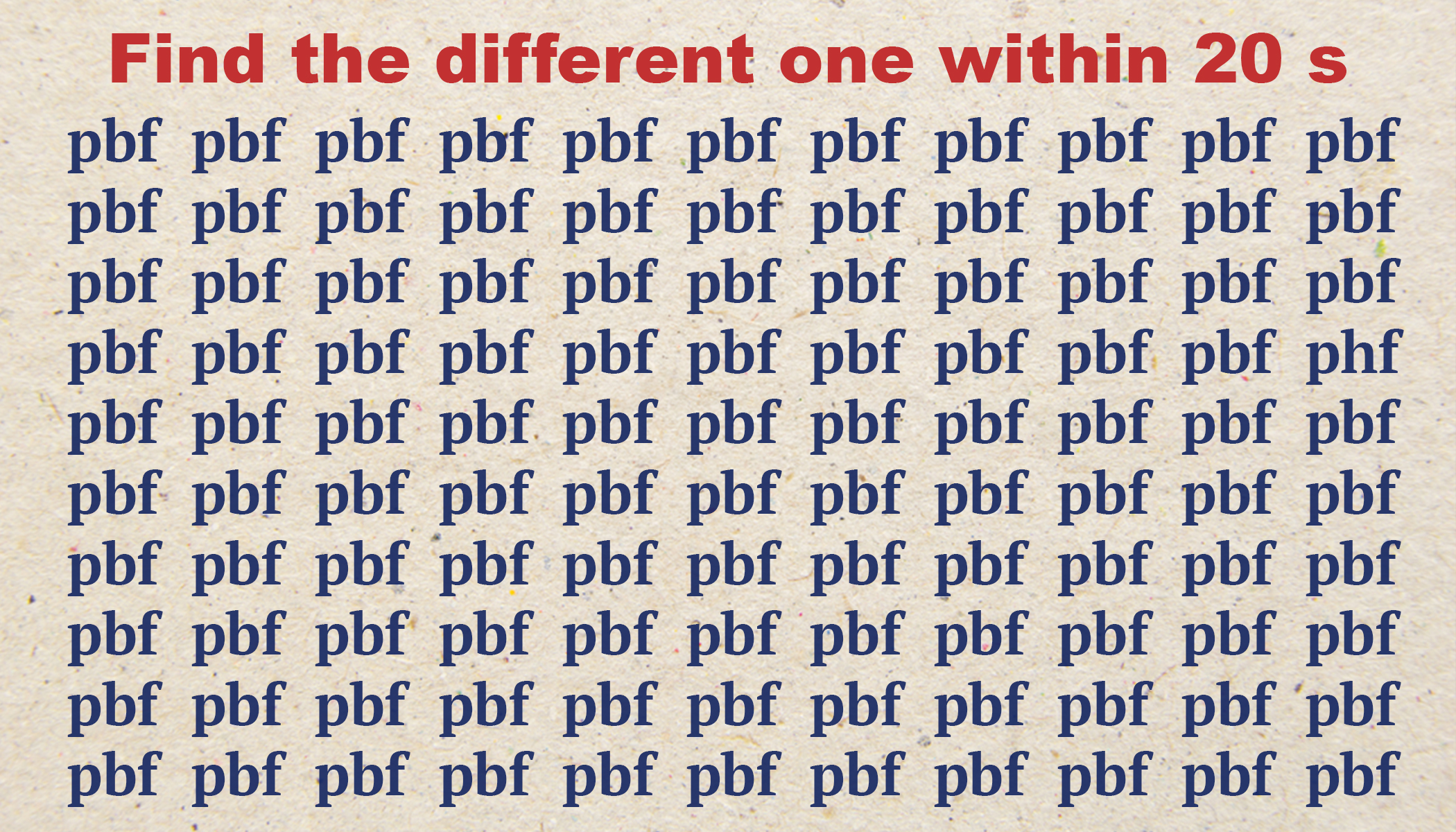 Tough, isn't it? Were you able to find the odd one out?
Want to give it another shot? Here's one more. Find the odd letter in the sea of Ms in the illustration below before the 20-second timer runs out:
3.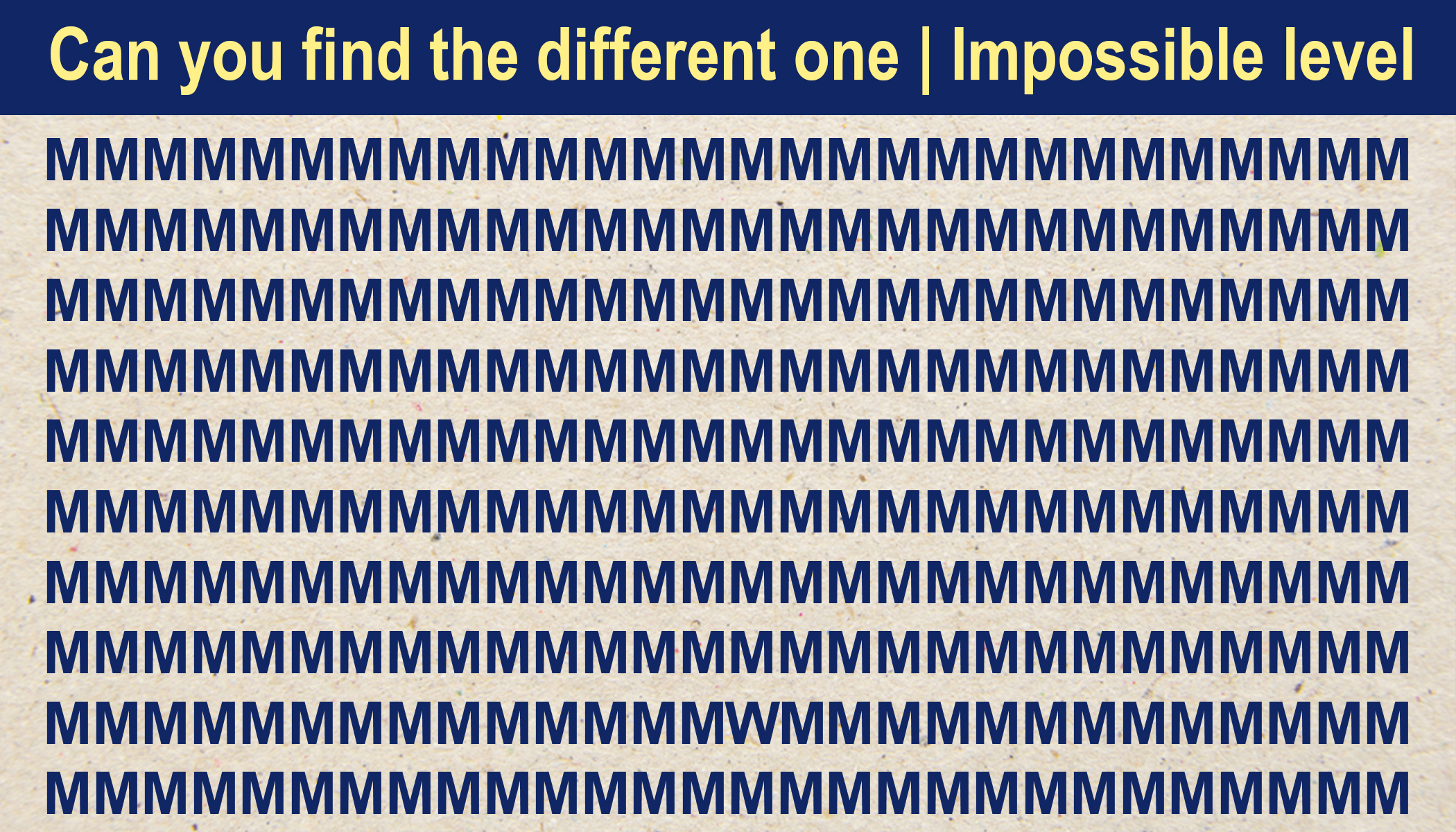 Phew! That was tough; did you find the hidden letter?
Just like "Where's Waldo?" these kinds of brain puzzles are oddly satisfying somehow. Perhaps it's the sense of accomplishment after finding the answer to what seems like a formidable challenge; after all, wouldn't life lose its interest if everything came easily, without an obstacle to overcome?
Answers:
If weren't able to find the odd ones out, that's no problem; here are the solutions below:
1.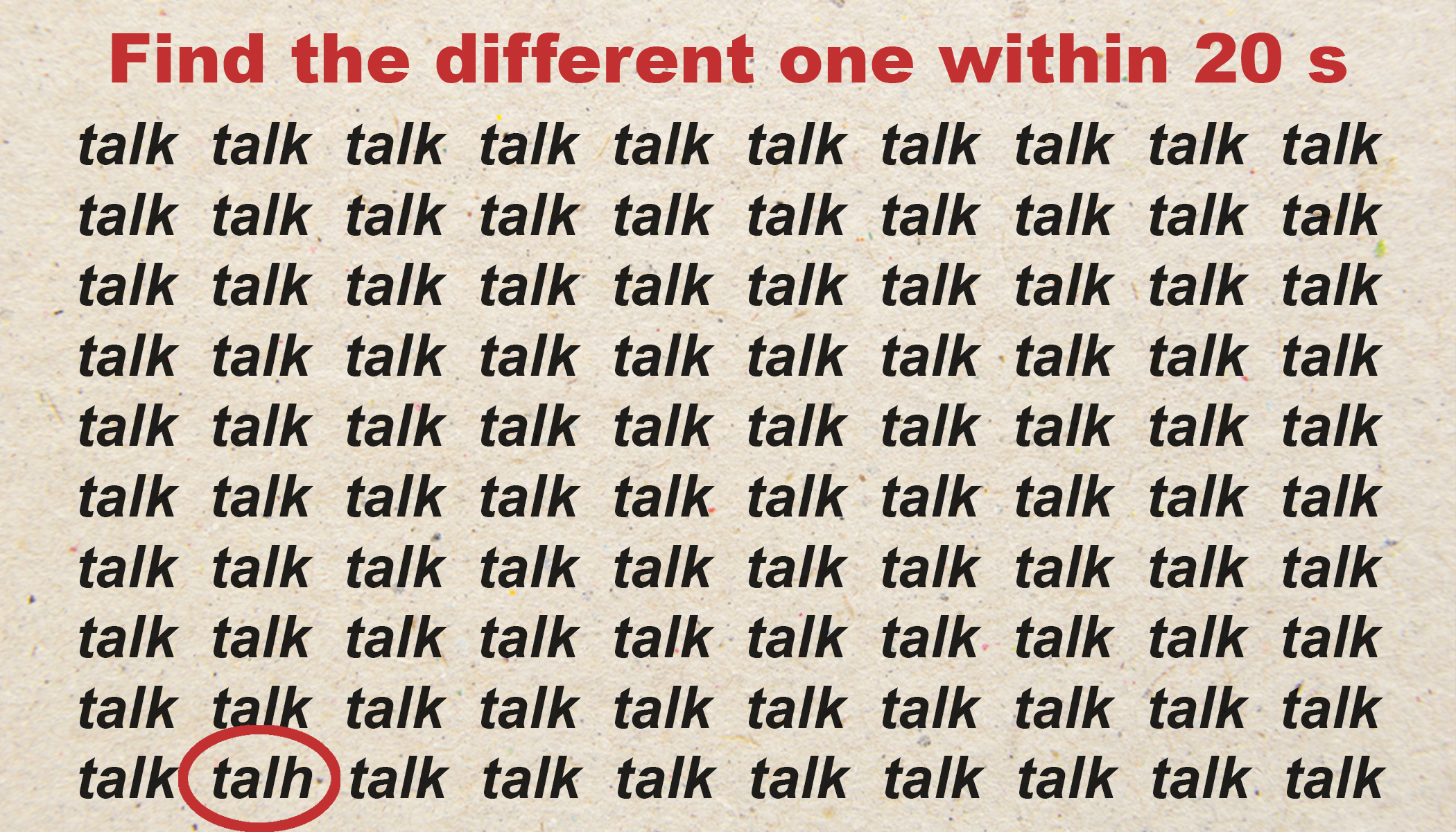 A H instead of a K? That was a toughie!
2.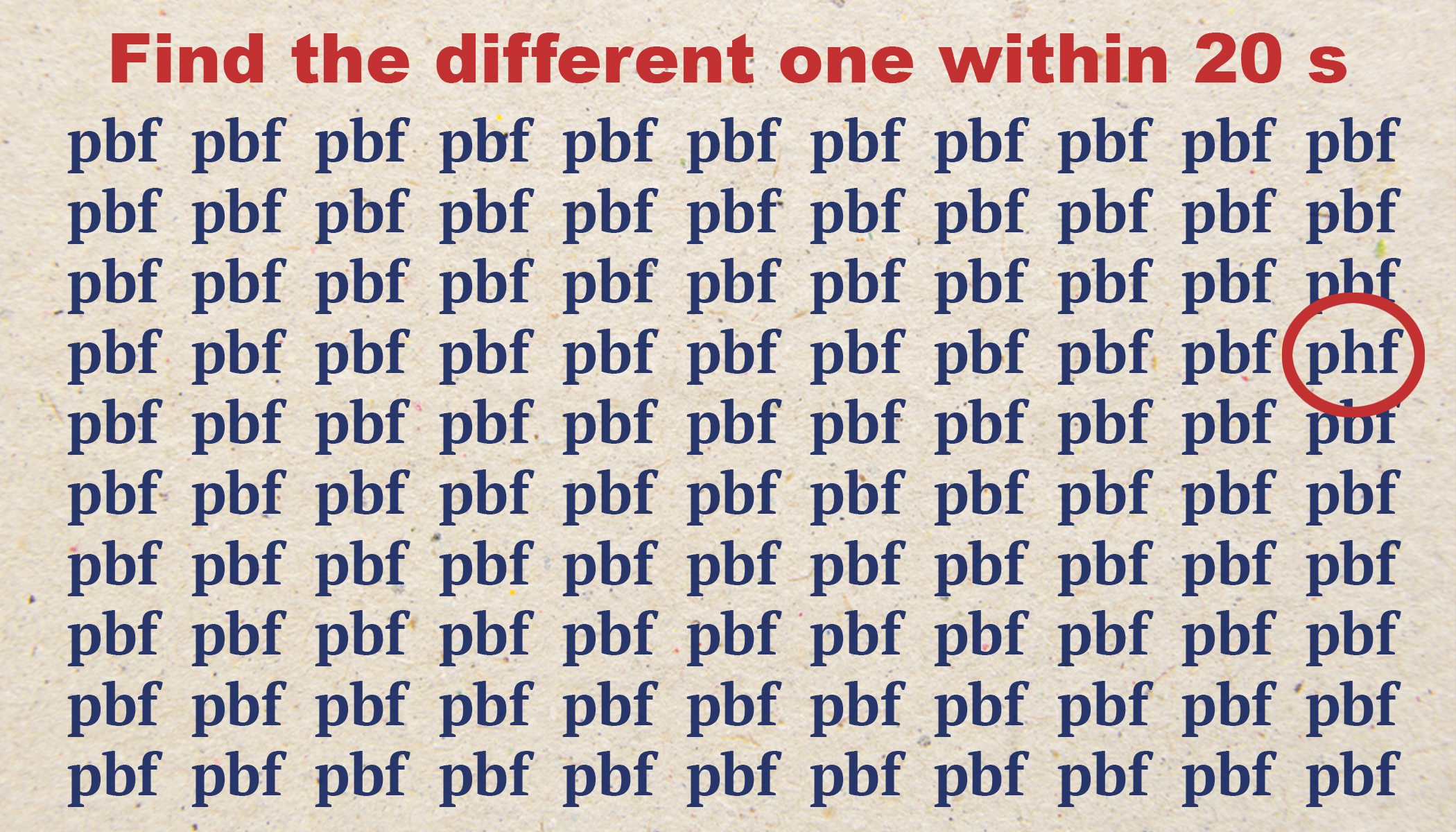 Another H, replacing a B this time?
3.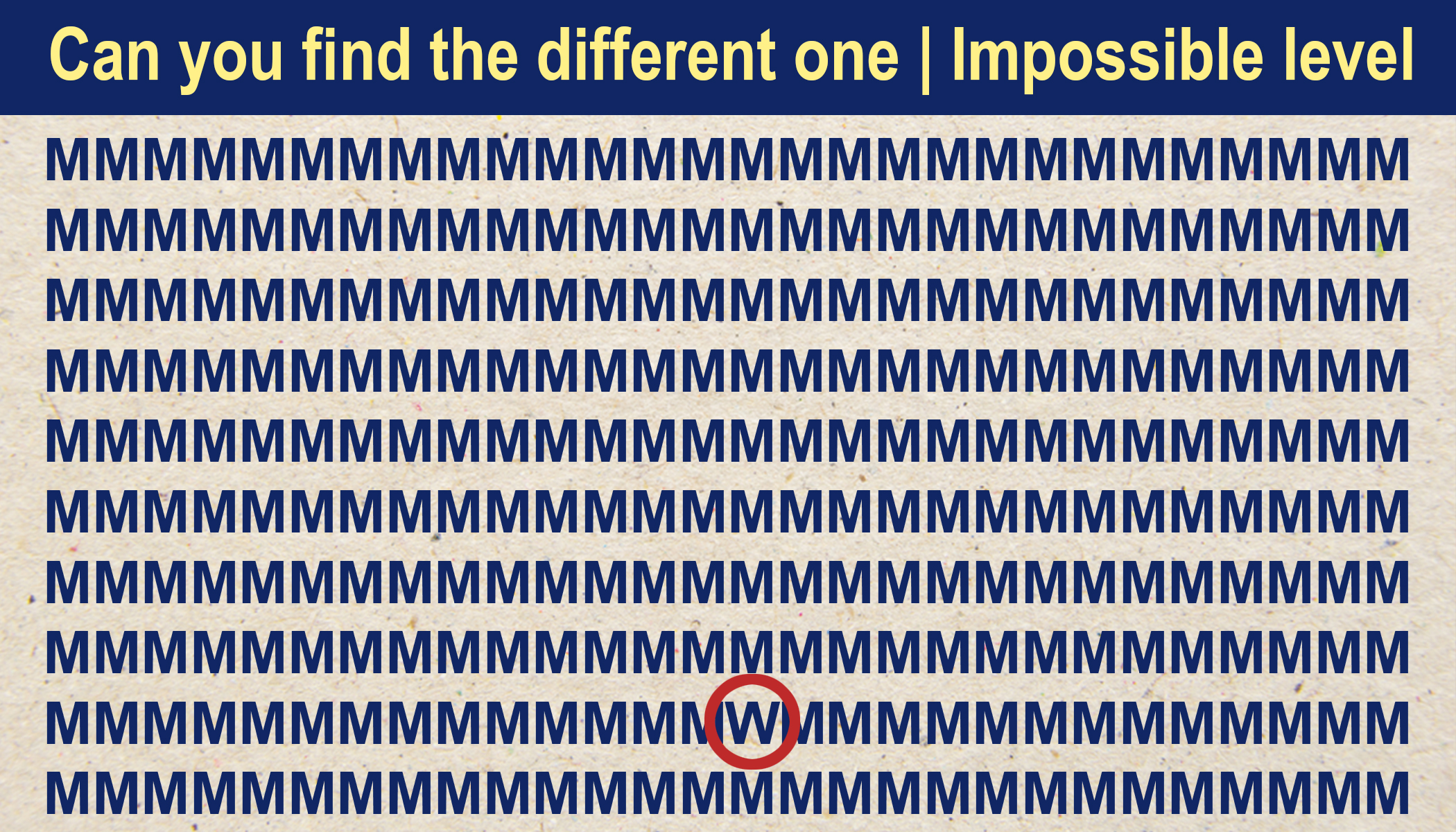 It looked like a trick question at first, didn't it? Just look at that audacious W hiding in plain sight in the sea of Ms! You'd be easily forgiven for overlooking that sneaky character.