When the temperature inches into the 90s and 100s, it can be difficult to find what to wear. Here's a tip: Fabrics play an important role in keeping your summer fun and breathable, so opt for natural fabrics. Avoid polyester and nylon, as these tend to trap the heat close to your body. Let's go over the natural fabrics you can wear and the looks that will keep you cool—both literally and figuratively.
The items featured are avaible at MatchesFashion.com. All photos courtesy of MatchesFashion.com.
Chiffon: Light Patchwork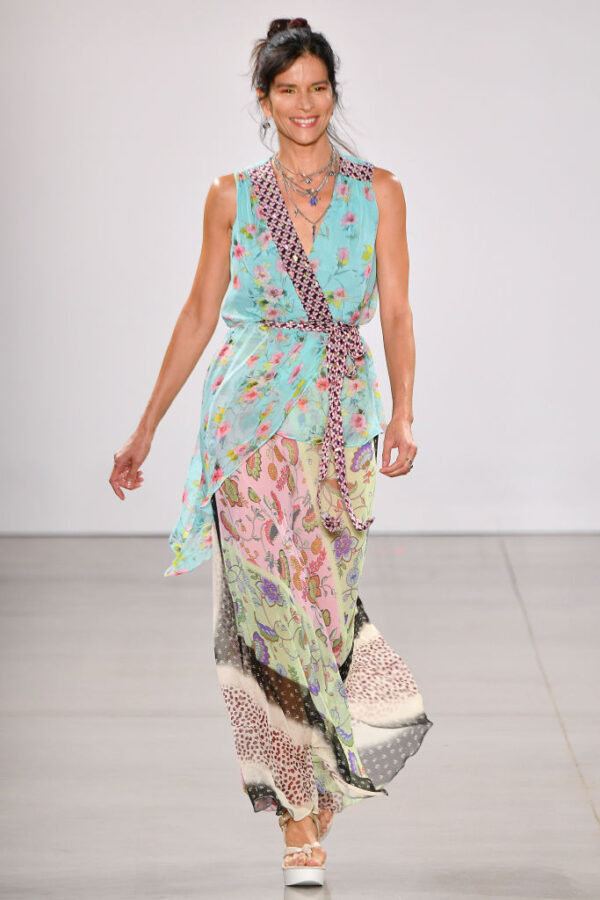 Chiffon fabric is usually sheer and light, and made of silk or synthetic fabrics such as nylon, for instance. For this look, I picked a fun silk chiffon patchwork dress that brings summer vibes to your style. The silk fabric is breathable and will keep you cool during sunny days. Fun fact about silk: Its fibers will also keep you warm during cold nights, so you don't have to worry about carrying a scarf if you plan to be out late. Because patchwork is a busy style, pair your dress with a fun pair of earrings and nude sandals.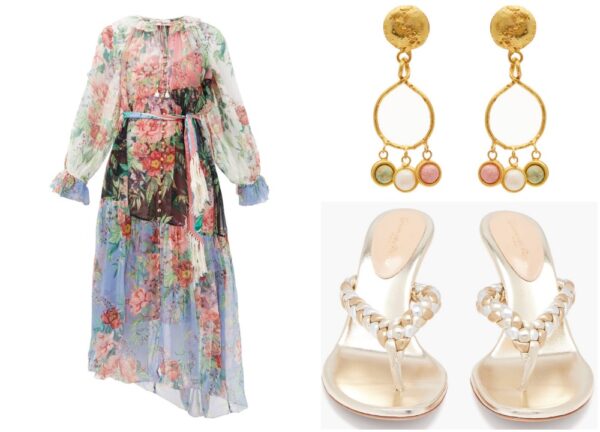 Cotton Eyelet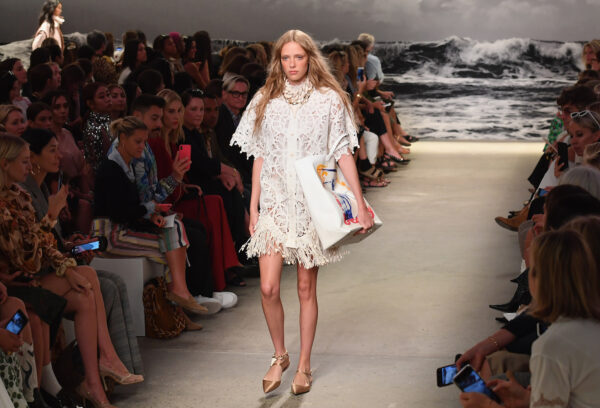 Broderie Anglaise, French for "English embroidery," is a needlework technique that includes cut-outs and needle lace. It was very popular in the '60s, and designers are in love with it again; it's been trending for several seasons now. Made of cotton, the fabric is also known as "eyelet." The eyelets themselves can vary in size, and can be very wide, like on the model in this runway photo. For an easy breezy look, I picked an eyelet tunic you can wear with a pair of pastel pants. The little holes in the tunic enable the air to flow, and the best part is you don't have to wear a tank top underneath, unless you want to open the tunic and wear it as an overshirt—that's a good look as well.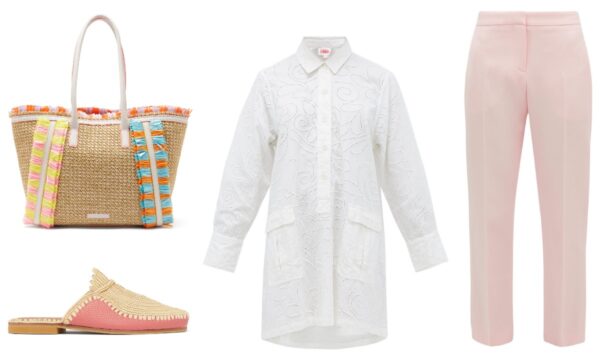 Glamorous Silk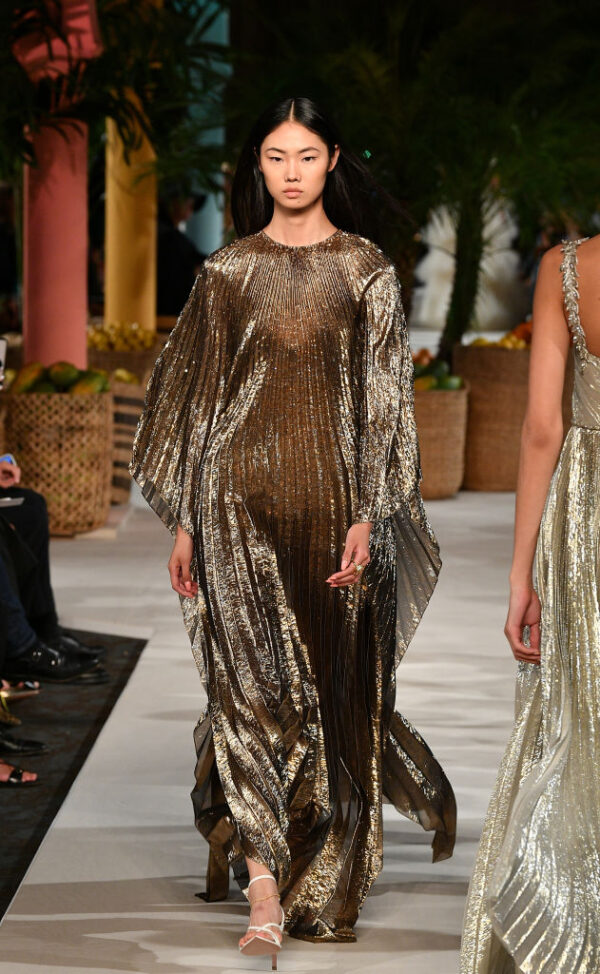 Let's talk about silk again; there are different types of silk you can wear during the summer. Even though this silk crepe kaftan is sheer, the fabric is sturdier than the chiffon. It is a nice alternative if you have an outing at night: it will give you the same cooling benefits as chiffon, but it looks more glamorous. Pair the kaftan with metallic sandals and jewelry, which enhance the whole look.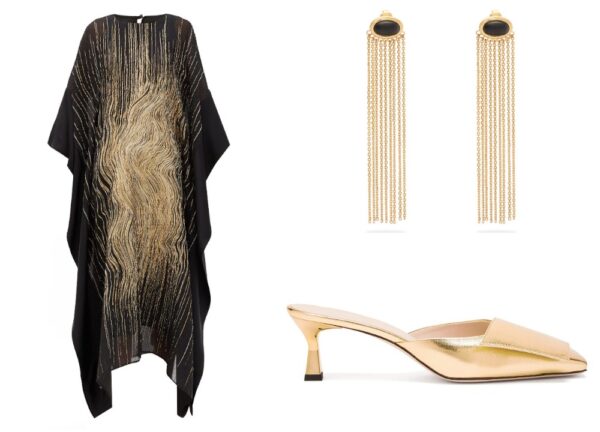 Explore the Voile

"Voile" is the French word for veil. Voile is a fabric that is usually made of cotton and can be blended with linen. When woven with cotton yarn only, the fabric has a soft feel. The weaving is very tight, which also makes the fabric very comfortable and breathable. It is also widely used in home decor. I picked this maxi dress not only for the fabric, but also for its timeless look. The shirt dress style is always relevant, and the pattern is gorgeous.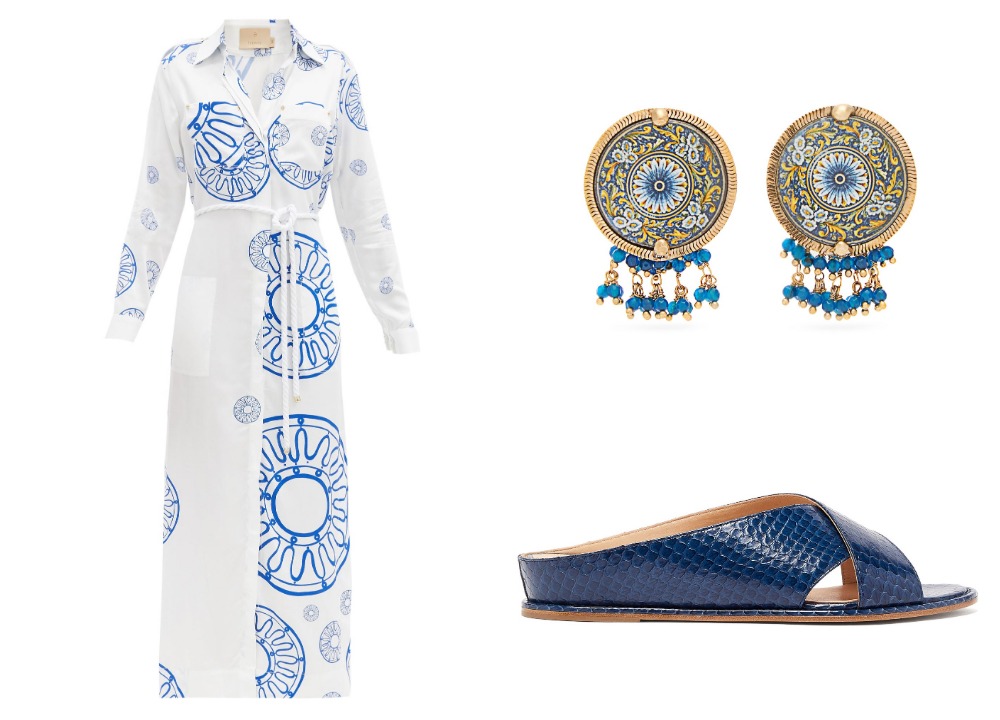 Linen: The Creases Don't Matter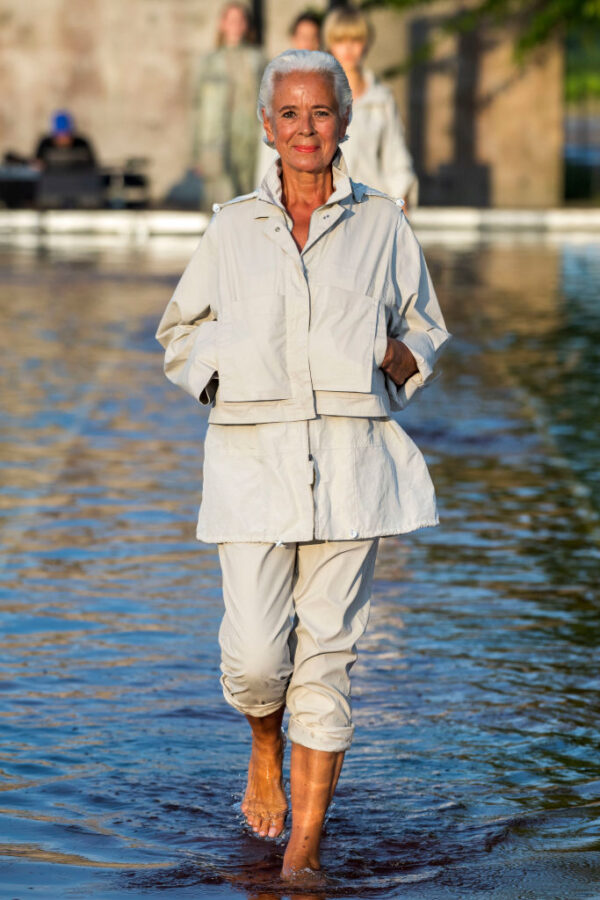 Linen is notorious for wrinkling easily. But this little flaw aside, it has terrific benefits. Made from the fibers of the flax plant, linen drives heat away from the skin. It is a very absorbent fabric that will leave you cool and refreshed in humid weather. It also allows the skin to breathe, and this makes it very comfortable for extended journeys, such as on flights or long errands. This linen jumpsuit is simple and comfortable, with utilitarian pockets that will keep your hands free, and the cool hat will protect your face from the summer sun.